Do you run an online clothing store or considering launching one? If yes, then you have landed at the right place. Undoubtedly, clothing has developed as one of the most popular categories in the ecommerce industry. The global apparel industry is huge and is continuously growing. According to recent reports by Statista, the global revenue of the apparel market is forecasted to increase between 2023 and 2027 by a total of 0.2 trillion U.S. dollars. And the market revenue is estimated to reach an estimated amount of 1.94 trillion U.S. dollars in 2027. 
Clearly with the increasing demand and numbers this huge, it's hard to not agree with this famous saying: 
"We need houses as we need clothes, architecture stimulates fashion. It's like hunger and thirst — you need them both."
— Karl Lagerfeld
Now, with clothes being such a necessity, how do you make it big in this booming market? Or simply put, how can you increase sales for your clothing business? And leave your competitors worried!
Well, this requires patience and a strategic Digital Marketing plan. No business in today's time can really have a bigger slice of the cake by simply sitting at the cash counter. The human world has stepped into the era of digitalization. Using the internet has become a daily routine for them. Whether it's about getting a piece of information or buying or learning about a product or service, all of this ends up getting searched on the internet. So, whichever business owner thinks that they can skip being present in the online world, you are truly missing out on 70% of your potential buyers. Here's a breakdown of what percent of customers access what type of marketing channel:
Without wasting any more time, let's first understand the marketing essentials that can help you drive more revenue! 
Wait, wait, if you are short on time, check out this video for a know-how:
Now let's straight away dive into what we've all been waiting for to read!
Establish & Maintain Strong Online Presence
First things first, create a robust eye-pleasing website for your clothing store to build your brand's online presence. Brands with zero to minimum online presence indeed have more chances of shutting down in the first or second phase after opening.
Moreover, retail clothing stores are closing at a rapid speed because they haven't worked on building an online presence. So, it's better to create yours in advance!
Your business website should be attractive, responsive, and ease to use to draw customers' attention. Since everybody loves to shop online now, having a user-friendly website built on an excellent e-commerce platform would work as a solid strategy to fetch more buyers and grow sales.
Top Selling Clothes Online
The apparel market is huge and caters to a variety of distinct customer needs. Having a good knowledge of what is currently trending in your niche, can help you in getting a better marketing plan with complete understanding so that you don't end up getting fooled at any given moment in time. Plus this gives you a fair idea of what type of products you should stock more and have a variety to keep your customers hooked. So, as we talk, the top-selling clothes online are as follows:
What Are The Target Keywords For An Online Clothing Store?
Any successful digital marketing strategy is solely based on what type of keywords we are targeting. These keywords basically resonate with what queries your potential customers have been feeding the search engines for the best possible results. Targeting the most relevant keywords will help you reach and drive in maximum customers while eliminating off-topic terms from the very start. Thus, increasing the chance of increased sales in your clothing business.
Let's have a look at some of the target keywords for the clothing industry:
Cocktail Dresses
Crop Top Online
Business Casual Men Outfits
Baby Shower Dresses
Business Casual Outfits For Women
Buy Jeans Online
Shein Dresses
After having fair knowledge of keywords, it's time to look at what digital marketing strategies can help drive sales for your clothing business. 
Tap Into Your Customer's Wallet With Pay Per Click (PPC) Advertising
If you are looking to achieve real results in a short period of time, then PPC is your one-stop solution.  Getting your ads launched in the search engine results where millions of people are finding businesses like yours, is the most apt decision to make. With best-in-class PPC services, you can reach your potential audience at large, top the organic search results on Google and Bing, and most importantly, convert the prospects into buyers.
Yes, you read it right. Paid ads are known to offer guaranteed results for converting window shoppers into paying customers. Hence increasing sales and your overall revenue. Let's dive deeper into the world of PPC advertising to know, how it can help your garments business bloom with guaranteed results: 
Top Google Ads Clicks In Search Ads For Clothing Industry
Well, it's an undeniable fact that paid advertising is really turning out to be a boon for many businesses. Today, Google Ads is the best possible way to reach potential customers just at the right moment and convert them into paying buyers. Thus increasing your business revenue.
So, if you also want your business to outshine all the competitors on the SERPs, by ranking at the top, you've got to launch Google Ads. The average Cost-per-Click (CPC) for displaying ads at the top is approximately $2.72. For example, if you are investing $1000 in Google Ads for your fashion business, then you might receive approximately 400-600 visitors. 
Coming to CTR, i.e. Average Click Through Rate for Google Ads, is simply exceptional. Thus helping you know that this tool is perfect for skyrocketing sales of your clothing business. On average the CTR for the apparel industry is  2%.
Google Ads Clicks In Shopping Campaigns For Clothing Industry
For ecommerce business owners, Google Shopping Ads is the easiest and most effective way to rank #1 on SERPs and reach a potential audience at large. Thus boosting the conversion rates and sales of your garment products. As per the stats floating around, the average CTR for Google Shopping Ads is 0.76% for all industries including the clothing business.
To have a detailed understanding of how Google Ads can transform your clothing business, have a look at this case study:
Case Study On PPC For Clothing Store
Cost Of Remarketing Campaigns For Your Clothing Store Business
Have you ever witnessed a large number of visits on your website, but only a few of them made the purchase? What do you do next? Continue with what you have been doing or just leave the process? If you are choosing to follow any of these actions, then certainly you will never be able to lure back that lost audience. So what should you do?
Well, it is the Remarketing Campaign that can help you reach out to your past visitors, send them targeted incentives, and convert them into customers. The average cost of remarketing campaign is around $0.25 to $0.60 per click. This is why it is the most cost-effective digital marketing solution to bring back the audience and generate sales. 
Minimum Advertising Cost To Achieve Quantifiable Results For Your Clothing Business
Owning a clothing store, or any other business requires you to reach a relevant audience, drive in qualified traffic, and of course, have skyrocketing sales. All of this is only possible when you have the right tools and strategies at hand to hit the mark. While this may seem pricey, it really isn't.
The minimum cost of advertising your clothing business on search engine results can be as low as $500 with certainly no upper limit. Because your budget directly impacts the performance of the ad campaigns launched.
Hence, having an experienced PPC agency by your side can really help in curating campaigns with profitable results.
Monthly PPC Account Management Fees For Your Clothing Store Business
Simply curating PPC campaigns is not enough. You've gotta manage them professionally as well. On average, the monthly PPC Account Management Fee is $500 and may increase to any amount depending on your business and the results you want.
Here's some good news too. If you are about to open a new Google Ads account and choose Softtrix as your trusted Google Shopping Ads partner, then you might save up some money! Your total cost for the first month of the PPC campaign will be Zero with Softtrix, as you get a complimentary promo code worth $500, thus resulting in NO Expense at all.
Are You Struggling To Generate Sales?
Let Paid Advertising Turn Your Woes To Business Triumphs!
Attract targeted potential audience

High conversion rate

Boost in Return On Investment (ROI)
What ROI Can You Expect From Digital Marketing Campaigns By Softtrix?
The end goal of any business is generating revenue at some point in the year. No business wants to operate for years on mere losses. Hence hiring a top digital marketing agency and expecting good ROI is not all wrong.
Below mentioned is an overview you guys can expect after launching your PPC campaigns with us:
| Time  | Expected ROAS | Budget | Expected Sales |
| --- | --- | --- | --- |
| Month 1 | 1.5X | $2000 | $3000 |
| Month 2 | 2X | $2000 | $4000 |
| Month 3 | 2X+ to 4X | $2000 | $3000 – $8000 |
| Month 4 | 4X to 6X | $2000 | $8000 – $12000 |
| Month 5 | 6X to 8X | $2000 | $12000 – $16000 |
| Month 6 | 8X to 10X+ | $2000 | $16000 – $20000 |
With Google Search Ads, you can expect an ROI of about $8 for every $1 spent. Whereas with Google Shipping Ads this amount can reach up to a much greater scale.
So, Happy Money Fiesting With PPC…
Stand Out From The Crowd With Search Engine Optimization (SEO)
With millions of people searching for businesses like yours, it's important to build a strong online presence. Because if it's not your website that is ranking on the top and they are clicking on, then certainly your competitors are getting all the attention. So, if you wish to "steal" the limelight and appear on Google page #1, then SEO is the best way to go.
Is Your Business Website Not Visible On Google?
Get It Ranked On #1 Page With Us! 
Google #1 page ranking for targeted keywords
Rank #1 on your local maps
Increased brand engagement & sales
Personalize Your Customer Relationship With WhatsApp Marketing
Today almost every individual with the internet is using WhatsApp. It offers you enough room to connect and build a personal relationship with your target audience. All you have to do is get your customers' phone numbers and start the conversation. Here's a catch. It's not as easy as it seems. The WhatsApp Business API is really serious about protecting its user's privacy and preventing spam. Therefore you need to hire a professional marketing agency that is capable of handling WhatsApp Marketing. Once you get started, take charge of all the benefits WhatsApp Marketing offers such as global reach, promotional offers, higher user engagement, customer satisfaction, enhanced conversion rate, and many more.
Make An Impact With Stellar Content Marketing
Good content is ruling all over the world now. Be it emails, newsletters, stories, blogs, vlogs, videos, shorts, micro-narratives, etc. the list and hunger for engaging content is never-ending. In the current market dynamics, it is only good content that has the ability to educate, engage and inspire audiences, thereby creating a strong connection between the brand and its customers. Thus, influencing their buying decision as well. Therefore, it has become all the more important for clothing businesses like yours to get your hands on an experienced content marketing agency, that is well aware of what type of content can thrive in the digital space, ensuring maximum reach and impact. All, leading to increased brand awareness, organic traffic, and conversions.
Connect, Engage, And Succeed With Social Media Marketing
Nowadays, the more you put your business out there on social media, the easier it is for your target audience to get to know you and explore your brand. With so many social media channels available such as Facebook, Instagram, Twitter, Snapchat, etc. you can easily build your brand awareness and establish meaningful connections with your customers. So, if you want your latest clothing designs to be a buzz among a specific target audience, hire a professional social media marketing agency and navigate from organic posts to targeted social media ads. 
Why Most Clothing Businesses Are Failing To Succeed?
Lack of industrial knowledge and understanding
Lack of unique value proposition, authenticity, and credibility in the market
Overexpansion with limited resources at hand
Inability to leverage multiple marketing channels to reach customers
Trying to handle everything by yourself
Failure to anticipate market changes and challenges in the apparel business
Ignoring the critical comments by your customers
Discover
How Our Agency Can Generate More Traffic & Sales For You!
SEO: Maximize traffic with top-notch SEO Services. Watch real results!​
PPC:

Ignite instant lead generation with my team of PPC experts.

Content Marketing:

Unleash my team of storytellers who craft share-worthy content, attract traffic, and pull in valuable links.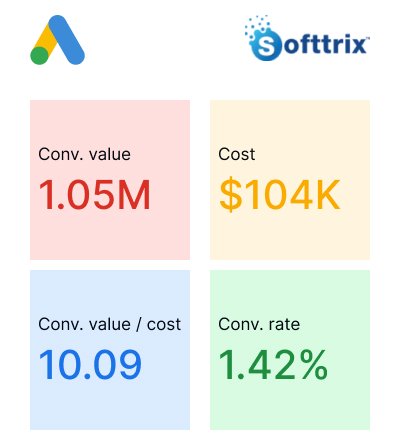 Well, the list to increase sales for your clothing business can go and on. Therefore, we have compiled only a few of the best digital marketing strategies that deliver measurable results. To make sure your business emerges strong in the market and gives a tough fight to your competitors.
It's important to note that in today's digital world, surviving without a successful marketing plan is completely impossible. You ought to make some smart decisions to boost customer inflow and sales.
If you are feeling left behind and want an instant boost in audience reach and conversion rate, without struggling much, then hiring Softtrix is the best choice you can make. It umbrellas full-funnel digital marketing services for over a decade and stands rock-solid for the professionals it harbors. Connect now and watch a flourishing future!
Hope to see your business as a success soon!
Frequently Asked Questions
Yes, if you want a cost-effective solution to enhance your clothing business, then hiring digital marketing services would be the best bet to generate maximum ROI for your brand. 
To increase sales, you first need to enhance your brand exposure. The more will be your visitors, the more sales it will lead to eventually. So, to boost sales of your clothing store online you can explore the idea of Google Ads or hire professionals to run the campaigns for you! Or you can get them to rank your business for different industry-related keywords by featuring SEO-optimized content. It takes a little while for new websites to show results, but after a few months, the stats are simply overwhelming. Also, exploring your competitors is very important. You cannot do this all on your own. You need to hire a team of digital marketing experts that can help you access your competitors who hold a stronger online presence and carry out relevant marketing activities that establish your brand authority in the market.
Attracting more customers is a challenge faced by many business owners, especially in the clothing industry. But with the help of SEO and PPC services you can reach your potential audience at max, enhance your brand presence and see a boost in paying customers.
Discover the Sales Secrets: