Here's one thing that beauty enthusiasts crave from their skincare products – effortlessly flawless skin! So, promoting your skin care business should be done keeping in mind your customer's psyche. 
See, beauty enthusiasts are present everywhere! The market is full of customers looking for products from various categories, including body, face, exfoliators, skincare, cosmetics, moisturizers, anti-aging products, face creams, etc. and more. 
You don't believe it, right?
Okay, so to prove this statement, just check the statistics! According to a report, the revenue from the skin care market is around 155 billion USD in 2023, and is expected to cross 185 billion USD by 2028 with an annual CAGR of 3.64% (2023-2028).
If you are in a hurry, watch this short video to find out how to increase sales for skin care products!
Why Does Your Online Beauty Or Skin Care Store Needs Digital Marketing?
With the ever-evolving landscape of the skin care industry, elevating sales for your cosmetics business can be complex. You need reliable marketing strategies to promote your business and increase sales.
And, guess what?
PPC marketing is one of the most amazing brand promotion approaches to promote products. When done right, Pay Per Click ads can give you significant profits, even when the competition is getting fierce.
Almost every beauty business owner uses PPC to earn more, don't you also want the slice of the pie?
Only the right marketing approach can give your brand the much required:
Reputation
Audience
Online visibility
Improved sales
As a skin care products store owner, you might be dealing with decreased sales or poor online visibility. Well, you know what, investing in the right PPC team will certainly scale your business, increase brand awareness, and generate more sales every year. 
Small Advice: Don't just focus on earning enough for bread and butter when your business has the potential to stand out in the competition. 
What Are The Top Selling Skin Care Products Online?
To be honest, beauty products can't be described so easily because the industry is so vast and the list of self-caring goods is never-ending. While some products improve the quality and skin health, a few provide enough nourishment. To top this all up, the market is flooded with organic and herbal skin care products nowadays. 
Talking about the top-selling beauty products in the worldwide market, let's name a few of them so that you know which products of yours require special business attention. 
Here we go!
What Are The Relevant Keywords To Target For Skin Care Products?
'Skin care products' is itself one of the highest ranking keywords globally. That's because any user looking to revitalize, soften, or hydrate their skin will certainly search for skin care products to get a fresh & healthy look.
Here are a few keywords listed for cosmetics products to drive more sales:
| Keyword | Avg. monthly searches | Competition | Competition (indexed value) | Top of page bid (low range) | Top of page bid (high range) |
| --- | --- | --- | --- | --- | --- |
| skin care products | 50000 | High | 100 | $1.16 | $5.59 |
| buy skincare product | 50 | High | 96 | $2.70 | $7.01 |
| personal care products | 5000 | High | 100 | $0.47 | $3.56 |
| best moisturizer for dry skin | 50000 | High | 100 | $0.38 | $3.34 |
| best eye cream | 50000 | High | 100 | $0.23 | $2.18 |
| moisturizer for oily skin | 50000 | High | 100 | $0.20 | $3.37 |
| best face wash for men | 5000 | High | 100 | $0.29 | $6.64 |
| best skin care products | 50000 | High | 100 | $0.76 | $5.99 |
| best face moisturizer | 50000 | High | 100 | $0.48 | $2.79 |
How Targeting Keywords Can Help Your Skin Care Business Grow?
For promoting business, you need to target keywords that either rank well on Google and Bing, or have higher search ranking on search engines.
If you don't know what keywords are, here is the short definition – Keywords are basically user search intent put into a search bar to acquire relevant information, services, or products.  
You should include high ranking keywords in your ecommerce store to improve position in SERPs, target audience for better reach, increase brand relevance, and encourage conversions. 
For example, if you have luxury skin care products in your store, then adding 'luxury' as a keyword would certainly help you stay on top of SERPs. That's because everybody looking for luxury beauty products will find your business on top. 
How Many Clicks Can You Expect From Google Search Ads For Online Skin Care Stores?
Google Search Ads or Google Text Ads (also previously known as Google Adwords) is not the latest marketing technique but it, unquestionably, is the most popular and successful of all. 
Google Ads PPC marketing model is a brilliant strategy to target a specific audience without burning a hole in your pocket. In simple words, with PPC marketing, you only pay when the user clicks on your ads, which means you will have higher clicks from potential audiences. 
According to a report, it is found that more than 80% of online businesses completely rely on Google ads for PPC marketing to get more sales. Experts believe that Google is the most loved search engine around the globe and businesses use Google ads to reach a wider audience. 
Talking about the clicks that you can expect from PPC marketing, well, the average CTR (Click-through Rate) for Google ads is around 6.1% in 2023. Specifically for the beauty and personal care industry, the average CTR is around 6.87%. 
With Google Text ads, you can target consumers through landing pages and expect at least 5X more visitors to your website through PPC marketing.
Why Are Google Shopping Campaigns The First Choice For Online Cosmetics Stores?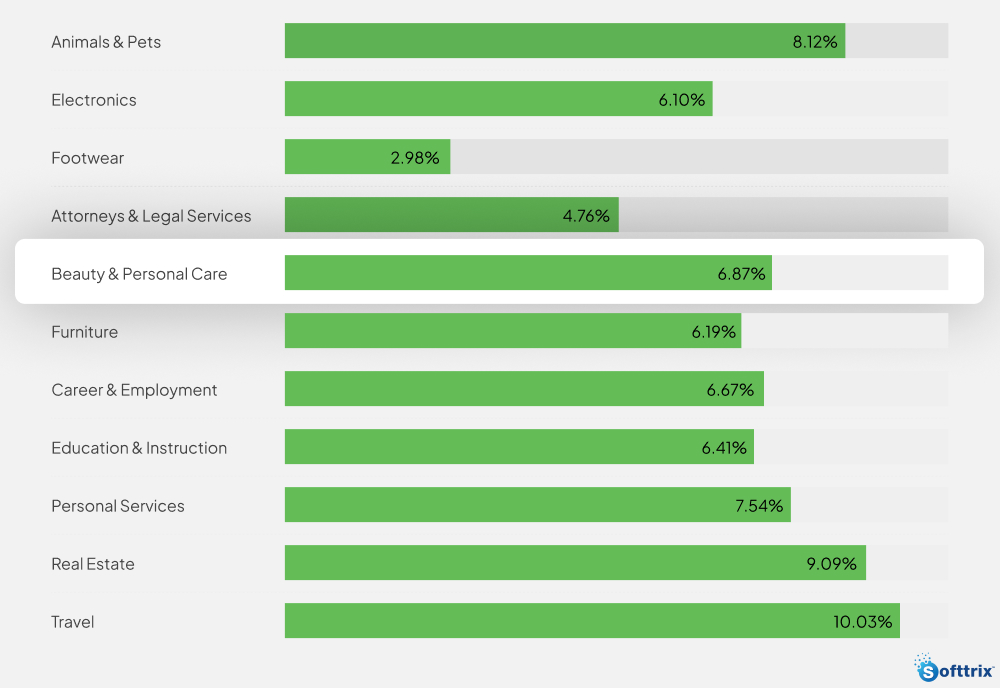 Just like Google Text Ads, Google Shopping ads are the first choice for beauty and cosmetics stores to boost sales by bringing in more traffic. 
Google Shopping ads promote your business by showing quality images, product details, and shopping information to the users on the top of search results. These ads are shown to anybody looking for beauty, cosmetics, skin care or related keywords. And, the users can right away make the purchase in just a few clicks. 
The average CPC (Cost-per Click) for Google Search ads is $4.22 in 2023. While specifically talking about the beauty and personal care industry, it is around $2.89, according to search advertising benchmarks 2023. 
For Google Shopping ad campaigns, the average CPC is around $0.15 to $2, which is quite less than average CPC for Google text ads. 
Achieve Higher Product Visibility
Have A Massive Audience Reach
Earn Multiplied ROI
Gain Qualified Traffic
Improve Customer Conversion Rate
What's The Cost Of Remarketing Campaigns For Online Cosmetics Stores?
Google Remarketing or Retargeting ads are Google's innovative brand promotion tactic to win back lost customers. This resourceful strategy allows many cosmetics stores offering skin care products to reconnect with visitors who showed interest in your ad campaigns before.
Numerous researches have found that over 95% of the online population tends to explore any website for the first time whereas mere 5% actually purchase anything. So, remarketing empowers businesses, such as yours, to engage with already left customers and promote brand once again, which, in majority cases, results in gaining sales.
While you might think retargeting would be a pricey marketing technique, which is not true! The cost of remarketing averages around $0.25 to $0.60 per click, which is nothing compared to getting an upsurge in sales.
Google retargeting ads is a revolutionary practice to secure promising leads and maximize customer footfall at your store. You should definitely try this game-changing paid ads method to elevate business profits.
Minimum Advertising Budget To Skyrocket Sales For Your Online Cosmetics Store
When preparing the overall budget for your business, one thing that you should prioritize is to decide how much advertising budget you will be keeping aside. That's because when deciding on how much you are capable of spending on promoting your skin care products stores, you actually ascertain the outcomes. 
Beauty and skin care products market is a highly competitive industry; but worry not the marketing for such businesses can be done without a high price tag.    
You can start with a minimum $1000 to run successful ad campaigns for generating leads. The PPC professionals at Softtrix are experienced enough to elevate your marketing strategies without charging you hefty bills. 
As soon as your business starts to deliver great results, you can increase the budget accordingly. The average conversion rate (CVR) for Google ads is around 7% in 2023. And, for the beauty and personal care industry, the average CVR is more than 8.15%.  
So, with Softtrix, you can expect at least 400-500 visitors on your online beauty store with an initial $1000 Google ads investment.  
How Much Is The Monthly PPC Account Management Fees For Your Online Business?
PPC (Pay-per Click) is one of the biggest components of marketing for most online businesses nowadays. Only those brands who understand the power of PPC can supercharge their business revenue by elevating sales. 
But, you might wonder what's more important than running successful PPC ad campaigns?  
Well, it should be PPC account management.
Imagine your beauty products business selling more than expected products and growing incredibly – that's the power of PPC. 
PPC account management, when done by the specialized team of experts, can do wonders for your business. 
The professionals know, how to set up ad campaigns smartly while collecting customer data to analyze & modify ads accordingly so that you don't keep investing in anything that's not going to the business's favor. 
Now coming to the monthly budget you require for PPC account management, it is $500 with Softtrix. However, your monthly budget will be ZERO if it's your first account with us.
Softtrix is offering a $500 promotional discount code (FREE Google Ads Credit) for first time users. Don't wait, the offer is valid for a limited period only!
Why Does Your Business Need Continuous PPC Campaign Management?
PPC marketing treats your beauty products business with better customer engagement, higher sales conversions, and limiting monthly ad spends costs.
So, when PPC is giving you so much, what's wrong in investing your money at the right place?
Well, for generating continuous traffic and sales, your business needs continuous PPC campaign management to monitor and optimize ad campaigns & make changes accordingly.
So, with that said, let's discuss in detail why your skin care products business needs continuous PPC campaigns management.
Optimize ad campaigns to elevate performance
Constantly make changes to ad campaigns to ensure relevancy
Monitor ad spends costs to limit business's advertising budget
Strategic keyword integration in content through latest SEO tools & skills
Bring in the latest digital tools to increase business ROI
Boost high-performing campaigns and fine-tune the ones that are not doing well
Proper resource allocation to ensure maximum business performance
Identify what your competitors are up to using advanced tools & strategies
A/B Testing of campaigns to filter out bad performing campaigns
Competitor campaigns insights to do better and stand out
Promote business on Google, Bing, and more Search Engines
Harness the power of Social Media – Facebook, Instagram, LinkedIn, YouTube, & more
Are You Struggling To Generate Sales?
Let Paid Advertising Turn Your Woes To Business Triumphs!
Attract targeted potential audience

High conversion rate

Boost in Return On Investment (ROI)
What ROI Can You Expect From Digital Marketing Campaigns With Softtrix?
Ever wonder what the most common thing is in all online and offline businesses?
It's the desire for high-high ROI!
That's not an awful thing and nobody is going to judge you on this. It's the main objective for any business to earn maximum revenue and get the best ROI on every penny spent.
So, with Softtrix, you are assured of $10 for every $1 spent! That's what we have mastered!
| Time | Expected ROAS | Expected Budget | Expected Sales |
| --- | --- | --- | --- |
| Month 1 |     1.5X | $2,000 | $3,000 |
| Month 2 |   2X | $2,000 | $4,000 |
| Month 3 |       2X+ to 4X | $2,000 | $4,000-$8,000 |
| Month 4 | 4X to 6X | $2,000 | $8,000-$12,000 |
| Month 5 | 6X to 8X | $2,000 | $12,000-$16,000 |
| Month 6 | 8X to 10X+ | $2,000 | $16,000-$20,000+ |
According to the experts from the digital market, the ROI is never fixed as it depends on numerous deciding factors such as business niche, SEO, CVR, market trends, and more. The ROI can be high or low depending on such factors. 
For running PPC ad campaigns with Softtrix, you can start with as minimum as $2500 to boost your online business. You can increase the amount regularly according to your business budget. 
NOTE: From total budget of $2500, $2000 ads spent cost & $500 service and maintenance charges will be there.  
Why Choose The Best Digital Marketing Services Over Cheaper Options?
Experts at Softtrix believe that choosing the best digital marketing services over cheaper ones comes with never ending benefits for online skin care products business.
Even you cannot deny the fact that quality results can be achieved with a quality team on your side.
It's true that many businesses choose cheap agencies because of the discounts, guaranteed outcomes, and shortcuts, but sooner or later they start to show red flags, especially when it's too late and you don't have the option to exit anymore.
The best digital marketing agencies, like Softtrix, not only focus on elevating your business sales but also build a positive reputation globally. We are a reputed agency with 18+ years of experience serving clients like you to attain more conversions, increase sales, and build relationships with new customers every day.
If you are not yet impressed, let's discuss the top reasons you should choose the best digital marketing agencies and skip cheaper options.
Boost Business with Amazing Results
The ROI you get with the best agencies would certainly be higher than cheap agencies. The experts know how to boost business & get amazing results
Pro Services, Affordable Prices
Quality means higher costs – that's a myth! With a reputed marketing agency, you get pro services at affordable prices.
24/7 Support
Expert support offered by renowned marketing agencies will be there for you as and when required. You'll miss it with cheaper agencies
Latest Tools & Tech
Skin care products business market is highly competitive. You will need the latest tools & tech, which is there when you work with professional digital marketing agencies.
Collaborate with Existing Staff
It's great if you already have some resources in your team, an expert marketing agency won't have any issue working collaboratively.
Endless Marketing Opportunities
With Softtrix, you get endless marketing opportunities as we have the latest tools, knowledgeable staff, and pro-level support.
Quality People Handle Campaigns
The competition in today's market is cut-throat, so you need to create PPC campaigns that actually work and bring more sales. In the best agency, quality people will handle your campaigns.
Connect With Fresh Customers
Cheap agencies lack social media reach, which reputed agencies already have. Your business will get the benefit of connecting with fresh customers through Social Media, Emails, and more.
What Are The Top Reasons Behind Online Skin Care Products Stores Failure?
The global skincare & cosmetics industry is booming even after the sales decreased by 60-70% from March to May 2020 due to Covid-19 pandemic. The market is still on the rise and sales are growing rapidly.
Do you ever wonder, that if the beauty industry is booming, why are businesses failing?
Well, here are the top reasons behind beauty products business's failure.
Cheap quality raw materials used to manufacture products
Customers not getting the best value for their money in terms of style & quality
Higher number of unsatisfied customers due to quality, trends, colour, and more
Delay in deliveries makes customers cancel order and purchase from somewhere else
Supply chain shortages due to puzzling circumstances
Not paying attention to customer expectations even after many negative reviews
Complaints of botched orders – empty shipment, 1 or more products missing, misplacing
Disregard competitor stores that are selling same products offline for less price
Not going with effective marketing plan to attract customers
Skipping brand promotion on social media – Facebook, Instagram, LinkedIn, and more
Take no notice of Google Search Ads or Google Shopping Ads
Expecting improvement in sales with poorly designed, unresponsive web store
Investing more in product development and less in marketing from the overall budget
Discover
How Our Agency Can Generate More Traffic & Sales For You!
SEO: Maximize traffic with top-notch SEO Services. Watch real results!​
PPC:

Ignite instant lead generation with my team of PPC experts.

Content Marketing:

Unleash my team of storytellers who craft share-worthy content, attract traffic, and pull in valuable links.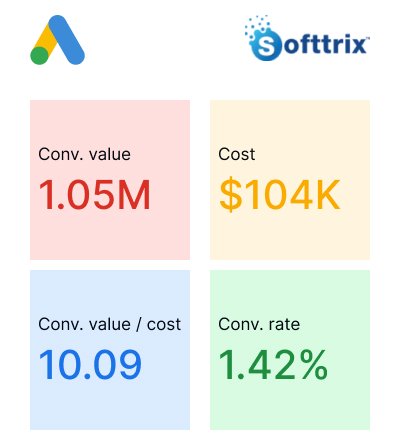 There you have it! Now you have gained a lot of knowledge about the latest trends and how to market your skin care products business online. However, taking assistance from a professional digital marketing agency – Softtrix – would be highly appreciated. 
Remember, a well-planned, successful marketing strategy in concert with quality team & products will guarantee remarkable sales growth in the skin care industry.
So, what are you waiting for? Make the most of your business and bring out fruitful results by partnering with our PPC experts right away! 
We are waiting to hear from you!
Discover the Sales Secrets: