Online gift stores, like any other business, utterly rely on customer conversions and sales. Because the competition in the online market is harder than ever, advancement and innovation in strategies are definitely something to put light on!
Do you really wish to boost profit for your online gift store?
Stay with us, we undeniably have something for you!
Draw Customers To Your Online Gift Shop – Pro Tips To Generate Leads
As a gift store business owner, you thrive to stay in the industry and increase the customer count to your online shop. Online retailers, with multi-million dollar marketing and warehousing, have made the competition tough for independent gift store owners and SMEs.
But, worry not!
There are many ways to draw customer attention, increase profits & sales, and grow your business. All you need to do is stand out from the crowd, do something that nobody is doing, and follow an extraordinary marketing approach.
Before we dwell into discussing the tips to increase customer footfall for your online gift store, let's first help you get aware of the market trends that form the core of these tips for profitable long-term business growth!
Top Selling Online Gift Products
Owning a gift store is one of the most profitable online businesses to have right now. The industry is growing and you get to offer a range of gift options to rejoice on special occasions. A few of the top-selling gifting products in the market are:
What Are The Target Keywords For An Online Gift Store?
Keywords are essentially user search queries put on search engines to get results. Tracking user search intent allows gift store businesses to rank well on search engines and generate maximum traffic.
To ensure maximum customers land on your website, here is the keyword list you can target online gift stores.
User search queries related to gift stores are mainly:
Gifts for Men
Gifts for women
Gifts for kids
Wedding gifts
Birthday gifts
Christmas gifts
New year gifts
Anniversary gifts
Why Is Keyword Targeting Important To Grow Online Visibility?
Keyword targeting improves your business visibility in the SERPs (Search Engine Result Pages). The crucial reason businesses add website content and blogs online is to attract more people, make posts customer-engaging, and improve their presence online (web & social media).
Top Google Ads Clicks In Search Ads For Gifting Industry
Based on the information provided in the keywords table, the average Cost-per-Click (CPC) for displaying ads at the top of the page on the search network is approximately 2.49%. This implies that if you allocate a budget of $1000 for Google ads, you can anticipate receiving approximately 401 visitors to your website.
Keyword
Currency
Avg. monthly searches
Competition 
Competition
(indexed value)
Top of page bid (low range)
Top of page bid (high range)

Gifts for men

USD

246000

High

100

$ 0.38

$ 1.76

Gifts for women

USD

110000

High

100

$ 0.39

$ 2.28

Wedding gifts

USD

49500

High

100

$ 0.36

$ 1.42

Birthday gifts

USD

60500

High

100

$0.42

$2.74

Christmas gifts

USD

90500

High

100

$0.45

$2.47

New year gifts

USD

2900

High

71

$0.67

$4.33

Anniversary gifts

USD

90500

High

100

$0.54

$2.73

Christmas decorations

USD

201000

High

99

$0.39

$2.2
Google Search Ads allow businesses to generate maximum traffic and forward them to targeted landing pages. This increases the possibility for lead conversion as your potential customer gets almost ready to make a purchase.
Display search ads increase your gift store's business presence online among the target audience (location, market, & customers) making them one step closer to becoming your regular customer.
According to a study, the average Click-through Rate (CTR) on Google Ads paid search is around 2%. The conversion rate through Google ads is around 5% and 0.5% for the search network and display network respectively
Google Ads Clicks In Google Shopping Campaigns For Gifting Industry
Click-through Rate (CTR) or Google Ads Click is calculated as the total number of customer clicks divided by the total number of visitors on a specific ad campaign.
According to a study, the Average Shopping CTR for Google ads is 0.86% for all industries, including the gift store business.
(Average Shopping CTR for Bing is 1.25%)
How Using Google Ads Can Maximize Your Brand Awareness & Conversions?
With Google Ads, your products become the highlight for people who are looking for the same or interested in it. Thus, resulting in improved brand visibility and conversion rate. 
Being the most preferred online advertising channel, Google Ads helps us achieve results much faster by instantly getting your website to top the SERPs and get maximum traffic. 
Through Google Ads, people who are searching for products like yours can easily see its images with prices simply at the top, thus compelling them to land on your website and convert into potential sale prospects.
Google Ads helps you gain an edge over your competitors and lure in potential buyers. Most businesses lose audience the moment their target customers aren't able to find anything related to their products/services online. Hence online advertising is the key to influencing your buyer's mind.
Cost Of Remarketing Campaigns For Your Gift Store Business
It's truly frustrating when a user is about to make a gift purchase but suddenly leaves.
Do you agree?
Therefore, remarketing campaign is the perfect solution that allows you to catch the attention of gone visitors and complete the order. This is the most highly used technique to increase conversion rates and business profitability.
And, you know what; the cost of remarketing campaigns is around $0.25 to $0.60 per click, which is quite a budget-friendly option to generate maximum leads.
Here are a few other benefits of remarketing campaigns for your gift store:
Gain visibility among willing customers
You get to promote business with personalized ads
Understand customer behavior and target accordingly
Display target ads in specific locations
Increase business profitability by selling more
Advertise business to a large portion of potential customers
Minimum Advertising Cost You Need To Spend To Get Quality Results
As a gift store owner, generating new leads and increasing business profitability sounds like a challenging, high-pricey task, but it's not, we promise!
The minimum amount you need to spend to get results is $1000 with no upper limit.
However, the expenses depend on your budget and your specific business niche. In the marketing industry, the logic is, the higher you spend the more you get!
Monthly PPC Account Management Fees For Your Gift Store Business
As a gift store business owner, you need to understand that the job doesn't end with designing, developing, and marketing your web store. There's a lot to it and the important thing is Management!
The monthly management fees for your business will be around $500.
However, if your account with Softtrix is new, then we will provide you with a $500 coupon. In that case, your final spend will amount to ZERO!
Are You Struggling To Generate Sales?
Let Paid Advertising Turn Your Woes To Business Triumphs!
Attract targeted potential audience

High conversion rate

Boost in Return On Investment (ROI)
Why Does Your Business Need Continuous PPC Campaign Management?

As a gift store business owner, when it comes to generating traffic, PPC (Pay-per-Click) is the most effective marketing strategy you should opt for.
It's a powerful method to drive potential customers to your business with exceptional techniques. You can manage PPC ad campaigns yourself or hire a PPC management agency to manage your ad spend and increase conversions.
Your business needs continuous PPC management to focus on:
 Optimize marketing campaigns
Increase conversion rates with optimized ads
Boost business visibility in front of the right people
 Make effective strategies to organize the right ads for the right audience
Lower cost per conversion rates to save money
Additional keyword research to keep your business on top
 Tailored marketing campaign management to attract the maximum audience
Opting for Softtrix as your reliable PPC management agency would allow setting up successful marketing campaigns and generating fresh leads .
 Let's learn about one of our happy customers! 
We helped one of our clients to drive revenue of $74,800 and achieve 820 conversions with a remarkable RoAS (Return on Ad Spend) of 8.49X.
For detailed info, check our YouTube video here:
Case Study #1: Google Ads For Jewelry
What ROI You Can Expect From Our Digital Marketing Campaigns ?
ROI (Return on Investment) is the revenue generated from specific marketing programs and campaigns against the money spent.
As an Online Gift store business owner, if you want to try PPC campaigns, then you can start with a \$2000 Budget (\$1500 Advertisement Cost + \$500 Service Charges).
A total budget of $2000 is sufficient to execute the PPC campaign and get some great results.
Here is detailed info on the results you can expect with the budget you have! 
| Time | Expected ROAS | Budget | Expected Sales |
| --- | --- | --- | --- |
| Month 1 | 1.5X | $2000 | $3000 |
| Month 2 | 2X | $2000 | $4000 |
| Month 3 | 2X+ to 4X | $2000 | $4000- $8000 |
| Month 4 | 4X to 6X | $2000 | $8000-$12000 |
| Month 5 | 6X to 8X | $2000 | $12000 – $16000 |
| Month 6 | 8X to 10X+ | $2000 | $16000 – $20000 |
These results largely depend on various factors such as:
 UI Of the Website
 Product Pricing
Conversion Rate Optimization
Any marketing campaign that generates $5-$10 for every $1 spent is calculated as a successful campaign with an ROI of 400-900%. The cost ratio for such campaigns is 5:1 or 10:1 according to the money generated.
ROI varies for different marketing campaigns depending on the money spend, business niche, and several other factors. However, with Softtrix, you can expect the best business results from very starting.
Best vs. Cheap – Which Digital Marketing Services Prove Beneficial?
Online marketing is an extremely hot-tempered market and you get everything from cheap to best depending on your budget and preference.
But, for a gift store business (or any other business), opting for cheap digital marketing services would never be the right decision. That's because
The gift store market is volatile and cheap services might generate good but short-term results only
Cheap services might save you money but eventually, the sales will decrease and lead you towards loss
Best digital marketing services always produce long-term results thus floating it on the top of SERPs
With the best white label digital marketing services businesses achieve top-notch results that keeps you in customers' good books
Best outcomes can only result from experienced professionals, and gift store business asks for expertise
Why Most Online Gift Store Businesses Fail?
As the business landscape undergoes a rapid shift towards online commerce, the level of competition has intensified significantly. However, this doesn't imply that your business is destined to falter and be labeled as a failed start-up within the industry.
According to a research, retail e-commerce sales were calculated to be approximately 5.2 Trillion USD in 2021, which is expected to reach around 8 Trillion USD by 2026 with a massive 56% jump.
So, the big question is, why do most online gift store businesses fail?
Let's discuss the top reasons here:
Start-ups Can't Decide Where to Invest
When start-up businesses have the money, they lack the knowledge of where to invest and what to expect.
Whether to get a professional ecommerce store, responsive design, website hosting or prepare a powerful marketing plan, all these are queries constantly roaming inside the mind.
Without a plan, you can't decide where to invest and what to expect in return. That remains the top reason for business failure.
Poor Design and Development
Another big reason top e-commerce fail is poorly designed online buying/selling stores. Users will not stay for another second if the website design is not up to the mark, isn't responsive, or is not professionally designed.
Zero Business Visibility on Web and Social Media
Businesses grow when people know about them, talk to others, research, and advertise further. But, if your gift store has zero visibility over the web or social media, chances are you will have to close it in the early days.
SEO marketing is one of the most powerful and successful concepts to promote your business and generate maximum traffic.
No Specific Marketing Plans on the To-do List
If you don't market your business well, there will be no sales or if there are sales now, they will decrease sooner or later. Marketing is one of the top reasons businesses fail because many business owners don't know how, when, and where to promote their products or services.
Well, by now you have gained much knowledge on customer-generating techniques for your online gift store business. But to help them work and bring out fruitful results you ought to take care of the below-mentioned digital marketing tips!
Follow Users' Search Intent
First things first, focus on user search intent!
Anything that online users are putting as a query on search engines for gift stores should land them on your website.
While you can't have the complete merchandise of everything related to gifts from the market, you can, at least, try to track user search intent and add targeted content.
Targeting keywords and creating related content will help your business rank well on search engines, like Google and Bing, and increase sales and profits.
Improve Your Ecommerce Store's SEO
SEO or Search Engine Optimization, is the best and most popular practice to make your ecommerce store visible on search engine top results.
The more your business ranks well on Search Engine Result Pages (SERPs), the better!
Improving the web store's SEO is important to grow sales and, ultimately, your business. Following user intent is also part of an effective SEO strategy so that you never lose a customer.
When someone searches for a gifts-related query, your business should be visible on the first page. That's because results from 1st and 2nd pages have around 71% more chances of organic clicks, hence increased traffic and sales.
A good SEO score also assures your ecommerce store's credibility and reliability. This means, your web store can be trusted that's why Google has given you the top spot!
Follow these SEO tips to gain visibility and traffic for your online gift store
Include 'search intent' keywords  on your web store wherever possible
Choose  relevant keywords for the  content sections
Regularly update the website with fresh and unique content
Make sure you  follow Google algorithms and right SEO practices
Ensure that your  web store is perfectly designed and  responsive
Hire professional SEO experts  to improve your web store's ranking
Is Your Business Website Not Visible On Google?
Get It Ranked On #1 Page With Us! 
Google #1 page ranking for targeted keywords
Rank #1 on your local maps
Increased brand engagement & sales
We, at Softtrix, helped a gemstone business client to improve revenue with SEO organic marketing. In this process, we also improved their ROI via organic channels drastically. Our SEO marketing approach helped the client to rank more than 200 keywords on the first page. 
For detailed info, check our YouTube video here:
Case Study #2:

SEO For

Gemstones Business



Go Creative with Different Channels of Sales
Brand promotion won't be easy when the competition is so vast.
However, you can try various available methods of marketing to promote your gift store business online or offline.
Generally, gift stores have merchandise from various brands, which makes it even harder to promote any specific brand. Also, there will be multiple similar gift shops online making it difficult to stand out.
So, what you can do is, create a unique brand (for your store) and promote that to attract more customers. Choose a unique brand name and logo so that customers identify your business in no time.
Most of these channels require professional assistance to produce desired outcomes. So, look for an expert marketing team or agency to increase business with these special channels of sales.
Multiple channels of sales that you can opt for are
Targeting blogs
Search Engine Marketing (SEM)
 Social Media and Display Ads
Search Engine Optimization (SEO)
Make the Most of Social Media
Social media platforms, such as Facebook, Instagram, Twitter, LinkedIn, etc, are not only for surfing, watching comments, and browsing reels. You can promote your gift store business via social media and increase customer engagement too.
Make social media a part of your powerful digital marketing strategy and you'll experience increased business traffic. The number of social media users is already in the billions and it's an effective strategy to target larger audiences easily.
Furthermore, social media can help reach the maximum number of people quickly and easily with targeted ads for increased traffic and better conversions.
While setting up campaigns and scheduling ads can be frightening, it's good to have a dedicated marketing agency to handle everything for you. From checking messages, responding to comments, and looking after notifications & customer queries, the team will make sure nothing goes unnoticed.
Email Marketing Is A Successful Business's Secret Ingredient
Setting up email marketing campaigns is a superb technique to target new customers and stay in touch with existing ones. It's a powerful strategy to generate new leads while encouraging old customers to make new purchases.
Talking about the price, email marketing is the most effective and affordable marketing strategy available in the market to target specific audiences.
You can hire a professional email marketing agency to set up specialized gift store email campaigns to send targeted emails.
Email marketing also plays a vital role in keeping your customer base updated with special offers, newly launched gift items, and promotional messages, if any.
Your E-commerce Store Should Have A Chatbot
Installing a chatbot on your e-commerce store would do wonders when you or your team aren't around.
Modern technology chatbots can do human-like conversations with customers, answering their questions, understanding customer needs, and finding them what they want.
Chatbots can increase business conversation rates by 20-30% or more by assisting e-commerce store visitors. This special tool helps business owners offer an amazing and convenient experience to their customers.
Also, chatbots are a wonderful option giving your business a 24/7 individual help to all the visitors. Advanced chatbots also provide tailored suggestions to visitors allowing them to explore the website, which helps with up-sell and cross-sell opportunities too.
WhatsApp Marketing - Capture Audience Whenever You Want
WhatsApp marketing is an effective strategy to promote your gift store by connecting with your audience anytime anywhere. It is one of the leading messenger apps with over two billion users accessing it monthly, as of 2023.
It's a type of messenger marketing that boosts your brand visibility to a larger audience, increases sales through lead conversion, and connects with customers easily for queries & feedback.
We, at Softtrix, assist you to grow your gift store business through this incredible marketing channel, by helping you stay connected to your customers through WhatsApp Marketing, do astounding business promotions, enjoy higher conversions, and improve sales at affordable costs.
Customers Look for "Discounts, Promos, and Special Offers"
One of the ultimate techniques to generate leads for your online gift store is by providing discounts, promo codes, and special offers.
Using words such as FREE, SALE, DISCOUNT, etc can boost online sales for your business. Offering discounts, promotional gifts, or special package is the best move to attract customers that might not be willing to make a purchase.
Also, you can add a limited-time deal offer move to create urgency and draw maximum user attention.
The better offer a user gets on any gift item, the more will be the sales profit because the higher will be the total cost of the order.
So, offering discounts is a tried and tested marketing strategy that you must try for an online gift store business.
Prioritize Customer Satisfaction and Excellent Experience
Any business that overlooks customer experience fails and shuts down in the first few months of opening.
Customer satisfaction is a must and if you, as a gift store owner, prioritize this, chances are your business will definitely flourish.
Nowadays, customers think highly of convenience when shopping anything online, especially gift items for their near and dear ones. And, if it's about increasing sales and profit, keep an eye on customer service and browsing experience.
When making a purchase online, if users are not getting a feel-good experience, they will leave and never return.
Here are the tips for excellent customer satisfaction and experience:
 Website design should be clean, polished, and professional
Make your website user-friendly
 Customers appreciate easy-to-navigate websites
 Your e-commerce store should be responsive (mobile-friendly)
Quick and Easy to Pay and Check Out
 Search bar to find what they want
 Web store pages should load quickly
 Incredible customer service (even after making the purchase)
 24/7 Chatbot assistance
Having a professional team by your side to design, develop, promote, and maintain your gift store business would certainly help. It's not easy to accomplish the desired outcomes following any DIY process.
Discover
How Our Agency Can Generate More Traffic & Sales For You!
SEO: Maximize traffic with top-notch SEO Services. Watch real results!​
PPC:

Ignite instant lead generation with my team of PPC experts.

Content Marketing:

Unleash my team of storytellers who craft share-worthy content, attract traffic, and pull in valuable links.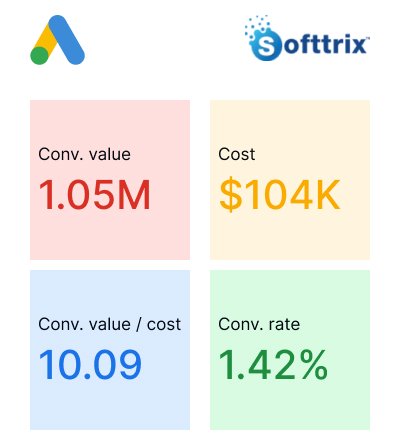 There you have it! These are a few of the most effective tips to generate maximum traffic for your online gift store and convert potential leads into profitable sales.
While there might be super-hard competition in the current market landscape, there is still enough room for new & existing businesses to enjoy more sales and stay profitable.
The professional marketing and advertising team at Softtrix can help your small, mid, or large-sized gift store business generate enough traffic, reach target audiences, produce profitable leads, and collect considerable revenue.
So, what are you waiting for?
Let our experts execute these brilliant strategies to boost your business and help you stand out in the ongoing competition.
Discover the Sales Secrets: