Increasing sales for your online shoe store business is a not a hassle anymore! 
The global footwear industry is sprouting! The luxury footwear market was worth $382 billion in 2022 and is expected to reach about $450 billion by 2027. The footwear market is huge and it covers mainly sneakers, sporting shoes, athletic footwear, luxury footwear, and shoes.
Even though the Covid-19 pandemic negatively impacted global sales but fashion and footwear industry was already on the rise, and got back on track real quick.    
While the demand for luxury footwear is booming, many small and mid-sized shoe store businesses are struggling to make their worth in the competition.
With thousands of online shoe stores active and thriving to sustain in the market, you need to follow a successful marketing approach and become a bespoke footwear brand in the industry.
With a market size and revenue this high, let's come back to your main concern! 
You have established an online shoe store, but dealing with decreased customer engagement and sales! Right?
Let's help you get your boot store business back on track!
 If you are in a hurry,
Watch this video to start booming sales with proven marketing strategies – In Short!
Why Does Your Online Footwear Store Need Digital Marketing?
Marketing is one of the major reasons why many footwear businesses close every now and then. Many shoe store owners skip this crucial step that can help in building a brand's audience, boosting online visibility, reputation, and increased sales.
When shopping for footwear online, your target audience potentially looks for:
If your business offers all of these but still can't find customers, your brand obviously needs a strategic marketing plan to grow business and get more sales. 
As a shoe store owner, you might wonder why to invest in marketing when there are enough sales for bread and butter.
But, the simple answer is – to scale the business, increase its brand value and generate a high ROI every year.
Having a professional digital marketing agency at hand can help you navigate through the competitive online market and get an edge over your competitors while generating revenue.
That's not a bad approach, is it?
What Are The Top Selling Online Footwear Products?
The footwear market is actually a part of the clothing and apparel industry because shoes are also made of leather, synthetic, and textile materials, just like clothes. As said earlier, the hot-selling products in this market are sneakers, sports shoes, athletic footwear, luxury footwear, and other footwear related items.
According to a report, the footwear industry revenue in 2023 is expected to reach $94 billion USD through ecommerce & digital platforms. The revenue is projected to cross $125 billion USD by 2027 with an annual growth rate of 7.78% (CAGR 2023-2027).  
So, when the footwear industry is on the rise, there is a great opportunity for your boot business to grow as well.
What Are The Relevant Keywords To Target for an Online Boot Store?
Keywords are the most important component of online content to increase your business's customer outreach. These reflect the search intent or search queries that people enter when exploring Google or Bing.
It becomes easier to include target keywords in your ecommerce store for a relevant audience when you know what your customers search on the internet.
The top keywords that you should include in your ecommerce footwear store are:
buy shoes online
buy sneakers online
sports shoes for men
sports shoes for women
shoes for women
chelsea boots
birkenstock sandals
sandals for women
How Targeting Keywords Can Help Your Shoe Store Business Grow?
The simple answer to this question will be – to increase business visibility!
Owning an online footwear store is one of the most competitive businesses where the race to stay on top is on a global scale. And, not only in luxury or sports, but every niche that includes shoes, sneakers, and athletics footwear.
Following the keyword targeting approach is necessary for this business as well, as it improves online presence, helps you stay on top of SERPs, and gets more business.
How Many Clicks Can You Expect From Google Search Ads For Online Footwear Stores?
Google Ads (previously known as Google AdWords) is one of the most reliable and popular of all marketing methods used by top footwear businesses to get more sales using paid advertisement.
| Keyword | Currency | Avg. monthly searches | Competition | Competition (indexed value) | Top of page bid (low range) | Top of page bid (high range) |
| --- | --- | --- | --- | --- | --- | --- |
| buy shoes online | USD | 2400 | High | 100 | $1.37 | $5.75 |
| buy sneakers online | USD | 590 | High | 100 | $0.9 | $3.99 |
| sports shoes for men | USD | 5400 | High | 100 | $0.47 | $2.47 |
| sports shoes for women | USD | 4400 | High | 100 | $0.5 | $2.28 |
| shoes for women | USD | 246000 | High | 100 | $0.51 | $2.62 |
| chelsea boots | USD | 201000 | High | 100 | $0.35 | $1.75 |
| birkenstock sandals | USD | 246000 | High | 100 | $0.56 | $2.27 |
| sandals for women | USD | 201000 | High | 100 | $0.48 | $2.76 |
For your shoe store business, Google Ads brings you PPC (Pay-per-Click) marketing model where you only pay when a user clicks on your advertisement. This means you will achieve a high click-through rate (CTR) from potential audiences actively looking for footwear, thus leading to more customer engagement and conversion rate.
Now, talking about the CTR (Click-through Rate) in the boot store business, it is around 0.64% to 2.98% & the average CTR in Google ads is around 6.11% in 2023. And, specifically for the Fashion and Apparel business, the average CTR is around 6.46%.
Google Ads, also called Google Text Ads, allows your boot store business to bring in as many customers through landing pages. These paid ads are shown to people looking for footwear products or anything related to your specific business niche.
PPC is capable of producing 5X visitors to your website, which is quite a high number compared to any other marketing technique.
Why Are Google Shopping Campaigns The First Choice For Online Footwear Store Today?
Google Shopping Ads is the most effective way to drive sales wherein advertisers share the best possible product-related information via Google Shopping Feed.
You might have seen ads with images on top of the search results when looking for something that you need. Well, those were the shopping ads created by specific business owners to stay on top over yours.
As a shoe store owner, your business can really benefit from shopping ads to rank well on SERPs, generate appropriate leads, and increase CTR.
Did you know that average CTR for Google Shopping Ads is around 0.86%?
Yes, and talking specifically about the boots and footwear industry, the average CTR for Google Shopping Ads is around 0.76%.
Those who also want to enhance their business on Bing can try Bing shopping ads too. The average CTR for Bing shopping Ads is around 1.25%, while it is 1.05% for the footwear industry.
NOTE: Data includes statistics from the Clothing and Apparel industry.
What's The Cost Of Remarketing Campaigns For Online Boot Stores?
Remarketing Google Ads is a brilliant marketing strategy offered by Google to allow business owners to re-engage with potential customers and boost sales.
According to research, more than 95% of people visit your website for the first time just to explore and around 5% actually come for shopping.
So, remarketing is an amazing marketing approach to showcase your product ads to users who left without buying and convert them into potential customers.
Retargeting Google ads is going to be the most important feature for your online footwear store business so that you never lose any paying customers coming in.
Talking about the cost of remarketing campaigns for the shoe store, the price will be anywhere around $0.25 – $0.60 per click, which is quite low for a potential lead.
Minimum Advertising Budget For Driving Booming Sales For Your Boost Store Business
Be it any business, you should always be ready with two most important things – planning and budget! Because without these two main ingredients, you will end up creating a mess and losing what you have.
Well, to be honest, marketing for online boot stores can be done without burning a hole in your pocket. The minimum budget you will need to create successful Google shopping ad campaigns is around $1000.
You can start with as low as $1000 and increase the amount regularly as and when required to gain more conversions.
It means you can expect at least 400-500+ visitors to your ecommerce store with $1000 Google ads spent with Softtrix.
How Much Is The Monthly PPC Account Management Fees for Boot Stores?
Pay-Per-Click (PPC) management is an important division of digital marketing that businesses sometimes overlook. When it comes to expanding your business online and enjoying more sales, PPC account management should be considered before anything.
Wondering what's more important than running PPC advertisements?
It's managing your PPC account professionally! PPC allows your boot store business to feature the products you want for an influx of sales for. But managing it requires a full team of professionals that first help in launching the ads in the most appropriate manner and then analyze the collected data through them to optimize the campaigns further for optimum results.
The monthly budget for PPC account management starts from $500 with Softtrix. However, if it's your first Google Ads account, then $500 management charges will be waived off using a promotional discount code by Google, ending up being ZERO expense for the first month.
Why Does Your Business Need Continuous PPC Campaign Management?
PPC (Pay-per-Click) ads allow your footwear store business to generate maximum customer engagement with increased sales conversion. It is the most powerful modern-day marketing technology used by businesses worldwide to monitor and track every attention to detail.
You will need continuous PPC campaigns management for your online boot store business to:
Supervise ad campaigns and modify what and when required
Track ads expenses and make the changes accordingly
Optimize ad campaigns strategies and procedures for the better
Make the most of SEO using effective keywords and content
Use digital tools and technology to maximize ROI
Classify target audience on a global scale
Categorize top-performing ad campaigns and boost them
Understand what your competitors are up to using special digital tools
A/B Testing to remove or add anything that's not working better for business
Promote business on Search Engines like Google & Bing using best practices
So, now that you know the benefits of continuous PPC management for your business ad campaigns, it's important to hire a reliable digital marketing company for this job. The agency should be proficient to handle paid advertising, and everything in between for your business.
Softtrix is one of the top PPC management agencies with deep knowledge and experience in creating successful advertising campaigns. These professionals with 18+ years of experience will certainly help your boot store business generate maximum ROI.
What ROI Can You Expect From Our Digital Marketing Campaigns?
As a footwear store business owner, you need to understand that Return on Investment (ROI) can never be fixed because there are numerous factors that decide the overall results for any business.
These factors can be:
 Your business niche
Conversion rate
Number of ad campaigns running
SEO (Search Engine Optimization) of the website
However, with PPC experts at Softtrix working by your side, you can expect at least 10x conversions for your boot store business. We guarantee a $10 return for every $1 you invest with us.
| Time | Expected ROAS | Expected Budget | Expected Sales |
| --- | --- | --- | --- |
| Month 1 |     1.5X | $2,000 | $3,000 |
| Month 2 |   2X | $2,000 | $4,000 |
| Month 3 |       2X+ to 4X | $2,000 | $4,000-$8,000 |
| Month 4 | 4X to 6X | $2,000 | $8,000-$12,000 |
| Month 5 | 6X to 8X | $2,000 | $12,000-$16,000 |
| Month 6 | 8X to 10X+ | $2,000 | $16,000-$20,000+ |
For running PPC ad campaigns, you can start with $2500 ($2000 ads spent cost & $500 service and maintenance charges) initially and increase the amount recurrently according to your budget.
Are You Struggling To Generate Sales?
Let Paid Advertising Turn Your Woes To Business Triumphs!
Attract targeted potential audience

High conversion rate

Boost in Return On Investment (ROI)
Best vs. Cheap – Which Digital Marketing Services Will Boost Your Footwear Store Business?
At Softtrix, we believe that quality results come from quality people, so we would recommend choosing the best digital marketing services over cheap ones, without a doubt.
Many businesses get tempted by the results that cheap agencies produce during the initial stage. But, the same businesses shut down in a few months or change their digital marketing partner after burning a hole in their pockets.
The best digital marketing agencies prioritize making your business a brand name with a global audience reach. A reputed agency will strive hard to improve your business's conversions, increase sales, connect fresh customers, and build healthy relationships with clients.
If you are not yet satisfied, let's discuss the top reasons to choose the best digital marketing agencies over cheaper ones.
Here we go!
Surprising you with expected ROI for your business
Professional marketing services at highly affordable prices
A range of services to help your business stay on top
Latest tools and technologies on the go
Effective marketing campaigns created by PPC experts
24/7 business handling, management, and support
Working in alliance with existing staff
Prioritizing quality over anything
Limitless opportunities to maximize your business outreach
Leveraging Social media to connect with new customers & maintain relationships
Why Do Most Online Boot Store Businesses Fail?
The footwear market is on the boom! Here is an interesting fact to prove this statement; the number of users in the footwear industry is expected to cross 3 billion by 2027.
So, the question is – while the industry is flourishing, why are the businesses failing?
Well, the reasons behind boot stores shutting down are not new, some of them are quite understandable.
With that said, let's discuss the primary reasons behind boot store business failure and increase sales in your business.
Here we go!
Extremely cheap quality raw materials used to manufacture products
Unsatisfied customers due to defects, quality, color variations, stains, trends, and more
Not giving the best value to the customers in terms of comfort, style, & fit
Overlooking customer expectations even after regular feedback
Irregular delays in deliveries & supply chain shortages due to any circumstances
Not investing in workmanship & resources to improve quality
Complaints of botched orders – missing shoes, two same shoes, or empty shipment
Ignoring competitors that sell online and in offline stores
Missing an effective marketing plan or not working in accordance with it
Not promoting the brand on social media platforms like Facebook, Instagram, LinkedIn, and YouTube, which allow business selling
Not making the most of Google Search ads and Google Shopping Ads
Expecting increased sales with an unresponsive or poorly designed ecommerce store
Not investing in marketing as and when required by the market
Powerful Digital Marketing Strategies For Your Online Footwear Store
While the marketing plan we are about to discuss can assist in building brand identity and reputation, investing in a professional marketing agency would be a smart approach for increased sales and profits.
That's because the experts have experience so they know how to understand your goals, brainstorm ideas, and create a powerful marketing strategy that works.
With that said, let's discuss the successful marketing plan to promote your online shoe store.
1. Design an E-commerce Store for Unique Identity
First things first, you landed on this article to find ways to promote business, which means you already have a website or e-commerce store.
But, if you don't have it yet, it's high time to design an online store that gives your business a unique identity.
Just like ADIDAS or NIKE, design a store that speaks for itself and gives your brand a visual uniqueness.
Explore the web to find a unique brand name, a compelling logo, and a special design for your store. If you have all of this, consider giving a face-lift to your online store!
While DIYing is always a fantastic approach, it's good to employ a renowned website designing and developing agency so that you get a professional e-commerce store and get enough time to focus on the core business.
The cost for Website designing and developing services  around $700 and more depending on your website design and services.
2. Communicate Your Brand's Story to Create Robust Brand Value
When running an online shoe store – the #1 focus should be SALE!
Agree or not, customers land on your store because of the brand value. So, to attract more customers to your web store, tell your brand's story that differentiates you from other brands.
The best way to communicate with your potential customers is through a blog, email, or video. As a part of an effective marketing strategy, start a blog, send regular emails, or post videos defining the story behind your footwear range.
To communicate well, you can include a story that defines:
Your footwear/shoes range
Your business principles
Values you or your brand stand upon
Connection with offline/online audiences
Sustainability (if applicable)
Uniqueness among other brands
Original brand representation
3. Don't Underestimate the Power of Social Media
Luxury footwear brands treat social media as their secret sauce to market products while increasing their presence on the internet. Facebook, Instagram, Twitter, LinkedIn, and Pinterest are powerful tools to attract more customers, generate leads, and increase sales.
Indeed, marketing on social media is not everyone's cup of tea and it requires deep knowledge to prepare an effective strategy.
Firstly, you need to find out on which platforms your maximum target audience is present. It will certainly help to build a plan and act accordingly.
To maximize your results, it's recommended to hire a digital marketing agency with experience in various social media channels. By doing so, you won't have to invest more and still make the most of your online shoe store business.
Social media ads – Facebook & Instagram – are wonderful for increasing brand awareness among your targeted and potential customer base. Plus, social media ads are much cheaper as compared to other advertising mediums.
A specialist will set up your ads account on Facebook ads manager (works for both Facebook and Instagram) and help run campaigns too.
Social media will help your business:
Find out which social media channels your customers use the maximum
Quickly discover your target audience
Target the right location and products
Increase user network organically
Communicate with people interested in your products
4. Good SEO Boosts Your Business Like Anything
As a shoe store business owner, you can increase online visibility with good SEO (Search Engine Optimization). It's true that there are millions of web pages doing whatever is possible to rank on the first page of Google SERPs.
But, it's not easy!
You might not be able to do it on your own and require a professional SEO agency to boost your online visibility for you.
Don't worry; it's a win-win!
An expert SEO marketing agency will drive more traffic to your online store, generate more leads, improve your conversion rate, and increase sales. If you are low on budget, hire an SEO team to generate traffic and boost sales organically – that's the only rule!
SEO services start from around $400 and can go to any limit according to your budget.
It is a brilliant organic marketing technique to broadcast your business for better results after paid advertising. Most shoe store owners skip this because it doesn't give immediate results, but certainly helps produce great business if you have patience.
Things you should consider when doing SEO for your footwear store:
Add unique and high-quality content on the website, only
Target shoe business-related keywords & key phrases
Work on improving on-page SEO
Optimize content, images, & web page to make it SEO-friendly
Improve the quality of backlinks on the website
Make sure the web pages load faster (it shouldn't be more than 3 seconds)
Is Your Business Website Not Visible On Google?
Get It Ranked On #1 Page With Us! 
Google #1 page ranking for targeted keywords
Rank #1 on your local maps
Increased brand engagement & sales
5. Make the Most of Affiliate Marketing
Affiliate marketing programs work as an effective strategy to increase brand awareness while enhancing your footwear sales wherever and whenever possible.
When you do affiliate marketing the way it should be, your business enjoys an increase in natural and organic traffic with more sale conversions.
Well-known and notable websites with specific targeted audiences can certainly help to amplify your business's online presence.
In addition, it's a powerful strategy to draw customer attention that even Google Paid ads, Social media ads, and direct marketing can't do.
Connecting with an expert affiliate marketing specialist team will help you set up programs that produce results.
Plus, the team will allow you to collaborate with fashion bloggers and influencers to review and promote products on their blogs and social media. It's a professional approach to raising the number of your followers and subscribers.
6. Go For Google's Pay-per-Click Advertising Solution
You want to promote your ecommerce store on Google, so why not try Google's own advertising solution – PPC?
While PPC is the best approach to get organic internet traffic to your footwear store, it's always advised to hire a top PPC digital marketing agency with a proven track record.
So, if you want to generate maximum ROI for your business, you should definitely go for PPC (Pay-per-click). A dedicated team will help you set up a PPC account and advertisements to increase customer reach on your product page.
PPC is an outstanding approach to endorse your shoe business while getting organic leads. The paid advertising service starts from as low as $300 and there is no upper limit, everything depends on your budget.
The true benefit of PPC is – you only pay when a user clicks on your ads, so another win-win!
7. Share Promotional Information Via Email Marketing
Many businesses claim that emails are the best of all marketing strategies to generate traffic. Also, according to a survey, around 350 billion emails are sent and received per day in 2023 while the numbers are expected to cross 360 billion by next year.
So, if your shoe store business is not into email marketing yet, you are probably missing a large portion of potential customers.
More than 60% of people like to receive promotional emails every week, more than 10% daily, and almost 90% of people prefer it monthly.
Many customers prefer email because these are customizable and they feel connected with the business.
But, it's not easy to set up email campaigns without a professional digital marketing agency as it requires deep knowledge of how, when, and where to target potential customers with specific content/promotional info.
Discover
How Our Agency Can Generate More Traffic & Sales For You!
SEO: Maximize traffic with top-notch SEO Services. Watch real results!​
PPC:

Ignite instant lead generation with my team of PPC experts.

Content Marketing:

Unleash my team of storytellers who craft share-worthy content, attract traffic, and pull in valuable links.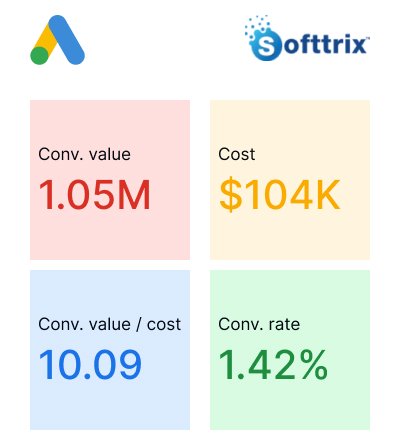 Discover the Sales Secrets: