Post Covid-19 pandemic, dietary supplements are in huge demand as people started following preventive healthcare measures for better immunity & good overall health.
The health and nutritional supplements market is growing rapidly and we can see a raging demand for these, looking at the statistics from the last decade. 
According to a report, the dietary supplements market size was valued at around $135 billion in 2020, which is expected to grow above $230 billion by the year 2028.
With a business that is this vast, are you also one of such business operators, who is looking to gain an edge over the competition and surge the drooping sales?
Well, the competition is real and you need to realign a digital marketing strategy plan to give your brand the required attention, stand out from the crowd, and boost revenue.
Why Do You Need Digital Marketing Plan For Your Supplement Store?
As a supplement store owner, you might wonder why there is a need to market your business!
The simple answer to this can be – to grow sales and earn considerable profits!
Dietary supplements, as a business, are growing like anything and there is a big opportunity to earn high income.
Now, maintaining good health has become a crucial part of people's lifestyle and everybody looks for preventive healthcare instruments for which nutritional supplements are a superb option.
Following relevant marketing strategies not only open the doors for more customers and revenue but also gives your business exponential visibility by creating a buzz around the world.
However, your business will require a professional supplement digital marketing team, such as Softtrix, to excel in today's tough business industry. Because there are renowned brands in the supplement world, you need to have a solid and sound marketing plan for both online and offline markets.
For detailed info on How To Grow Sales For Your Online Supplement and Nutrition Stores 
Check our YouTube video here
Before we delve into discussing the proven marketing strategies, let's first explore the market trends covering important aspects of the supplement and nutrition business.
Top Selling Online Supplement Products
It's a great opportunity for your business to make an impact in the market and generate incredible revenue.
Some of top selling supplement products in the online market are:
What Are The Relevant Target Keywords For An Online Supplement Store?
Keywords are generally the user search queries that you should include in your business for higher customer reach. The targeted user search intent assists your ecommerce store to rank well giving access to maximum visitors.
Here is the keyword list that you must target for your business:
Buy Multivitamins online
Buy Whey Protein
Gym Supplements Online
Best Vegan Protein powder
Vegan Protein
Vegan Protein Shake
Organic Vegan Protein Powder
Raw Vegan Protein Powder
Plant Protein Powder
Vegan Protein Powder
Why Is Keyword Targeting Important?
For better business, your ecommerce supplement store needs more visitors, page views, lead conversions, and a loyal customer base. The keyword targeting approach improves business visibility and allows you to stay on top of first-page listings in Google and Bing.
Top Google Ads Clicks In Search Ads For Supplement Industry
Google Search Ads have grown to be the most popular business marketing technique for the supplement industry. When used properly, it allows your ecommerce store to generate traffic through targeted landing pages.
Compared to SEO (Search Engine Optimization), Google Search Ads produce 2X visitors to your business website. According to study for the given keywords the average CPC is $0.71-$4.56.
| Keyword | Currency | Avg. monthly searches | Competition | Top of page bid (low range) | Top of page bid (high range) |
| --- | --- | --- | --- | --- | --- |
| Best Vegan Protein Powder | USD | 12100 | High | $0.48 | $5.11 |
| Vegan Protein Shake | USD | 8100 | High | $0.78 | $4.92 |
| Organic Vegan Protein Powder | USD | 1300 | High | $1.02 | $5.39 |
| Raw Vegan Protein Powder | USD | 390 | High | $0.54 | $5.15 |
| Plant Protein Powder | USD | 5400 | High | $1.21 | $4.94 |
| Vegan Protein Powder | USD | 49500 | High | $0.57 | $4.01 |
| Vegan Protein | USD | 27100 | High | $0.38 | $3.09 |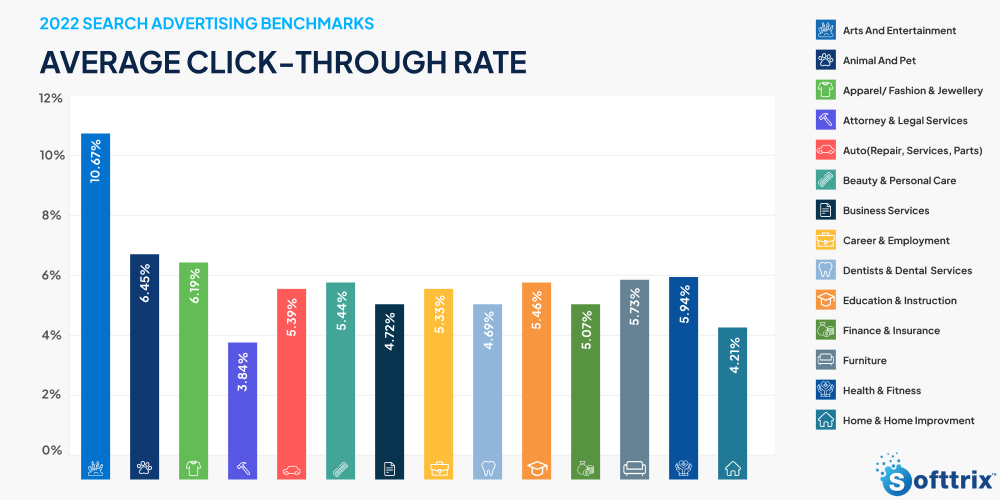 Google Ads Clicks In Shopping Campaigns For Health And Fitness Industry
For ecommerce advertisers, Google Shopping Ads is the premium practice to rank on top of SERPs. These shopping campaigns result in increased CTR and conversion rates, giving your business the required boost.
Did you know that one out of three clicks on SERPs is from shopping ads?
YES! The Average CTR for Health and Fitness is 6.44. However, for dietary supplements Industry the average CTR for Google Shopping Ads is around 0.80%. And, CTR for Bing shopping ads is more than 1.25%.
NOTE: Click-through Rate (CTR) is calculated as the total number of customer clicks divided by the total number of visitors on any campaign.
Cost of Remarketing Campaigns For Your Ecommerce Supplement Store
Remarketing campaigns are specific customer-targeted campaigns that aim to make sales through visitors who leave without making the purchase.
According to a study, more than 95% of visitors leave without completing the order and never return.
That's when your business needs retargeting/remarketing ads in place so that you don't lose any potential leads.
Coming to the pricing part, remarketing campaigns for supplement stores will cost you around $0.25 to $0.60 per click.
Minimum Advertising Cost You Need to Spend To Get Quality Results
Marketing for supplement store business can be done without a hefty price tag!
Your business can run successful advertising campaigns for generating maximum leads with a minimum $1000 budget.
It all depends on your set budget and your business industry. There is no maximum limit because the higher you pay the better will be the results.
Are You Struggling To Generate Sales?
Let Paid Advertising Turn Your Woes To Business Triumphs!
Attract targeted potential audience

High conversion rate

Boost in Return On Investment (ROI)
Monthly Management Fees For Your Supplement Store Business
When running a successful & profitable ecommerce business, you know that Management is the key!
If you want to keep your business up and running, taking assistance from a professional agency for design, development, and marketing would be a great choice.
The monthly management fees for supplement store business start from $500.
However, you can make it ZERO by opting for Softtrix as your trustworthy partner agency. We provide you with a $500 coupon in advance for your monthly business management.
Why Does Your Business Need Continuous PPC Campaigns Management?
For generating continuous traffic and leads, your business will need PPC (Pay-per-Click) marketing.
PPC is the most powerful tool for driving potential customers to your business, increasing conversions, and limiting your monthly ad spending.
Softtrix is a renowned PPC management agency to assist you in setting up successful marketing campaigns and boosting your online business.
Check out this video to find out how we helped one of our supplement and fitness brand clients generate sales worth $525K in a year using a successful marketing plan.
Case Study: Google Ads For Supplement Store
What ROI Can You Expect From Our Digital Marketing Campaigns?
ROI (Return-on-Investment) varies for different marketing campaigns, business niches, and, sometimes, the nature of the market. In general, a campaign that generates $5-10 for every $1 with an ROI of more than 400% is calculated as a successful campaign.
For your e-commerce supplement business, a budget of $2000 will be enough to set up PPC campaigns and expect amazing results.
From the calculated budget of $2000, $1500 will be the advertisement cost and $500 will be the service charges.
| Time | Expected ROAS | Budget | Expected Sales |
| --- | --- | --- | --- |
| Month 1 | 1.5X | $2000 | $3000 |
| Month 2 | 2X | $2000 | $4000 |
| Month 3 | 2X+ to 4X | $2000 | $4000 – $8000 |
| Month 4 | 4X to 6X | $2000 | $8000 – $12000 |
| Month 5 | 6X to 8X | $2000 | $12000 – $16000 |
| Month 6 | 8X to 10X+ | $2000 | $16000 – $20000 |
Best vs. Cheap – Which Digital Marketing Services to Opt for Your Supplement Store?
When it's about your business, going for the best should be the only choice. While you can easily find cheap marketing services in the market, which produce good short-term results, you might regret your decision in the long run.
Taking services from experienced professionals would allow your supplement and nutrition business to produce quality results, enjoy long-term business conversions, get top results on SERPS, and have a place in customer good books.
Cheap marketing services might save you money initially, but the sales will decrease in due course.
Why Do Most Online Supplement Store Businesses Fail?
Supplement and nutrition online business is not easy to build. And, once built, it's highly complex to keep your business up & running for long.
In today's market, people look for a reputed supplement business that offers quality products, has a reliable brand name, and creates products that abide by a regulatory set of rules.
Nowadays, most online supplement store businesses fail because:
Formulation of dietary supplements should be done following the specific scientific procedure (or employing professional scientific advisors), which most businesses skip.
2. Products Don't Comply with GMP Standards
3. NO Business Visibility
4. NO Marketing Plan in Place
You create quality products and have a professional web store, but still no sales?
Well, that's because of poor marketing! Your business grows when people know your business and talk about it to others. SEO marketing, PPC, Email marketing, Social Media Marketing, and Shopping ad campaigns are a must to opt for your business.
Well, now you have gained much knowledge about the latest trends/statistics related to online supplement store business. But, to make the most of your business and bring out fruitful results, consider these below-mentioned tips!
Successful Marketing Strategies for Supplement Brand Owners
Running a successful supplement store isn't easy without an effective and efficient marketing plan.
Because the supplement business is a part of the cutthroat industry, as new stores are opening every day, it has become a challenge for existing businesses to stand out and get their share of the growth.
So, with that said, let's not keep you awaited and discuss the marketing plans for your supplement store.
Here we go!
1. Follow Appropriate Packaging and Label Design Guidelines
While working in the supplement industry, you have become a part of a saturated marketplace that is always monitored by legal experts. So, you should understand that your packaging and labeling must comply with your country's officially authorized guidelines.
For instance, if you are promoting your supplement store business in the United States, then you should get a label that is FDA-approved. There are specific rules set by the FDA, which you must study before marketing.
Some label statements that are a must for supplement packaging as per the FDA rules are:
Name of dietary supplement that provides a statement of identity
Nutrition labeling
Ingredients list
Net quantity of dietary ingredients
Name & address of business manufacturer and distributor
Having a unique brand name, attractive label, and eye-catching design are the first few steps to grab customer attention. It also gives your brand a unique identity by differentiating it from others in the market.
NOTE: Make sure you leave enough space for label statements either on the front side or on the information panel. The text, fonts, graphics, and visuals you are adding to the packaging should be legible and must be legally approved to market online/offline.
2. Invest in Designing & Developing Your Website
Do you own a website or ecommerce supplement store for marketing your business?
Invest in a professional website for a good start. Agree or not, a website is the first and foremost thing to have in this crucial business era.
An eye-catching, mobile-friendly, responsive, and well-navigated website is a must for a wonderful user experience. In such a way, you get to target a larger audience to generate more leads and earn profits.
You must employ a professional team for designing and developing your e-commerce store depending on your business needs. Look for a team that has expertise in creating web stores for various user-friendly platforms such as:
Shopify
WordPress
BigCommerce
When you own a website, it's easier to promote your business and attract customers through various effective marketing channels.
Online presence through a well-designed and maintained website is a must in this day and age to provide supplements to customers worldwide. With a website, you get the option to make the most of paid advertising mediums, affiliate marketing, social media, email marketing, and more.
So, why miss such a brilliant opportunity to grow your business?
3. Understand Your Business in the First Place
Promoting nutritional supplements becomes quite a challenge when you, as a business owner, don't understand the how, why, and where of the industry.
You won't get the desired outcomes if you don't follow the professional approach of supplement marketing, and that starts with knowing your business and customer needs!
It becomes easy to promote business:
When you have a defined target audience
When you have a unique selling strategy
When you provide customers value for their price
When you have something special than your competitors
When you engage customers through unique content
When you are actively engaging via social media
If you are missing out on SEO (Search Engine Optimization), you probably don't know the real powers of this brilliant marketing medium.
Many supplement store owners skip SEO because it doesn't give you instant results. But, skipping it can be your biggest mistake as it is one of the most powerful ways of organic marketing that gives brilliant results in the long run.
Moreover, SEO is also beneficial for those who don't wish to spend thousands of dollars on paid advertising but generate traffic & leads organically.
You will have to hire a professional SEO team with experience in promoting supplement business and a proven track record. The team must provide you with high-quality, unique content to promote business while providing the required information to the customers.
The experts know the right SEO practices that you might skip when DIYing, such as:
Is Your Business Website Not Visible On Google?
Get It Ranked On #1 Page With Us! 
Google #1 page ranking for targeted keywords
Rank #1 on your local maps
Increased brand engagement & sales
Adding quality content to the website
   Adding relevant targeted keywords wherever possible
Creating SEO-friendly content that provides value to readers
Optimizing the website as per the latest SEO guidelines
Improve page load speed on the website
Adding meta tags and descriptions wherever required
Placing appropriate URLs on the website
Add quality backlinks on the website
Make your website rank on the first page of SERPs
5. Make the Most of Google Paid Ads
Investing in Google paid ads is another powerful strategy to include in your business marketing plan.
Ads are a wonderful practice to understand your business's cost per conversion, conversion volume, and ROI. Following the current market scenario, ads work best to draw relevant traffic to your website, generate more sales, and grow your business.
However, selling products via Google ads is easier said than done because you should know how to set up campaigns and run ads correctly.
In such cases, you should opt for Google ads specialists or an expert digital marketing agency to do the job for you. They will create your Google shopping ads account and link it to your health supplement store targeting your business landing page, which increases the conversion rate and improves sales.
6. Increase Brand Awareness with Social Media Paid Ads
While Google paid ads help your business with increased sales, Facebook and Instagram ads work greatly for brand awareness.
Moreover, Facebook ads are also cheaper when compared to Google paid ads, and you pay 60-70% less.
Just like Google ads, you might need a specialist to assist you create an account with Facebook ads manager to run ads on Facebook as well as Instagram.
A reliable marketing agency with knowledge of setting campaigns and running ads will certainly help you:
Identify your target market
Target the right audience accurately
Target the right location
Target the right products
Define the interests of the potential audience
Set effective marketing campaigns that produce positive results
7. Build a Community of Loyal Customers with Email Marketing
Growing your customer base is superb for your supplement store, but with that, you have to focus on building an online community too.
For a start – you can add various body composition scales/analyzers on your website or offline store to let people try them and engage with your business.
Moreover, provide information to the customers related to supplements and overall health via email marketing.
Email marketing opens doors to grow your supplement store while improving business visibility organically. Let a specialized email marketing agency set up campaigns for the newsletter, daily & weekly emails, and customer-engaging content.
Once you have built a strong customer base where new customers are added every month and old ones stay connected by being your loyal customers, nothing can stop your business from standing out among the rest.
Having a professional team by your side to design, develop, promote, and maintain your supplement store business would certainly help. It's not easy to accomplish the desired outcomes following any DIY process.
Discover
How Our Agency Can Generate More Traffic & Sales For You!
SEO: Maximize traffic with top-notch SEO Services. Watch real results!​
PPC:

Ignite instant lead generation with my team of PPC experts.

Content Marketing:

Unleash my team of storytellers who craft share-worthy content, attract traffic, and pull in valuable links.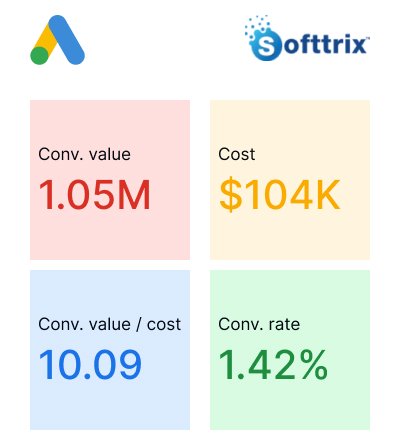 There you have it! These are the top proven marketing strategies to help your supplement store generate maximum traffic, make the most sales, and earn considerable profits.
Now that you know about the organic and paid methods of marketing your nutritional supplement store, let the professional marketing and advertising team at Softtrix bring you the best possible results. We have a proven track record of successful profits for supplement store clients that can benefit your business too.
So, what are you waiting for? Connect with the professionals at Softtrix right away!