The growing cities of Mohali and Chandigarh have developed into incubators for Top White Label Pay Per Click Agencies, designing campaigns that not only reach the masses but also resonate with them. They are nestled within the dynamic fusion of technology and creativity in Mohali and Chandigarh. Join us as we set out on a quest to reveal the unsung heroes hiding behind the screens—the masterminds behind PPC strategy who quickly master the art of converting pixels into cash.
By working with Softtrix, you can get access to a group of committed PPC specialists who work in unison with your agency and serve as an extension of your brand. For your clients' campaigns to work as the best web marketing in Mohali, they bring years of industry experience and an up-to-date understanding of the most recent PPC trends, techniques, and best practices. Consider Softtrix as the best option if you have a lot of marketing tasks on your plate and require skilled PPC specialists to provide your clients with truly outstanding results.
For the purpose of developing a customized PPC campaign, they thoroughly analyze their brand, industry, competitors, demographics, and keywords. Furthermore, to provide a positive customer experience, they also investigate ad extension opportunities. They do this by increasing click-through rates using call buttons, location information, and internal connections. You can indeed anticipate extraordinary outcomes from Softtrix that surpass your expectations. The digital channels that will produce the optimum return on investment (ROI) for your client's business are carefully selected by their PPC expert.
Further key benefits of choosing Softtrix as your ideal stop for white-label Pay per click services are –
NDA compliance
Higher revenue generation
Access to multiple advertising channels
Complete invisible partner
Faster and reliable PPC results
Higher click-through rate campaigns
| | |
| --- | --- |
| Company name | Softtrix |
| Established in | 2009 |
| Services | Display ads, Google Shopping ads, search ads, video ads, Google local search ads, remarketing ads, social media ads |
| Clients | OCCO London, Your Wright Hand Man, Hoverboard Pro |
| Contact | |
| Email | |
| Website | |
Discover
How Our Agency Can Generate More Traffic & Sales For You!
SEO: Maximize traffic with top-notch SEO Services. Watch real results!​
PPC:

Ignite instant lead generation with my team of PPC experts.

Content Marketing:

Unleash my team of storytellers who craft share-worthy content, attract traffic, and pull in valuable links.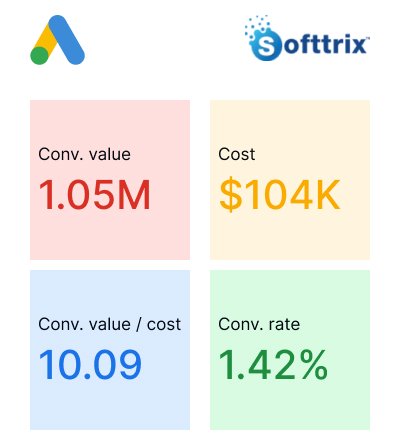 This is one of the best Pay Per Click Agencies in Mohali that has a team of marketing specialists who create strategies that complement your company's goals. They develop concepts that move your customers to take action and lead to long-term success for your company. Furthermore, they can assist you in reaching fast to your chosen audience and deeply penetrating the market with their vast White Label Pay Per Click services. By way of weekly and monthly reports, their teams consistently and thoroughly report on their performance. When creating efficient marketing strategies, they take into account the attitudes, problems, and behaviors of your target audience.
| | |
| --- | --- |
| Company name | Rank the page |
| Established in | 2010 |
| Services | PPC Outsource, Google Places SEO, Social Media Outsource, SEO, PPC, and Online Marketing in Mohali |
| Clients | Wheelywheel, Interloops |
| Contact | 9888035703 |
| Email | rankthepage@gmail.com |
| Website | rankthepage.com |
PPCChamp is one of the Pay Per Click Agencies in Chandigarh that delivers a profit-rich environment to support your growth while keeping expenses low. They are distinct from the competition thanks to their cutting-edge approach to digital marketing. Additionally, they promise outcomes in the time frame promised or additional labor that is done for free till the results are achieved.
Company name

PPCChamp

Established in

2010

Services

 Internet marketing

Clients

Care4, Re'equil, Agelock

Contact

 099153 37448

 

Email

info@ppcchamp.com

Website

ppcchamp.com/
The staff at Webxeros is made up of highly qualified and skilled individuals who are capable of providing their clients with high-quality White Label Pay Per Click services in a variety of industries. You can rely on this, one of the best White Label Pay Per Click Agencies in Mohali to increase your PPC services with their 99% client satisfaction rate and 150+ delighted customers.
| | |
| --- | --- |
| Company name | Webxeros |
| Established in | 2016 |
| Services | Pay Per click, Website Development, Web Design |
| Clients | Solar revolution, Cornerstone |
| Contact | 9017559222 |
| Email | webxeross@gmail.com |
| Website | webxeros.com |
The team at Cluepoint Media is made up of imaginative thinkers that are committed to breaking down barriers and coming up with new ideas that will help their clients flourish in the competitive internet marketing in Mohali. Furthermore, this company which is among the best White Label Pay Per Click Agencies in Chandigarh works with Google as partners. They consider each client to be distinct and deserving of a personalized approach. In order to develop specialized strategies that would enable their clients to realize their full potential, they invest the time necessary to comprehend the company objectives and target market of their clients.
| | |
| --- | --- |
| Company name | Cluepoint Media |
| Established in | N/A |
| Services | Advertising campaigns |
| Clients | N/A |
| Contact | 076-176-801-80 |
| Email | info@cluepointmedia.com |
| Website | cluepointmedia.com |
The top-ranked certified PPC specialist in India, AdWords PPC Expert, guarantees consistent business growth and a high Return on Investment for your Pay-Per-Click marketing campaign. Their PPC advertising efforts are renowned for producing quick outcomes. Not only do they want to improve your traffic and sales, but they also want to ensure that your cost per customer acquisition and cost per conversion are as low as possible.
| | |
| --- | --- |
| Company name | Adwords PPC Expert |
| Established in | N/A |
| Services | PPC, White label Facebook ads, White label Instagram ads |
| Clients | Jumbopets, Auris, Orionz |
| Contact | +1-888-927-6567 |
| Email | sales@adwordsppcexpert.com |
| Website | adwordsppcexpert.com |
Safeway Digital is among the Top 10 White Label PPC agencies in Chandigarh generating huge volumes of targeted leads and income globally. They are devoted to serving the requirements of your business. They work hard to offer Driven PPC Management Solutions that are high performing.  Moreover, they have worked with clients from all over the world in a range of sectors, such as E-Commerce, Top Universities, Finance, Health, Legal, Real Estate, Tech, Travel, etc.
| | |
| --- | --- |
| Company name | Safeway Digital |
| Established in | 2017 |
| Services | Paid ads, SEO services, Social media |
| Clients | N/A |
| Contact | 8076081769 |
| Email | info@safewaydigital.com |
| Website | safewaydigital.com |
8. iMark Infotech Pvt. Ltd.
The goal of iMark Infotech is to increase the value of your company through their creative and affordable solutions for designing mobile apps and websites. They have been working hard throughout the years, completing thousands of projects for their clients across a range of industries.
Their strategists and developers are licensed professionals with the goal of creating exceptional yet usable solutions. Additionally, they provide services that provide your brand greater credibility and a competitive edge in the internet market. They take care to follow your instructions and consistently go above and beyond your expectations.
| | |
| --- | --- |
| Company name | iMark Infotech Pvt. Ltd. |
| Established in | 2011 |
| Services | Search Engine Optimization, Conversion Rate Optimization, Mobile App Development, pay per click |
| Clients | Rush hour, Motorcycles R Us |
| Contact | 01724666470 |
| Email | info@imarkinfotech.com |
| Website | imarkinfotech.org |
9. WebHopers Infotech Private Limited
WebHopers has a group of senior developers, designers, and digital marketers based in India but offering their services globally. Their impeccable results, measurable ROI, professional approach to problems, and ability to provide custom solutions for any customer have helped them build their brand value. They frequently serve clients from abroad thanks to their extensive market presence in India.
They do continual efforts to obtain top ad placement and greater CTR while trying to save a large portion of the advertising money. By gaining the reputation of a reliable digital organization offering advertising and solutions of performance marketing in Mohali that are results-driven, they have solidified their position in digital marketing in Mohali.
| | |
| --- | --- |
| Company name | WebHopers Infotech Private Limited |
| Established in | 2016 |
| Services | SEO Services, PPC Services, Web Development |
| Clients |  N/A |
| Contact | 7696228822 |
| Email | info@webhopers.com |
| Website | webhopers.com |
In conclusion, Mohali and Chandigarh have seen a dramatic change in the world of Pay Per Click (PPC) advertising. With their impressive combination of innovation, knowledge, and client-centered strategies, these firms have successfully helped organizations reach new heights in the digital arena. Their capacity for adaptation and in-depth knowledge of the ever-changing digital marketing environment is demonstrated by their capacity to customize campaigns to specific corporate objectives, target audiences, and industries. These leading agencies will remain at the forefront of determining the direction of PPC advertising in the area, enabling companies to achieve outstanding success in the online sphere.
Frequently Asked Questions