Is your construction company losing out on potential leads and revenue? If yes then, Search Engine Optimization (SEO), a powerful digital marketing strategy, is your only way to appear at the top of the results. And let all those people searching for your business "know" that you exist "quite dominantly" in the market. But what is the price of gaining all those potential clients?
Well, the cost of SEO services for any business depends on a number of factors, that influence the final expenditure and the results you expect from the SEO agency you've hired or considering! 
So, keep reading to understand that what are these industry elements that shape the final cost of SEO services for your construction business.
What Determines The SEO Price For Your Construction Company?
Your Niche Market
Having a fair knowledge of the niche market your business belongs to, in this case, the construction industry allows extensive specialization and focus. The construction company SEO experts can easily target the specific keywords and phrases based on the search queries, that are more likely to result in conversions. Now, this type of specialized targeting requires a great amount of knowledge and expertise, which only comes through experience. Thus affecting the price you'll be charged to rank higher in your market.
Your Competition
Competition plays a crucial role when assessing the SEO cost of your business. When the competition is high, the cost of ranking your target keywords at the top becomes all the more higher. Because if you have a large number of competitors already ranking high, then overpowering all of them would require the much-needed efforts.
Your Website Optimization
When thinking of search engine optimization, small and simple websites are the best. Unlike large websites, they are not packed with architectural complexities and have a limited number of pages to optimize. It's important to note that SEO starts with first optimizing your business website, so that it reaches the maximum number of searchers through appropriate targeting. Thus boosting website traffic and ranking.
Content Circulation
Well, it is a known fact that today, the only thing that can help in better SEO, brand awareness, and client engagement is an excellent piece of connecting and compelling content. It can help your construction company reach your target audience at large, solve their queries and turn them into qualified leads. Therefore it is important to circulate content that is relevant and matters to the audience. This requires time, resources, and expertise, which again directly impacts the SEO cost.
Discover
How Our Agency Can Generate More Traffic & Sales For You!
SEO: Maximize traffic with top-notch SEO Services. Watch real results!​
PPC:

Ignite instant lead generation with my team of PPC experts.

Content Marketing:

Unleash my team of storytellers who craft share-worthy content, attract traffic, and pull in valuable links.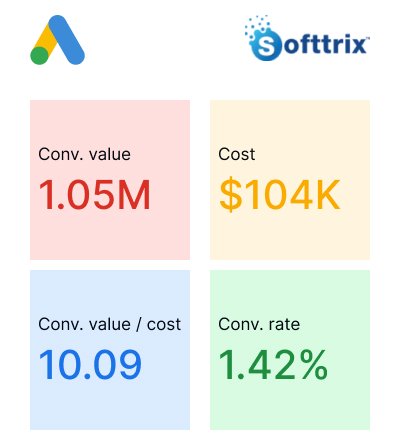 After understanding the aspects that influence the costing structure of search engine optimization, let's jump into the question, you all are here for!
What Is The SEO Price For Construction Companies?
There are a number of businesses at present that are spending approximately $2000 to $6000 per month for carrying out SEO activities for their businesses. But the fact is that with Softtrix, you can start SEO for your construction business at as low as $500 per month. This budget can be increased to any amount, for an average, let's say $2,000, depending on the varied above-mentioned factors and the results you expect.
P.S. Did you know, we are an industry-leading SEO agency with 18+ years of experience? We are known to offer transparent SEO pricing, so you know upfront what you'll pay and receive with our SEO services.
SEO Costs Broken Down By The Size Of Your Construction Business
| Business Size | SEO Pricing |
| --- | --- |
| Small business | $500-$1000 |
| Mid-sized business | $1000-$2000 |
| Enterprise business | $2000-$5000 |
What SEO Services For Construction Industry Include?
Comprehensive website and SEO audit
Keywords research and integration
Competitor analysis
Content creation and SEO optimization
On-page SEO: title tag, URL, meta description, etc optimization
Off-page SEO: building backlinks, forum submissions, social bookmarking, social media engagement, etc.
Technical SEO: page speed optimization, fix broken links, optimize core web vitals, ensure website mobile friendliness, etc.
Share reports and analysis of SEO performance
Re-evaluate and optimize ongoing SEO strategies
Top SEO Benefits For Construction Businesses That Make It Worth Paying
Higher Search Engine Ranking
One of the top benefits that SEO promises is that it boosts your website ranking in the search engine results for keywords and top user queries related to your construction company. Now, this is highly important if you want to run a profitable business, as pages that rank at the top five spots in the search results receive the most clicks. These high-ranking websites appear to be more credible among your clients, signaling that even Google or Bing, trusts your business page.
So, if you are also wanting to boost your website ranking and overpower the competitors in the construction industry, then SEO is your best bet to make.
Increases Brand Awareness
In the digital age that we are living in, mostly any person interested in the construction business would make an online search for it. So with a large part of your target audience present on the internet, it becomes all the more critical to appear in the search results with a good SEO strategy.
When your website ranks higher in the search results, more people can find your construction company easily, understand what all do you offer, and contact you immediately. If these people are impressed with what you serve, they are most likely to recommend it, thus proving beneficial for your business.
Lead Generation, Cost Effectively
Search Engine Optimization or SEO ensures that all the traffic that you receive on your website is qualified. This means bringing in people that are genuinely interested in your business and are much more likely to become your clients. With search engine marketing, you can easily reach people who are searching for your construction company services online at the most affordable pricing. These online visitors who explore your website can be easily converted into your customers while filtering out the ones and saving up your money on those who are not interested in your business.
Outshine Your Competitors
So, when it comes to SEO, the biggest advantage you can have is the ability to outrank your competitors. With nearly every single person researching a purchase, you can easily expect your competitors to have already invested in SEO and other digital marketing services. This is why if you are thinking of skipping SEO, then you can expect a loss in qualified traffic, sales, and market share. Therefore, if you are thinking to outshine your competitors, then investing in SEO is a must.
We hope we were pretty much able to share a few relevant insights on the SEO price for your construction company. So now, gaining new contracts might not dig a hole in your pocket. Since SEO is a quite low-risk investment. All it promises is a huge brand name in the market and an impressive ROI!
So, what are you waiting for?
Is Your Business Website Not Visible On Google?
Get It Ranked On #1 Page With Us! 
Google #1 page ranking for targeted keywords
Rank #1 on your local maps
Increased brand engagement & sales
Get in touch with SEO experts for the construction industry at Softtrix and experience the change. Contact us today and speak to our SEO strategist for Free!
We are waiting to hear from you!