Search engine optimization (SEO) is a digital marketing strategy that helps in making plumbers' website stand out in the search engines. This means that you can dominate the competitive market by investing in SEO i.e. the more you invest, the more revenue you can generate.
Therefore, SEO is a cost-effective solution to get a high return on investment (ROI). It also helps in your business growth with its benefits.
Now, you must be wondering, how can SEO benefit you, and how much SEO costs for plumbers.
To find out, keep reading!
How Does SEO Benefit Plumbers?
1. Increases Online Visibility
SEO helps you to reach your targeted audience by ranking on the top of the SERPs. Thus, increasing brand awareness and traffic for your plumbing business. It also helps you to focus on the geo-specific searches which are very important, especially for small businesses. Thus, resulting in a better Click through rate (CTR)
2. Lead Generation For Long-Term Results
You can enjoy long-term results if you have a good SEO. A higher ranking in search results helps you to engage with your potential customers. This results in lead generation which increases the conversion rates for your plumbing business.
3. Boost Revenue By Surpassing Your Competitors
SEO gets you ahead of your competitors by focusing on the keywords research that are relevant to your plumbing business. This helps you to rank higher in the SERPs and generate more leads. Thus, it results in driving more revenue.
4. Improves Customer Experience
Through quality content and website optimization, SEO helps you improve the customer experience. This results in more customer queries for your plumbing business.
5. Builds Brand Credibility And Trust
SEO builds website authority and credibility for your plumbing website by providing services like on-page optimization, getting backlinks from reputable sites, etc. It builds trust within the customers which makes them come back again and again.
Discover
How Our Agency Can Generate More Traffic & Sales For You!
SEO: Maximize traffic with top-notch SEO Services. Watch real results!​
PPC:

Ignite instant lead generation with my team of PPC experts.

Content Marketing:

Unleash my team of storytellers who craft share-worthy content, attract traffic, and pull in valuable links.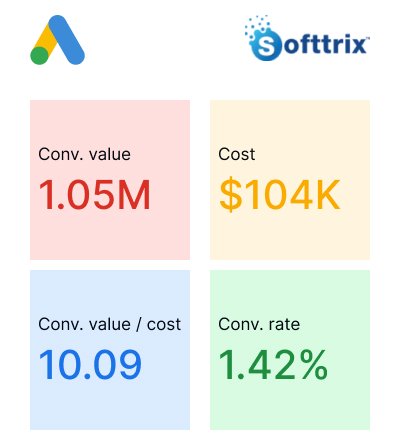 What Are The Factors Affecting SEO Cost?
1. Size Of The Website
The size of the website i.e. the number of pages that need to be optimized majorly impacts the SEO cost.
2. Current Ranking On Search Engines
The current ranking of your Plumbing business website will affect the cost as you will have to use long-tail keywords to rank higher.
3. Current Geographical Location
Your current geographical location will be another aspect. If you have your plumbing business in more than one location then it will cost more.
4. Expertise Required To Beat Your Competition
If your plumbing business has a lot of competition, more effort and expertise will be required to rank well in SERPs. The kind of skills and expertise you need for your business will also affect the SEO cost.
What Is The SEO Pricing For Plumbers?
SEO is opted for by many plumbers as it results in lead generation and boosts revenue for your plumbing business.
Did you know that at Softtrix, you start as low as $500 per month to test whether you are getting the results and accordingly, you can also increase the budget with time?
PS: Softtrix is an industry-leading SEO agency, having 18+ years of experience that prioritizes total transparency with its clients. So, get in touch with us to observe a positive change in your business.
What Are The SEO Pricing Models For Plumbers?
Hiring an SEO agency benefits plumbers with the level of expertise and skills, bringing in more traffic and revenue. At Softtrix, there are two pricing models for your plumbing business:
Hourly Pricing Model
Under the hourly pricing model, you can pay hourly for the services we provide. This lets you monitor the hourly progress which is profitable for your plumbing business, especially if you have a small business. Therefore, The SEO pricing ranges from around $10 to $20 per hour for your plumbing business.
Monthly Pricing Model
Under the monthly pricing model, you can pay monthly for the desired results. It allows you to shift from an hourly to a monthly model as it is more beneficial for plumbers. At Softtrix, we create strategies for your plumbing business's growth. Therefore, the average SEO monthly pricing is around $250-$750 per month and you may get charged for retainer pricing if you want to continue with our services.
| Business Size | SEO Hourly Cost | SEO Monthly Cost |
| --- | --- | --- |
| Small Business | $10-$20 | $250-$500 |
| Mid-Sized Business | $10-$20 | $250-$500 |
| Large business | $10-$20 | $250-$750 |
I bet these scary figures are making you question whether it is worth investing in it or not. Well, we are here to clear all your doubts. 
Is Paying For SEO Worth It?
Plumbing SEO is one of the most cost-effective strategies that increase return on investment (ROI). It provides your plumbing business with long-lasting results.
It targets the whole marketing funnel and engages with your targeted audience. It is worth paying for SEO if your business lacks the expertise and resources to drive more revenue.
What Services Does SEO Include?
SEO provides the following services for your plumbing business:
Appropriate SEO Strategy
GBP Promotion And Google Map Rankings
Optimize Your Google Profile
Relevant Keyword Research
Content Creation And Promotion
Page Speed Optimization
Building Internal Link
Building External Link
SEO Website Audit
Technical And Non-Technical SEO Optimization
Proper Competitor Analysis
Monthly Report Regarding Traffic And ROI
We hope the above-mentioned information was useful for your plumbing business. Since SEO is cost-effective and does not include significant risks, you can easily invest in it to increase lead generation and revenue.
Is Your Business Website Not Visible On Google?
Get It Ranked On #1 Page With Us! 
Google #1 page ranking for targeted keywords
Rank #1 on your local maps
Increased brand engagement & sales
So, what are you waiting for? Get in touch with Softtrix to discuss SEO strategies for your plumbing business for FREE!
Contact us today and let us help you in outshining your competitors!