Are you struggling to generate leads and sales for your pharmaceutical company? Are you tired of lagging behind the pharma giants in the market? If yes, then search engine optimization (SEO) is for you. It is one of the effective digital marketing strategies to generate qualified traffic and high revenue for your medicinal company website. So, how much does it really cost to surpass the industry competitors and build a known name for your brand?
Well, investing in SEO helps you reach the targeted audience in a cost-effective way. Thus, helping you establish a dominant position in the market while enjoying a high return on investment (ROI).
The SEO price for any pharmaceutical business majorly depends on a few important factors that help in shaping their journey to digital success. 

Keep reading to find out how much SEO services can cost for your pharma company!
Factors Affecting SEO Cost For Your Pharmaceutical Company
Current Ranking Of Your Website
The current ranking of your website will affect the cost. For instance, the cost will vary if your pharma business does not have domain authority or has a very low ranking.
Level Of Competition And Expertise
The level of competition in your medicinal niche will determine the price. If the competition is high then you need the required expertise to excel in the market. Thus, the level of expertise and skills required will also affect the price of your pharma company.
The size of your pharmaceutical website i.e. the total pages that need to be optimized for your company will have a significant impact on the final pricing structure.
Geographical Location Of Your Company
Your business's geographical location and the number of local medicinal companies that are competing with you will also affect the SEO prices.
The medicinal keywords are used for higher ranking in search engine result pages (SERPs). Thus, the time and effort required to search for such keywords will also influence the cost.
Is Your Business Website Not Visible On Google?
Get It Ranked On #1 Page With Us! 
Google #1 page ranking for targeted keywords
Rank #1 on your local maps
Increased brand engagement & sales
How Much Does SEO Cost For Your Pharmaceutical Company?
SEO is a great way of bringing organic traffic to your website. This helps you in generating leads and revenue. Therefore, investing in SEO is a very smart choice for your pharma business so that you can enjoy long-term profit-oriented results.
Trusting one of the leading SEO agencies like Softtrix can be very beneficial for you as we have 18+ years of experience where we prioritize complete transparency with our clients. The average SEO cost at Softtrix starts at $500 per month and can go up to as much as $5000, depending on the results you wish to achieve.
Contact our professional experts for a FREE consultation to enhance your success rate. 
Search Engine Optimization helps your pharma website to organically rank high in search engines. By investing in it, you can enjoy long-lasting results and generate a good number of quality leads than your competitors. At Softtrix, the following SEO pricing structures can help you increase conversion rates:
Under this, you only have to pay hourly for the tasks we perform for you. This model is very useful as you can easily monitor and manage your progress. So, the hourly SEO cost ranges between $50- $750.
Under the monthly pricing model, you pay an amount monthly based on the agreed-upon duration and deliverables. The monthly SEO pricing at Softtrix ranges between $500-$7500. Therefore, this model is client-friendly as you can save 24% on the total cost. 
After knowing the different SEO pricing models, the main question arises, Which is the best pricing model for your pharmaceutical company? Well, there is no correct answer for it as it mainly depends on the size of your company and the kind of SEO results you need. 
SEO Pricing Model
Size Of The Company
Required SEO Results

Hourly Pricing Model

Small companies

Need more

traffic and visibility

Monthly Pricing Mode

Small, mid-sized, large companies

Looking for services to

increase visibility, revenue, and ROI
Is It Worth Investing In SEO?
SEO, when combined with  PPC, drives instant, continuous, and measurable results for a long period of time. It works 24/7 to drive more traffic and generate leads for your pharma company.
Further, it targets the whole marketing funnel which is an added advantage for your company as it helps you to reach a wider audience. Thus, converting them into your customers.
Therefore, investing in search engine optimization can be extremely beneficial for you especially if your company lacks the required expertise and time. 
So, listed below are the top benefits of SEO for your medicinal business:
Rank Higher On Search Engines
A good SEO increases your website's visibility by ranking at the top of the SERPs. This leads to an increase in brand awareness which brings quality traffic to your pharma website.
Cost-Effective Solution To Boost Revenue
SEO is an economical way to promote your medical supplies i.e. the relevant keyword research will help you in targeting your specific audience. This will lead to high conversion rates and boost revenue for your medicinal company.
Dominate The Competitive Market
By investing in search engine optimization, you can easily outrank your competitors in SERPs. Therefore, you can hold a dominant position in the competitive market by ensuring the best user experience which will result in more customer queries for your pharmaceutical company. 
Improves Engagement With Customers
The relevant content close to the searcher's intent will attract and engage with your potential customers. This results in lead generation and high conversion rates.
Improves Brand Credibility And Trust
Acquiring a high rank in search results will mean that your website and the content are of high quality and can be trusted. Thus, increasing the credibility and authority of your Pharma company.
Discover
How Our Agency Can Generate More Traffic & Sales For You!
SEO: Maximize traffic with top-notch SEO Services. Watch real results!​
PPC:

Ignite instant lead generation with my team of PPC experts.

Content Marketing:

Unleash my team of storytellers who craft share-worthy content, attract traffic, and pull in valuable links.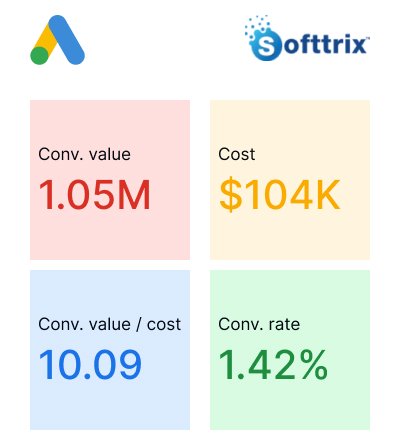 We hope the above-mentioned information regarding SEO cost was useful for your Pharmaceutical company. SEO is truly a low-risk investment and can provide you with a competitive advantage in the market. 
Now is the time to invest in SEO. Take the first step by hiring an excellent SEO agency like Softtrix that can help you overcome the challenges of decreased leads, client queries, and sales. Our professional team creates efficient strategies for you to enjoy a boost in traffic and a high return on investment.
So, What are you waiting for? Contact us now to experience the change.
We are waiting to hear from you!