A house without doors and windows would be all walls.  Windows and doors complete the home's look and are a central point of attraction.  Not just this, they also play an essential role in enhancing the house's security and increasing its visual appeal.  If we look at the statistics, it is known that doors and windows are a $216 billion industry, and the demand is believed to increase significantly.  Therefore, to make your business succeed, you need to invest in Internet marketing services.
Did you know that most customers looking for design, installation, repair, and maintenance of their doors and windows look for local contractors online?  The digitalization is increasing at a faster pace, and this has brought many changes in the lives of the customers.  Customers, these days, prefer going online to get answers to their questions.  This is why window and door companies must take their business online to keep pace with the increasing digitalization.
Some Eye-Opening Statistics
If you need more convincing, look at the eye-opening statistics that would make you realize the great importance of internet marketing for doors and windows companies.
90% of the customers look for local businesses online

92% of the users would not go beyond the first page results

81% of the users look at the customer's review before hiring any kind of local business

 87% of users among those customers would hire a company based on the reviews
Now, let's turn the tables and suppose your windows and doors business does not appear online when users search for local companies.  This directly means that you will be losing a significant amount of customers who are looking for windows and doors services.  The loss does not end here. Your business/brand will never receive the recognition it deserves, and you may lag behind the competition forever. Does this sound scary? It could become a nightmare if you don't make a timely effort.
What is Internet Marketing for Doors and Windows Companies?
Internet marketing for windows and door businesses involves leveraging online channels to help your business get a wider reach, targeted audience, and more customers. With a digital marketing strategy in place, it is likely for local firms to sustain the competition and grow in the highly digitalized world.  You can harness the power of search engine optimization, website development, content marketing, and social media marketing to reach your potential customers.
What are the Benefits of Internet Marketing for Local Businesses?
Internet marketing services will open your business online.  Mentioned below are some of the significant benefits of Internet marketing services for your doors and windows business.
Helps you reach more people

Let you engage with your existing and potential customers

Helps you build a brand that people can trust

Enables you to bring in more revenue

Let's you save more money

 Gives you more opportunities for growth
How to Strengthen the Online Presence of Your Windows and Door Company Online?
You can have the best windows and door company, but what's the point if nobody knows? That's where digital marketing comes in. At Softtrix, we have a team of highly experienced, skilled, and knowledgeable digital marketing experts who will tailor digital marketing strategies to meet the unique needs of your business and generate the leads you need to grow your business. We have in-depth knowledge of the windows and door industry, and we know how to create and execute strategies that resonate with the needs of business owners.  Our full-service internet marketing agency can help your business reach new heights.
Mentioned below are several ways in which you can generate leads for your windows and door company:-
Build a Website– A website forms the first step of your online lead generation program.  It lets you control how people perceive you, describe your products and services, and add personalized calls to actions and messages. Creating a website enables you to optimize it according to the latest SEO guidelines to appear high in the organic search engine results.
Google My Business– Getting your local business listed on Google My Business is the next step in building a solid foundation for your business in Google local searches and Google Maps.  Ensure you add all the information, such as your business website, address, contact details, and more, to optimize your business for local results.
Content Marketing– You must launch an effective marketing strategy to engage with your customers. You can consider creating different types of content, such as short blogs, how-to guides, maintenance planning, preventive maintenance programs, and reactive maintenance recommendations.  You can also circulate the content on different channels to ensure you reach maximum users.
Google Ads- The latest studies suggest that 94% of customers research products and services online before buying.  These statistics relate to the great importance of online marketing. Investing in paid Google ads is a sure-shot way of making your business reach potential customers, increase its brand visibility, and generate leads for your business.
Optimize Your Construction Website for Mobile– When looking for a specific product or service, people use what is handy the most, i.e., their mobile phones. Therefore, if your website is not optimized for mobile searches, it may not appear online.  Therefore, mobile-friendliness is another essential factor to consider to serve the traffic from mobile searches.
Discover
How Our Agency Can Generate More Traffic & Sales For You!
SEO: Maximize traffic with top-notch SEO Services. Watch real results!​
PPC:

Ignite instant lead generation with my team of PPC experts.

Content Marketing:

Unleash my team of storytellers who craft share-worthy content, attract traffic, and pull in valuable links.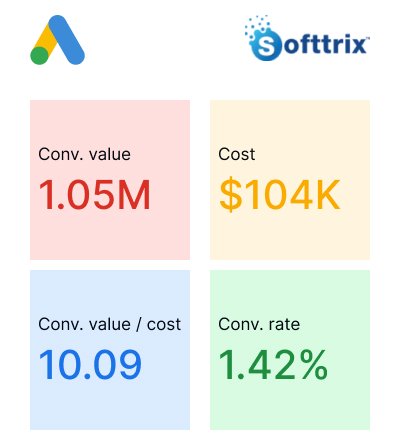 Cost of Internet Marketing for Windows and Doors Companies
Features 

Basic – $500

Standard – $800

Professional-

$1000 to $1200

SEO

Yes 

Yes 

Yes 

Keywords

10

20

50

Previous backlink Analysis 

Yes 

Yes 

Yes 

Social Media Marketing 

Yes 

Yes 

Yes 

Pay-per-click

Yes 

Yes 

Yes 

Website Analysis

Yes 

Yes 

Yes 

Google penalty check

Yes 

Yes 

Yes 

Competition Analysis

Yes 

Yes 

Yes 

On-page optimization

Yes 

Yes 

Yes 

Schema markup analysis

Yes 

Yes 

Yes 

Guest blogging

5

10

20

Social bookmarking

30

50

100

Website blog submission

2

5

10

PR writing & Submission

1

2

4

Company page creation

Yes 

Yes 

Yes 

Monthly Reports 

Yes 

Yes 

Yes 
Common Digital Marketing Packages for Windows and Door Companies
| | |
| --- | --- |
| Digital Marketing Service  | Package  |
| Search Engine Optimization  | $500-$2000 per month  |
| Content Writing and Content Marketing | $350-$500 per month |
| Email Marketing | $350-$500 per month |
| Social Media Marketing  | $300-$1200 per month |
| Pay-per-click Marketing | $500-$3000 per month  |
Disclaimer-  The prices and features mentioned above are for reference purposes only. Please feel free to contact us for a custom quote according to your business requirements.
What Are the Benefits of Digital Marketing for Windows and Door Companies?
Keeps your business Open 24*7- With the help of digital marketing services for your windows and Door Company, you can keep your business open for business. It does not matter whether you want to reach homeowners, home builders, or retired homeowners, you can easily target them with the help of a fully-functioning website.
Cost-effective- If we compare digital marketing to traditional marketing methods, we will find it is much more cost-effective.   You can easily target the most relevant audience and get higher investment returns.
Easily Measureable– Digital marketing efforts are easily measurable.  You can quickly get to know if your audience is clicking. Opening emails, sharing with other users, and making purchases. After learning what is not working for you, you can re-strategize your marketing efforts and avoid spending time and energy on it.
Personal messages– You can send private messages to your customers depending on their behavior, likes, interests, and preferences. This will help you tap the attention and welfare of the customers and turn them into customers.
Positive Reviews– Did you know 87% of users go through online reviews when looking for local services?  And 81% of those customers believe online reviews to make their purchase decisions.  Therefore, encourage your customers to leave positive reviews for your business to motivate others to indulge in your products or services.
Partnering with a reliable internet marketing agency for Windows and Doors company can help you bring relevant traffic, improve brand recognition, and generate leads for your business. Softtrix has been in the digital marketing business for over 2 decades, and we know what needs to be done to bring your local doors and windows business to the top.
Frequently Asked Questions about Internet Marketing Agency for Window and Door Companies