Running an online camping equipment or product store can be a rewarding and exciting venture. After all, it allows you to be a part of a growing market while pursuing your passion for nature. The Outdoor Gear Industry is booming as more people start to engage in outdoor activities to reconnect with nature and have a break from their stressful lives.
As per the business forecast, the need for outdoor camping equipment will likely reach record highs in the future due to factors like increasing development, changing lifestyles, and financial freedom.
So, by positioning yourself as a leading camping product provider, you can maximize this business and build a loyal clientele. 
According to a report by 'Statista', global retail e-commerce sales surpassed 5.7 trillion U.S. dollars in 2022. This impressive figure is anticipated to rise even further in the upcoming years.
The global camping equipment market was valued at USD 77.94 billion in 2022 and is expected to grow to USD 133.05 billion by 2030, with a projected CAGR of 6.9% from 2023 onwards, reported by Fortune Business Insights.
This implies that you have a greater opportunity to grow your online camping store than ever. However, in order to stay on top of the competition, you must implement the right Inbound marketing strategies that fall in line with your business objectives.
If you are in a hurry, here is a short video explaining, how you can increase sales for your camping products! But if you really want to have a deep understanding of the topic, we advise you to keep reading the article.
You need to be well aware of the current market conditions to ensure your business will increase in profits. From following future market forecasts and staying updated on emerging trends to getting insights about the customer experience and reaching the target audience, there's a lot you need to do to keep your online camping store competitive in the market.
For a camping store business aiming to navigate through minor setbacks or explore growth opportunities, it can be more challenging in practice than it sounds. However, there's no need to worry because you can pivot your store's focus towards online marketing channels.
We realize you may encounter numerous questions, such as: 
the significance of getting digital marketing, 
the most effective online marketing strategies for your camping products,
the associated costs for gaining an edge, and many more, 
Right?
Don't worry! This is why we are here to help solve all the complexities in your mind regarding how to boost sales for your camping store business! 
Keep reading with us!
Why Does Your Camping Products Store Need Digital Marketing?
The importance of having your business digitally advertised cannot be overstated. As more and more consumers have shifted towards online shopping, it is high time that your camping store business braces itself and uses a variety of digital marketing methods to reach a wider set of audience. All of your efforts may be for naught if you are unable to stay relevant in front of your target audience. The responsibility is on your shoulders to broadcast your camping products in the best way possible so that more and more people hit the "Buy Now" button.  
Some of the main reasons why your online camping store requires digital marketing are as follows:
Expanding your business base beyond geographical limitations.
Ensuring you are targeting the right customers who are most likely to buy your products.
Tracking outcomes of your online marketing campaigns to make better decisions for the future.
Foster a sense of loyalty and community among your customers by getting in front of them with social media or online ads.
Keep your business relevant and adjust it according to the current market trends.
Is Your Business Website Not Visible On Google?
Get It Ranked On #1 Page With Us! 
Google #1 page ranking for targeted keywords
Rank #1 on your local maps
Increased brand engagement & sales
What Are The Top Selling Camping Products?
A detailed list of top-selling camping products should include the following: 
Skateboards

Tents

Sleeping Bags

Portable Camping Stoves

Camping Chairs

Coolers and Ice Chests

Camping Lanterns

Outdoor Cookware Sets

Backpacks and Daypacks

Camping Hammocks

Camping Water Filters and Purifiers

Snowboards
What Are The Relevant Keywords To Target For Your Camping Products?
The digital marketing campaigns you run to stay ahead of your competitors significantly depend on your targeted keywords. If your hired digital marketing agency has not selected the right keywords, you will not generate the desired website traffic from Google. Choosing the right keywords, thus, can help you surpass your competition effectively!
Were you aware that every month, more than 60,500 online searches in the U.S. are related to camping stores? This shows that using the right keywords can make a huge difference to your marketing campaigns.
Let's take a look at some of the most relevant keywords you can target for your camping products to appear at the top of the search results:
Camping gear

Outdoor equipment

Tent accessories

Sleeping bags for camping

Portable camping stoves

Outdoor cooking utensils

Camping backpacks
Camping lanterns and lighting

Waterproof camping gear

Hiking boots and footwear

Campfire cooking tools

Camping hammocks

Campsite essentials

Camping accessories for beginners
How Many Clicks Can You Expect From Google Search Ads For Camping Products?
| Keyword | Currency | Avg. monthly searches | Competition | Competition (indexed value) | Top of page bid (low range) | Top of page bid (high range) |
| --- | --- | --- | --- | --- | --- | --- |
| online outdoor equipment | USD | 880 | High | 97 | $0.62 | $3.10 |
| sleeping bags for camping | USD | 4400 | High | 100 | $0.28 | $1.34 |
| portable camping stoves | USD | 3600 | High | 100 | $0.24 | $1.69 |
| solo stove bonfire | USD | 40500 | High | 100 | $0.35 | $2.68 |
| sleeping bags | USD | 110000 | High | 84 | $0.32 | $1.34 |
| kids sleeping bag | USD | 22200 | High | 100 | $0.32 | $1.36 |
| portable gas stove | USD | 6600 | High | 100 | $'0.21 | $0.61 |
| camping backpacks | USD | 6600 | High | 100 | $0.28 | $1.51 |
The Click-Through Rate (CTR) for Google Ads typically ranges from 3% to 5%. Google captures 77% of search engine users, and as per Forbes, the initial five results garner 67.6% of total clicks.
However, the clicks you can expect from Google search ads for your camping products may vary depending on several factors such as your budget, quality keywords, etc.
Also, aspects such as the effectiveness of your ad campaigns and the choice of your keywords can determine how many clicks you can anticipate through the ads for your camping products. That's why continuous monitoring and optimization of your ads can be the best way to improve your click-through rate!
Why Are Google Shopping Campaigns The First Choice For Camping Products Today?
Even though you have different types of Google ad campaigns to run for marketing or promoting your camping products, Google shopping campaigns may be the best choice for your business. The level of visual impact and the ability these campaigns have to match the search results is simply incredible. 
Google shopping campaigns can help your business attract quality website traffic by showing them the details of your camping products upfront.
The average CPC (Cost-per Click) for Google Search ads for Travel and camping products, it is around $1.63, according to search advertising benchmarks 2023.
Here are more reasons why Google shopping campaigns might be a perfect fit for your camping products:
High Visual appeal with product images.
Direct display in search results.
Relevant to users' search queries.
High-quality traffic potential.
Competitive advantage and mobile optimization.
What's The Cost Of Remarketing Campaigns For Camping Products?
You can use Google ad remarketing or retargeting campaigns to target customers who visited your camping store but did not make a decision to buy. These types of campaigns can assist your camping store in re-engaging people who have shown a passing interest in your products.
 The cost of your remarketing campaigns, like the cost of other types of ad campaigns you run, may vary depending on a variety of factors. The cost of your remarketing campaigns may be determined by the competition, campaign, duration, audience size, and platform you use.
So, it's suggested that you should set a budget that matches your goals and then track the performance of your campaigns.
Without a doubt, the cost of Google Remarketing can have a significant impact on your ROI. While the level of investment has an impact on outcomes, it is important to note that costs vary. Pay-per-click ads in SERPs typically cost $2-3 per click, whereas remarketing ads are more cost-effective, ranging between $0.25 and $0.60 per click. 
Notably, these prices only apply to actual clicks, ensuring that you are charged only when users interact with retargeting ads.
Minimum Advertising Budget For Driving Booming Sales For Your Camping Products?
Be it any business, you should always be ready with two most important things – planning and budget! Because without these two main ingredients, you will end up getting in a mess and losing what you have.
Well, to be honest, marketing for online camping products stores can be done without burning a hole in your pocket. The minimum budget you will need to create successful Google shopping ad campaigns is around $1000.
You can start with as low as $1000 and increase the amount regularly as and when required to gain more conversions. The average conversion rate (CVR) for Google ads is around 7% as of 2023. So, with Softtrix, you can expect at least 400-500 visitors to your camping products store with a mere $1,000 Google ads investment.
How Much Is The Monthly PPC Account Management Fees For Camping Products?
Pay-per-click (PPC) management is an important division of digital marketing that businesses sometimes overlook. When it comes to expanding your business online and enjoying more sales, PPC account management should be considered before anything.
Wondering what's more important than running PPC advertisements?
It's managing your PPC account professionally! PPC allows your camping products business to feature the products you want for an influx of sales for. However, managing it requires a full team of PPC professionals that first help in launching the ads in the most appropriate manner and then analyze the collected data through them to optimize the campaigns further for optimum results.
At Softtrix, we always strive to partner with businesses like yours in their journey to the top. That's why we try to tell things with full transparency. The monthly budget for PPC account management starts from $500 with Softtrix. However, if it's your first Google Ads account, then $500 management charges will be waived off using a promotional discount code by Google, ending up being ZERO expense for the first month.
Why Does Your Business Need Continuous PPC Campaign Management?
Have you ever wondered why some brands consistently appear at the top of search results, perfectly aligned with their products? 
A well-managed PPC campaign not only helps drive higher-quality traffic to your camping store but also enhances brand visibility and sales potential, transforming it to be an essential tool for success.
Softtrix has established itself as a leading partner in optimizing PPC campaigns, facilitating clients to get their desired results and achieve success. A recent success story includes our collaboration with a camping store struggling with performing PPC campaigns.
Our approach began with a comprehensive audit of existing operations. Through this, we highlighted several areas suitable for improvement. We've strategically devised ways to scale campaigns, with a specific focus on leveraging Shopping campaigns to drive rapid conversions.

Addressing the challenge of a single Shopping campaign, we began reorganizing efforts, carefully categorizing campaigns based on different product categories. This segmentation streamlined the user experience and allowed for precise targeting.

We conducted a detailed analysis and researched the top-performing keywords to pinpoint high-impact terms. Our team then expertly optimized ad copies with these keywords, creating compelling stories that connect with the intended audience.

Recognizing the importance of maximizing visibility, we included Google Ads extensions, harnessing their ability to provide additional context and drive engagement.
As the campaigns progressed, we closely monitored conversion rates, ensuring that the strategies we implemented, translated into tangible results. This commitment to measurement and refinement has ensured the continued effectiveness of our approach.
What sets Softtrix apart is our ability to turn average campaigns into extraordinary. In the case of our camping store client, we increased click-through rates within the first month. This success story exemplifies our expertise in PPC Management – strategic campaign restructuring, effective keyword targeting, and vigilant performance monitoring.
What ROI Can You Expect From Digital Marketing Campaigns By Softtrix?
The PPC management team at Softtrix always lays emphasis on bringing substantial ROI by creating strategies that put your business in front of your target audience. Keeping in mind market trends, optimization techniques, campaign goals, and other factors, we make sure you get the highest ROI.
But in short, we believe that every $1 you spend on your campaigns can help you generate $10 in return. Needless to say ROI is a variable thing that usually fluctuates depending on the various factors mentioned above.
So, while starting a PPC campaign with $2500, you can gradually increase your budget after seeing the results we get. This way, you can track the effectiveness of the campaigns and make better decisions going forward.
Are You Struggling To Generate Sales?
Let Paid Advertising Turn Your Woes To Business Triumphs!
Attract targeted potential audience

High conversion rate

Boost in Return On Investment (ROI)
Best vs. Cheap – Which Digital Marketing Services Will Boost Your Camping Products Business?
Online marketing is the fuel that an online business needs to survive in the race of competition. But as is the case with most cases, you may also find yourself caught between the best and the cheapest marketing services. 
While both options may have distinct advantages and disadvantages, you need to determine which way to go – especially when you are unable to promote your camping products business. Is not that right? Let us make it a little easier for you by making an in-depth comparison between the two:
Investing in the best digital marketing services can help you reach a highly specialized audience of camping enthusiasts, increasing your chances of conversion. Furthermore, it can help you strategically highlight the quality and value of your products with in-depth data analysis.
On the other hand, cheap digital marketing may not be as effective, especially when it comes to audience targeting, content quality, and lack of data to optimize strategies for better results.
Why Do Most Ecommerce Businesses Fail?
Almost all businesses specializing in products do their best to stay ahead and achieve remarkable results. But not all of them could sustain and reach the top of the table. In fact, many of them try their level best but end up hitting rock bottom.
Did you know that in their first year, 22% of e-commerce stores fail? 
You must be wondering why this happens! Let us shed some light on this with the following points: 
Mismatched products are led by a failure to understand the customer's needs and preferences.

Having poorly designed websites and a lack of SEO which is why customers find it difficult to find and engage with.

Offering products that are similar to competitors decreases customer interest.

A lack of transparency in policies and security measures.

Overstocking or understocking products.

disrupts sales and customer satisfaction.

Using subpar targeting and campaigns that don't generate enough traffic. 

Neglecting to listen to and adapt to customer suggestions can stifle business growth.
Powerful Digital Marketing Strategies For Your Camping Products
Digital marketing continues to be the backbone of businesses reigning in the online realm, whether you're a startup or a well-established enterprise. Yet, the incorporation of the right digital marketing strategies can mean the difference between your expectations and accomplishments. The strategies you opt for and put into action can decide whether your camping products flourish or falter.
With that in mind, we'd like to offer you a glimpse of the most potent digital marketing services for your camping products:
Discover
How Our Agency Can Generate More Traffic & Sales For You!
SEO: Maximize traffic with top-notch SEO Services. Watch real results!​
PPC:

Ignite instant lead generation with my team of PPC experts.

Content Marketing:

Unleash my team of storytellers who craft share-worthy content, attract traffic, and pull in valuable links.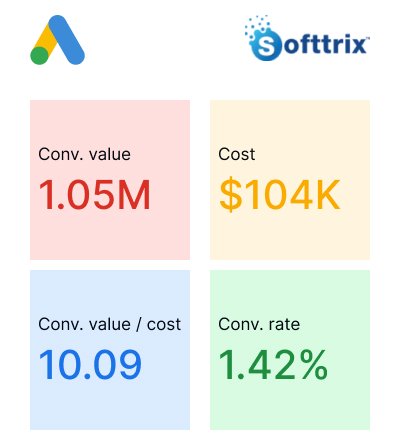 Whether you're selling camping products or other merchandise online, effective digital marketing can propel your business to the next level. While various online marketing strategies yield results, pay-per-click (PPC) services can truly set you apart.
Harnessing PPC with an expert team can propel your camping store's profits and elevate brand value.
So, why wait? Let Softtrix help you with the best-in-class digital marketing services needed to surpass your competition and transform your dream brand into reality!