An Overview of Health Club PPC Advertising
Health Club PPC Advertising?  Is it beneficial? The answer is, if done rightly, yes, it is!  PPC, also known as pay-per-click, is an effective way to attract potential customers for your health club.  
Running a health club or fitness center can be challenging if you do not have the right strategy. The health and fitness industry is worth $96.7 billion and is continuously growing. Therefore, you need to have proactive strategies in place to survive the cut-throat competition that the market projects you.
Why Invest in Health Club PPC Advertising?
Did you know that an average person sees between 280 and 310 per day? Don't trust? Everywhere you look, you will find an ad, ranging from billboards, television, radio,  printed ads in magazines and newspapers, and digital ads on search engines, social media, and more.
Advertisement campaigns have gained significant importance recently. These are powerful marketing strategies for all types of businesses, regardless of style and size. Ad campaigns can significantly help you increase brand awareness and profits.
As you know, ad campaigns are a set of advertisements revolving around a particular message and goal achievement. Online ad campaigns demand you to collect as much data and metrics about how users can interact with your ads. This information makes it easier to optimize your ads to get better results for lower costs.
Ad campaigns are usually created based on users' demographics, interests, hobbies, age, income level, job title, political party, etc. 
There are various types of online ad campaign methods:
Google Adwords
Facebook ad campaigns
Instagram ad campaigns
Twitter ad campaigns
No matter your choice, these ad campaigns make it possible to carve out and target specific audiences. Also, ad campaigns like Google Adwords can reward you with better rankings and lower costs for creating highly relevant ads. 
How Fitness Ads Can Fill Your Empty Health Club?
The fitness industry is worth nearly 30 billion dollars in the United States alone.  If we go by the old statistics collected in 2020, there were approximately 41,370 health and fitness clubs, employing more than 70,000 people. In terms of revenue, the industry is growing at a rapid rate of 8.7% per year.  Hence, making it even more important to amp up your marketing game to grasp the attention of your potential customers.
An effectively executed fitness ad can help you gain new customers for your health club.  If you are just starting your new business, you can easily get lost in a world where more than 40,000 health clubs exist. This is where health club PPC advertising can help you stand out.  This is not where it starts and ends.  You need to create an ad that resonates with the market trends, captures the customers' interest, and stands out from the competition.
How to Create Ads that Lead to Sign-Ups?
PPC advertising for health clubs could be one of the most effective strategies to attract new customers.   With the help of PPC ads, you can optimize your ads how you want them to appear to your customers. You get an ample number of optimization options, such as defining a target audience, using specific keywords, creating compelling ad copies, using retargeting and more.
One thing worth noting is that PPC advertising is not a 'one size fits all' approach.  The success of your PPC campaign greatly depends on several factors, such as your target audience, the behaviour, liking and interests of your customers, the existing competition in your area and much more. Therefore, it is imperative to monitor the performance of your PPC ad campaign regularly so that you can make adjustments as needed to improve the effectiveness of your campaign.
The below-mentioned tips can surely help you optimize your PPC campaigns for maximum results.
Know who you are targeting- A clear picture of your target audience would greatly help you.  This involves everything such as the interests, likes and behaviour of your customers, the area, the competition in the area, etc.  You can also make the targeting process easier by defining age, gender, location, interests and behaviour of the customers within a specific area where you want to reach people with the help of your ads.
Create a compelling ad copy– The ad you create for your campaign should carry a clear business message and be adequate to capture the attention of your targeted customers.  The use of strong CTA's encourage people to take action.  You can also emphasise your unique selling points to differentiate yourself from competitors.  Creating an ad copy that resonates with the goals of your business is the trick here. This is because the average CTR for Google ads in the fitness industry is 3.32%.  If we break down this information, we know that for every 100 people who see your advertisement, only 3 will click on it.
Create Converting Landing Pages- You need to create high-converting landing pages that are visually good to look at, easy to navigate and carry a clear message for your health club business.  You can also add various elements such as text, images and videos to make it more appealing.
Retargeting helps- It has been rightly said that 'Out of Sight, Out of Mind. Retargeting ads can help you stay in sight and in the minds of your 'potential customers' who might have visited you but have not taken action yet.  The CTR of a retargeting ad is 10 times higher than that of a display ad. Therefore, the chances of customers converting through a retargeting ad are higher.
Along with PPC advertising, health club owners should also consider investing in other marketing strategies, such as social media and content marketing to drive leads and grow their business. All these marketing strategies are powerful enough to help health clubs and gym owners fill that empty gym.
Are You Struggling To Generate Sales?
Let Paid Advertising Turn Your Woes To Business Triumphs!
Attract targeted potential audience

High conversion rate

Boost in Return On Investment (ROI)
At Softtrix, we feel very honoured and proud at the same time to provide our clients with excellent results.  This is one example where we ran Google ads for our client who had a supplement store.  This client had a troubled background with agencies and freelancers he had already worked with.  At last, he trusted the job with us because of our experience with Google merchant centre and Google policies.
The client had his Google merchant account suspended, and the challenge was to get it reviewed and back to functioning correctly. We started the process by checking if the Google Merchant was set up by abiding all the policies listed by Google. Upon carefully reviewing the details, we found out that the merchant centre was suspended due to some inactive payment methods that were listed on all the pages of the website. There was a discrepancy because when the purchaser landed on the payment gateway, some of the ways listed on the webpage were inactive or out of service.  We brought this concern to the immediate attention of the client, and he fixed the issue. Thankfully, their Google Merchant Centre was reactivated.
After reactivating the Google Merchant, we set up Google shopping and search campaigns using the best PPC practices. We tested which ads were performing better, and consequently, we could see sales happening after making minor tweaks in the ads.  Within a few weeks, we generated around $30,000 of monthly sales.
This does not end here. Although the client was getting excellent sales, for us, the challenge was to lower the CPC and maximize the profits. To do this, we modified the Google Shopping feed to reduce the CPC and increase sales.  This continued, and by the end of the year, the client was able to generate a business of $525K.
We feel delighted and proud when we can exceed the clients' expectations with our strategic approach.
Have a Look At Our YouTube videos Highlighting How we Helped Clients from the Health and Fitness Industry Achieve their Business Goals
Google Ads for Supplement Store
How Much Does Google Ads Cost For Gym Equipment?
Discover
How Our Agency Can Generate More Traffic & Sales For You!
SEO: Maximize traffic with top-notch SEO Services. Watch real results!​
PPC:

Ignite instant lead generation with my team of PPC experts.

Content Marketing:

Unleash my team of storytellers who craft share-worthy content, attract traffic, and pull in valuable links.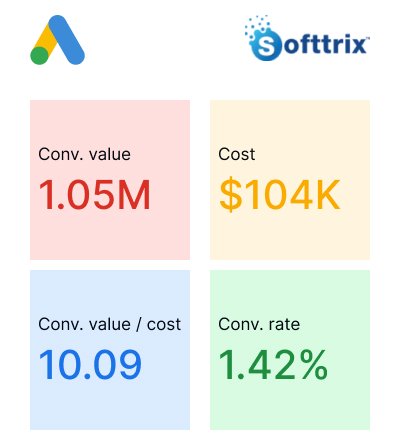 Additional Tips and Strategies That Might Help Your Health Club Business
Every industry has unique challenges, and the health industry is no different.  This highly competitive industry is worth over 96 billion dollars.  Before we advise you on specific tips and strategies, let's look at the essential statistics.
There are more than 41,000 health clubs in the United States
There are more than 340,000 personal trainers employed in those health clubs
More than 64.2 million people enjoy gym memberships
More than 69 million smartphone owners use different fitness applications
These eye-opening details can help you understand the competitive nature of the industry. Therefore, you must solidify your marketing plans to keep those leads coming to your health club.
Choose highly targeted search terms- Choosing highly targeted search terms can make a huge difference.  For example- using a broad keyword such as 'health club Dallas', might not offer the same results as narrowing it down to keywords like 'health club in south Dallas' would.  Make changes in your ad copies frequently to see what works best for your business.
Take Social Media Marketing Seriously This Time- If you have been on and off with your social media marketing strategy, this time, you need to be serious about it.  In today's highly competitive world, you don't need to be present on social media but actively engage with your customers to attract new and retain existing clients. 
In a survey, 73% of the marketers suggested that social media marketing immensely helped their brand. Therefore, you should post more content on social media to drive meaningful connections. Partnering with influencers with a solid fan following on social media can help you get close to your desired goals.
Email/Newsletter – Utilizing the power of lead magnets can help immensely.  This is a strategy many follow to get people's email addresses in exchange for a recipe, discount voucher and more.  To create a powerful lead magnet, you need to understand what resonates with your audience and what they value. Consequently, you can send them helpful content to boost customer engagement.
Video Marketing- Fitness professionals extensively access Youtube marketing to grow their business.  This could help you build a solid subscriber base. There are several different types of videos that you can consider posting on your YouTube channel. This may include-
Showcasing your gym facilities and clips of your gym members exercising or maybe using the equipment
Providing users valuable information on how to conduct home-based workouts, guiding them on how to choose the right supplement or maybe how to start strength training
You can also share interview videos with your followers where you interview leading professionals from the industry
Spread the word through customer reviews- What people say about your business or brand can significantly impact your online reputation. Therefore, if you have a happy customer base, you can request them to leave reviews about your business. Customers are more likely to convert when they see other people talking well about your business.
Not just this, if we go by the statistics, 87% of the customers read online reviews, and 94% of people are more likely to use a business if they find positive online reviews.   Therefore, ask your customers politely to leave a review, and if they are willing to share video testimonials, that would be like a cherry on the top.
Offer Treats to Your Members– When we say this, we mean you can give your members exclusive perks in the form of:-
Additional supplement guides
Additional tutorials on exercises
Workout
Meal plans according to their needs
With this strategy, you can hit two goals with the same arrow- emerge as a niche expert and motivate people to join a thriving community. When you build this community, you inspire people, support each other, share their stories, and get going with their fitness goals.
Influencer marketing is a big hit these days– Influencers are those people who influence their followers in a certain way, i.e to try different or even buy other clothing brands, supplements, workouts and more.  But the trick here is not to choose any influencer for your brand.  The number of followers that an influencer has should not be the ultimate deciding factor. But you should always pick an influencer that shares the same fitness goals as you. You can start small by reaching out to micro-influencers first.
All these tactics can help you increase subscribers and grow your customer base.
Sofftrix is a leading name in the field of health club PPC advertising. If you are struggling to get clients for your gym, supplement store or yoga studio, feel free to contact us. You can share your website with us, and we will conduct an in-depth analysis of your website and share our suggestions, insights and marketing plan. We would be happy to walk with you on your journey to success.
Are You Struggling To Generate Sales?
Let Paid Advertising Turn Your Woes To Business Triumphs!
Attract targeted potential audience

High conversion rate

Boost in Return On Investment (ROI)
Frequently Asked Questions About Health Club PPC Advertising