Do you run an agency in Australia and are struggling to bring results for your clients? It's true that without proper knowledge, experience, and skills, getting your client's website to rank higher on search engines could be difficult. That's where the need for SEO resellers in Australia comes into play.  With the help of SEO reseller services in Australia, you can shine in your client's eye while we do all the heavy lifting.  It allows you to scale your business and earn easy passive income.
If you need more convincing, mentioned below are several benefits of seeking SEO reseller services in Australia.
You get to work with an experienced team- That's right! You will work with a highly trained, knowledgeable, and skilled team of SEO professionals who will deliver excellent client results. The SEO experts will start the process by studying your website in detail, researching the target audience, and providing high-value traffic for your client's website.
Customized SEO Services– The white-label SEO resellers you will work with do not offer a one-size-fits-all approach.  You will be provided customized services best suited to your client's needs. The experts will go above and beyond to provide your clients with exceptional work.
Detailed Weekly/Monthly Reports– You will be offered detailed weekly and monthly reports based on your client's requirements.  In some cases, you may also be given a dedicated account manager who will work closely with you and update you about the project's status.  The dedicated accounts manager will also be available to answer any queries that you have.
Generate Passive Income- Partnering with an SEO reseller in Australia allows you to expand your business and generate passive income. These services are the key to your online success. That's why more and more companies are turning to SEO to help them dominate their industry/market.
How to Stand Out From the Australian Competition?
We all know that Australia is growing faster, and with growth comes more significant opportunities, and with more options, there comes greater competition. Therefore, you must go the extra mile to withstand the competition and make your business stand out. That's where SEO can help. SEO uses online strategies and processes to make your business website rank higher on search engines.
SEO is a long-term Strategy– SEO is a long-term strategy that can help businesses based in Australia to get on the top and stay there.  The reason why most companies opt for SEO is because of its remaining powers. It offers a fantastic boost to your website's ranking and performance over time.
SEO Helps you Rank Organically- Within a few weeks of applying SEO strategies for your business, you will notice your website ranking higher on the search engines for the search terms your users use to find you online. Over time, you will see your business appearing in the top search results without paying for pay-per-click services.
SEO offers you Massive Traffic Back To Your Website-  By working with SEO resellers in Australia, you can rank your client's website higher on the search results, offering you massive traffic and a flow of leads. SEO services are highly beneficial in growing your business and helping you stand against the fierce competition online.
Is Your Business Website Not Visible On Google?
Get It Ranked On #1 Page With Us! 
Google #1 page ranking for targeted keywords
Rank #1 on your local maps
Increased brand engagement & sales
How Do SEO Reseller Agencies in Australia Work?
The studies suggest that more than 63,000 happen every second.  This implies that there are a lot of potential customers who are actively searching for you.  But the strange thing is most of these potential users only look up first-page results. Hence, making it extremely important to appear in the first page results. An SEO reseller agency in Australia can help you get your client's business on the top of search results. They have years of experience and skills in turning those visitors into meaningful conversions.
The experts will start the SEO process by understanding your business in detail knowing the nature of your customers and the competition in the market. They will research the list of keywords to target based on their research.

The second step is to perform on-page optimization of your website. It involves checking all the on-site and off-site elements for performance. Everything you put on your website should be easy for the bots to understand and crawl.  Creating SEO-friendly content is the first step to meeting your conversion goals.

Several factors can influence the ranking of your website, and technical SEO is one of them. Several factors must be considered to make your website rank in organic search results. Some of these factors are:-
o   Webpage Speed
o   Broken Pages
o   Broken Links
o   Sitemap
o   Website Responsiveness
o   Structured data
o   Robots.txt
The elements of Off-page SEO would also be paid attention to make your website rank high in Google search results. Off-page SEO increases website trust and makes your website look credible. 
How to Get Started With SEO Reseller Services in Australia?
Getting started with SEO reseller services in Australia is extremely easy. All you need to find is a reliable and dedicated SEO reseller service provider. Rest, the reseller agency will do all the work, allowing you to reap the benefits. The process can be broken down into three simple steps, which are explained below:-
Schedule a Call- The first step is to schedule a call with the service provider.  You will discuss your client's requirements, their specifications, and the results they are looking for. Based on your input, the SEO reseller agency in Australia will prepare a plan to meet your needs.
Get a Customized Plan– SEO resellers in Australia will prepare a customized plan based on your inputs. They will conduct an in-depth analysis of your client's website and design their report and work plan. After your approval, the work will begin.
Enjoy the Results- After you have handed over the work details to the SEO reseller in Australia, all you just need to do is, sit back and relax. The resellers will be responsible for getting the work done and offering excellent results for your clients.
Top 5 SEO Resellers in Australia
Softtrix-

Softtrix tops the list of

top SEO resellers in Australia

.

 

We have cemented our place strong in the market by offering our clients top-notch SEO services backed by

outstanding leadership, positive testimonials, excellent client service and industry reputation.

We are a premier provider of results-driven digital marketing services to our clients.

Four Dots-

Four Dots has been in the business for more than 8 years, and they know all the tricks as well as bottlenecks of the industry.  They help companies to increase their visibility, boost conversions, and increase organic traffic.  They have worked with some of the well-renowned brands in the industry.

Ready Set Digital-

Ready Set Digital specializes in connecting customers to brands through high-quality digital marketing services.  They are a team of seasoned professionals who utilize the power of digital tools and software to deliver their clients excellent services.

E-Traffic-

E-traffic is another leading SEO Reseller company in Australia offering custom-based web development, web-design, SEO, ORM, and PPC services.

The experts at E-traffic help businesses achieve their goals by providing stellar services.

Due North

– Due North offers a complete range of SEO services to help businesses enhance online visibility, increase sales, and boost conversions. They have been in the industry for many years and know how to maximize the growth of online clients.
Listen to What Our Experts Have to Say!
How to Choose a White-Label SEO Reseller for Your Digital Agency Business
Discover
How Our Agency Can Generate More Traffic & Sales For You!
SEO: Maximize traffic with top-notch SEO Services. Watch real results!​
PPC:

Ignite instant lead generation with my team of PPC experts.

Content Marketing:

Unleash my team of storytellers who craft share-worthy content, attract traffic, and pull in valuable links.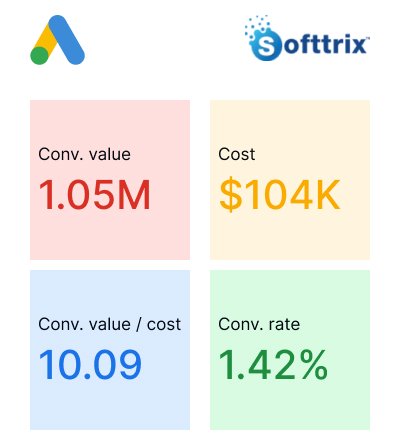 Frequently Asked Questions about SEO Resellers in Australia