Vital Statistics Related to SEO
Suchmaschinenoptimierung, or search engine optimisation, is in extreme popularity in Germany for good reasons. It is a process of making your websites rank higher on search engines. SEO can help you ensure that your website has a higher chance of ranking high on search engine results.
If you wish to grab the eyeballs of your customers online, then SEO is the answer for you! A recent study conducted in the year 2023 suggested that 75% of the people who search online would never go past the first page of Google. Therefore, it has become essential to make your business rank on the first page of Google to grab the interest and attention of potential customers.
Before we delve into deep details, let's look at some vital statistics related to Search Engine Optimization.
92.1% of users like to browse the Internet through their mobile phones
93% of the users begin their online journey on a search engine
75% of the people do not go beyond the first page results
49% of digital marketers agree that organic search has the best ROI
Organic traffic constitutes 53% of the website's traffic
Google constitutes 85.55% of the global search engine market
There are more than 200 Google's ranking factors
The SEO industry was worth over $50 billion in 2023
The leads generated by SEO have a 15% closing rate
The top results on Google get 31.2% clicks on an average
Importance of Search Engine Optimization in Deutschland
German local market is quite demanding, therefore, there are a couple of things that you need to pay attention to when conducting search engine optimisation in Deutschland. Mentioned below are certain things that can boost the process of SEO.
Know Who You Are Targeting
To better optimise your website and the content for the German market, you need to ask yourself some common W questions- who are you targeting, what are the preferences of Germans? Where do they look for the information?
Let's talk about the first question- who are you targeting? It is essential to note that Germans like to be very well-informed. Therefore, whatever content you generate for your business should provide clarity and transparency of information.  Be mindful of keeping the language simple yet descriptive. Treat your website as your business card and ensure that whatever is written provides users value and accuracy.
Coming to the next question- what are the preferences of Germans? What works for English users might not work for German users. The English may be minimalistic in terms of website designs, but being too minimalistic can pose problems in communicating your message with German users effectively. They like to be highly informed about everything, and minimal theory might need help communicating your message.
Last but not least- where do Germans like to search for information? Unsurprisingly, Google is the favourite spot for everyone to look for information they might be looking for, followed by Bing.  Therefore, you need to make your business easily searchable to people wherever they look for information.
Know their language- It is crucial to know their language because not everything can be translated. Although many Germans are well-versed in English, they prefer to have it in German. German is also the official language of five other central-European countries- Austria, Belgium, Luxembourg, Switzerland and Liechtenstein. It is advisable to optimise the content in Standard German because of the availability of many German dialects. German vocabulary is vibrant, and when you use online translation tools, it might be easily spotted by native speakers. When working on search engine optimisation in DE, one should possess rich knowledge of the German language.
In-depth Keyword Research in German
Keyword research is finding ideal words and phrases that German people use to look for a product or service online. This might be the challenging part because of the complex German vocabulary. Let's take an example here- the word 'swimming pool' can be translated into different ways such as:-
Pool, swimmingpool, Schwimmbecken , Schwimmbad and Schwimmpool.
In German, the same word can have different meanings. Therefore, you must research all the synonyms and search volumes to find the best fit for your business. If required, you can also take the help of a native speaker who can help you find the best search terms according to your needs. Another important thing worth noting here is the spelling of the words. In German, vowels are placed as little dots over certain words. Incorrect placement of those dots can change the meaning of the word entirely. Therefore, be careful while writing the spelling of the words.
Write high-quality descriptive Content
The key to gaining the attention of the Germans is to provide them with high-quality descriptive content. The content that you write should provide value and answer the questions that users might have. For example- If the user wants to know "which is the best dog food", then your content should answer the question and elaborately offer the insights they can use to decide.
The number one rule of creating great content is to use appropriate keywords. Using too many keywords in the content, Meta titles, or alt tags over and over again may kill the readability of the content and ultimately inflate your website's ranking. The practical tip is to keep your writing accurate as if writing to a natural person, not a bot.
Discover
How Our Agency Can Generate More Traffic & Sales For You!
SEO: Maximize traffic with top-notch SEO Services. Watch real results!​
PPC:

Ignite instant lead generation with my team of PPC experts.

Content Marketing:

Unleash my team of storytellers who craft share-worthy content, attract traffic, and pull in valuable links.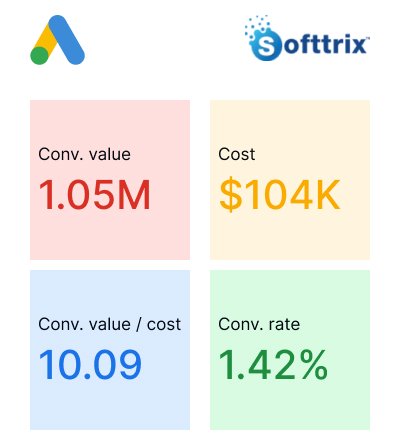 Use keywords in the URLs and Page Titles
This is often overlooked but is an essential aspect of search engine optimisation in Deutschland. For example- if a page talks about dog food, then the URL of that page must be optimised with the keyword related to dog food. You can research the keywords that best elaborate your products.
With that being said, you should pay attention to page titles, too, because they also inform the user what the page is about. Therefore, it should also be optimised with the correct set of keywords. The benefit of doing this is that it will inform the user about the page's contents, catch their attention and motivate them to visit the page
Focus on improving user experience
When a user visits your website, he/she should be provided with a fantastic user experience so that he/she can last longer on your website and leave by making a purchase. Not just this, but Google also offers more emphasis on websites that provide quality user experience across all devices and platforms. Therefore, work with your web designer to make the website's navigation easy, use cool colours that are pleasing to the eyes and make it easy for the users to find what they have been looking for. All these changes together can improve the users' experience on the website.
Major SEO Mistakes You Need to Avoid
SEO is no magic, and no magic tricks can rank you high on search engine results. It takes proven strategies, techniques and some time to make your website rank high on the search engines naturally. It is easy for small businesses to secure their place high on the search results. Unfortunately, they cannot do so because they tend to make various mistakes that make them pay through their nose. In this post, we will be shedding some light on the most common SEO mistakes small business owners make, which are easily avoidable. Let's have a look.
Optimising for Google and not for humans- Anything you do on your website must be for customers and not for Google. Over the years, Google has become smart and can easily find things or activities not meant for users. One way to rank higher on Google is to give your customers a fantastic user experience, as it will help you in the long run.
Using jargon over general keywords – There should be extensive research in choosing the correct keywords for your business. Remember, the purpose of keywords is to connect the users to your website. However, avoid choosing jargon over general keywords, assuming they are more related to your business. This jargon might be related to your business or explain your products or services well, but it may be unknown to a typical user. Therefore, using jargon can decrease your chances of being noticed by potential customers when they search for a product or service like yours.
Not optimising for mobile users- For most users, the mobile device is the only device they have. The majority of web interactions these days happen via mobile devices. The studies have also suggested that mobile sales have overtaken desktop sales in the last few years. Hence, you may lose most customers who access businesses through mobiles if you do not make your website mobile-friendly. By making your website responsive, you can make your business visible to mobile users.
Poor on-page optimisation – SEO optimisation is of two types – On page and Off page. Most businesses focus on the latter but need to perform the former. When you create a website, optimise each page on your website effectively with proper meta tags and meta descriptions, as they are the snippets of information people see when they search for your website online. If you do not optimise your website well, it may fail to grab the attention of the customers and search engines.
Not using social media- How often do you use social media to promote your products or services online? Do you have a solid strategy in place? You need to think seriously if the answer to all these questions is no. Social media is one of the practical and proven strategies that can enhance your business's reach. It is usually seen that most people get to know about a business or brand online through different social media platforms. If you do not use social media in favour of your business, you may be missing out on something huge. Therefore, have a solid and effective marketing strategy in place and make the best use of social media to enhance the awareness of your brand, interact with your customers and build a solid business online presence.
Those were several common mistakes that most of the small businesses make.  However,  these mistakes can be avoided easily if you consider the abovementioned points.  SEO does not produce overnight results.  It takes some time, genuine efforts and effective strategies to get the results you are hoping for. Small businesses that are low on budget can easily make their business rank high on Google by avoiding silly SEO mistakes that most businesses end up doing.  It is not rocket science but a logical approach you must follow to work wonders.
How Can the Right SEO Company in Deutschland Help You?
Performing SEO for your business in Deutschland is beneficial in several ways. Below are several benefits you will surely reap after completing SEO for your business.
You can outrank your competitors in the local search results. A reputed SEO company would apply proven strategies and techniques to rank your website higher on the search engines.
After performing SEO, you will see a massive increase in the online leads generated. Your business will become visible to the customers, enhancing your business's good reputation online.
You will be able to attract your customers in a better way. Posting content regularly will help you engage, inform and educate users.
The SEO-friendly website design and clean navigation approach will increase your website's conversion rate.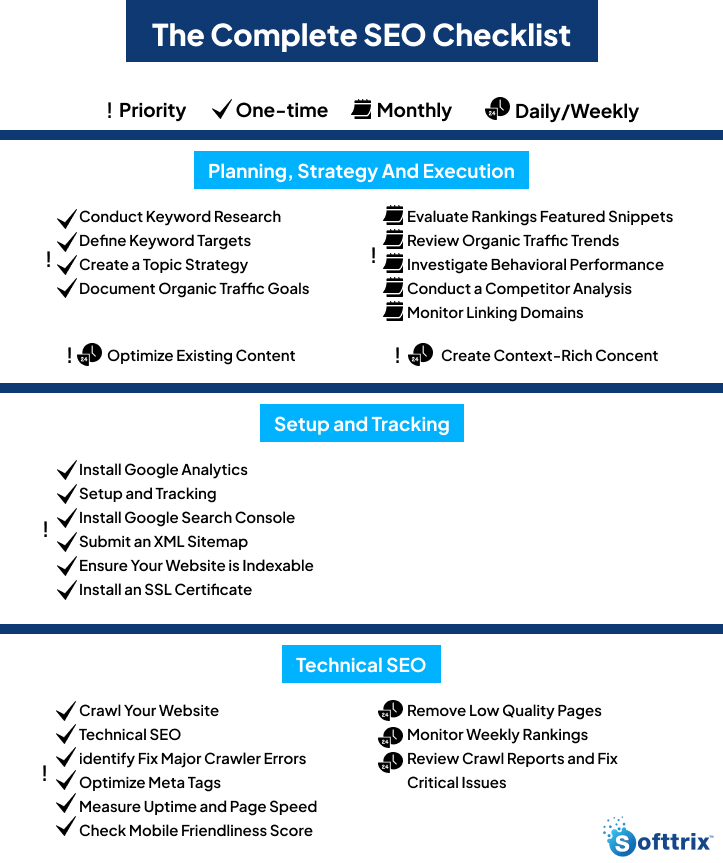 Search Engine Optimization Tasks That You Should Not Ignore
1. Keyword Research- To understand which keywords or phrases to target for your search engine optimisation tasks, you must conduct thorough keyword research. Researching a comprehensive list of keywords would help you discover which keywords are ranking and how you can tap the best opportunities related to your business.
Start the process by finding the keywords that closely align with the products and services offered by your business
You can keep all the data in a spreadsheet along with their search volumes for later reference
When you have a list of keywords handy, you can label which keywords are most important to your business. You can set the priority from "High", "Medium", or "Low".
Keyword research is not a one-time job, but you will need to conduct keyword research on an ongoing basis to keep up with the new trends and opportunities.
2. Define Keyword Targets- Applying the keywords with the highest search volumes is natural. But looking at the other side of the glass is like applying for a high-ranking position with zero experience. When you are in the early stage of the journey, you need to prove your authority so that search engines position you on the higher rankings. You can target less competitive keywords to stand a chance of building domain authority and driving organic traffic. Once you develop authority, you can gradually move to more competitive keywords.
3. Define Your Goals clearly- The next step is to define your goals regarding organic traffic. You need to be realistic about what goals you want to achieve and accordingly take action to reach them. You can chalk out what topics you want to cover, their keyword volume, and how much time you can start seeing your content ranking in the search engines.
4. Pay Attention to Technical SEO – Once you have selected the keywords for your website that need to be reflected on the website. You can start with optimising meta-tags with the keywords that you have chosen. Meta tags help search engines read and understand the contents and structure of the webpage. For easy readability, ensure your homepage, services page, and other important pages are optimised with keywords, including:-
Page title
Meta Description
H1, H2
Image Alt Text
URL
5. Mobile-Friendliness of the Website- Google prioritises mobile searches. Therefore, ensure that your website is suitable for mobile devices. You can take the help of Google's mobile-friendliness tool to ensure your website is mobile-friendly and there are no underlying issues with your website.
6. Identify and Fix Crawler Errors- We will run an audit to identify the crawler errors. It makes sense to fix those issues immediately because they may interfere with the rankings of your website. Our plan includes fixing those issues immediately.
7. Website Uptime and Page Speed- The availability of your website and its speed can impact the user experience to a great extent. You can use Google PageSpeed Insights to check the speed score and make changes accordingly for improvement.
8. Install SSL Certificate- By installing an SSL certificate, you can add a layer of security to your website. It works on the principles of encryption and takes your website from HTTP to HTTPS. It shows a lock icon in the address bar to ensure your website is secure.
9. XML Sitemap- You can create and submit an XML sitemap in Google Search Console. An XML sitemap makes it easy for search engines to crawl your website because it serves as a directory for your website.
10. Install Google Analytics and Search Console- Google Analytics lets you track organic traffic, and Google Search Console provides additional data such as clicks, Google search queries, and more.
How to Optimize Your Website in DE for Search Engine Optimization?
A successful website design enables visitors to find the information they seek quickly. The design must be so that visitors find the information structurally functioning, emotionally appealing and visually pleasing. Modern websites are designed to provide a simple, cleaner and better user experience.
Strong Color Pallete- There is no denying that colour schemes and usage play a critical role in modern web design. A strong yet limited colour pallete would help create cohesiveness. The use of too many colours can become visually distracting. Hence, modern website designs opt for only two or three colours in their design elements to make everything pop out.
White Spaces- Plenty of white spaces in the content also look attractive. White space refers to the term used for the amount of 'empty space' that acts as a buffer between the different elements of your page, such as the sidebar, margins, etc. White spaces provide a room to breathe, making your website less crowded.
Quality Content- A good website design cannot give you the desired results alone; it must be duly backed by equally engaging content to maximise the impact. Content and web design can only succeed in seclusion- they need to work together to pull off the outcome you are looking for.
Clean Code- Behind every website, there goes a great deal of coding in the backend, determining how your website will perform. A reputed web development agency knows how to code your website flawlessly, make it navigate effectively, load quickly and convert visitors into leads.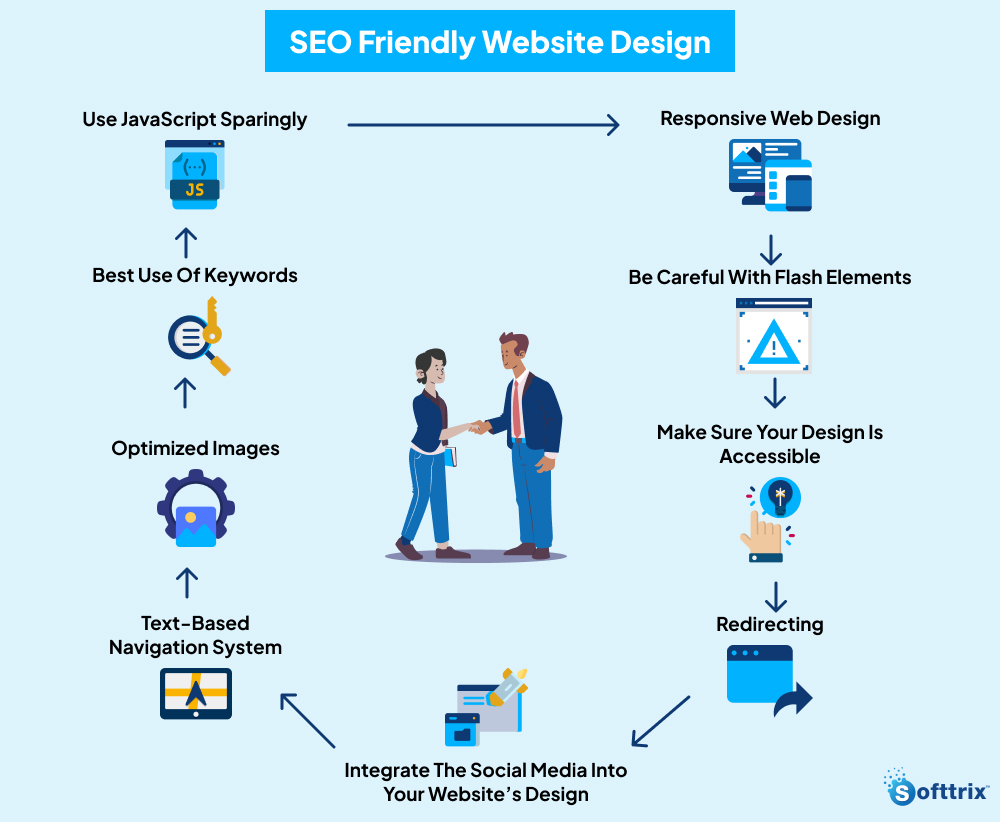 Typography- You can write the most compelling content, but it is only helpful if it is easy to read. Keep typography in mind to increase the readability of your content online. If you want to incorporate fancy typography, consider it using for your headings. Paying attention to the font size can also make a huge difference.
High-quality images- Quality images do more than add a nice element to your website. They make your site look good, encourage sharing on social media and help drive traffic to your website. Quality images work well with modern web designs and, when used correctly, can help you get the results you want.
Email Integration into the website- Integrating e-mail into the website brings to you an excellent opportunity to make your business reach your target audience. By integrating email into your website, you can increase your visibility, hence allowing customer engagement and conversion of leads.
Those were some of the essential elements of modern web design and development. If you want your website to work wonders, contact a reliable web design company that can pay attention to all these elements to create a compelling website for your business.
Are You Struggling To Generate Sales?
Let Paid Advertising Turn Your Woes To Business Triumphs!
Attract targeted potential audience

High conversion rate

Boost in Return On Investment (ROI)
Do you need more leads and more customers for your business? Are you looking for ways or strategies to maximise your online sales that will take you to the top of the search results? Well, if you want your website or business accessible to potential customers, it makes sense to work with a reliable SEO company in Deutschland that can take your business to the new heights. If you perform SEO, it will help you improve your website rankings in the search engine results, win over the customers' trust and bring huge profits to your business.
How can PPC Services Contribute to your Business Goals?
Along with SEO, performing PPC for your business in Deutschland can prove highly beneficial. PPC is widely used as a medium to promote a business in the online world. PPC, also known as Pay Per Click is the fastest way of running advertisements and getting instant results. Performing PPC for your roofing company can prove highly beneficial if you want to achieve the desired results for your business.
Below are some great benefits of seeking PPC services for your business.
PPC services can help you achieve measurable results. You can measure almost everything related to your PPC campaign, such as costs, profits, views, clicks, visits, etc.
By running a PPC campaign, you can reach the right audience. You can choose when and where you want to show your ads. There are several factors to consider while creating a PPC, such as keywords, location, website, date, time, etc.
PPC services can help you take advantage of the online business opportunities. Generating a PPC campaign is easy and creates instant results that can take your online business to the next level.
All these mantras can help you enhance the visibility and reach of your business in Deutschland.
Top Search Engine Optimization Companies in Deutschland
Softtrix- Softtrix is the leading search engine optimisation company in Deutschland. We use proven tactics and strategies to ensure you are garnering more customers, sales, and profits. We offer our clients innovative, award-winning strategies to ensure you can reach your goals more effectively. We offer a complete range of SEO, SMO, PPC, Social Media, Email Marketing and Content Marketing services to help businesses reach their potential. With Softtrix by your side, you can be confident that we will guide you through uncharted waters. We are passionate about supporting local businesses to reach their online marketing goals. Whether you require SEO services, PPC marketing or website designing, we would love to discuss your next project.
Indexsy- The experts at Indexsy can take your digital marketing game to the next level. With years of experience in the field, they specialise in offering a fine blend of traffic-boosting tactics with unconventional strategies so that you can be sure your online presence will soar. They are an advanced-level SEO solutions provider offering businesses unique solutions and valuable insights that can provide continued client growth.
360 Agency Berlin- The good thing about 360 Agency Berlin is it promotes sustainable and ethical brands across the globe. They have some of the best media and creative professionals who specialise in offering tailored solutions to clients. It is an integrated advertising agency that delivers campaigns across different advertising disciplines. With 360 Agency Berlin, you can be assured that you will get a perfect consistency between creativity, strategy, production and media planning.
Vserve Ebusiness Solutions- Vserve Ebusiness Solutions has more than six years of experience in search engine optimisation. They have increased revenues and increased efficiencies for clients from all around the world. They believe in effective communication and have an agile project management system. They work on flexible pricing models without language or time zone barriers.
Rock the Rankings- If you want to impact your business's growth, contact Rock the Rankings. They can skyrocket your website traffic and rankings. They offer a blend of SEO-focused content marketing to drive sales, signups, bookings and appointments. Rock the Rankings is an agency with a proven track record. With the strong backing of a multi-lingual team, they can quickly scale up your SEO campaigns.
Is Your Business Website Not Visible On Google?
Get It Ranked On #1 Page With Us! 
Google #1 page ranking for targeted keywords
Rank #1 on your local maps
Increased brand engagement & sales
Frequently Asked Questions about Search Engine Optimization in Deutschland