PPC, or Pay Per Click, is a marketing strategy where advertisers pay to appear in search engine results.  In this, the advertisers are charged each time when someone clicks on their advertisement. PPC can have a positive impact on the success of your business or brand. PPC is an effective and proven way of getting the desired results for your business.
It is Cost-effective – With the help of an effective PPC campaign, you can set your budget, ad placement and targeting. It provides good value for your money because you pay only when a person visits your website.  You can invest in PPC campaigns depending on your company's objectives and budget.
Generates Quick Traffic – If developing a target for your business is your goal, then PPC is the thing for you.   You can target your customers based on location, keywords, time, language, etc. Re-targeting ads could be beneficial in showing ads to people who have already visited your website.
It is easy to track results– If you are worried about how will you track the results, then we must tell you that monitoring the performance of your PPC ads is the easiest of all.  You can take the help of Google Analytics to see how your ads are performing. Consequently, if you notice something is not working according to your expectations, you can optimize your ads for better results.
Features

Essential

Advanced

Professional

Enterprise

Advertising Budget

$500-$2000

$2000-$5000

$5000-$7000

$7500+

Keywords

Up to 50

Up to 100

Up to 125

125+

Ad Network

Google/

Facebook/

Microsoft 

Google/

Facebook/

Microsoft 

Google/

Facebook/

Microsoft 

Google/

Facebook/

Microsoft 

Negative Keywords

Yes

Yes

Yes

Yes

Conversion Tracking

Yes

Yes

Yes

Yes

Monthly Reporting Using Google Data Studio

Yes

Yes

Yes

Yes

Mobile Ads

Yes

Yes

Yes

Yes

Call Extensions

Yes

Yes

Yes

Yes

Remarketing

Yes

Yes

Yes

Yes

Conference Calls

Once a month 

Twice a Month

Once a week

Once a week

No Contracts

Yes

Yes

Yes

Yes

Ad copy Performance Testing

Yes

Yes

Yes

Yes

On-going keyword development and tweaking

Yes

Yes

Yes

Yes

Ad campaign copywriting

Yes

Yes

Yes

Yes

Competitor Analysis

Yes

Yes

Yes

Yes

Dynamic keyword insertion into ads

Yes

  Yes

Yes

Yes

Strategic bid management

Yes

Yes

Yes

Yes

PPC account monitoring

Yes

Yes

Yes

Yes

Management Fees

$300-$500

$500-$700

$700-$800

Contact for a price
Are You Struggling To Generate Sales?
Let Paid Advertising Turn Your Woes To Business Triumphs!
Attract targeted potential audience

High conversion rate

Boost in Return On Investment (ROI)
Google AdWords as known till now is the most popular and most trustworthy platform that optimizes a pay per click model. This is the method in which users auction on keywords and pay for each click on their advertisements. Each and every a search is stepped on, Google goes and digs into the stock of bidding AdWords advertisers and selects a set of winners to come in the ad space on the search of result page.
Few factors play a very important role for the winners chosen that include quality and smoothness of their keywords, text as well as the size of their keyword bids. For example – suppose if the keyword PPC software is bidden by the wordstream then our ad might be seen on the very top place on the Google results page.
If seen properly whatever appears on the ad and wherever it is based on an advertiser's ad rank, a metric is figured by multiplying two factors – CPC bid and quality store. The highest price an advertiser wants to spend is known as CPC bid whereas quality score is a value that keeps check of your click via money, relevance, landing and page quality. It is a system which helps in attaining the advertisers to get to the potential customers at a rate that adjusts their budget.
The good thing for advertisers is that in the route of giving the search engines whatever they want, one is also delivering the gold advertisements to the people who are actually looking to your product. This is a victory and victory is pay per click marketing which is accurate for you. The AdWords management price holds a good budget for the businesses and industries and it is a great platform for advertising.
Our PPC Reseller Program Includes
Regular campaign supervising and modifications

Bid management techniques to make sure

ROI

Click hoax monitoring

Keyword analyzing

A/B Split-testing of ad copy

Negative match keyword monitoring

Complete phone and e-mail support

Performance and conversion tracking
The Checklist for Finding the Right PPC Company
Irrespective of whether you've previously worked with a PPC agency or this will be a novel experience for you, it's essential to understand a few things before entering the deal. The PPC experts will be an extension of your marketing team, and you will work closely with them to boost campaign success probability or tweak the strategy as and when necessary. Before recruiting the next PPC partner, here are a few crucial things to remember.
Budget & Return Of Investment
Your budget isn't your primary goal, so don't constrain it.
Let the Agency provide a rough estimate and ask them how this expenditure will help you achieve an impressive investment return.
An excellent PPC manager will know that it's not about how much you spend but about optimizing your finances for the best ROI.
If you achieve a good return when you splurge USD 3,000 per month compared to $500, it makes sense to invest that much.
For enterprises that provide monthly service, such as advertising agencies, you must consider the value of a customer's lifetime. So, maintaining that acquisition until you have achieved a stipulated return on your investment is crucial.
You want to ensure you've set those definite expectations and goals from the start. When you contact an agency, you must understand why you're doing PPC. The approach goes a long way for your corporation and agency by empowering you to keep a pulse on progress and performance or fix the course as and when necessary. You need to have a clear-cut objective to score.
Initially, knowing what sort of reporting the PPC agency will provide is critical. Also, remember how often you anticipate these statistics and updates from your service provider. Would you like a monthly report? Do you want a bi-weekly update from your consultant? A quick look at some of the metrics they're watching over, or do you want to have regularly occurring meetings with your Agency? Once a week, every two weeks, or once a month, to sort out the findings and share the strategic plan.
You must also clarify with the service provider or the agency's reporting metrics and how they are aligned with your firm's marketing objectives and goals. So, are they saying something that's unrelated to what your business has to offer? Is CTR crucial to you?   Does CPC make more sense? Or, are you merely interested to see how many leads they've been driving this month compared to the previous month and at what spend? Will the results be measured from the initial click to the conversion?
These are all critical questions that need to be asked in addition to asking to see illustrations of a dashboard and the reports they will produce— whether as an email synopsis or a more detailed PDF document.
The Agency's time devoted to managing the PPC account is more relevant than the price. Suppose they are overloaded with several projects and don't invest the time required to manage your campaign effectively. In that case, you'll set yourself up for failure right from the start.
Relevance is essential to a successful PPC campaign because it impacts your overall quality score. To make your landing pages more pertinent, PPC agencies build them for relevant ad groups.
Landing page platforms such as Instapage, Unbounce, etc., are perfect for designing landing pages, especially for PPCs. When you're in contact with agencies, ensure to find out how they will create landing pages.
Look for a pay-per-click firm keen to include you during their strategising discussions.
No matter how good Click Managers might be at spending right, they need to learn more about the inner workings of your business. They're going to have queries that need to be addressed so that they can understand better how to sell your business.
An agency with a more integrated approach will be more beneficial for your business.
Search Engine Optimization
SEO & PPC go together. You'll profit more if you discover an agency that provides significant services under one roof, even when you seek someone to manage only your PPC campaign.
Access to SEO data can aid in strengthening your PPC campaign and vice versa.
Ideally, you should collaborate with an agency willing to offer you a free assessment or consultation before finalizing any business dealings with you. If they seem unwilling or hesitant in doing so, consider it as a significant red flag.
Getting the perspective of your account and discussing a strategy to achieve the highest results is crucial to building a productive PPC campaign.
Now that you recognize what to consider, it's time to start looking for a perfect PPC management company for your business.
Here at Sofftrix, we offer PPC & SEO management, lead generation, social media management, digital reputation building, email marketing and other services to help reshape your marketing goals to achieve the desired outcome. We comprise an established and professional team that aligns your business's vision with reality.
| | | |
| --- | --- | --- |
| Levels  | Ad Spend | Management Fees |
| Level 1 | $500-$2000 | *$300-$500 |
| Level 2 | $2000-$5000 | *$500-$700  |
| Level 3 | $5000-$7500 | *$700-$800 |
| Level 4 | $7500+ | To Be Discussed |
*- The management fees will be charged based on the work needed. Please contact us so we can offer you the best quote based on your requirements. 
Are You Struggling To Generate Sales?
Let Paid Advertising Turn Your Woes To Business Triumphs!
Attract targeted potential audience

High conversion rate

Boost in Return On Investment (ROI)
PPC Pricing Services - Should You DIY or Hire the Professionals?
Even though SEO is an unending task for the digital marketing sector, one must utilize PPC since its advantages are overwhelming. PPC can deliver targeted traffic and produce more significant sales. The dilemma that strikes here is, will you do this in-house or get it done from a PPC company? To make your PPC campaigns successful, you need a solid marketing strategy, knowledge of the business and understanding of the volatile market. You might know a little about it, but there is a wide variety of marketing tactics for PPCs available. This makes the whole PPC management process very tricky and challenging, thus making hiring a PPC company difficult.
Targeting Potential Customers Very Easily
Pay Per Click helps focus every organization on prospective buyers. It will help develop an advertisement listed at the top of the search engines. Whenever you create an ad, you will need to choose particular keywords. These keywords will help you bring customers to your website.
Requires Experience and Expertise
If you're trying to do PPC independently, you'll soon find it takes a lot of experience and expertise. Gaining the expertise required to manage and push a company to succeed could take a few years. Nevertheless, when you recruit a PPC company, you give access to trained experts and get a detailed plan to use the latest technologies. Professional consultants will change keywords appropriately and track the advertisement campaign until you are in the top ranking.
Will Get Detailed Reporting
Keeping a check on the outcomes is integral to PPC's ad campaign. However, reporting can be time-consuming, particularly if it needs information from numerous platforms and sources such as Google Ads, CRMs, Instagram, Facebook, and Google Analytics. This is why hiring a company can be of great advantage. Hiring a digital marketing firm can be of tremendous benefit here. These companies set up detailed conversion monitoring to give the company a clearer image of customer interaction and ad-level indicators such as the number of clicks.
Budget Management Gets Easier
If you commit errors, you might not achieve your target. The keyword bid amount differs; you will spend all or more on this.  Unnecessary clicks can also escalate the budget, and you will need the expertise to search for clicking fraud and web robot operations.
Gain Accurate and Quick Results
Your ad campaign has no place for mistakes since you are given a fixed budget.  If you continue making errors, then these campaigns will cost you thousands. Therefore, with the help of a professional PPC company, the ad campaigns become easy and give good results. Also, it is easier for them to manage complex campaigns within the specified deadlines.
This is why any company will need to outsource the PPC management for efficient growth in business.
PPC Cost Metrics and Average Cost for Small-Mid-Sized Businesses 2023
| | |
| --- | --- |
| Cost Metrics | Average Cost |
| Cost Per Click (CPC) | $2.59 per click |
| Cost Per Mille (CPM) | $3.12 / 1000 impressions |
| Remarketing | $0.66 – $1.23 / click |
| PPC Ad Service Management | $350-$5000 per month |
| PPC Ad Spend Management | $300 – $100+ million / month |
Cost-effective PPC Management Packages
A well-planned PPC strategy can help you meet your marketing goals. You must carefully formulate a plan with your budget and business goals.  The list of services that would be included in our PPC packages is mentioned below:-
Optimizations
Advertising
Call Extensions
Monthly Reporting
Remarketing
Sitelink Extensions
Monthly Conference Calls and more
| | | | |
| --- | --- | --- | --- |
| Features | Basic  | Intermediate  | Advanced  |
| Monthly budget | $500-$1,000 | $1,000-$2,500 | $2,500+ |
| Account setup and configuration | ✔ | ✔ | ✔ |
| Keyword research and targeting | ✔ | ✔ | ✔ |
| Ad creation and testing | ✔ | ✔ | ✔ |
| Campaign management and basic optimization | ✔ | ✔ | ✔ |
| Reporting | Weekly | Bi-weekly | Custom |
| Advanced keyword targeting | X | ✔ | ✔ |
| Ad testing and campaign optimization | X | ✔ | ✔ |
| Conference Calls | Monthly  | Weekly  | Bi-weekly |
| Full account management | X | X | ✔ |
| Management Fees | $300 | $500 | $700-$800 |
Features 

Basic -$300

Intermediate -$500

Advanced-500+ 

( Based on Needs)

Account setup and configuration

✔

✔

✔

Audience targeting

✔

✔

✔

Ad creation and testing

✔

✔

✔

Campaign management and basic optimization

✔

✔

✔

Reporting

Weekly

Bi-Weekly

Custom

Advanced audience targeting

X

✔

✔

Ad testing and campaign optimization

X

✔

✔

Campaign management and basic optimization

X

✔

✔

Creative development

X

✔

✔

Conversion tracking

X

✔

✔

Full account management

X

X

✔

A/B testing

X

X

✔

Advance Funnel Planning

X

X

✔

Strategic planning

X

X

✔
| | | | |
| --- | --- | --- | --- |
| Features | Basic  | Intermediate  | Advanced  |
| Monthly Budget  | $500 | $800-$1000 | $1000-$2500 |
| Account setup and configuration | ✔ | ✔ | ✔ |
| Keyword research and targeting | ✔ | ✔ | ✔ |
| Ad creation and testing | ✔ | ✔ | ✔ |
| Campaign management and basic optimization | ✔ | ✔ | ✔ |
| Reporting | Weekly | Bi-Weekly | Custom |
| Advanced keyword targeting | X | ✔ | ✔ |
| Ad testing and campaign optimization | X | ✔ | ✔ |
| Full account management | X | X | ✔ |
| Conference Calls  | Monthly  | Weekly | Bi-weekly |
| Management Fees  | $200 | $300-$500 | $500-$800 |
Disclaimer- The prices and features mentioned in the tables above are subject to change with time and as per the client's requirements. Please contact us for an exact quote for your business requirements.
How Softtrix Can Bring the Difference?
At Softtrix, we take pride in handling the PPC campaign from start to finish.  We will be responsible for conducting in-depth research about your market, setting up your Google Adword Account, selecting your targeted keywords, bidding on them and setting up the budget to maximize your sales.
We use new-age-proven strategies that we have mastered over years of experience in the industry. We use agile techniques to set up the ad campaigns to drive maximum traffic.  We pay attention to strategy building, keyword research and selection and placing bids to bring the best results for your business.
Not only this, you can rely on it for continuous monitoring, analysis and optimization of your PPC ads. When you choose to work with us, you will get ongoing support. We will be just a call and a message away from you to address any issues, answer any questions or make necessary changes to meet your unique business requirements.
Have a look at more of our YouTube Videos:-
How Much Does PPC Services Cost
White Label PPC Management - White Label PPC Agency
Discover
How Our Agency Can Generate More Traffic & Sales For You!
SEO: Maximize traffic with top-notch SEO Services. Watch real results!​
PPC:

Ignite instant lead generation with my team of PPC experts.

Content Marketing:

Unleash my team of storytellers who craft share-worthy content, attract traffic, and pull in valuable links.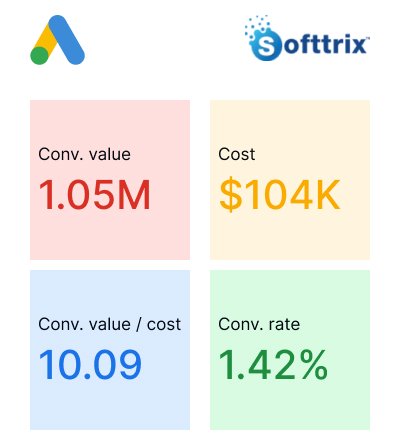 Frequently Asked Questions about PPC Pricing Packages