The NYC market is highly competitive, and to stand out from the competition, you should go the extra mile.  There might come a time when you may need more time and bandwidth to accommodate the social media optimization needs of the clients. Therefore, in those testing times, you can always seek white-label SMO services in NYC to provide your clients with stellar social media optimization services.
As a growing agency, you might need to hire and retain social media experts for many reasons. That is where you can utilize the services of a white-label SMO services provider in NYC who has the experts to handle the challenging needs of your clients.
What is the Need for White Label SMO Services?
White-label SMO services in NYC are ideal for all business owners to connect with potential and existing customers. If you have added SMO solutions to your catalog of service offerings, switching to white-label service providers will enable you to maintain optimal service quality, even by handing out requests to third-party experts.
The white-label SMO service providers enable you to delegate your service requests and hand them over to outsourced experts. They will provide your clients with dedicated service benefits by using your brand name. Thus, you won't have to hire professionals, arrange infrastructure, provide them with resources, or pay employment benefits.
Moreover, the white-label SMO service providers also help your brand by managing the project entirely and creating reports over time. You no longer have to take the hassle of reviewing, editing, or recreating the reports, as you can send them directly to the clients.
What are the Benefits of Hiring White Label SMO Services?
There are ample benefits of hiring white-label SMO services in NYC, as they are focused on improving their service offerings in a single domain. Hiring them frees up your internal team to take up projects on other digital marketing services, as SMO is being taken care of by the third-party experts working under your brand's name.
Some of the benefits that have encouraged brands to avail white label SMO services in NYC are:
Complete freedom from hiring or training the dedicated staff members for handling complex SMO operations.

The operational costs will be reduced immensely, as you will spend your time and money on sourcing clients, and the outsourced experts will execute the rest of the work. On average, you will just be paying around $150-$500month (depending on the needs), which is much less as far as the salary of an in-house expert is concerned.

An NDA (Non-Disclosure Agreement) will be signed to ensure that any business or client-centric information should not be leaked and must be handled with utmost confidentiality.

You can work towards building your client relationship while the work hassles are handled by the white-label SMO experts.

Boost your earnings and profitability alongside better retention of clients. Your brand will receive the credits for the quality work the white-label SMO experts do. In this way, your brand will earn a reputation with minimal effort.
Reasons Why Brands Need to Hire White-Label SMO Experts
White-label SMO services are crucial for both the agency and your business. For you to better understand, experts offering white-label SMO services do not have to look out for new clients, as your business is providing them with new projects every time. Thus, the white-label experts focus on enhancing their SMO skills and providing the best service experience to the end clients and the partnered companies.
On the other hand, your SMO service business also benefits so that you don't have to hire a team of experts and train them for occasional projects. Instead, you can connect with the white-label SMO team anytime you have projects incoming! Thus, white-label services are beneficial on both fronts! But, to feel you more convinced about availing the white label SMO services in NYC, here are some reasons for you to count on:
1. Showcase Yourself as the One-Stop Digital Marketing Hub
Digital marketing is a winning move for all businesses in today's competitive business market. Therefore, clients intend to reach out to agencies that offer all kinds of digital marketing services under one roof. Now, if you aren't offering them all due to the lack of expert team members in your agency, you will potentially lose out on opportunities.
SEO, PPC ads, content marketing, and other digital marketing services are standard. Still, a good SMO has also been a winning strategy for most businesses leveraging digital marketing. But, only some businesses have the budget to hire dedicated experts to offer all kinds of services under one roof. Therefore, turning up to white-label services is considered a more intelligent move.
Suppose you have a team ready to handle SEO or PPC ads for the clients, but you need more in-house SMO team. In that case, you can still take up the project from the client, as you will readily have help from white-label SMO experts.
2. Keep the In-House Employees Motivated
Often, companies unaware of white-label digital marketing solutions push their employees to work in areas outside their expertise. As a result, the overall productivity drops, and their morale gets hampered. Moreover, there will be delays in delivering the clients' projects, and the satisfaction rate will be hampered.
If you are hiring SEO or PPC experts for your team, you cannot expect them to monitor the SMO aspects. It will drain their efficiency in all jobs, and the outcomes might lead to a poor brand reputation. Therefore, it is advised you connect with white-label SMO experts to delegate the tasks and drive the focus of your in-house team toward their core expertise.
3. Execute Successful Social Media Marketing Campaigns
Social media is one of the most effective tools to help you attain digital marketing success. You will be able to make use of it for running various campaigns and boosting conversions. You will then be able to inform the customers and then establish positive brand recognition. But, amidst all other digital marketing operations, leveraging social media for clients might initially seem daunting.
Therefore, hiring white-label SMO services in NYC might help you ease the job and enable you to offer a complete digital marketing package to your client. To create a winning social media strategy, you might have to invest in buying many tools. But, by hiring white-label experts, you will eventually save on it.
Discover
How Our Agency Can Generate More Traffic & Sales For You!
SEO: Maximize traffic with top-notch SEO Services. Watch real results!​
PPC:

Ignite instant lead generation with my team of PPC experts.

Content Marketing:

Unleash my team of storytellers who craft share-worthy content, attract traffic, and pull in valuable links.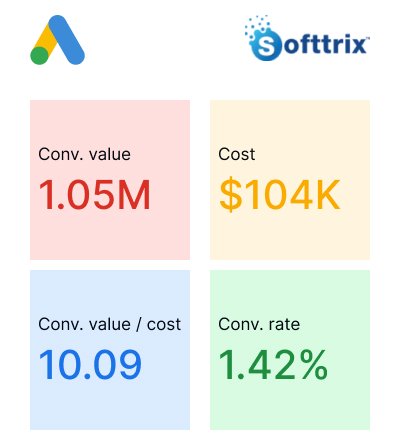 What to Check When Hiring White-Label SMO Services in NYC?
Hiring a white-label SMO company in NYC is crucial to your project's success. When you hire a white-label SMO service provider, ask them what kind of SEO strategy they would adopt to increase the social media credibility of your potential customers.  They should have a clear plan of action to meet the unique needs of their clients. 
The company that you should hire must have a team of highly skilled social media experts and an experienced graphic designer to create high-quality graphics for your needs.  They should also have a good content writer to write engaging posts for your social media channels.  You can also ask them what tools they will use to assist the process. Having a look at their past work can give you an idea of the quality of their work.
What Services Do White Label SMO Agencies Help You With?
Some of the services that the white label SMO agencies in NYC offer on priority for diverse clients are:
The experts will run social media audits for the clients' businesses to determine how the diverse platforms work for the brand. It is the process where the white-label SMO experts will review specific metrics to assess whether the existing social media marketing strategy is worth it.
The experts will then set up content goals and marketing strategies to expand your reach across the extensive audience base and bring in relevant leads for the brand. Content and marketing goals will be set differently for different social media channels.
Boosting Customer Engagement
The next important thing that the white label SMO experts would do is boost the customer engagement rate by adopting social media trends and using them in their marketing strategies. Strategic scheduling of posts, timely responses, and analytics help the experts scale the engagement factor.
Consistent Social Media Sharing
Consistency is the winning strategy for leveraging the true potential of social media for your brand's success. You need a proper scheduling and strategic approach to create relevant and attractive content to attract the audience's attention. This way, you can develop a sense of curiosity among your target audience to explore your service offerings.
The clients who have requested SMO services from your company will also be expecting timely results on the progress. Do not worry; the white-label SMO Company you have hired will help you create detailed reports on the service progress and the results obtained.
Social Media Optimization Services That We Provide
Facebook Optimization– At Softtrix, we specialize in providing our clients with Facebook Optimization services to increase visibility and boost the awareness of your brand. We will start the process by creating your Facebook page, updating profile pictures and cover pictures, and updating the business details to optimize your profile and provide your clients with updated information.
After that, we will create quality posts and actionable content to increase your page's engagement with your followers.
Instagram Optimization– Optimizing your Instagram profile starts with setting up your profile and providing the required details. We will create compelling posts and high-quality graphics to make it eye-appealing for your customers. Our top priority is creating actionable content for your Instagram channel and proper hashtags.  We regularly gain data from Instagram insights to analyze the data and perform better.

YouTube Optimization- At Softtrix, we provide our clients with YouTube management services at highly affordable prices. We have a team of experts who will do the organic management of your YouTube videos to make them rank higher on YouTube. Creating custom thumbnails and optimizing the titles and descriptions of your YouTube videos is a part of our YouTube Optimization Strategy.
LinkedIn Optimization– You must recognize this channel if you want business growth. Our LinkedIn management services will include setting up your LinkedIn profile, adding all the business details, and making it look nice and clean.  A fully optimized and complete LinkedIn profile can increase your chances of success and make you rank on relevant searches.    
Pinterest Optimization– Pinterest is one of the most popular social media channels and could be highly beneficial if you sell online products. An optimized Pinterest profile can garner clients and increase online sales quickly.  We will optimize your Pinterest profile and create high-quality graphics to increase sales and CTR.
Social Media Channels We Can Help you manage
Mentioned below is the list of channels we can help you manage:-
Facebook

 Twitter

 Instagram

YouTube

Pinterest

 LinkedIn

Snapchat

Tumblr
Design Like This to make it attractive-
The business world in this decade is very fast-paced, and companies are finding ways to surpass their competition rapidly. Digital marketing has proven itself the powerhouse for driving success concerning your brands. Therefore, you should be able to cater to the all-rounder needs of businesses when they intend to market their brand presence and offerings online.
Alongside SEO, PPC, and other solutions, SMO is vital to expand the brand's visibility across diverse social media channels. However, offering these digital marketing services by hiring in-house experts might not be economical, especially during the initial stages of starting a business. In such cases, you can always employ white-label SMO services in NYC to deliver outstanding quality services to your clients under your brand name.
So, if you are searching for such a company, let's end those efforts! It is because, Softtrix is here to provide you with an all-round package of white-label digital marketing services, which includes PPC, SEO, and others. You just need to contact us, and we shall guide you through our working process!
Frequently Asked Questions About White Label SMO Services in NYC