The construction industry is immensely crowded and competitive. How are you going to leave your mark? How is it possible for you to stand out as a leading, innovative, affordable, and high-quality construction company?
The answer is simple. By leveraging digital marketing, you can create awareness about your company in the online world and attract potential clients. One of the many ways to do that is to create your business website but is that really enough? According to studies, nearly 63% of your consumers would prefer to check your company's website to find and engage with you. Which in turn builds your online credibility.
However, there's a catch here. You can't just expect your website to deliver results and pop on the top search engine rankings without making an effort. Therefore, digital marketing comes into play! It indeed forms a major part of your promotional strategy. You've got to take the time to invest in organic SEO, along with a solid PPC strategy to drive that spike the profit margins. Now, let's talk in particular about PPC and how it can redefine your business presence in the digital landscape and drive qualified leads fast!
But First, We Need To Understand:
Why Your Construction Business Needs Digital Marketing With PPC As Its Torchbearer!
Digital marketing with a major incorporation of PPC is going to give you a drastic advantage over your competitors in the industry.
It Expands your Geographical Reach
Your business will easily overcome language and geographical barriers within practically no time, by leveraging best-in-class digital marketing strategies. Search Engine Optimization (SEO), along with Pay-Per-Click Advertising and Content Marketing is going to make your business a force to be reckoned with.
Builds A Sterling Reputation
Digital marketing enables you to win the trust of your consumers. It is a great way to build better relationships with your website visitors. This establishes you as a reliable and reputable construction brand and adds to the goodwill of your business.
Generates Qualified Leads
What customer base qualifies as "qualified leads" for your construction business? These are homeowners, investors, commercial property dealers, potential sellers and buyers, and property rental agencies as well. Making your presence felt across multiple online platforms that they use such as Google, YouTube, and Instagram with the info they have been looking for, allows them to hop on your business website, explore it, and become your potential clients.
Gets You The Desired ROI
Digital marketing strategies are extremely cost-effective and the best part is that you can even measure its results. Moreover, construction companies are able to achieve 15 times more returns by choosing the right mix of digital marketing campaigns.
But Where Is PPC Marketing In The Mix? Let's dig it right in.
Now, We'll Talk About Whether PPC Is Really Effective For Your Construction Business Or Not!
If you are in a hurry, simply go through this video and start soaring high with paid advertising!
Why Is PPC A Growth Booster For Your Construction Business?
For those who are new to it all, let's just say that PPC or pay-per-click is a very effective online marketing strategy where you – the construction business owner pays the search engine so that your website appears in the SERPs more prominently when a search is conducted by your prospects, related to your niche. You are charged every time a prospect clicks on your advertisement. This makes it a highly specialized and sophisticated marketing approach. Now, let's find out how it is going to benefit your construction business:
You Pay Only For Genuine Leads/Prospects
As the name suggests, 'pay-per-click' means, you pay for genuinely interested leads that are going to increase your click-through rates. You can also keep track of your spending this way and find out what leads have turned into customers.
For example, if you are looking to target a local audience, paid ads count for nearly 24% of all such search result clicks. Now that is saying something!
Improve Your Website Click-Through Rate
This brings us to the click-through rate which increases when your business website ranks within both organic and paid search results. Do you know that 46% of all search result page clicks on the internet go to the top 3 PPC ads out there? This means that the more listings you have on a page the more clicks and increased visitors you'll get.
Enhance Your Organic Search Online
Organic search engine optimization is an effective but slow process. PPC on the other hand is fast and shows results in real time, enabling you to understand what keywords work and give you more control over your rankings. Combine these insights with organic SEO and you have a winning strategy!
Better Cost Control
PPC is very flexible in terms of how much you want to spend on it. The more you spend, the more exposure your website gets, and the higher is the conversion rate. If you look at industry trends, the average cost per click in Google Ads panning nearly all industries is $2.69 (search network) and $0.63 (display network). But again, the cost is determined by the level of competition in your industry.
Support Other Promotional Campaigns
PPC is not an isolated digital marketing strategy. It supports all your marketing campaigns. Whether you are launching a new construction business, a product, a service, a new website, or planning an event or webinar, everything benefits from your PPC. We understand that a phenomenal PPC campaign is not easy to run and it requires a lot of time, dedication, effort, and skill. This is why it is crucial to join hands with a reliable PPC partner like Softtrix. You will get an ell-encompassing PPC campaign that easily incorporates into your existing marketing strategy and is aligned with your business objectives.
For an effective PPC strategy, you've got to target the right keywords! Otherwise, you might fall into a pit of losses! Let's delve into the relevant keywords for your business.
What Are The Relevant Keywords To Target For Your Construction Business?
If you want to understand your target audience, you must perform keyword research to come up with the most relevant and frequently used search terms and phrases that your prospects use to search for your business on the internet. There are plenty of benefits to knowing these relevant keywords such as:
Better Search Engine Rankings
Your search engine rankings improve drastically when you include relevant keywords in your website pages. You can easily bring your business listing right at the top of the SERPs and improve your traffic and visibility.
Increased Web Traffic
Did somebody talk about improved website traffic? You can achieve this by optimizing your website content with the most suitable and appropriate keywords. It increases the number of visitors to your website which leads to higher conversions.
Enhanced Content Marketing
The biggest and one of the most prominent pillars of content marketing is keyword research. It not only provides you with the right search terms but also new content ideas that your readers will be interested in reading. The right content strategy helps you establish your brand as a thought leader in the industry.
Competitive Advantage
Clearly, when your users start preferring you, it is easier for your brand to emerge as a highly coveted name in the industry. By attracting more traffic, you can beat your competitors easily.
Online Reputation Management
The time and era that we live in are of total digitization. The only way you will be able to manage and improve your goodwill is through online reputation management. For example, this may include philanthropic efforts, supporting charitable causes, and talking about it using the right content. Then again, you cannot do that without targeting relevant keywords.
Now let's have a look at some of the most relevant and frequently targeted keywords used by construction businesses:
| Keyword | Avg. monthly searches | Competition | Competition (indexed value) | Top of page bid (low range) | Top of page bid (high range) |
| --- | --- | --- | --- | --- | --- |
| construction company near me | 50000 | Low | 28 | $2.76 | $11.85 |
| home builders near me | 50000 | Low | 30 | $1.28 | $4.79 |
| roofing contractors near me | 500000 | Medium | 49 | $13.17 | $71.50 |
| best roofing company near me | 50000 | Medium | 50 | $10.49 | $47.97 |
| drywall contractors near me | 50000 | Low | 18 | $2.07 | $10.16 |
| remodeling contractors near me | 50000 | Low | 28 | $3.68 | $16.87 |
| fencing contractors near me | 50000 | Low | 25 | $2.20 | $12.98 |
| building contractors near me | 5000 | Medium | 37 | $2.02 | $9.38 |
| fence contractors near me | 50000 | Low | 24 | $2.62 | $14.88 |
| deck contractors near me | 50000 | Low | 33 | $3.93 | $19.90 |
| custom home builders near me | 50000 | Low | 27 | $1.54 | $5.64 |
| home contractors near me | 5000 | Low | 32 | $2.27 | $10.20 |
As per the data mentioned above, the average Cost-per-Click (CPC) for showing your ads on top of the page is around $4.82. This means, that if you are thinking of investing $2000 on Google Ads, you can expect around 500-700 visitors to your construction business website.
How Many Clicks Can You Expect From Google Search Ads For Your Construction Business?
This is a very relevant question and it boggles the minds of many construction companies out there. You must understand what Google Ads are and what they do. Google Ads allows you to place advertisements across the vast network of search results of the leading search engine which is Google. People who are actively searching for your services online, get exposed to your advertisement. So when the search is relevant, your business ad is going to pop up in front of your prospective client. 
Let's understand the numerous benefits of using Google Search Ads:
Faster Results
Compared to traditional SEO, Google Ads gives you faster results. It also ensures a higher number of lead conversions and repeat sales.
Wider Reach
You can increase your reach and connect with the most appropriate audiences. Based on their location, interest, and language, you can customize Google ads easily.
Brand Recognition
Increasing brand awareness among your target market becomes very easy with these advertisements. By just performing a quick search on the internet, they can get all the critical information related to your services and businesses without hunting for it.
Constant Connection
You can retarget your visitors and prospects using Google ads. By leveraging the use of other websites and applications, you can stay connected with them across platforms and devices.
Monitoring And Measurement
It is very convenient for you to monitor and measure the performance of your Google ad campaign. You can analyze which keywords are being used more frequently and which search terms trigger your ads.
Budget Control
By understanding which keywords work for your campaign, you can eliminate, modify, and even replace advertisements. This allows you to cut down on unnecessary fluff which in turn reduces your monthly expenses on your marketing campaign.
Outperform Competitors
Google Ads is a very transparent platform. It allows you to keep track of what your competition is doing in the market. What keywords they are bidding for and what design language they follow are important to help you modify your own Google ads campaign. You can improve the quality of your ad content by understanding what your competitors are up to.
Increase ROI
Google ads are known to provide a great return on investment. It allows you to narrow down your target audience which ensures that only visitors who are willing to convert and make a purchase visit your website. This increases your conversion rate and leads to faster sales, thereby increasing your ROI significantly.
Do you know that the average conversion rate for any Google ad is 4.40%? this is the search network figure. The figure for the display network is 0.57%. Now, what you should aim for is to appear on the search network using the right Google ad campaign for your construction business.
What's The Cost Of A Remarketing Campaign For A Construction Company?
To put it in the simplest of words, it refers to the activities that you undertake to re-engage your audience or prospects who have interacted with your brand at an earlier point in time. You want to encourage them to purchase with you or subscribe to your services. The remarketing campaign is going to remind your consumers of your product or service that they interacted with earlier but did not purchase or subscribe to. 
Now let's understand why you should invest in a remarketing campaign for your construction business:
Keeps Your Brand Relevant
The biggest benefit of using a remarketing campaign is that it keeps your brand on top of the minds of your customers and prospects. It increases brand exposure with the help of repeat popups.
Reaches Out To The Correct Audience
This is again a fantastic benefit because remarketing reaches out to the most relevant and responsive section of your target market. These are the prospects that are very much willing to purchase with you.
Excellent Timing Always
Remarketing takes into account the recent searches and visits made by your prospects. They retarget them at the exact moment when they are online. These campaigns keep their interest in your offerings active and fresh.
Increases Conversion Rate
All that is going to boil down to just one crucial thing. Increased conversion rate! Everybody wants that. Remarketing gives you a very distinct advantage because these visitors and prospects are already interested in your offerings. Remarketing gives them the much-needed nudge.
Generates A Higher Return On Ad Spend
The ROAS factor is critical. It is the money you get back after spending on an ad campaign. The return here is going to be much higher. Because you are targeting the perfect audience, the purchase materializes faster which adds to your revenue sooner.
According to recent trends, retargeting proves to be way more affordable than regular ads, costing you just around $0.25 to $0.60 per click!
What's The Minimum Advertising Cost To Achieve Measurable Results For Your Construction Business?
The success of your PPC campaign entirely depends on your budget. The more money and resources you pool in, the better results you are going to get. The success you get is directly proportional to the money you spend. So yes, the cost of a PPC ad campaign is highly subjective to your goals and current positioning in the industry.
You can start your advertising campaign from as low as $1000. And get numerous quality leads pretty soon. Some PPC experts may charge additional fees for setting, managing, and tracking your ad campaign. On the other hand, some would charge a flat 20% of your total budget.
Experts like Softtrix can lower your advertising costs significantly all the while maintaining great quality in their services. The minimum you have to pay is $500 and you'll start generating leads and increase business profitability very quickly. The more you spend, the better results you can expect.
Are You Struggling To Generate Sales?
Let Paid Advertising Turn Your Woes To Business Triumphs!
Attract targeted potential audience

High conversion rate

Boost in Return On Investment (ROI)
What Is The Monthly PPC Campaign Management Fee For Your Construction Company?
Before we move on to the fees for PPC campaign management for your construction business, let's understand what it is in the first place. Pay-per-click management can be understood as the process of tracking the PPC marketing campaign of your organization. You are going to measure the expenses that have gone into creating and displaying those advertisements. It also entails a complete analysis and monitoring of your PPC ad campaign to ascertain its effectiveness and return on investment. 
PPC campaign management is essential for your construction business and it has to be continuous. Let's find out why:
Performance Tracking
Continuous PPC campaign management allows you to keep track of all your performance indicators. These are your click-through rates, conversion rates, and cost per click. You can easily optimize your campaign through the right management tools.
Efficient Budgeting
It is also essential to stick to your PPC campaign management budget. Underspending will not give you the desired results. Overspending will limit your other digital marketing strategies that are running simultaneously.
Keeping It Relevant
It is important to keep your PPC campaign relevant and regularly updated. Modifying it periodically keeps your ad content fresh and attractive to your prospects.
Staying Competitive
PPC campaign management allows you to include and modify keywords and search terms easily. By experimenting and trying different keyword combinations, you can stay ahead of your competitors and increase audience engagement tremendously.
Avoiding Disapprovals
It is very easy to get flagged by Google if you are not following its guidelines. So making sure that your ad is legible, follows the character limit, does not use too many exclamation points, and is relevant to your user is critical. PPC campaign management helps you do this and much more.
The cost of PPC campaign management is subjective. The more you invest in it, the higher quality of services you are going to get. Approximately, monthly PPC Campaign Management Fee starts at $500. However, if you partner with Softtrix in the journey of your digital success, then you get $500 Free Google Credits for your new Google Ads Account. Therefore your monthly PPC account management expenditure comes to ZERO.
What ROI Can You Expect From PPC Campaigns By Softtrix?
The more sugar you put in the pudding, the sweeter it is going to be. This same principle applies to the cost of PPC campaign management as we just saw above. The more resources you put into your PPC campaign, the more results it is going to deliver. However, you should also understand how to calculate your PPC ROI. Just subtract the cost of the PPC advertisement from the revenue generated. Divide that number by the cost and you have your ROI.
The more successful your ad campaigns are and the more frequently they are displayed for the consumption of your consumers, the more your return on investment is going to be. According to experts at Softtrix, your PPC campaign should be able to deliver $5 for every $1 spent. 
Have a look at the following table for more clarity on what you can expect by investing what amount…
| Time | Expected ROAS | Expected Budget | Expected Sales |
| --- | --- | --- | --- |
| Month 1 |     1.5X | $2,000 | $3,000 |
| Month 2 |   2X | $2,000 | $4,000 |
| Month 3 |       2X+ to 4X | $2,000 | $4,000-$8,000 |
| Month 4 | 4X to 6X | $2,000 | $8,000-$12,000 |
| Month 5 | 6X to 8X | $2,000 | $12,000-$16,000 |
| Month 6 | 8X to 10X+ | $2,000 | $16,000-$20,000+ |
Since the average conversion rate for Google Ads is 2-4%, you can expect around 30-50 conversions for your website, after investing approximately $2000. 
Now, how much revenue these conversions will be able to generate for your business? 
Well, this largely depends on the ticket size of your products. The average ticket size for a construction business can vary significantly depending on factors such as market dynamics, level of services, type of consumer demand, location, etc. The average ticket size of a construction business usually revolves around $200 to $2000+. A conversion of at least 30 with a minimum ticket size of $200 would generate $6000 in sales, indicating a ROAS of 3X for the first month. It is important to note that this level of ROI is only possible, if you follow best practices, with the the help of a top digital marketing agency. So, what are you waiting for? Start your search to hire the best, and get optimum results out of them!
Here is a PPC Case Study that you will relate to quite easily, to understand better. We at Softtric generated over 71 conversions that were delivered at the rate of $69.98 per conversion within a very short period of time.
Why Go For the Best Digital Marketing Services And Skip The Cheap Ones?
If you want to make your PPC ad campaign an exemplary success, you must choose the best digital marketing services out there. The most reputable and highly recommended digital marketing partner is going to ensure the following:
More Channels At Your Exposure
The right digital marketing partner is going to have numerous channels for you to run your PPC campaigns. Whether it is social media, third-party websites, or online marketplaces, you have everything covered.
Save Money In The Long Run
The entire cost of digital marketing or PPC turns out to be very affordable. The reason is that these campaigns are based on extensive research and analysis. They call for minimal modifications and no errors which leads to smooth functioning and no interim costs.
Save A Lot Of Time And Resources
You do not have to take up the role of a keyword researcher or content creator. You do not have to spare resources for graphic design or campaign management. All of this is done by a specialized PPC management team like Softtrix.
New Ideas At The Snap Of Your Fingers
Brainstorming for new ideas, researching the industry, keeping track of the latest marketing developments, and coming up with new promotional and advertising strategies is the job of the digital marketing or PPC management team.
The Latest Marketing Technology
You also get access to the latest marketing technology available in your industry. This includes:
– Strategic content research
– Automation tools for marketing
– SEO optimization
– Resources for stock video and photo
– Competitive research for PPC and SEO
So yes, when you compare the quality of these services with what you get with a cheap alternative, it is going to come as a shock. Remember, high-quality digital marketing does not come cheap.
Discover
How Our Agency Can Generate More Traffic & Sales For You!
SEO: Maximize traffic with top-notch SEO Services. Watch real results!​
PPC:

Ignite instant lead generation with my team of PPC experts.

Content Marketing:

Unleash my team of storytellers who craft share-worthy content, attract traffic, and pull in valuable links.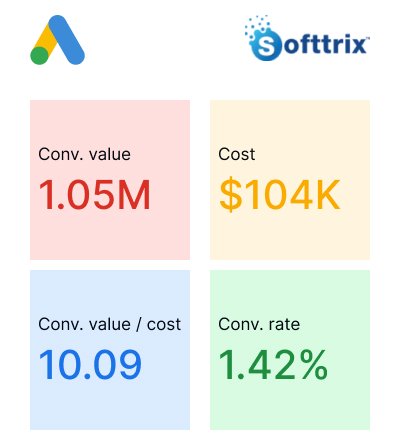 Why Do Most Construction Companies Fail These Days?
The biggest reason for construction businesses failing these days is the lack of realization among them that the world has become highly digitized. They take internet marketing lightly and do not wish to invest in SEO and PPC. This does not do anything to create brand awareness among their audience. Let's break down these reasons in the following section:
Not Being Able To Generate Leads
Their inability to embrace digitization prevents them from generating leads that can be converted into active customers.
Not Connecting With Consumers
Not investing in SEO and PPC prevents them from connecting with their prospects and keeping them engaged with their offerings.
The Inability To Manage Reputation Online
Online reputation matters a lot. When a construction business fails to create strong goodwill on the internet, it fails to generate interest. The credibility of the brand declines or remains stagnant mostly. This doesn't work well for a construction business in the present time and age.
Not Being Able To Measure Success
When they have limited online or digital presence, they have little to no means to measure their success. And when this is the situation, construction businesses fail. But your construction company is not going to be lost in oblivion.
You will be surprised to know that you can increase your brand awareness by 80% by investing in the right PPC ads for your construction business today, provided you know your audience well. Yes, it is crucial to Know Your Target Audience and tap them in at the right moment. And Softtrix helps you do exactly that. This is the first step to creating a robust and result-oriented PPC strategy for your construction business. Understand whether your customer wants a farmhouse-style home built or his luxury kitchen remodeled or maybe he wants to redo his storefront. The more specific you become with your target audience, the more effective your PPC ad is going to be. Launching ads that are specific helps you achieve optimum results by targeting the prospects and converting them into qualified leads So, do you see a reason to delay it any further? 
It is time to get a free PPC consultation with Softtrix right now!
Frequently Asked Questions