Watches are, undeniably, one of the most fascinating items we reminisce about when talking about luxury. There is no doubt that the watch industry has become the most prominent business sector worldwide. 
As per the market report, revenue in the watches industry is approx. $75 billion USD in 2023, and is expected to grow annually by 4.44% (CAGR 2023-2026). Moreover, the revenue in the luxury watches market is around $48 billion USD in 2023 and is projected to grow annually by 2.38% (CAGR 2023-2028). 
But, be it any business around the world, there comes a low-sales season or pandemic period or a business phase when sales start touching the bottom limit.  As a business owner, you will always want to boost sales of your online ecommerce store as soon as possible! 
Right?   
So, what's the most trouble-free way of increasing sales of your watch store while building a reputable name for your brand in the market? 
The answer is – PPC Marketing!
YES! Digital marketing plays a leading role in reaching a wider audience while promoting products via different online channels.
Don't wish to read it all? 
Watch this short video to find out how to increase sales for your watch store! 
Does Your Online Watch Store Really Need Marketing?
Well, to be precise, it is a YES! 
See, we have entered the digital-first world where the market landscape is constantly evolving, So, there is a need to brush up on your marketing techniques to cope with this transforming world.
PPC marketing is the door to enhancing your watch store business while increasing sales. Doesn't matter how cut-throat your competition is, PPC ads are capable of giving your business the required boost, while filling your pockets with considerable profits. 
According to a survey, it is found that PPC Google Ads generate twice the traffic compared to other marketing practices. 
The results are so real and fascinating; more than 80% of companies use Google Ads for PPC to perk up their online visibility, reach target audiences faster, improve brand reputation, and boost sales. 
So, if you, as a watch store owner, is experiencing a decline in sales, then PPC would be the best bet to recover and generate adequate profits. 
What Are The Top Selling Products For An Online Watch Store?
Owning an online watch store is one of the most luxurious businesses to have right now. Looking at the facts, more than half the global population having access to the internet loves shopping online, making things tough for brick-and-mortar stores.
As a watch store owner, having an ecommerce store is a wonderful measure of staying ahead of the competition. If yours is a multi-brand watch store, then you only need to promote your business, rest, the people already know these brands and they will make the purchase from a trustworthy channel if you build it in them.
Here is a list of the top brands for watches worldwide! You can stock a few of them, so that your customer knows where to find them, in their geographical area.
Rolex

–

The most well-known, best-selling, and luxurious

Patek Philippe

–

The best expensive watches brand

Cartier

–

Known for making luxurious timepieces

Omega

–

A well-known brand in the worldwide market

Audemars Piguet

–

The world's most exquisite timepieces

Timex –

An affordable watch brand renowned worldwide
Now that the world is going digital, there are many digital watch brands making their place in the market. Some of the big players in the digital watches landscape are: 
Apple Inc.

–

The largest player in the digital watch market

Fossil Group Inc.

–

Creating the perfect timepieces for men & women
Casio – Known for making luxury analog and digital watches
What Are The Relevant Keywords To Target For Your Online Watch Store?
Currently, there are thousands of watch stores around the world selling a diverse range of watches from affordable and premium to luxury. All of these brands follow an extraordinary marketing approach to get more traffic and sales.
'Best Watch' is probably the most ranked and highly searched keyword around the world by users. But, the list includes millions of other keywords that businesses use to drive more sales.
Here are the relevant keywords to target for your online watch store:
| Keyword | Avg. monthly searches | Competition | Top of page bid (low range) | Top of page bid (high range) |
| --- | --- | --- | --- | --- |
| cartier watches online | 50 | High | 3.29 | 10.17 |
| buy watch online | 500 | High | 0.63 | 4.4 |
| buy timex watches | 50 | High | 0.57 | 10.79 |
| buy rolex online | 5000 | High | 1.36 | 4.45 |
| watch online shopping | 500 | High | 0.62 | 3.64 |
| cartier online shop | 50 | High | | |
| rolex online shop | 50 | High | 1.61 | 3.53 |
| buy wrist watch online | 50 | High | | |
| order rolex online | 50 | High | 2.7 | 7.07 |
How Targeting Keywords Can Help Your Watch Store Drive Sales?
Keyword targeting is an important strategy used by online businesses to reach a certain set of audiences and drive sales. When you incorporate relevant keywords focusing your product & services on the website, the chances of top listing in search engines like Google and Bing are higher. 
As per the principles of SEO (Search Engine Optimization), keywords are an extremely important aspect of digital marketing. High-ranking keywords can make your watch store business maintain the top position in search engine result pages (SERPs). 
Moreover, there are certain digital tools that allow you to unveil user search intentions and deliver appropriate products and services. As a result, such high-ranking keywords can help your business attract organic and unpaid traffic, to a large extent. 
How Many Clicks You Should Expect From Google Search Ads For Online Watches Store?
Organic and unpaid traffic from SEO, keyword targeting, and other marketing techniques won't be sufficient to achieve high revenue for your online business. Sooner or later, you will have to open doors for Google Search Ads to maximize customer footfall and increase sales. 
Therefore, investing in Google paid ads is the best decision you can make for your online watch store, believe me! 
Google Search Ads (formerly called Google AdWords) is a brilliant marketing strategy to bring in more traffic and make your investment worthwhile. 
Also called Google Text Ads, it's the most successful product promotion method to reach the target audience and increase sales. Additionally, in PPC (or Pay-per-Click) marketing, you only pay a fixed amount when a user clicks on your ad, which means getting clicks from interested customers is way higher.
Google Search Ads are the first choice for well-recognized businesses because Google is the most loved search engine by today's audience. Moreover, around 80% of businesses prefer Google ads for PPC marketing to cover larger audiences and enjoy increased sales.  
For your online watch store business, you can expect 5X more visitors with PPC marketing. The average CTR for Google Paid Ads is approx. 6.1% in 2023. The average Click-through Rate (CTR) by industry is 6.39% for watch stores in particular (taking Shopping, Collectibles, and Gifts overall).   
How about the results? 
As per the data, the average Cost-per-Click (CPC) for showing the ads on top of the page would be around $1.5 – $3 on the search network. That means, if you are spending around $2000 on Google ads, then you can expect around 1500 – 2000 visitors to your website.
Now, if you are getting 1500 – 2000 visitors, what should be the expected results?
Well, the usual marketing conversion rate stays around 2%-4%, According to the bench marketing conversion rate, if you spend $2000 then your business can expect 1500 – 2000 visitors with a 2% – 4% Conversion rate, which results in around 15-20 conversions.
The next question can be – how much revenue you will make with 15-20 conversions?
It depends on the average ticket size of products. The average ticket size of online watch store usually stays around $200 to $500. 15 conversions indicate a Revenue of $3000 and an ROAS of 1.5X for the first month.
Note: The above results can be achieved only if you are using the best PPC practices. Your business should have a well-designed & responsive website, a blueprint for effective PPC strategies, and a professional PPC marketing team to do the job effectively.
Why Are Google Shopping Ad Campaigns The "Most-Preferred" Option For Online Watch Stores?
To be honest, Google Shopping Ads is the secret ingredient behind the success of many online businesses, giving them a bountiful potential audience. 
Ever noticed those popup ads with images when you look for any product on Google? 
Those are Google Shopping Ads intentionally placed there by certain businesses to get noticed by millions of internet users. These ads are a part of PPC marketing and you require a PPC ad campaign specialist to set them up for your online watch business. 
Google Shopping ads are the paid ads created using your data shared through Google Shopping Feed. Your hired PPC expert can completely control these ads and monitor the coming traffic and those that convert into leads. The expert will regularly monitor these campaigns to discover which of your products are doing great online, to help you serve your customers better. 
Depending on your ads budget, you can set a limit and Google will display ads for a certain period to a specific set of targeted audiences. 
Just like Google Search Ads, you will have to pay a particular amount when a user clicks on your ad. 
The average Cost-per-Click (CPC) for Google Paid Ads is around $4.22 in 2023. The average CPC by industry is $2.72. 
For Google Shopping ad campaigns, the average CPC is around $0.5 to $3 for the online watch business. 
What's The Cost of Remarketing Campaigns For Online Watch Stores?
Remarketing is one of the most celebrated techniques to win back lost customers (those who visited once and never came back). 
Your online watch store will surely require such strategies to re-engage with gone customers. In this constantly changing digital landscape, remarketing or retargeting is the supreme method for businesses to convert lost opportunities into profitable gains.
Retargeting the lost customers is necessary for almost every online business because merely 3% visitors turn into customers and the rest 97% just come for e-window shopping. 
The remarketing ads are specially designed to re-engage with the majority of customers to ensure better sales. 
Now, you might wonder if remarketing ads would cost you a fortune but that's not true! 
The cost of remarketing ads is around $0.25 to $0.60 per click; while the converted customer will pay you way more than the investment. In addition, you only pay this amount when a genuine customer clicks on your ad. 
So, that's a win-win! 
What's The Minimum Advertising Budget Required To Boost Sales for Your Online Watch Store?
A minimum of $1000 would be enough to run a successful advertising campaign and generate sales, initially.  
It's true, brand promotion for your watches store can be done without breaking the bank. However, you can gradually increase the budget as soon as you see some good performance. 
Moreover, the outcomes for your advertising campaigns completely depend on the marketing agency you choose. With Softtrix, you can easily expect at least 500+ visitors on your $1000 Google ads spend. 
The average conversion rate (CVR) for Google ads is around 1.57% in 2023. 
Monthly PPC Account Management Fees For Your Online Watch Store?
Paid Advertising is the key player in this digital-first world that's capable of supercharging your watch store and bringing in traffic. But, to maintain that top position, and boost business growth, you need PPC account management by specialists. 
PPC account management is the most important strategy that allows you to monitor ad campaigns and their budget. All you need is a specialized team of experts that hold enough PPC experience to set up successful ad campaigns. 
Are you ready to supercharge your watches store business with PPC? 
The PPC professionals at Softtrix are adept at setting up, manage, monitor and optimize your ad campaigns in the best way possible, so that you get optimum results from the investment you make. 
The monthly budget you require for PPC account management with us will be $500. However, Softtrix is currently offering a $500 promotional discount code (FREE Google Ads Credit) to users setting up their first account with our agency. 
So, what are you waiting for? Make your monthly budget ZERO with a special coupon code!  
Are You Struggling To Generate Sales?
Let Paid Advertising Turn Your Woes To Business Triumphs!
Attract targeted potential audience

High conversion rate

Boost in Return On Investment (ROI)
Why Does Your Business Need Continuous PPC Campaign Management?
Hey there, you know how important it is to stay on top of search engine results right? 
It's not only about getting more visitors to your web store but also to sell more stuff, build brand repo, and make your business stand out! 
And, for all that you need one thing – PPC Campaign Management! 
PPC campaign management allows you to decide on a well-organized watches store advertising budget. When done under expert supervision at Softtrix, your business will ensure an increase in ROI and guaranteed top position in SERPs (search engine results pages). 
Pay-per Click gives you the expected business results, considering your ads investment, business niche, and ad campaigns set up. So, ensure you invest your money at the right place!  
Moreover, for generating continuous traffic, your watch store will require continuous campaign management too. PPC allows you to monitor and optimize ad campaigns to transform things into your business's favor. 
Here are the top reasons your online watch store needs continuous PPC campaigns management. 
Increase in traffic & sales
Affordable marketing solution
Discover target audience with ease
Monitor & optimize ad campaigns
Better positioning in ad columns
Higher chances of top spot in SERPs
Bring in more customers & improve customer experience
What ROI Can You Expect From Digital Marketing Campaigns With Softtrix?
ROI (Return on Investment) completely depends on the number of successful ad campaigns your business is presently running. 
According to the experts, a marketing campaign that delivers up to $5 ROI for $1 spent is considered as an efficient marketing campaign. And, a campaign that generates $10 for every $1 spent is measured as an excellent marketing campaign. 
| Time | Expected ROAS | Expected Budget | Expected Sales |
| --- | --- | --- | --- |
| Month 1 |     1.5X | $2,000 | $3,000 |
| Month 2 |   2X | $2,000 | $4,000 |
| Month 3 |       2X+ to 4X | $2,000 | $4,000-$8,000 |
| Month 4 | 4X to 6X | $2,000 | $8,000-$12,000 |
| Month 5 | 6X to 8X | $2,000 | $12,000-$16,000 |
| Month 6 | 8X to 10X+ | $2,000 | $16,000-$20,000+ |
Now, with Softtrix, you can expect brilliant results because the PPC specialists here have experience in running excellent marketing campaigns. 
Don't believe what we say? 
Alright, here is the real-life case study to prove our statement! 
Case Study – Generated Monthly Sales Worth $53000, Selling Watches

We share a successful case study where our team helped one of our clients from the USA generate sales of more than $50,000 monthly selling watches. After examining their e-commerce store, we found some issues, which were then rectified.
Their initial revenue was $12000, which was increased to $53000 and the ROAS was also up from 3.29% to 7.58%. The goal of running ad campaigns was to increase sales and also boost the ROAS (return on ad spend).
Check out this video to find out how we achieved these outcomes:
To set up your PPC ad campaigns with us, you can start with a minimum $2500 to get some serious sales. 
NOTE: From total budget of $2500, $2000 ads spent cost & $500 service and maintenance charges are there.
Why Pick Professionals, Over Cheaper Marketing Services For Your Watch Store?
Watch stores are a part of luxury wear that people invest in choosing cheaper marketing services should never be on your list when targeting the elite audience. 
While there are cheaper options available in the market that guarantee better results, believe it or not, the sales will start to decrease in due course. 
You will regret your decision to choose cheaper marketing agencies in the long run; and avoid making such mistakes to make your watches store business thrive. 
Here are the top reasons you should choose the professionals over cheaper options for marketing your watches store! 
The best digital marketing agencies deliver incredible ROI 
Experts give your business the boost it needs
You enjoy top-notch marketing services without draining resources
Pro-level advertising services at the cost-effective prices
You lead the way with latest tools, technology, and techniques
Get the real worth for your marketing efforts
Create ad campaigns that really work and deliver results
24/7, around the clock support by the specialists
Quality team, quality work, quality results
 Abundance of opportunities to expand your audience reach
Connect with fresh customers via Social Media, SEO, and any other channel
Let your current staff work in partnership seamlessly with experts 
Why Do Most Online Watch Stores Businesses Fail?
E-commerce watch store business is not easy to build looking at the booming competition. It's challenging to keep the business up and running for long, if you don't have an expert development, marketing, and management team on your back.   
Nowadays, there are thousands of watches brands and millions of watch stores online. So, only the ones who offer quality products and services lead the market, rest shut down in the first one or two years.
Most online watches store businesses fail because:
     

They don't understand their target audience

     

They don't work on improving online visibility

     

They don't aggressively engage with potential buyers

     

They don't provide informative & convincing product descriptions

 

They don't work on incorporating relevant keywords in the content (web content, articles, landing pages, & more)

     

They don't work on capturing customer interest using top-quality images & videos

     

They don't believe in the results that businesses deliver with Google Paid Ads

     

They don't pay attention to customer reviews & feedback

 

They don't utilize platforms like Instagram, Facebook, LinkedIn, X (Twitter) to foster loyal customer base

 

They don't partner with influencers to expand audience reach & increase followers

They don't offer discounts and promotions, making customers excited using time-sensitive deals

 

They don't have mobile-friendly, user-friendly, and responsive ecommerce store for seamless shopping experience

 

They don't value the power of email marketing campaigns for brand promotion

 

They don't nurture customer relationships to build confidence

 

They don't have any campaign ready for retargeting lost customers

 

They don't work on rewarding repeat customers for long-term engagement

They don't work on website SEO – meta tags, URLs, rankings, visibility, images optimization
Discover
How Our Agency Can Generate More Traffic & Sales For You!
SEO: Maximize traffic with top-notch SEO Services. Watch real results!​
PPC:

Ignite instant lead generation with my team of PPC experts.

Content Marketing:

Unleash my team of storytellers who craft share-worthy content, attract traffic, and pull in valuable links.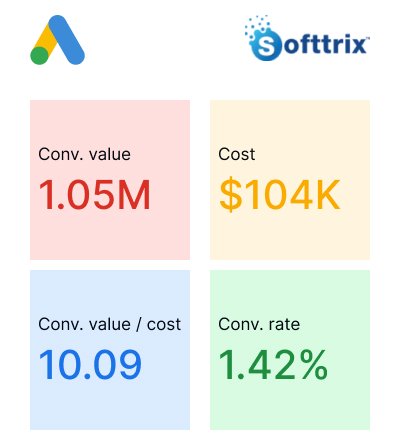 There you have it! 
It won't be too challenging for you to boost sales for your online watches store now that you have the knowledge of the marketing ins-outs of the market. 
However, having a well-known digital marketing agency – Softtrix – on your back for the marketing and development process would be your best bet to win customers. 
Our expert teams believe in quality work and we can guarantee remarkable sales growth in the watches industry. 
So, without wasting any more time, connect with our professionals right away to kickstart your business growth.