Health clubs, fitness studios, and gyms immensely rely on digital marketing services to stay competitive and profitable in the ever-changing digital landscape. The right digital marketing strategy can help health clubs and gym owners attract, engage, and retain members, attract new ones, and boost profits.
Why is Digital Marketing Important for Health Clubs?
Health club digital marketing is a process of leveraging digital channels such as SEO, PPC, SMO, content marketing, email marketing, and more to grow an online presence, build a strong brand, and foster relationships with existing and new clients. Digital marketing strategies are not one-size-fits-all. Every fitness studio, gym, or health club needs a customized approach to communicate the right message at the right time. One of the most important aspects of fitness marketing is engaging your audience through motivational posts and educational and informative graphics to help customers draw closer to your business goals. It can also be fulfilled through actionable posts, stories, reels, banners, and more.
If you are wondering how health club digital marketing is beneficial, go through the reasons mentioned below:-
Increased Business Visibility and Reach- Digital marketing strategies for health clubs can play a vital role in expanding the reach of your health club's/gym's business beyond its geographical area. It is seen that customers usually search for gyms, fitness centers, and health clubs online. That is why it is essential to leverage the power of digital platforms to increase visibility, generate leads, and increase conversions. All these strategies ensure increased gym memberships, more customers, and more profits.
Increased Customer Engagement- A solid digital presence makes you more likely to engage your customers better. Digital marketing provides you access to digital channels where you can interact with your customers, reply to their messages, and provide them with personalized experiences that can lead to heightened customized experiences. You can create your digital marketing strategies in such a way that all stages of the customer journey can be targeted in a better manner.
Cost-effective than traditional marketing- There is no denying that digital marketing is much more effective than conventional forms of marketing. Additionally, traditional marketing strategies are effective when the reach of your business is limited. But digital marketing is right for you when you want to extend the reach of your health clubs or fitness business beyond the geographical horizons. Digital marketing strategies are a sure-fire way of maximizing your budget and getting the most out of your digital campaigns.
Increased Brand Awareness and Visibility- A strong presence of your health club online can increase the awareness of your business among your targeted customers. People will perceive you as a credible source when you enjoy a good reputation online. Therefore, your goal should be to provide your customers with a positive experience so that more and more customers can be retained.
With the help of health club digital marketing, you can give your health business global exposure and build lasting relationships.
Statistics Related to the Gym and Fitness Industry
The health clubs and gym market is estimated to be worth $81.5 billion in 2023.
In the USA alone, more than 6 billion gyms are serving 71.5 million customers
There are more than 4880 gyms in the UK, and the market value is more than £1.8 billion.
The health club market was worth $96.7 billion globally, and it grew every year from 2008 to 2020.
Digital Marketing Practices for Your Health Club
Comprehensive Keyword Research- The first step would be to conduct thorough keyword research. We will look at the current competition, what keywords your competitors rank on, and which keywords best meet your business needs. Depending on your target audience, your business goals, and market competition, we will suggest you a list of keywords.
Leveraging the power of social media- Another way of growing your health club or gym business is through social media. While this may sound easy, there are tactics to apply to utilize the power of social media to grow your business. The key is to create compelling posts and polls, reply to user comments, and engage with your customers to build trust and attract them to your health club business services.
Some of the strategies that can be implemented to make the best use of social media are:-
Determining the problem and providing solutions to users
Providing useful tips, tricks, and information related to the fitness business
Providing right call-to-action (CTA)
But by utilizing these tips, you can emerge as a thought industry leader and connect well with your customers.
Utilize the power of local SEO- If you are a local business, then tapping the power of local SEO can improve visibility and enhance the credibility of your business among local customers. This may include creating your Google business account, optimizing your local profiles, using keywords to describe your business, and motivating your customers to leave reviews. Keeping a check on the business details such as the name, address, phone number, and more across all platforms will also help your business rank high in Google's local search.
When your business starts ranking on the local keywords, you can be assured that your potential customers will come to you organically. It will also enable them to find your business and may leave a message or give a call when they want to engage with your business services.
Investing in paid advertising- If you think SEO can take a long to show you the results, then investing in paid advertising may be the right thing for you. Paid ads will make your business visible to those who might be interested in your business services. You can see results instantly through relevant leads, increased traffic, and enhanced business visibility. It will make your gym or health club appear high in the SERPs. It is worth noting here that users browse only the first Google page. Therefore, your goal should be to rank on the first page of Google.
The results achieved through PPC ads are easily measureable. You can get to see how your ads are performing and tweak changes to reap the results that you are looking for. You need to bear in mind that PPC requires open-ended investment and commitment. PPC ads, if implemented correctly, can act as a booster for your fitness marketing campaign.
Video Marketing Can Greatly Help- If we go by the statistics, you will find that YouTube currently has more than 2.68 billion active users online. Therefore, tapping the power of YouTube marketing can make your business visible to a solid base of active users. You can create an influential health club digital marketing to boost your results, showcase the facilities of your health club, and engage with your potential customers.
One effective video advertising strategy is creating content tailored to educate, motivate, and entertain the audience. Doing so can also promote your brand values, voice, and business goals. By utilizing an effective marketing strategy, you can get your business in front of your targeted audience and expand the reach of your business.
Influencer Marketing- The increased fame of Facebook, Instagram, and YouTube has produced a new category called- social influencers who enjoy a solid base of followers. Their followers eagerly wait for the following updates. You can use these influencers' help to market your health club services to their loyal followers. Choosing the right influencer can prove to be your ticket to success.
Why Prefer Digital Marketing for Health Clubs/Gyms?
When evaluating your options, this question might have crossed your mind a million times. The trust is that digital marketing can benefit your health club business like no other. It can be a secret weapon for transforming your fitness business if used correctly. It will get your business in front of your potential customers.
Mentioned below are some of the ways where digital marketing can help your health club/fitness business.
Cost-effective- The number one reason why people prefer investing in digital marketing is because of its cost-efficiency. Traditional marketing channels have a limited reach and are extremely expensive. On the other hand, digital marketing channels allow you to go beyond geographical locations and demographics and are much more cost-effective than other forms of marketing. Not just this, you can also allocate your budget wisely, ensuring every dollar you spend delivers maximum impact.
Easy to Track Results- Digital marketing lets you track the results quickly. You can track website visits, conversion rates, and the cost of new members acquired through digital marketing. When you are armed with these crucial details, you are in a better position to make decisions and fine-tune your strategies for better results. Not just this, you can also ensure every dollar you are spending is well-spent.
Attracting Your Clients- If you are offering a wide range of services, ranging from Crossfit to Yoga, you will have a different client base to cater to. Therefore, you may require a different strategies to cater to a varied client base. These strategies must be created according to the unique needs and interests of the clients. Whether you have young professionals looking for yoga classes or older couples seeking specialized coaching, these strategies would help you reach the right people at the right time.
Easily adapts to the changing trends- The fitness industry is constantly changing. Hence, you need strategies that can allow you to adapt quickly. For instance, if a particular service, such as rehabilitation, suddenly gains popularity, you can adjust your marketing efforts to keep pace with the trend.
Turn Leads into Loyal Customers- Digital marketing strategies are highly beneficial in turning leads into loyal customers. With the help of tailored campaigns, offers, and strategies, you can help clients move the path to commitment, consequently boosting your conversion rates.
Is there Any Difference between a Digital Marketing Strategy and a Digital Marketing Plan?
A marketing plan encapsulates all your actions in your marketing strategy. It contains the specifications of tactics and strategies you will use to meet your marketing goals. For instance, a marketing plan will have a list of events you will be attending and social media platforms that you will use to reach your target audience.
On the other hand, a marketing strategy is a high-level plan that will encapsulate your overall goals for reaching and attracting customers. A strategy includes a detailed analysis of your target market and audience and identifies the USPs that set you apart in the fitness industry.
In short, a marketing strategy contains an overall plan for reaching your targeted customers. Whereas a marketing plan includes the set of actions that you will take to implement those strategies.
Discover
How Our Agency Can Generate More Traffic & Sales For You!
SEO: Maximize traffic with top-notch SEO Services. Watch real results!​
PPC:

Ignite instant lead generation with my team of PPC experts.

Content Marketing:

Unleash my team of storytellers who craft share-worthy content, attract traffic, and pull in valuable links.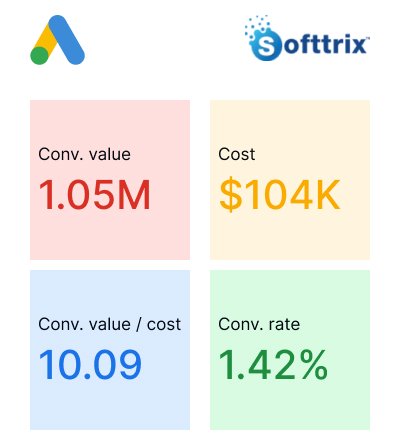 Videos on Digital Marketing for Gym/Health Clubs and Fitness Studios
Some Tips to Ace Digital Marketing for Health Clubs
Digital marketing is tricky. Some strategies work the way you desire, while others might not. Some companies may have always found the perfect strategies that work for their business, but that is different. Many factors come into consideration, and you need to be aware of who your target audience is, how much competition your industry faces, and what goals you have for your business.
Mentioned below are some tips that can help you ace digital marketing for health clubs:-
Be Authentic- The number one rule is to be authentic with your marketing goals. Instead of using stock models, show your customers authentic/real images of your members, your gym, or your gym equipment. According to the data collected by Oberlo, most customers now expect authenticity from the businesses/brands they engage with.
Keep Experimenting – It would not be wrong to say that good marketing comes from tried and tested solutions. It is the result of experimenting and thinking out of the box. You could consider experimenting on different platforms for your health club or fitness studio to work. You never know which platform or strategy might work fine for you.
Offer a Seamless Experience to your customers- The number one rule to keep your customers connected is to offer your clients a seamless experience. You need to put yourself in your customers' shoes and focus on providing them with outstanding services. Consider how customers come to your website, their contact points, and what they seek. Paying attention to all the journey phases might help you strategize your marketing actions accordingly.
Keep sharing positive customer reviews- Success stories are highly inspirational in fitness industry. When a potential customer sees you have hit a milestone, they feel motivated that they can do too. The before and after images of the customers can tap into the readers' emotions.
Transparent Pricing- Unclear pricing models are frustrating and deter customers. Therefore, prepare your pricing models in such a way that there is no room for doubts or confusion. It would be best if you could guide the users about how they are being charged to boost the confidence and satisfaction rate of the clients.
Discover
How Our Agency Can Generate More Traffic & Sales For You!
SEO: Maximize traffic with top-notch SEO Services. Watch real results!​
PPC:

Ignite instant lead generation with my team of PPC experts.

Content Marketing:

Unleash my team of storytellers who craft share-worthy content, attract traffic, and pull in valuable links.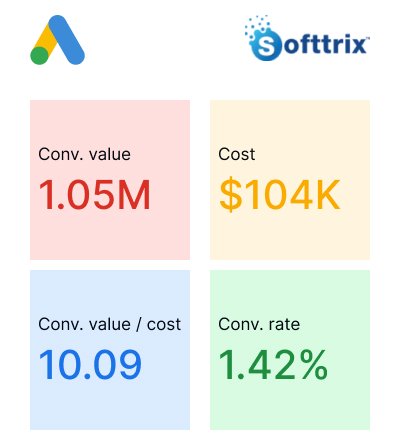 Frequently Asked Questions about Health Club Digital Marketing