In today's tech-dominated world 🌐🏢, it's no surprise that the real estate industry has embraced digital marketing with open arms 💼📱. Gone are the days when potential buyers would rely solely on traditional methods like driving around the neighborhood to find "For Sale" signs 🚗🏠 or flipping through bulky property listings 📜🏘️. But now, digital marketing has completely changed the game. It's revolutionized how people buy and sell homes, giving real estate professionals lots of new ways to reach the people they want to connect with. 
This blog will explore how digital marketing has revolutionized the real estate sector and discuss some practical strategies you can opt to make your real estate business a success. We'll talk about how the internet has become the go-to tool for all sorts of home buyers, from different generations👥🌐. 
But it's not just about looking at houses online. It's about how these online searches often lead to real-life visits to the homes people saw on their screens. And sometimes, these searches even help people find the right real estate agent who guides them through the whole buying process.
In the coming parts of this article, we'll dig into how digital marketing is behind all this change. Plus, we'll give you some simple strategies that can help make your real estate business a big success.
Understanding Digital Marketing for Real Estate Industry
Digital Marketing for the real estate industry is a strategic approach of harnessing online platforms and technologies to promote, advertise and sell properties. It leverages the power of digital tools to generate leads and enhance engagement with potential buyers, sellers, renters, and investors. Digital marketing is a manifold process with consistent and appropriate use of digital tools to yield results. Harnessing the digital media, requires the know-how of industry's best practices and persistent practice.
Let us delve in the realm of digital marketing and learn how you can generate conversions out of the leads. 
Popular Real Estate Trends That Digital Marketers Cannot Ignore in 2023
The returns from a promising digital marketing strategy can generate revenue for your business. Let's look at some astonishing real estate stats.
According to NAR Home Buyers and Sellers Generational Trends,
 

47% of potential buyers looked to online platforms as their first step in the home buying process. 
51% of buyers found the home on the internet that they purchased.
83% real estate agents used Multiple Listing Websites to market Home.
Looking at the numbers, it's crystal clear: both home buyers and real estate agents are leaning on online marketing more than ever in the home buying and selling journey. 🏡📈
This isn't just a trend—it's a game-changer! 🌟🚀
Why Do Real Estate Firms And Brokers Need Digital Marketing?
In the epoch of digital connectivity and constant innovation 🌐✨, realtors can no longer afford to ignore the power of digital marketing. From reaching a global audience 🌍📢 to providing engaging visual content 📸 and leveraging data insights 📊, digital marketing equips real estate professionals with the tools they need to thrive in a competitive market. By embracing the following digital strategies, realtors can elevate their brand 🚀🏢, connect with potential buyers 🤝🏡, and stay ahead in the dynamic real estate landscape 📈.
Boosts Online Presence

: In today's digital age, potential clients actively search for real estate services and properties online. Digital marketing helps real estate firms and brokers establish a strong online presence, making it easier for potential clients to find them when searching on search engines, social media, and other online platforms.




Targeted Marketing

: Unlike traditional marketing, digital marketing allows realtors to target their marketing efforts precisely. With the benefits of data-driven insights, realtors can identify specific demographics and interests to ensure their message reaches the right people, thereby increasing the chances of potential leads.




Cost-Effectiveness

: Digital marketing is the most cost-effective marketing strategy. Firms and brokers can allocate their budgets strategically, optimizing campaigns for better results without breaking the bank.




Seamless Customer Communication

: Social media platforms enable firms and brokers to engage with clients, answer inquiries, and provide timely information. This interaction fosters relationships, builds trust, and demonstrates expertise.
Is Your Business Website Not Visible On Google?
Get It Ranked On #1 Page With Us! 
Google #1 page ranking for targeted keywords
Rank #1 on your local maps
Increased brand engagement & sales
How does Digital Marketing help your Potential Clients in Every Stage of the Sales Funnel?
In the realm of real estate, where the journey from initial interest to closing a deal can be complex and multifaceted, digital marketing emerges as a powerful tool to guide potential clients through the sales funnel. Just as a skilled realtor navigates clients through the intricacies of property transactions, digital marketing strategically nurtures and assists potential buyers at every stage of their decision-making process.
Let's delve into how digital marketing plays a pivotal role in each sales funnel stage.
Awareness Stage:

At the top of the funnel, potential clients are in the awareness stage, just beginning to explore their options. Digital marketing shines here by creating brand awareness and sparking interest.




Interest Stage

: As potential clients move into the interest stage, their curiosity deepens, and they seek more detailed information. Digital marketing continues to serve by providing educational content that addresses their questions and concerns.




Consideration Stage

: In the consideration stage, potential clients have narrowed their options and are evaluating specific properties. Digital marketing assists by presenting tailored solutions. Real estate websites and listing portals offer comprehensive property information, high-quality images, and immersive virtual tours that allow buyers to explore homes from the comfort of their devices.




Decision Stage

: As potential clients enter the decision stage, they are close to making a commitment. Digital marketing becomes a facilitator of this critical step. Interactive tools, such as mortgage calculators, can help buyers assess affordability, easing their decision-making process.
How to Create an Effective Digital Marketing Plan for Your Business?
Creating a digital marketing plan suitable for your business can be a daunting yet rewarding task. Here are a few tips shared by Sofftrix's digital marketing experts that can help you get started in your journey.  

Creating an effective digital marketing strategy comprises of two major steps:
This is the stepping stone of your entire marketing plan and hence, pivotal. It starts way before your actual marketing. The following are some of the crucial steps to consider while doing the initial research.
Setting Clear Goals

: Define your digital marketing goals. Determine what you want to achieve, whether it's generating leads, increasing website traffic, promoting specific properties, and building brand awareness.




Knowing your Target Audience

: Understand your target clients. Research their demographics, interests, behaviors, and preferences to tailor your marketing efforts effectively.

Knowing your Competition

: Research your competitors. See closely what they are doing and how you can improvise their marketing efforts to provide a better strategy to the customers. 



This stage marks the beginning of your digital marketing journey. Insights gathered from the preliminary stage backed with expert knowledge and industry's best practices, you can create an effective digital marketing plan for your real estate business in no time.
The following are some of the crucial steps:
Building a professional website

: Create a user-friendly and visually appealing website. Including property listings, agent profiles, contact information, and informative content about the real estate process to enhance the user experience. Landing pages can be created for specific properties or campaigns to capture leads.



Search Engine Optimization (SEO) & Content Marketing

: Invest in creating a content marketing strategy and optimize it for search engines. Check out SEO guidelines for increasing ranking on search engine results.



Pay-Per-Click Advertising (PPC):

Running targeted ads on search engines and social media platforms allows you to reach a specific audience based on demographics, location, interests, and search intent. Google Ads is a cost-effective way of generating new leads based on personalized ads.

Social Media Marketing

: Utilizing social media platforms like Facebook, Instagram, LinkedIn, and Twitter to showcase property listings, share informative content, engage with the audience, and build a brand presence.
🔍🏠 With a digitally savvy generation, most of the real estate decisions are influenced by the online media. Hence, it becomes extremely crucial for you to stand out from the competition. Maintaining a functional website and mere posting the listings online is not enough. You need to ensure your listings are getting seen at the top of search engine results when people start their online search. And to do that, a solid search engine optimization (SEO) strategy is vital. Let's dive into what SEO is and how you can leverage SEO for your real estate business.🚀💼 
SEO or Search Engine Optimization is a process of improving your website's online presence and visibility in major search engines like Google, Microsoft, Bing, etc., and ranking the SERPs or Search Engine Result Pages higher. SEO increases organic traffic to your website and enhances your business's chance of getting 'noticed'. The better visibility of your websites in the search results, the more likely you are to be found and clicked on. 🔎📈
SEO for real estate is a way to optimize your online content to attract potential buyers through organic search results, as opposed to paid online advertising, like Google Ads. 💻🏠💰
Here's a checklist designed by Sofftrix's SEO experts to help you get started.✅📋
1. Research Your Keywords
Research your keywords diligently. Keywords are the foundation of an effective SEO campaign. To rank at the top, you need to research the keywords your clients are typing in when they start their house hunting journey. Content is what that ranks in the search engines, hence make sure to include all the relevant long-tail keywords in your content. For real estate SEO, the following are a few of the crucial keywords.
real estate marketing agency

real estate marketing strategy

real estate digital marketing agency

real estate marketing services
2. Perform a full technical audit of your website
Technical SEO plays a major role in SEO rankings. Look for the following critical elements while website auditing.
Error Codes

Site-Loading Speed

Website Structure

Internal linking

Website Security
3. Define KPIs of your SEO Campaign
Clearly define your key performance indicators to measure the results. The following are some of the trackable KPIs:
Increased Google Rankings

Increased Google Impressions

Increased Click-through-rate (CTR)

Increased Google Traffic 
4. Optimize your Website for Mobile App
Majority of people now search from their mobile devices, so much so that many websites are automatically switched to mobile indexing first which means that Google only crawls the websites with mobile bots. These mobile bots treat your website the same as a mobile device, therefore, it is vital that your website is optimized for mobile users.

Organic search brings the highest ROI out of any digital marketing channel. The stats show that SEO works to increase traffic and, in turn, profits, but keep in mind that SEO is a long-term game that can take months to show significant results. 
For a customisable SEO plan for your business, get in touch with our SEO experts.
PPC stands for pay-per-click, a form of digital marketing in which realtors pay each time one of their ads is clicked. In other words, it's a way of buying visits to your site, rather than attempting to "earn" those visits organically. It helps you get visibility on the search engines for all real estate queries in your target area, so you can drive visitors to your website, generate leads, close more sales and stand out in a competitive market. 
Here are a few benefits why you should be investing in PPC ads as a realtor.
1. Increase More Targeted Sales
PPC ads reach a more targeted audience and hence, leads to conversions. Your ads are only displayed to potential customers already expressing intent.
PPC is a direct link between the cost and performance because you only pay when a customer visits your website. This means you are only spending on the potential clients who are already in the sales funnel and paying for the results.
3. Staying Ahead of the Competition
PPC provides instant exposure for high-volume searches. From search ads to video campaigns on YouTube and display banners, you can publish your ads on many platforms affiliated with the Google Network to ensure your real estate business remains top of mind.
4. Faster Results than SEO
PPC marketing can boost traffic almost instantly unlike SEO strategy. So, if you have a new real estate listing you urgently want to alert clients to then PPC is your best bet.
How Much Budget Should You Put into Real Estate Digital Marketing?
The budget allocation for real estate digital marketing can vary depending on factors such as the size of your business, target market, geographic location, and overall marketing goals. Here's a vague idea of how much you should be investing in creating an effective digital marketing plan.
Search Engine Optimization (SEO):

Allocate around 20% to 30% of the total digital marketing budget to SEO efforts. This budget can cover on-page optimization, keyword research, content creation, backlink building, and technical SEO enhancements.



Paid Advertisements:

Allocate around 30% to 40% of the total digital marketing budget to paid ads. This budget can cover platforms like Google Ads (search and display), social media advertising (Facebook, Instagram, LinkedIn), and retargeting campaigns



Social Media Marketing

: Allocate around 20% to 30% of the total digital marketing budget to social media marketing. This budget can cover content creation, social media advertising, influencer collaborations (if applicable), and social media management tools.
‍How can Softtrix help you achieve your digital marketing Goal?
Softtrix helps you strategically achieve the goals of real estate digital marketing to meet the unique demands of your business and clients.
Here are the key objectives we work upon to deliver immeasurable potential leads and conversions.
Increase your Brand Awareness
By implementing effective digital marketing strategies, we can help you boost your brand visibility and create awareness among potential buyers and sellers. Your brand can be at the forefront of clients' minds when they think of real estate through targeted ads, social media campaigns, and search engine optimization.
Our advanced audience targeting skills allow you to reach the right audience at the right time. By utilizing lead generation tactics such as content marketing, gated resources, and interactive tools, we target individuals actively seeking information about properties and real estate services thereby, having a higher likelihood of converting into clients.

Build Trust and Credibility
Through consistent content creation, sharing market insights, and engaging with potential clients on social media, we establish your authority in the real estate field. Building trust and credibility online can influence clients to choose you as their realtor, especially in a market where trust is critical.
Foster Engagement and Interaction
Digital marketing facilitates real-time communication through social media, chatbots, and email. Engaging with potential clients on time shows your commitment to their needs and queries, enhancing their overall experience and increasing the likelihood of conversion.
Tips from Sofftrix Experts
This is what makes us your best digital marketing partners. Look for yourself at what the Softtrix partnership looks like.
Virtual Tours and 3D Visualization

: We will guide you through utilizing technologies like virtual reality (VR) and 3D visualization to provide immersive property tours and enhance the online viewing experience.  

Online Listings and Directories

: Posting property listings on real estate portals, MLS websites, and third-party aggregators to increase the visibility of properties.

Data Analytics and Tracking:

Monitoring and analyzing the performance of digital marketing campaigns to make data-driven decisions, optimize strategies, and measure return on investment (ROI).

Chatbots and Live Chat

: Implementing chat bots or live chat features on websites to provide instant assistance and engage with visitors in real-time.
Discover
How Our Agency Can Generate More Traffic & Sales For You!
SEO:

Maximize traffic with top-notch SEO Services. Watch real results!​

PPC:

Ignite instant lead generation with my team of PPC experts.

Content Marketing:

Unleash my team of storytellers who craft share-worthy content, attract traffic, and pull in valuable links.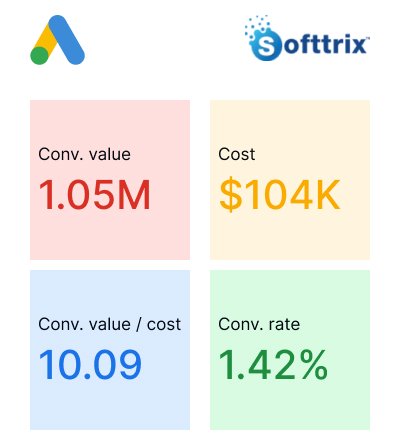 Ready To Explore Digital Marketing For Your Real Estate!​​
In a rapidly evolving landscape, digital marketing revolutionizes real estate. No longer confined to traditional methods, buyers now explore online options. This paradigm shift connects realtors with audiences like never before. The potential of digital marketing is evident, shaping a dynamic and competitive sector. As this blog concludes, remember that embracing digital strategies is not just an option—it's the key to thriving in real estate's tech-driven era. Softtrix assists with brand awareness, trust, engagement. Stay informed, adapt, and leverage the power of digital to redefine your success. 
Digital marketing: a game-changer for real estate.
1. Why is Keyword Targeting Important in Real Estate Digital Marketing?
Keyword targeting stands as a cornerstone of effective real estate digital marketing. It's not just about using the right words; it's about strategically placing your content where potential clients are actively searching.

2. What ROI Can You Expect from Our Digital Marketing Campaigns?
You Can expect a significant increase in the following metrics:
Conversion rate

Number of ad campaigns running

Increased Leads
3. Why Do Most Real Estate Businesses Fail?
Most real estate businesses fail because of lack of proper and effective customer communication.
4. Who's the real estate Audience?
If your real estate digital marketing strategy tries to appeal to everyone simultaneously, you will be ignored. Most of the content in real estate focuses on the buyer, but seasoned realtors know that their actual business comes from past clients and sellers. Relevancy is key in this step. By segmenting your audience, you can produce relevant content.
5. How do I start digital marketing in real estate?
Starting your journey into real estate digital marketing can be both exciting and rewarding. Talk to your digital marketing experts to help you get started on the right foot.