⚡️Are you a local electrician or the owner of a small electrical business? 😟

Is your business facing a shortage 📉 of customers? 😓

Are you weary of operating your business using the same methods 💼 from the early '90s?💡

Are you interested in transforming your conventional electrician business into a profitable 💰 enterprise?
Here is a wake-up call for you in the world of digital technology 🌐, where you can promote your 🔌 electrician business online, and 📲 digital marketing strategies such as automation, smart devices, and interconnected systems may give you a new perspective on your electrician businesses. 
The role of electricians has now taken on a new dimension📈. Electrician businesses are now expanded beyond traditional installation and repairs but have expanded their expertise to meet the growing demands in the digital age 📊. They work in almost every area, like the energy sector, aviation sector, construction industry, telecommunications, smart home, residential services, etc.
In this comprehensive guide for electricians, we will discuss the crucial aspects of how electricians get more clients in digital marketing, strategies, setting up digital marketing costs, and explore the evolving landscape of electrician businesses in the context of the digital technology revolution. ⚙️💼
Understanding Digital Marketing for Electricians
In this digital era, individuals often seek Internet services, which extends the scope to the electrician services business. Digital marketing for electrician gives you a robust online presence in your electrical business. It assures you that when a resident looks for an electrician's help, your business will feature prominently in their search results.
Furthermore, proficient digital marketing empowers you to cultivate an online reputation, interact with clientele, and, in turn, boost lead generation and appointment bookings. This enables customers to explore more options and opens the door to a wide array of electricians in their area.
Whether you are just beginning your digital journey or looking to supercharge your online presence, this guide will help you flip the switch to success. So, let's get started on this electrifying journey to illuminate your business like never before!
To know how electricians will get more clients.
Market Valuation of Electrician Business
The returns from effective digital marketing can boost business revenue.
Let's examine impressive electrician business statistics.
The electrician industry has a market size of $190.1 billion and generates over $179 billion in revenue.
The electrical equipment industry is estimated to reach $72 billion by the end of 2025.
The market will grow at a compound annual growth rate (CAGR) of 11% to 12%. 
The U.S. electrical contractors' market was valued at USD 225 billion in 2022 and is expected to reach USD 283.74 billion by 2028.
The U.S. electrical contractors' market is expected to grow at a CAGR of 3.94% from 2022 to 2028
This market data gives a clear insight into how this industry will perform in the next few years. So, roll up your sleeves and be ready to scale your electrical business into a profitable one.
Digital Marketing Strategies for Electrician Business
Welcome to a guide on digital marketing strategies tailored specifically for your electrician services business. In this comprehensive overview, we will explore practical ways to harness the power of digital marketing to enhance your online presence, connect with potential clients, and grow your electrician business in the digital age.
Digital marketing starts with optimizing your business website.
It ensures the content written on the website is crisp, relevant, and professional.

It optimizes the content with the targeted keywords.

It verifies whether the website is mobile-friendly and functioning correctly or not.

It determines whether the website's navigation is user-friendly and provides a positive user experience.
Deliver High-Quality Content:
In the digital world, your electrician business needs high-quality or premium content to fulfill your business needs. This means your content should be well-researched, free from all grammatical errors, and easy to understand to the targeted audience. The following are examples of the few content types in digital marketing. 
Blogs

eBooks

Whitepapers

Social Media posts

Guest Posts

Infographics

Video Content and more!
Manage Your Online Reputation:
In online marketing, feedback and comments regarding your business hold significant importance. Therefore, digital marketing will help you to keep a close look at your electrician business. Our experts will help you to list your business on various platforms such as Google, Instagram, Facebook, etc., and maintain a good reputation for your online electrician business.
In this strategy, your rankings on search engines will improve rapidly by implementing thorough keyword research. Our digital experts will assist you in providing answers to all the queries related to keyword research, paid ads, and SEO. It offers instant results in terms of generating leads for your electrician business.
Rather than limiting your electrician services to a specific area, consider expanding the geographical scope of your business. One practical approach is to incorporate distinct location-specific pages on your website, ensuring that you create unique content for each of these pages. If implemented, this strategy will help scale your electrician business to a new level.
Is Your Business Website Not Visible On Google?
Get It Ranked On #1 Page With Us! 
Google #1 page ranking for targeted keywords
Rank #1 on your local maps
Increased brand engagement & sales
Search Engine Optimization For Electricians
If you are looking for local services in your area and want to generate leads and enhance customer engagement, you must be at the top of Google in the local search listing. In this article, we will discuss generating leads using organic SEO.
Search engine optimization is a multifaceted approach to improve website visibility. Here are some essential SEO techniques to enhance your website performance and rankings.
On-page Optimization: This SEO technique helps your website content rank higher on search engines, optimize the navigation, enhance the user experience, and drive more traffic to your website. 
Mobile Optimization:

Mobile devices are now the primary means for internet searches. Optimizing and providing a positive experience for mobile users is crucial to ensure your website is treated as a mobile device.

Keyword Research:

Keyword research is a fundamental aspect of Search Engine Optimization (SEO) that involves selecting relevant keywords and phrases to target your potential customers.

Our SEO experts undergo a deep understanding of your business goals, create keyword mapping, and generate specific keywords with the help of various tools.
SEO KPIs:

Key performance indicators are metrics used to measure the effectiveness and performance of your SEO campaign.

The following are some of the trackable KPIs which are crucial for several reasons: Performance Evaluation, Performance Comparison, Data-Driven Decision Making, Increased Google Traffic
SEO Packages For Electricians In Digital Marketing
Our SEO experts will work with you to create a customized package that fits your specific needs and budget. The SEO packages can be broken into the following categories:
Fixed SEO Plan:

We offer fixed SEO plans for the overall development of your electrician businesses that range between

$500

to

$2000,

depending upon your business requirements. 

Hourly SEO Plan:

This hourly package for SEO optimization is charged hourly, ranging from

$10

to

$25

.

Monthly SEO Plan:

This plan is offered monthly and ranges between

$300

to

$800

per month, depending on your desired services.

Project-based SEO:

Project-based SEO allows businesses to address specific needs while maintaining the flexibility to adopt changing requirements. It usually depends on the project's scope, timeline, and requirements.
Social Media Packages For Electricians
A social media marketing strategy is very crucial for your electrician business. It helps you to increase your customer base, make a good impression, and generate leads for your organization.
Social media packages are essential for electrician businesses because they provide a structured and effective way to leverage the power of digital marketing to attain business growth. They help electricians connect with their audience, establish credibility, showcase their expertise, and ultimately, drive more leads and customers to their electrical services.
Social media packages for electricians could range between $500-$2000, depending on your goals.
Social media marketing is the most popular marketing method in the US, with 72% of the population using it daily. Facebook, YouTube, and Instagram are the most effective methods. Social media marketing offers a reliable way to connect directly with your target audience and make informed decisions quickly.
Investing in Facebook ads can be highly profitable for reaching your target audience and establishing a solid presence on social media. It is a great way to generate leads for your electrician business. You can start with as little as $100 monthly or spend $5000.
Starting with $100 per day is ideal, as it lets you see if you are reaching your target audience and getting the desired results. You can also increase your budget per day to meet your business goals.
YouTube is one of the largest social media platforms globally, with billions of monthly active users. Advertising on YouTube allows electricians to reach a vast and diverse audience, including potential local customers.
If you're looking to advertise on Instagram, the cost of your ads will depend on the bidding model you choose. Typically, you can expect to pay between $0.50 and $1 per click, but if your industry is highly competitive, the cost could increase to $3 per click.
To get started, we recommend allocating at least $100 per day towards your Instagram ads, and once you start seeing positive results, you can confidently increase your budget to maximize your ROI.
Pay-Per-Click For Electricians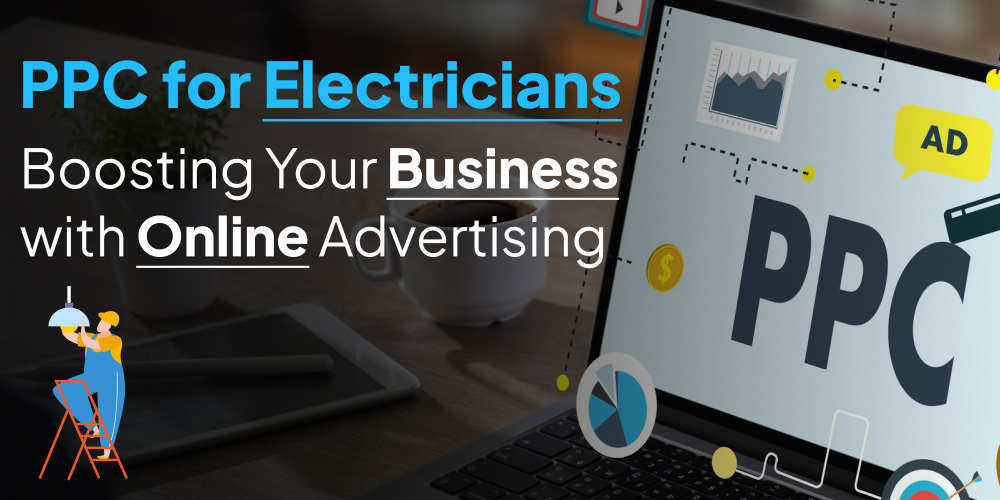 Pay-per-click (PPC) advertising can be a highly effective digital marketing strategy for electricians. It allows electricians to target potential customers actively searching for electrical services, control their advertising budget, and measure their social media campaigns' return on investment (ROI).   
Pay-per-click costs for electricians could range between $ 5,000 to $ 10,000 per month, depending on ad spend.
The key factors that influence the cost of PPC ads are as follows:
Immediate Results

Target Advertising

Number of Targeted Cities

Keyword Targeting

Ads Customization

Ads Scheduling

Local Advertising
The total estimated costs of pay-per-click or paid ads for electrician business range between $100 – $20,000 + monthly ad spend.
Google AdWords for Electricians
Google AdWords is an online advertising tool on the internet. It allows businesses and advertisers to create and manage digital advertising campaigns on Google's search engine results pages (SERPs), other Google-owned properties, and partner websites.
Why Google AdWords for Electricians?
Google AdWords is a crucial element in fortifying your overall marketing strategy. Without utilizing Google AdWords, specifically targeting your audience, your marketing endeavors may not yield the desired results.
When users search for specific keywords on Google, it automatically triggers your website at the top of the Google search engine through the Google AdWords campaign. 
Some of the key features of Google AdWords practices are:
Campaign Development:

Campaign development is an iterative process that requires careful planning, creativity, data analysis, and adaptability.

The initial stage in the campaign development is to analyze the existing campaigns and look for areas of improvement. The campaign development uses relevant ad extensions and generates leads for your electrician business through emails and calls.

Campaign Strategy: Our digital experts have several strategies to enhance your customer base through Google AdWords. Some of the key strategies used in the campaign development are as follows:

Analyze existing campaigns.

Look for the areas of improvement.

Absence of negative keywords

Use of broad match and many more

Copywriting:

After a competitive analysis, our digital experts present the statistics to clients to set up relevant keywords in your advertisements. It includes tightly themed groups with five to ten keywords in each group. Effective copywriting will capture the attention of your target audience and drive potential customers to your electrician business.

Testing: Testing in a Google AdWords campaign refers to running experiments or tests to assess the effectiveness of various elements within your advertising campaigns. Testing is crucial to optimize your ad performance and ensure you get the best results for your advertising budget. Here are some common types of testing in Google AdWords:

A/B Testing: A/B testing, often referred to as split testing, entails the creation of two or more variations of an advertisement or landing page, which are then presented to distinct user groups. This enables the comparison of performance metrics such as click-through rates (CTR), conversion rates, and other key indicators to determine which version performs more effectively.
Landing Page Testing:

It evaluates the performance of different landing pages of Google AdWords to determine which leads to higher conversion rates. 

Ad Schedule Testing:

 This testing process experiments with different times and days of the week to identify when your ads are most effective.

Landing page Optimization:

To increase the effectiveness in achieving a particular goal in marketing and advertising, landing pages are used to maximize conversions. It means getting users to purchase, sign up for a newsletter, download a resource, or take other desired actions.
To know more about how Google AdWords is Useful for electrician business.
Google AdWords Packages for Electrician
Google Ads are designed to help businesses promote their products or services to a highly targeted audience. They operate on a pay-per-click (PPC) model, where advertisers bid on specific keywords or phrases and pay when users click on their ad.
This approach ensures that advertisers only pay when there is genuine interest from potential customers. The Google AdWords packages are broken into the following categories:
Monthly Basis:

Google Ads costs between

$1,000

to

$10,000

per month, depending on the user requirement

.

Cost-Per-Click Basis:

The average cost-per-click (CPC) for Google AdWords depends upon the following criteria:

$1

to

$2

for the Google Search Network

$0

to

$1

for Google Display Network

Daily Budget: Launching a Google AdWords daily campaign may cost around $10 to $50 daily.
Is it Worth Investing So Much Money in Digital Marketing for Electricians?
Digital marketing is crucial for electrical businesses and those looking to establish a solid online presence and reach their target audience. If your business doesn't appear in search results, there's a risk that potential customers may remain unaware of your existence, resulting in missed opportunities for your business.
Here are several compelling reasons why investing in digital marketing can be a wise choice for electrician businesses.
Cost-Effective Strategy: Compared to traditional advertising methods like print ads or direct mail, digital marketing often offers better cost-effectiveness. You can control your budget and allocate resources to channels that provide the best return on investment (ROI).
Increase Visibility:

A robust online presence can significantly enhance your visibility about competitors. When individuals needing electrician services search for providers, maintaining a well-optimized website, and engaging actively on platforms such as Google Maps, social media, and online directories can set you apart from the competition.
Geographic Targeting:

Digital marketing allows for precise geographic targeting for local electricians. You can focus your efforts on areas where you operate, ensuring that your marketing efforts align with your service area.

Long-Term Benefits:

There are several long-term benefits of digital marketing, which include improved search rankings, a loyal customer base, and a robust online presence, which can provide lasting value.
Discover
How Our Agency Can Generate More Traffic & Sales For You!
SEO: Maximize traffic with top-notch SEO Services. Watch real results!​
PPC:

Ignite instant lead generation with my team of PPC experts.

Content Marketing:

Unleash my team of storytellers who craft share-worthy content, attract traffic, and pull in valuable links.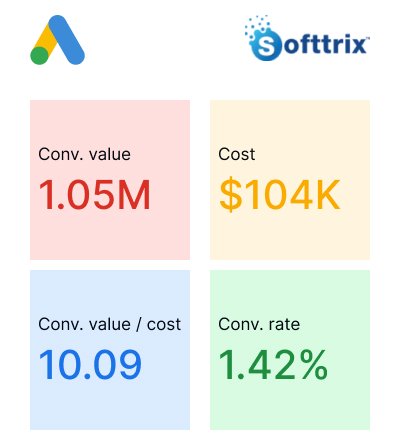 How Can Softtrix Help You Achieve Your Digital Marketing Goals for Your Electrical Business?
In the realm of digital marketing, Softtrix has earned a prominent reputation. We specialize in providing exceptional services to clients within the electrical industry. Our extensive expertise and experience in this niche market enable us to discern the precise strategies required to elevate your business above the competition.
Our team comprises highly skilled professionals who deeply understand electrician professionals' unique challenges and opportunities. As a result, we formulate our marketing strategies to ensure that electrical business owners maintain a competitive edge in the industry. 
Some of our key strategies for your electrical business are as follows:
We understand the client's business and competition.

We consider the target audience's unique needs.

We align our marketing strategies with client goals.

We involve our clients throughout the process.
Our digital marketing services are top above the market. We believe in providing exceptional services to our customers to create potential customers and generate leads for your existing and upcoming business. We plan and execute our digital marketing strategies most effectively.
Frequently Asked Questions