Wondering How To Maximize Client Success and Agency Profits With White Label SEO?​
With more and more businesses coming online, every digital advertising agency wants to grow by delivering paramount results to all their clients. 
But, as an expert digital marketing agency, it's not easy to have all the marketing products in your basket, which raises the need to hire more staff and invest more in resources. 
So, what should you do when there is no budget and capacity to hire a new team?
The solution to this problem is – White Label!
Using white label SEO service, you can satisfy clients' requirements, produce superlative results, and enjoy working with happy clients.  
Let's gather more info on the topic, but first, you should know…
White labeling is a brilliant solution for digital marketing agencies that don't want to invest in hiring or up-skilling an entire service department for their clientele. 
White-label SEO allows you to offer required Search Engine Optimization services (even when your agency doesn't have them) to clients so that you don't lose any business. 
For detailed info on White Label SEO, you can check the YouTube video 
What Is A White Label SEO Agency?
White Label SEO agency (or White Label SEO supplier) is an agency that assists any digital marketing agency to offer SEO services to their clients. 
Your digital marketing agency requires White-Label SEO services when you lack the required budget, enough resources/capacity, or a specialist team of in-house SEO professionals.  
White Label Business Model
Let's gain some knowledge through this white label business model that includes Company A (white-label supplier), Company B (reseller), and Local Business (buyer).
Local business (buyer) is taking SEO services from Company B as their trusted digital marketing agency. 
Company B (reseller) is further taking SEO services from Company A (white label supplier) and providing them to Local Business (buyer) under its own brand.
SEO or Search Engine Optimization, as in industry, is burgeoning! The market which was 46.7 billion USD in 2021 is expected to cross 235 billion USD by 2030 with an annual CAGR of around 17%.
That's all happening because small and mid-sized businesses have shifted gears to improve their online presence and grow businesses. Now, even local companies are trying SEO to sell their product and services online using proven strategies.  
Most companies now opt for digital marketing, skipping traditional marketing techniques, to generate maximum ROI and acquire incredible business outcomes. 
White Label SEO is a good approach because everybody seems to maximize business, so why can't you?
Is Your Business Website Not Visible On Google?
Get It Ranked On #1 Page With Us! 
Google #1 page ranking for targeted keywords
Rank #1 on your local maps
Increased brand engagement & sales
How Does A White-Label SEO Partnership Work?​
Why Do You Need White Label SEO Outsourcing?
White labeling is the hottest trend in the industry because even the biggest brands outsource a diverse range of services, including SEO. 
Whether you are a digital agency or offer any other service, you can add marketing or SEO to your portfolio and provide the services with a white-label SEO agency as a sponsorship.
So, to make the most of your business…
Do you ever think of outsourcing services so that you don't lose clients?

If YES, good, if NO, then you should try it!
So, with that said, here we discuss the reasons you need white-label SEO services for your agency to guarantee incredible business outcomes for all your clients. 
Here we go!
1. Your Agency Might Lack Experience & Expertise
Search Engine Optimization is not limited to finding keywords and creating backlinks, there is a lot more in this vast industry! 
Because the digital market evolves rapidly, keeping up with the latest trends requires adequate experience and expertise, which your agency might lack. 
Ás an agency, hiring a freelancer for small tasks sounds fair, but, when it comes to building relationships with potential clients, you need a dedicated team, like us, to deliver the best results overall. 
2. You Get Additional Income Generating Source
Agree or not, the digital world is all about up-sell or cross-sell! 
If you are a small to mid-sized digital agency, chances are, you might not have everything your SEO client requires. 
For instance, if you have designed and developed a new website for your client, why not up-sell or cross-sell SEO services to generate revenue? 
It opens the door for a new source of income while continuing to work with the same client for a long. 
As said, opt for white-label SEO services because we believe in flourishing together! 
3. You might be Dealing with Limited Resources
Technology changes frequently in the digital marketing landscape, and you might not have the staff or budget to keep up with the acceleration. 
Worry not! 
We are a renowned white-label SEO reseller agency with the latest technology tools and software to boost your business, where and when required. 
4. You might Not Have Time to Focus on Crucial Tasks
Outsourcing SEO services from a trustworthy white-label SEO Company would be the best bet to save your precious time. 
When you don't have in-house SEO expertise, it's good to outsource and take off the stress while focusing on other tasks. 
SEO results can take a few weeks, or even months, to show any results. So, it's best to outsource such tasks to our experts and free up your time. 
5. You Get Improved ROI for All Your Clients
Your clients expect better ROI, and we guarantee you that! 
By hiring a white-label SEO agency, you get a consistent, experienced, dedicated, and diligent team that continuously works to improve the client's ROI. 
Our team has experience in creating successful SEO campaigns for your clients, and we assure you of a higher return on investment. 
What Are The Benefits Of White Label SEO?
Partnering with a white-label SEO agency comes with many benefits. Here we discuss the benefits of White Label SEO that you should know before investing. 
What Does White Label SEO Package Include?
1. White Label SEO Reports
A responsive white label SEO firm not only ensures smooth conversions but also keeps you posted with regular website reports. They are responsible for a full website audit that includes, website ranking, keyword ranking, recommended keywords, and everything that's not performing well.    
Keyword research is one of the crucial ingredients of marketing strategy. The experts research and analyze keywords for specific projects, prepare strategies, improve audience, and generate relevant traffic to the website.
White label SEO agency allows your business to target any specific location, local area, or local market. It's the same as regular SEO services but with an aim to target precise locations for better ranking. 
Technical SEO plays a critical role in web page ranking and offering a smooth website experience to users. An SEO agency with good technical SEO expertise will help remove technical or on-page SEO errors that need to be fixed.
On-page SEO includes optimizing the elements on the website for improved search engine results and better ranking on SERPs. `The elements to be optimized include images, title tags, headings & subheadings, meta descriptions, URLs, page speed, and error pages.
Off-page SEO includes optimizing elements that are related to your website off-site. This includes reliable link-building, public relations, business listings, guest blog posting, social media marketing, and improved DA (domain authority) for better business visibility. 
Beyond this, the additional White label SEO package services that can strengthen your client's business and improve overall SEO include: 
The white-label SEO agency is responsible for creating SEO-friendly, perfectly optimized, high-quality, professional content for website marketing. Content strengthens the internet marketing strategy and engages maximum readers to increase traffic and convert sales.
Clearly understanding project expectations and client requirements helps produce the best results for any business. The white label experts prepare data-backed pitches to sell the value you bring and convince more prospects to invest in SEO.
The white-label SEO service providers create marketing strategies detailing what steps to include in specific SEO campaigns. The tactics include content marketing, email marketing, social media handling, and digital marketing plans.
White label SEO services from a renowned digital marketing agency, such as Softtrix, would be a game changer for your business. You don't need to invest in hiring a crew; Softtrix offers these packages at affordable prices. 
How Much Does White Label SEO Cost?
The price for White label SEO services depends on various factors such as the number of web pages, keyword target list, SEO services opted, and more. With SEO services, what you pay for is what you get.
Softtrix White Label SEO package involves four models
Discover
How Our Agency Can Generate More Traffic & Sales For You!
SEO:

Maximize traffic with top-notch SEO Services. Watch real results!​

PPC:

Ignite instant lead generation with my team of PPC experts.

Content Marketing:

Unleash my team of storytellers who craft share-worthy content, attract traffic, and pull in valuable links.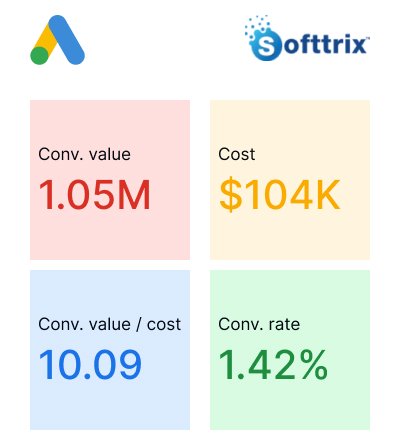 Ready To Outsource In SEO Services For Your Clients!​
There you have it! That's all about White Label SEO and its importance in transforming your digital agency for the good. Partner with Softtrix to broaden your SEO service offerings without having to hire new staff or up-skill your current departments.
Hiring experienced professionals assures you of the best business results for your clients. Moreover, you don't have to worry about resources, tools, hardware/software, time, communication, and money. We are the one-stop solution for you!