When 70% of Facebook users view local business pages at least once every week, why are you offline yet?
What if your target audience is searching for you on social media? As the online world has provided an easy world to people, they look for reliable local businesses for their daily needs, including household essentials like plumbing.
So, building your strong presence on social media platforms is essential to multiply your digital footprint and boost your business growth.
However, social presence is not everything. Attracting more customers is essential. While your audience is online, you must learn why you should consider social media marketing for your plumbing business.
Social Media Marketing 101
Social media marketing includes creating content for social media platforms to enhance the visibility of your services or products, boost your customer base, and drive traffic to your business.
With new features added to social media platforms, social media marketing helps you interact with your target audience and know their queries. You can get a better understanding of your customers.
For instance, social media marketing is incredibly beneficial for your plumbing business as your customers will reach you from the comfort of their homes.
Significance of Social Media Marketing for Plumbers
Below is why you or your plumbing business must leverage social media.
Represent Yourself As a Credible Industry Expert:
By sharing valuable content on social portals, such as DIY tips to repair leaked taps, you can position yourself as an authoritative voice in your field.
Boost Your Online Visibility:
There are more than 5 billion active users on social media. It is an advantage for local businesses like yours to reach potential customers. Your organic posts can reach many people or your specific target group.
Attain High-Quality Leads:
Plumbers can create social media ads for their customers to use call-to-action buttons or direct messaging. It helps them capture customers' contact details and start conversations with them.
Develop Strong Relationships:
Plumbers can engage and build relationships with current and new customers by building social media networks. They can courteously respond to messages, comments, and inquiries across social portals, fostering a sense of reliability and trust among their target group.
Emphasize Your Work and Success Chapters:
Social media provides plumbers with a visual platform to exhibit their skills and share success stories. Sharing before and after videos efficiently highlights the caliber of your services.
Strengthen Your Customer Base:
Social media marketing provides plumbers or plumbing businesses an option to cultivate a dialogue with their existing and potential customers. You can conduct polls/quizzes and reply to comments and reviews for the best experience.
So, you are now cognizant of the importance of social media marketing for your plumbing businesses. Make sure to learn about prominent social media platforms that can help you boost your business presence.
Top 5 Social Media Platforms for Plumbers
Have a look at the best social media channels where you can maintain a strong presence for your plumbing business:
Irrefutably, users aged 65 and above are Facebook's fastest-growing demographics. What does it mean? It means they are mostly at home and look for plumbing services with convenience. So, using Facebook for your business could be a gold mine. Here's why-
Vast User Base:

As discussed, a large user base comes from the older generation. It provides you a significant opportunity to promote your plumbing service to a wider audience.

Targeted Advertising:

You can develop targeted ad campaigns based on location, demographics, interest, and other factors, helping you target specific individuals requiring plumbing services in your area.

Local Community Engagement:

You can join neighborhood groups, participate in discussions, and share valuable insights related to plumbing.

Exhibit Your Expertise:

Having a business on Facebook means you can share content such as tips, guides, and other relevant posts. When you do this, you become an authoritative voice in your field, and your customers seek your services.
Did you know that 26% of people discover new products or services via YouTube? As the platform allows you to post videos of shorter and longer durations, your target audience can watch many videos at their convenience. Here are a few reasons you must use YouTube for your plumbing services.
Visual Demonstration:

Plumbing includes practical tasks that can be better understood visually. By sharing detailed videos on YouTube that showcase your plumbing techniques and skills, you can build trust and authenticity with potential customers.

Search Engine Visibility:

YouTube is the second-most popular search engine after Google. By optimizing your videos with relevant tags and keywords, you can augment the visibility of your plumbing business in search results.

Cross-platform Promotion:

You can share and embed YouTube videos on other platforms, including your blog, social media profiles, websites, and even newsletters. It boosts the chance of attracting new customers to your plumbing business.
If you want to appeal to a younger audience too, Instagram is the best platform. Here's how Instagram is fruitful to your business-
Highly Visual Platform:

You can capture before-and-after images of plumbing projects. Instagram attracts users through captivating photos and videos.

Visual Testimonials and Reviews:

Instagram helps you leverage user-generated content (UGC) to gain more business. It consists of your satisfied customers' testimonials and reviews that encourage new users to utilize your services.

Local Targeting and Hashtags:

The experts in the plumbing business can use location tags and relevant local hashtags. It enhances the visibility of your posts to people in your region searching for your services.
There are 540 million users of Twitter. It is a beneficial platform to expand the network of your plumbing brand. Here's why-
Real-time Updates:

Twitter is ideal for providing quick updates to your audience, such as last-minute availability, discounts, promotions, or emergency services. It can be useful for your plumbing firm where communication and timely responses play a vital role.

Creating a Local Presence:

Connecting with local influencers, community groups, or organizations enhances your visibility among local footfalls. It results in referrals, recommendations, and collaborations, helping you build a local presence for your plumbing business.

Tracking Latest Insights and News:

Twitter helps you get insights into emerging technologies, industry events, and new regulations by following necessary accounts and industry-specific hashtags.
It is an important platform for plumbing businesses to create a presence on. It is because-
Professional Networking:

LinkedIn helps you build a network of industry contacts. It leads to referrals, collaborations, and potential business partnerships that benefit you.

B2B Opportunities:

If your plumbing business offers services to commercial clients, LinkedIn is a valuable tool for developing relationships with potential clients.

Industry-Specific Groups and Discussions:

Engaging industry-specific groups can provide helpful insights and networking opportunities. In return, it can bring more business.
Discover
How Our Agency Can Generate More Traffic & Sales For You!
SEO: Maximize traffic with top-notch SEO Services. Watch real results!​
PPC:

Ignite instant lead generation with my team of PPC experts.

Content Marketing:

Unleash my team of storytellers who craft share-worthy content, attract traffic, and pull in valuable links.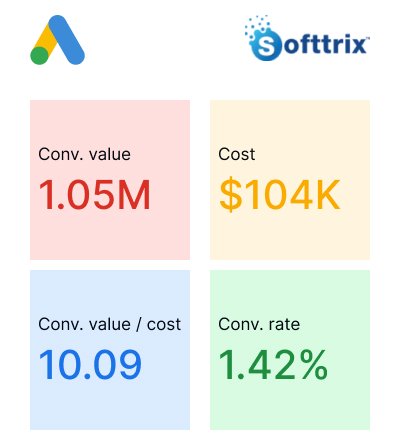 Seven Compelling Social Media Post Ideas for Plumbing Business
You can try these social media post ideas for plumbers-
Share Engaging Content in Your Domain
Posting enticing content about plumbing issues, facts, humor-filled images of plumbing mishaps, and advancements helps customers reach you. Humans remember visuals and images more than written content.
For example, a plumbing firm can share an article about the importance of regular drain cleaning or an infographic about the plumbing history.
Reveal Your Expertise and Share Advice
Social media platforms are the right choice to exhibit your expertise in your niche and provide valuable advice.
For example, you can share DIY tips to handle simple plumbing problems. Also, you can create content related to queries your audience posts on social media about plumbing. You can be their quick help by offering solutions in your shared content. Doing so helps you position yourself as a proactive and expert plumber.
Talk About the Causes That Matter
One of the valuable ideas to share online is talking about the causes imperative to your local business or community. It helps you connect with your audience and develop a positive impact.
For example, plumbers must share information about clogging issues, water conservation efforts, or water problems in the present time. It does not reflect only your company's commitment to social causes but resonates with people who share similar thoughts.
Make sure your new customers know about your previous work. Users visiting a social media profile look for the work proof you have done so far. Thus, your profile must have relevant pictures.
It is a powerful way to define your skills and develop trust with your audience. Always give a clear picture of your work on social media portals.
Write Informative and Useful
Always think of what your audience will find useful while looking for interactive post ideas. So, try sharing curated or original posts on plumbing, DIY tips, and more. It keeps your followers hooked and makes them return.
Create and Share DIY Video
91% of customers prefer watching more online video content from brands.
Leveraging DIY videos will help create a rock-solid presence for plumbers on social media. Undeniably, sharing simple videos with solutions boosts engagement on your posts.
Videos have popularity among audiences.
Highlight Positive Experiences
Customer testimonials can create a difference in your plumbing services. With the consent of satisfied consumers, you can share their testimonials online, including their positive experiences with your services. You must make videos with eye-catching graphics.
Effective Six Social Media Tactics for Plumbers to Use
There are certain tactics to follow when maximizing your social media efforts. Below are the key ones-
Post content every week to keep your audience engaged.

Use popular and relevant hashtags to boost reach.

Utilize user-generated content to share and highlight your work.

Conduct social media contests to boost engagement.

Stay updated on trends by following the relevant profiles.

Share helpful content as per clients' requirements.
Which Tool Helps You Handle Multiple Accounts for Plumbing Business?
There are some tools available in the market to help you manage your plumbing business profile and share content within the prime time.
If you want one, make sure it has the following features:
Scheduling and Publishing:

The social media handling tool must allow you to schedule and publish your content across all channels. It must provide personalization options to add videos, emojis, custom fields, hashtags, images, and GIFs.

Social Inbox:

The tool must provide an efficient social inbox where you can reply to your customers from any platform.

Collaboration:

The tool must permit you to increase your team's efficiency by inviting team members and clients for collaboration on particular accounts.

Analytics:

You must get access to the performance of your business social media accounts so you get it improvised as required.
Using social media to market your plumbing business can create a difference in customer engagement and acquisition. You can strengthen your online presence in a world that only continues to become more digital.
The aim is to target one social media platform to master at first. Select the platform that aligns with your present company objectives and best suits the content type you would like to share.
From there, you can integrate the above posting tips and ways to reap umpteen benefits that social media platforms offer to plumbers.
Frequently Asked Questions