Picture this: Your women's clothing business is like a hidden gem waiting to be discovered, just one click away from potential shoppers. The thought of it is exciting, isn't it? Imagine the countless fashion enthusiasts who could become your loyal customers once they stumble upon your brand while searching online.
But here's the thrilling reality: This isn't just a daydream; it can be your everyday experience when you supercharge your SEO efforts. That's right, Search Engine Optimization (SEO) can make it happen.
With the right SEO strategy in place, your women's clothing business can shine brightly in the digital realm, attracting a larger audience eager to explore your stylish offerings. And that's precisely what we'll explore today.
SEO is like a secret weapon for fashion brands, a digital marketing strategy that channels traffic and elevates your online visibility.
Curious about how it all comes together? Well, you won't have to wait any longer! Let's dive straight into it!
Why Is SEO Important For Your Industry?
SEO is essential in your apparel industry as the growing demand for women's clothing is continuously increasing due to the ever-changing fashion trends, the supremacy of social media, and the entertainment industry. It highlights the undying potential of your niche which makes it the perfect market for an investment worth it. As per
Mordor Intelligence
, the estimated market size of the apparel industry is expected to reach
USD 1.67 trillion by 2028
. So, with such a wide scope why miss out on your profitable returns?Sounds overwhelming?? Not enough until you have a glance at how Search Engine Optimization is a growth-hacking tool for your apparel industry:
The Apparel industry is a highly competitive niche. To gain the required competitive advantage, search engine optimization ensures that your women's dress business appears at the top of the search engine results.
The trends keep on changing in your fashion industry which means that you need to keep adjusting your SEO strategy to keep up with them.
The apparel industry is very profitable i.e. as per Statista, the global revenue in this industry is estimated to increase by 11.49% (0.2 trillion US dollars). So, Search Engine Optimization helps you attract high-paying customers who are interested in purchasing your products.
Your potential customers often look for specific clothing terms. This is where SEO helps you in researching and ranking for relevant keywords in order to rank higher. Thus, making it easier for your target audience to locate you.
Why Does Your Women Clothing Business Need SEO?
Higher Search Engine Rank
Your target customers mostly click on the top search results as it reflect the relevancy and the website authority for them. This is why it is important for your women's fashion e-commerce website to be search-engine friendly which helps boost your website ranking, in the best way possible. Thus, compelling your potential customers to click on your website and explore all your clothing products.
Captivates Organic Traffic
Visitors only look for useful solutions to their queries which is why you must ensure that your website offers those solutions. For example, visitors looking for a woman's dress on the web will only visit your website if your business site ranks well for the keywords entered in the search engines and has relevant products similar to their intent. This results in improving your brand recognition and building trust with your customers. Thus, captivating their attention and making them visit your women's clothing boutique website becomes easy.
Earn High Revenue By Driving Sales
Search Engine Optimization as a digital marketing strategy helps in optimizing your content according to search intent i.e. if the information related to your products is relevant then it may convert the quality traffic into paying customers. Additionally, incorporating various options like add to cart, order now, etc on your site reduces your customers' efforts, making it a trouble-free experience to purchase the required clothing item. Thus, generating high revenue for your business growth.
Stand Out In The Competition
Competition has always prevailed in the business world but only some were able to stand out and flourish in the market. Well, you can too! Search Engine Optimization helps you analyze your competitors' strategies, content, and the keywords they rank for to give a competitive edge. It also lets you identify the gaps and customers' pain points that your competitors failed to recognize. Thus, giving you the opportunity to snatch away their customers by satisfying their unmet needs.
Make Your Website Mobile-Friendly
Most of your potential customers are mobile users which is why search engines automatically rank mobile-friendly websites higher than the sites that are not. Therefore, employ technical SEO strategies to improve your user experience by ensuring that you have a mobile-optimized website, that caters to your customer's needs, anytime, anywhere.
What SEO Factors Boost The Digital Ranking Of Your Business Website?
Seamless User Experience Through On-Page Optimization
On-page Optimization is a powerful technique that improves your online visibility and brings in quality traffic by optimizing your website. It also helps both search engines and your target audience understand how relevant your website is to them. Thus, providing a seamless user experience.
The following are some elements of On-page optimization:
HTML (Hyper Text Markup Language) is the source code to structure your web pages. It provides key information to the search engines regarding what your web pages are all about.
Page Titles give a clear idea to your visitors regarding the content of your page. Incorporating relevant keywords in it helps you to acquire a better rank in SERPs.
Headers are the body tags that help you organize your content so that it becomes easy for your readers to understand it.
Meta Description is a brief description of what your content is all about. It appears below the title in search results which makes it a crucial element as it influences whether your page will be clicked or not.
Image Alt-text is the text that appears in case the image fails to load. It is also used to describe the images to impaired users while allowing search engines to crawl and rank your website.
Geotagging helps you connect with people in your local neighborhood by adding location-based metadata.
Site Architecture Elements
Site Architecture is the hierarchical structure in which your web pages are organized. It helps visitors to find relevant information and serves as a roadmap for search engine crawlers.
URL Structure affects your ranking which is why your URL must have the targeted keywords and should be descriptive in nature.
Site Speed analyzes how fast your website takes to load because if your page is taking longer, then you can optimize images, enable compression, reduce redirects, and leverage browser caches to improve it.
Links are the best way of building trust among your potential customers as they include an internal link that directs visitors to other pages of your clothing website and external links that direct users to a different site.
Build Website Recognition With Off-Page Optimization
Off-page Optimization involves a set of actions taken outside of your clothing website to gain a better search engine rank. This means that it mainly focuses on backlinking, blogging, and social bookmarking to build the site's recognition and gain exposure from different platforms.
Additionally, Link building, also known as backlinks, is a way of getting links from another website these are the links on other websites that point to your page. This helps in building your website's authoritativeness by boosting visibility.
Improve Brand Awareness Through Content Marketing
Content Marketing is the creation and distribution of relevant and useful content. It helps improve brand awareness and customer loyalty by emphasizing readability by using subheadings, limited keywords, and bullet lists.
The following are some aspects of content marketing that give you a competitive edge in the market:
E-E-A-T is a set of principles considered to evaluate the quality of search results by the quality raters. Well, let's understand it in more detail:
Experience- It projects the creator's first-hand experience with the subject matter in the process of creating your content. This means that the insights would be authentic as a lot of suggestions would have been tried and tested.
Expertise- Under this, search quality raters determine whether the creator has the topical expertise or not.
Authoritativeness- It depicts your reputation in your niche among users and experts.
Trustworthiness- It is the most important aspect where the creator, content, and website are analyzed by quality raters. This means that you must have a clear idea of who wrote your content, cite valid sources, edit for factual accuracy, and avoid hiding the content behind the ads.
Guest Blogging involves creating content for other websites as it helps you grow your audience and drive referral traffic your way. This helps you in building your profile as an industry expert in the market.
The following are some of the best practices for guest blogging:
Ensure that you pitch multiple sites at once so that they can capture your audience's attention.
Always select those sites to pitch that contain quality traffic as it brings you new customers who are interested in your products.
How Do Local SEO Drives In The "Near Me" Customers For You?
Local Search Engine Optimization is a strategy to increase the search visibility of your brick-and-mortar business by making you appear in the local SERPs and local map listing. It also helps you to attract the "near me" customers which means that the searchers looking for women's attire in a specific location will eventually come across your store where they may purchase your products.
So, to attract these users, you can add the relevant keywords to match their search intent. For example, if you are targeting a set of customers in a specific location, let's say, New York, then you can incorporate a mix of the following keywords:
Women clothing store near me.
Women clothing boutique near me.
Top selling women clothing brands near me.
Women clothing near me.
Best women dresses near me.
Women clothing shops in New York.
Best Women clothing stores near me.
Best shopping for women's clothing near me.
Best women's clothing stores in Brooklyn.
Follow these local SEO best practices to watch your business go on a spin with increased customer footfall.
Enhance Your Presence With Google Business Profile (GBP)
Google business profile is the most efficient way of increasing your visibility as it helps you to connect with your customers through local search results and through Google Maps. You can also provide all the necessary information like your business's working hours, contact details, the items that you offer, and updates regarding any changes.
Thus, influencing how your business appears in map listings and SERPs.
The following are some ways in which you can optimize your Google Business Profile:
You must ensure that NAP (name, address, and phone number) information is consistent so that your potential customers can find your business easily.
You must use your business description to describe your brand story, products, and the goals that you aim to achieve through your women's dress store.
You must include high-quality images of your products.
You must create Google posts through which you can share valuable information regarding any events, discounts, sales, and products.
Ensure that you can curate a product list in GBP which may include a list of at least three products so that your potential customers can directly access the products.
Always add FAQs(Frequently added questions) that answer customers' queries as it improves your chances of earning revenue.
Always respond to the reviews as your potential customers will view them before making any final decision.
Optimize Your Local Landing Page
Local landing pages help in showing your target audience and search engine the products you offer and the geographical area that you serve. It also helps in building trust in the local communities that you serve.
The following are some helpful tips for optimizing local landing pages:
You must avoid duplicate content as it will affect your search engine ranking.
You must optimize your URL and images to make it more SEO-friendly.
Incorporate targeted keywords to give relevant location-specific information to your visitors.
Ensure to take images of your locality to show your customers that you are a part of their community.
Ensure that you can easily be located on Google Maps so that your potential customers can drive to your location.
Improve Your Reputation Through Local Directories
Local directories are the online platform or website that lists information regarding your business in a particular location. It is the best way of getting more customers by increasing your brand awareness. It also encourages your potential customers to leave reviews and ratings as it helps your potential customers to access your products' quality. It also helps to evaluate your business's reputation.
Improve Engagement With Content Localization
Content localization is the creation of content for a specific location as it creates better engagement. It helps in building personal relationships with your customers which makes them put their faith in your brand. Thus, attracting foot traffic that may convert in high paying customers.
Your website must involve the following types of content:
Your content must talk about your brand in sections like "about us," "why us," "Vision," etc.
Incorporate the marketing content that gives your target audience accurate information regarding your products, landing pages, and blog posts.
Is Your Business Website Not Visible On Google?
Get It Ranked On #1 Page With Us! 
Google #1 page ranking for targeted keywords
Rank #1 on your local maps
Increased brand engagement & sales
Which Search Engine Optimization Strategies Work Best To Boost Sales For Women Clothing E-commerce Business?
Be Competitive With Keyword Research
Keyword research helps you find and analyze the user search queries that you can employ in your content to acquire a higher ranking. The first step while conducting this keyword research will always be identifying your target audience as the more specific your target audience will be, the better keywords you will find. After this, you can also perform a competitive analysis to examine the keywords our competitors are ranking for. Through this, you can easily make a keyword strategy that benefits your website in the search engine result pages which you can update from time to time.
The following are the tips on how you can update your keyword strategy:
Always focus on the clothing trends as it helps you to incorporate the relevant keywords throughout your content including your product's description, meta tags, and engaging headlines.
Consider the seasonality of women's dresses as some keywords rank more during a specific time period. For example, "women's coat" may be a more targeted keyword in the winter season while "women's dress" is more targeted in the summer season.
Using long-tail keywords brings in more customers as they are more specific and involve less competition.
Incorporate apparel keywords into alt tags and image file names. This results in making your product images rank in search engines.
Avoid keyword stuffing while optimizing your site's content as it can negatively affect your ranking.
Understanding the intent behind each keyword helps you create content that matches your audience's preferences.
Monitor and track your website's ranking for targeted keywords so that you can improve or adjust your SEO strategy accordingly.
Be The Customer Magnet Through Product Pages
Product pages are very important for your business as they give useful information to your potential customers. This information is regarding the unique design women's attire has, frequently asked questions to solve customers' queries, the reviews of the previous customers that bought it, and images and videos of women's clothes. These optimized product pages are the customer magnet that helps build your brand name by boosting sales and revenue.
Additionally, you must pay close attention to the near-identical product variants to ensure that they don't clash with each other while ranking. For example, women's dress is in 17 sizes and in 10 colours which will lead to 170 product variants. Now, creating a separate product page for each variant will eventually lead to a lot of duplicate content. This can be avoided by answering the two factors i.e. whether there is any search demand for the product and do you have the resources to mention the unique description for each dress. If the answer to both the factors is a yes then analyze the numbers because if the search demand is low then you might not receive a positive return on investment (ROI) on writing unique descriptions for every color. This means you have to choose the primary variant and club the other variants to it.
The following are some pointers to optimize your product pages:
You must ensure to align your product name with your keyword strategy so that your potential customers can easily discover you.
Always add product attributes like the brand name, model name, color, and size of the dress. You can also provide links to these attributes by linking the brand name to your overview page.
You must include breadcrumb navigation as it provides links to all the previous pages the visitor has navigated through. This helps the visitors to understand where they are on your website and allows them to easily navigate through it.
Ensure that you have highlighted "you might also like" products as it helps in retaining website visitors who might not be sure about their purchase. This provides them with alternative options while encouraging them at the same time to purchase additional dresses.
Influence The Target Audience By Using Rich Snippets
Rich snippets are the search results that consist of additional information. It has a higher click-through rate as it also includes reviews. Therefore, you can use it to display your product ratings and customer reviews which makes you stand out in the competitive search results.
Persuade Visitors with CTAs
You must include clear CTAs (calls to action) that are easy to spot as they help your visitors in their buying journey to take the required action. It should be persuasive and have a sense of urgency to convert these visitors into paying customers. Additionally, if your CTAs are mobile-friendly then it automatically boosts your sales.
How Much Does SEO Cost For Your Women's Dress Business To Succeed?
Search Engine Optimization is the cost-effective solution for your business growth and success. It helps your business to earn a high return on investment (ROI) as it is one of those only low-cost investments that generate measurable results over a period of time.
The average monthly SEO cost for women's clothing starts from $350 and can go up to $2000 per month. However, this amount is not fixed as it depends on various factors like the competitive aspect of your market, the kind of search engine optimization services you need to optimize your website, your current location, expected business goals, etc.
Kick-Off Your SEO Campaign With Us Today!
Search Engine Optimization is one of the leading digital marketing strategies that can help you grow your business by bringing in customers interested in your products. It helps you generate revenue the best way by selling women's clothing in bulk. Thus, you can always start by opting for offshore SEO services and dominate your local markets while residing in any part of the world.
Don't know where to look for these services? Well, Softtrix is one of the leading Digital Marketing agencies that offers a plethora of growth marketing services under one roof. We have the required expertise to help you establish your dominance on search engines and in your target market.
So, what's stopping you? Start investing in SEO now by taking the help of our digital marketing experts to enjoy long-lasting results.
Contact us today and book a FREE consultation.
Discover
How Our Agency Can Generate More Traffic & Sales For You!
SEO: Maximize traffic with top-notch SEO Services. Watch real results!​
PPC:

Ignite instant lead generation with my team of PPC experts.

Content Marketing:

Unleash my team of storytellers who craft share-worthy content, attract traffic, and pull in valuable links.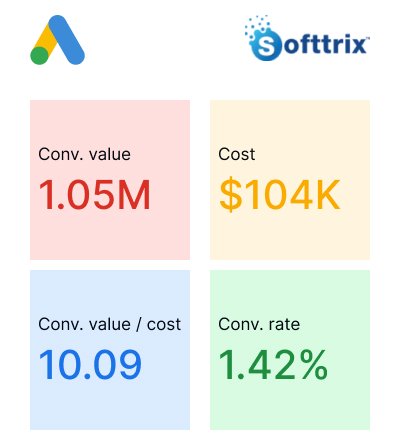 Hurry, Get in touch with us to enjoy profit-oriented results!