Is your Solar business stuck in the winter season i.e. are you struggling to bring in customers and generate revenue for your solar company? Are you scared of running out of business in the coming time or of the fact that maybe this industry is not profitable?
If yes, then you have absolutely nothing to worry about. Due to a growing demand for sustainable energy, the solar industry has been rapidly growing, making it one of the best markets to invest in. As per Fortune Business Insights, the solar power market is already thriving and has the potential to grow up to USD 373.84 billion by 2029. These stats underline the competition in which you can only stand out if you have a robust advantage. Thus, employing Search Engine Optimization (SEO), a popular digital marketing strategy, can help you gain a competitive edge while boosting your digital presence in the market.
But, in order to employ this competent strategy, you must first understand:
why your solar business is in need of SEO Services really quick!
Why Does Your Solar Business Need SEO?
Get Easily Found By Your Target Audience
SEO is hyper-targeted i.e. it helps you to reach your target audience by making your website rank at the top of the search engine result pages (SERPs). This increases your brand awareness which increases the chances of you being discovered by your potential clients. This results in receiving more website clicks from visitors who want to explore your products and services.
Drive "All" The Traffic Your Way Organically
Search Engine Optimization helps you to build credibility and trust among your potential customers by enhancing your online visibility. This brings in quality customers that may become your high-paying clients.
More Leads = More Conversions
Search Engine Optimization ensures that your website falls in the first three spots of the search engine page, where the maximum number of people click. Now with an easy-to-use website, relevant products and services, and properly placed CTA's, you can encourage your visitors to engage and take action. Thus, bringing in more customer queries which may result in a higher conversion rate.
Seamless User Experience For A Happy Customer Journey
SEO is customer-centric i.e. it ensures that users have a positive experience. It optimizes your website to improve the navigation, loading time, page speed, and other optimizations. You can also deliver engaging and valuable content that answers users' queries which increases their dwell time i.e. time spent on your site.
Generating ROI Cost Effectively, Is Not Impossible
Search Engine Optimization is highly quantifiable and cost-effective as it is cheaper than other digital marketing strategies. It produces organic results for your company by making you rank higher in the search engines. It lets you enjoy long-lasting results even when you stop investing in it. Thus, generating a high return on investment (ROI) in an economical way.
How To Begin With An SEO Campaign For A Higher Search Engine Ranking?
Keyword Research is a technique to analyze and target the search queries that users enter in search engines to look for a specific search result. This means that by targeting the relevant keyword, you can rank well and be able to gain more customers.
The following are some elements of keyword research that you must pay attention to:
The search engines only rank website content for relevance which means that your website will only rank if your content has keywords that match searchers' queries. Thus, producing valuable content around these high-ranking keywords helps in improving your online visibility.
Establish Website Authority
Search engines like Google have always given more weightage to websites that established a strong domain authority. You can also achieve the same by creating informative and engaging content to earn backlinks (a link that is created when one website links to another).
Analyze Keyword Search Volume
You must analyze search volume as it helps you indicate the number of user search queries for a specific keyword within a given timeframe. This gives you a clear idea of which keywords will help you rank and attract more traffic. It can easily be analyzed through monthly search volume which denotes how many times a keyword has been searched for per month.
Rank Higher Through Competitive Analysis
Competitive analysis is a strategy that helps you to study and analyze your industry's competitive landscape in order to understand their strategies which you can incorporate to improve your SEO performance. It also assists you in discovering your competitors's weaknesses which you can use in your favour. Thus, letting you discover new keywords, innovative content ideas, and different opportunities.
The following are some ways to run a successful competitive analysis in order to snatch away their customers and missed opportunities:
Begin by identifying your competitors which may even include those whom you did not consider your competition once.
You must decide against whom you don't want to compete i.e. websites that may seem your competition (based on the organic ranking) but don't affect your business.
Try to understand and identify the keyword gaps as they present the perfect opportunities to outrank your competitors.
Analyze which keywords your competitors have lost ranking so that you can build your ranking around them.
Don't Forget Technical SEO
Technical SEO optimizes your website to improve your organic ranking. It creates site architecture that is search-engine-friendly, where all the web pages are organized in a logical hierarchy. Thus, always aiming for a better user experience
The following are some elements of technical Search Engine Optimization:
XML Sitemap provides a list of web pages which makes it easier for search engines to crawl and index your site. It also provides additional information about your web pages.
Noindex tag is used to instruct search engines not to index a particular web page. If you want the search engine to not crawl and show any of your website pages to the users, you can add a no-index tag, and block the people from seeing it in the search results
The canonicalization tag helps Google in deciding which pages to index from all the pages where similar content is posted. It specifies the URL for a particular page to avoid duplicate content issues and reduce the number of URLs associated with a webpage.
Optimize For Core Web Vitals
The Core Web Vitals by Google Search Console are the metrics that measure user experience by analyzing the interactivity, visual stability, and loading performance of the web pages. These metrics largely include the Largest Content Paint which examines the loading time of your web pages, and First Input Delay which calculates the time taken to respond to the user's first interaction. Cumulative Layout Shift is another metric that measures the shifts in your web page's layouts.
Web design is a crucial part of technical Search Engine Optimization as your website's design directly affects the user experience. Therefore, you should get a website developed that is visually appealing, engages the audience with its creative imagery, and of course, is easy to navigate. So that your users don't tend to lose out on their journey with your brand thinking it to be obsolete and boring!
Aim For Featured Snippets
Featured snippets are the boxed information that highlights excerpts of text from your content and appears at the top of the search results. These are more likely to be clicked as they involve long-tail question keywords and incorporate to-the-point information. Thus, bringing in organic traffic that may convert into paying clients.
Ensure Your Website Is Mobile-Friendly
You must ensure that your website is mobile-friendly to improve your ranking as your target audience mostly enters search queries on their mobile devices. So to cater to the demand of your customers on mobile, you ought to have a website that is a perfect mobile usability fit!
The following are some practices to ensure that your site is mobile-friendly:
You must develop an efficient layout as it helps your website scale its size to fit according to the user's device.
Ensure that your website speed is fast to achieve high conversion rates.
You must compress images so that it takes less downloading time.
Avoid using Adobe Flash as it is not mobile-friendly, instead, you can use HTML5. This allows you to take the desired action without using the browser plugins.
Change the placement and size of the button so that it becomes easy for the users to navigate through your site.
You must customize the pop-ups as it is difficult to view on smaller screens.
Regularly test your site whether it is mobile-friendly or not so that you can make changes accordingly.
Optimizing content helps you to improve your visibility, engagement, and effectiveness by ensuring the quality of your content, incorporating targeted keywords, adding relevant information, and mentioning SEO-optimized meta titles and descriptions.
The following are some ways in which you can optimize your content:
You must incorporate the relevant keywords, keeping in mind the user search intent as it will enhance your digital presence.
Ensure that you have a user-friendly structure i.e. include headings and sub-headings to make it easy for your potential clients to go through your content.
You must include appealing and informative visuals as they increase user engagement and users' spending time on your website.
Always insert internal links in your content so that it is easy for the search bots to rank your web pages.
Always cover the common queries of your target audience to increase your reach.
You must ensure that content quality is apt and the information that you offer is up-to-date and relevant to the audience's requirements.
Discover
How Our Agency Can Generate More Traffic & Sales For You!
SEO: Maximize traffic with top-notch SEO Services. Watch real results!​
PPC:

Ignite instant lead generation with my team of PPC experts.

Content Marketing:

Unleash my team of storytellers who craft share-worthy content, attract traffic, and pull in valuable links.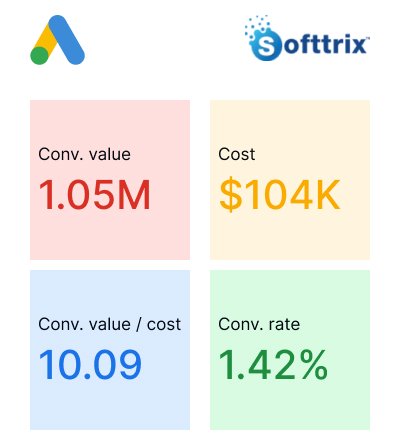 How Does Local SEO Help In Increasing Customer Footfall?
Local Search engine optimization increases your website visibility by making you appear in the local search engines and the local map listing. It brings customer footfall from nearby areas or locations as distance is one of the factors that Google takes into consideration to see how far a searcher is from your solar business. Its other two factors include prominence which sees how important your business is to other users and under relevance, which sees how closely your Google Business Profile relates to searchers' queries.
The following are some Local SEO tips that can lure foot traffic:
Get Your Google Business Profile
Google Business Profile (GBP) is a strong weapon of Local Search Engine Optimization as it leaves you in charge of how your business appears in the local search and maps. It boosts visibility in your local area by making you rank at the top of the SERPs. This results in building your credibility and trust among your target audience.
You can also optimize your GBP through the helpful pointers mentioned below:
Ensure to create and verify your own GBP.
You must include Google posts within your account
Add relevant information like name, address, phone number, etc., and ensure that you update this information timely.
You must encourage your customers to share reviews which may prompt others to purchase your products and services.
You must specify your location while responding to all the reviews.
Try to increase engagement on social media by posting your profile on it as this brings in more foot and web traffic.
Add Local Business Schema Markup
Local business schema markup is structured data that is added to your solar business website so it is easier for search engines to find the relevant information. It uses tags to mark up the names, addresses, contact details, working hours, etc. to improve your chances of appearing in featured snippets in SERPs and local searches.
Grow Your Business Through Local Citation
Local citation is the reference to your business which incorporates relevant NAP information (your corporate name, address, and phone number). These are often included in online directories that connect your business with your potential customers.
These citations improve your local ranking through which you can attract referral traffic. This is why, you must know how to optimize these citations. Thus, the following are some factors to optimize your digital presence:
Ensure that you have a consistent NAP listing i.e. have a consistent name, address, and phone number across all the local and map listings.
Incorporating top keywords in your business description helps you improve your local ranking.
Providing an accurate website link that directly links to your main location page makes it easier for the visitor to gather the information.
Adding images and videos is helpful as its visual appeal can boost conversion rates.
Encourage Customers To Leave Reviews
You must encourage your customers to leave reviews as it highly influences the local ranking. Reviews with product images impact more as they enjoy long-lasting ranking.
The following are some techniques in which you can encourage reviews for your local business:
You can persuade your customers to leave a review by collecting their email addresses. You can also send them a friendly follow-up after a certain time period.
Having a physical store in a particular location works in your favor as you can use in-store placards. These can be in the form of brochures, banners, etc.
You can offer incentives on future purchases which may also encourage local customers to leave feedback.
How Does Video Search Engine Optimization (SEO) Help Your Solar Power Company Generate Leads?
Videos have become a powerful medium to reach your target audience by obtaining a higher rank in search engines through different platforms like YouTube, Instagram, etc. YouTube is considered to be a popular platform for videos, having its own relevant keywords, search intent, and search rules. It is linked with Google which helps your SEO efforts i.e. it helps your solar business to climb higher in the organic search ranking. Additionally, Video SEO also helps you to generate traffic and leads by reaching your potential customers from different channels.
The following are some practices for Video Search Optimization:
Spark Interest With Video Thumbnails
Searchers usually choose video links based on their intent, description, and thumbnail image. This thumbnail consists of text that depicts what the video is all about. Google bots can crawl this text which is why it should be SEO compliant. Thus, making your thumbnail eye-catching and relevant to the topic provides you with quite a huge advantage.
Reach Wider Through Video-Specific Title-Tags
Searchers will only click on your videos if they match their search intent. If it does not, then they might leave your video and go check the other videos floating on the platform for their search queries which will make you rank lower. This may also happen if you try keyword baiting i.e. deceiving searchers into watching your video that includes irrelevant keywords. Thus, always include relevant keywords in title tags that communicate with your audience what your video is all about.
Be Informative With Video Description
Video description is a form of metadata that helps YouTube and your audience understand your content. You must keep it short and precise with the relevant keywords as Google Bots may also take your video description into consideration.
Boost Engagement With Video's Transcript
You can boost your engagement by uploading the video's transcript i.e. the text that appears in closed captions or in the comments below the video. This helps Google to crawl video text for better online ranking, mixed with the SEO efforts. It also helps your potential customers who may face some difficulties watching or hearing the video.
What Are The Common SEO Mistakes You Must Avoid For Your Solar Business?
Search Engine Optimization is the best marketing strategy that works 24/7 so that you can enjoy long-lasting results. These results can only be achieved if you know the common SEO mistakes, in order to not commit the same. Therefore, the following are some mistakes that you must avoid for your business:
Not knowing who your target audience is may hinder the SEO process.
Not targeting the common and specific customer problems.
Not being consistent is another mistake that lowers your ranking.
Creating irrelevant content or not updating the content timely.
Publishing duplicate content will damage your brand name.
Leaving out the metadata like meta title and meta description
Not making your website mobile-friendly.
What Tools Can Help You Manage and Magnify Your Business Success?
Track Customer Experience With Google Analytics 4
Google Analytics 4 (GA4) is a useful Google tool that provides an in-depth understanding of how your customers interact with your solar website. It also enables you to measure traffic and engagement through combined web and app tracking. Additionally, it lets you track users across different marketing campaign sources by providing complete customer experience tracking. It also provides a clear picture of audience segmentation which further makes it easy for you to focus on the user behaviour. Thus, GA4 is the perfect tool to evaluate your entire customer tracking setup, which involves customer acquisition, engagement rates, conversions, purchase journey, customer retention, goal completion, etc.
Improve Website Performance With Google Search Console
Google Search Console (GSC) is a competent tool that helps you maintain, evaluate, and improve your solar business website's presence in SERPs and its performance. It also provides a deeper understanding of how search engines like Google perceive your website which can help you in improving and making the required changes.
Additionally, it improves your search appearance which may result in an increase of organic traffic. GSC helps in solving various issues like crawl errors, removing unwanted URLs from being indexed, etc.
Outrank Your Competitors With Google Keyword Planner
Google Keyword Planner is an another efficient tool that helps you in your keyword research and planning. It provides useful keyword insights like the search volume data for the relevant keywords which helps you understand the demand and popularity of certain keywords. It also looks after the competitive aspect of each keyword and shows you the historical trends of certain keywords. Thus, boosting your digital visibility by making you rank on the #1 page of Google.
Sounds technical? 
Well, if it does then you can always hire professional digital marketing experts who can handle the technicalities for you while you can just enjoy establishing your dominance in the market.
How Much Does SEO Cost For Your Solar Business?
Search Engine Optimization is a cost-saving strategy that helps you increase your market share by building your credibility and achieving a high return on investment (ROI).
The average SEO cost starts from $500 and can go up to $5000 per month. But, this price is not fixed as it highly depends on the factors listed below:
The current ranking of your website majorly affects the price as the poorer the website condition and the ranking is the more SEO efforts it would require to optimize your site.
The level of competition in your niche also affects the price as more effort would be required to stand out in the competition.
The level of skills and expertise that your website needs to attract traffic and boost sales is another factor.
Is Solar SEO The Right Investment For Your Business?
Yes, Solar Search Engine Optimization is not only the right but also the best investment for your business as it helps you achieve long-term success by boosting sales and revenue.
The following are some valuable SEO stats that help you outperform your competitors and establish a solid name for your solar business company in the market:
The #1 search result gets around 31% clicks.
Approximately 53.1% of your traffic comes from organic SERPs.
Around 92.95% of traffic comes from your Google images, maps, and search results.
SEO helps in driving more than 1000% more traffic to your business than organic social media.
Search Engine Optimization generates leads having a 14.5% close rate.
Is Your Business Website Not Visible On Google?
Get It Ranked On #1 Page With Us! 
Google #1 page ranking for targeted keywords
Rank #1 on your local maps
Increased brand engagement & sales
Are You Ready To Rank On #1 Page With SEO?
SEO is your solar business's secret weapon for online success. By getting the strategies executed, outlined in this guide, you can supercharge your website's visibility and attract a steady stream of potential customers.
Remember, SEO is not a one-time effort but an ongoing journey. You need to stay updated with the latest trends and algorithms, create high-quality content that resonates with your audience, and continually refine your optimization techniques. As you do, you'll not only increase your online visibility but also contribute to a brighter and more sustainable future powered by solar energy.
So, what are you waiting for?
Just like harnessing the power of the sun, harnessing the power of SEO with Softtrix can light up your path to digital triumph
Get started today, and watch your online presence shine brighter than ever before!
Frequently Asked Questions