The golf equipment market is continuously thriving especially in the digital world, which presents you with lucrative opportunities to attract prospects. As per stats, 92.5% of customers visit your website via online searches but is it possible to attract them through traditional methods? Well, you may opt for traditional marketing for your golf equipment store to attract customers but it won't bring you fruitful results. It is because it uses offline channels like print media, cold calling, etc. which demands more resources and investment. This means that you will always be at a disadvantage of not targeting your online audience. But, what if I tell you that you can reach your audience – both offline and online, the most apt way through minimal investment? Yes, it's possible. You can target your potential customers with Search Engine Optimization (SEO), a cost-effective digital marketing strategy, that helps in driving 50.5% of the online visitors your way by making your business website appear at the top of the organic search results. This encourages them to click on your website and explore your products which may increase your chances of converting them into paying customers. Thus, helping you to generate a high return on investment (ROI).
So, do you also struggle with the following problems to increase sales for a startup or ongoing business:
What can I do to make more and more people aware of my store?
How can I bring more customers to my store?
How can I increase sales for my golf equipment business?
It's understandable that there are various problems that hinder your business growth but let's find out how SEO can be the perfect solution by knowing its significance in your competitive market.
How Can SEO Make Your Business Stand Out In The Competitive Market?
The golf equipment market is rapidly growing due to media exposure and high interest in the youth. As per Grandview research, the golf equipment market is estimated to grow by 5.0% (2023-2030) where it can generate revenue of USD 11.01 billion (in 2030). This is the market where competitors like Acushnet Holdings Corp, Golfsmith International Holdings Inc., Dixon Golf, and Callaway Golf have already established their place and are consistently working towards enhancing their market share. To compete with these experienced players, you need a powerful strategy by your side.
Search Engine Optimization is one such strategy that is best for startup businesses and for those who struggle with increasing traffic i.e. bringing in potential customers your business way. It helps you to stand out among your competitors and doubles your market share. Thus, it is the perfect way to outgrow your competitors and build a recognizable name for yourself in the industry.
Don't believe us? Well, you can look at the following reasons on how SEO can help convert your dream of conquering the market, into a reality!
How SEO Services Can Prove To Be A Game Changer For Your Online Golf Equipment Store?
Improves Your Online Searchability To Attract Visitors
Searchers that enter their queries in search engines (like Google) mostly click on the top three websites. As per reports, 92% of online experiences start with search engines whereas the Click-through Rate for these results is observed to be more than 50% for the #1 Google search result. Search Engine Optimization helps you to improve your searchability by optimizing your website so that it is relevant to searchers' queries and provides a seamless user experience. This brings you to the top of the search results where visitors i.e. your target audience will automatically start clicking on your website as SEO helps in driving 1000%+ more customers your way who can later convert into high-paying clients.
Cost-Effective Solution To Boost Sales
Search Engine Optimization is a cost-effective technique that boosts your online visibility, making it easier for your potential customers to discover your business. This leads to your visitors exploring your products and encourages them to start their buying journey where you can drive more sales by providing the best user experience. Thus, helps in generating high revenue that may positively influence your business growth and success rate.
Play like A Champion To Gain A Competitive Advantage
The best way to gain a competitive advantage is by reaching your target audience before your competitors. For this, you can incorporate terms that your audience is entering while searching for golf products. This will help your website to appear at the top where they can easily find you.
Search Engine Optimization helps you to target such terms by evaluating their search volume (how many people are searching for a particular term) and relevancy so that you can gain a competitive edge. It also helps you to analyze your competitors' strategies and shortcomings which you can fully use in your favor.
Having a competent SEO strategy in this market truly feels like a powerful weapon, doesn't it?
Provides Long-Lasting Quantifiable Results
Search Engine Optimization works 24/7 to provide the best quantifiable results that can be measured. You can track the different metrics including website visibility, organic traffic, the click-through rate, the time spent on your web page, and the conversion rate (traffic that converts into buyers). You can also analyze these metrics and quantifiable data to make the required changes in your existing campaign.
Builds Credibility And Trust To Improve Customer Loyalty
While searching for relevant information, which website do you usually put your trust in and click on? The one that appears on the top of the search results, right? Well, your business website can be one of those with SEO. It helps you by making your website rank higher in search results and optimizing your content to ensure that your website information is relevant and engaging enough to make the customers stay and go through all your products. This builds trust and improves your reputation and customer loyalty which may help you in retaining the existing customers.
What SEO Strategies Will Help You Play A Long Shot For Your Golf Equipment Business?
Expand Your Reach With Keyword Research
A keyword is a query that users enter in search engines to find particular results. You must target these queries by conducting proper keyword research as it will help you to discover all the relevant keywords that you must target to acquire a higher rank. This is one of the local SEO services that hold major power to boost your presence.
Confused about which keywords you must target? Well, then the following pointers are given especially for you:
Seed keywords are short-tail keywords that consist of one or two words. These help in defining your niche and can be used as the starting point of keyword research.
Competitor's keywords are the keywords that your competitors are using to currently rank in search engines. You can also target them to drive more traffic your way.
You must use keyword research tools where you can choose keywords that are relevant to your business to improve your ranking.
Target long-tail keywords as these are less competitive and have the ability to attract users with specific intent.
How To Swing Into Action:
You must make a proper list of relevant and informative topics regarding golf accessories.
The next step would be adding relevant keywords to expand your reach.
You must fully understand the user intent to determine which keywords you must target by entering them into search engines on your own.
Always look for other related search keywords as they spark ideas for additional terms.
What Are The Keywords You Can Target?
| Relevant keywords | Avg. monthly searches | Competition |
| --- | --- | --- |
| golf accessories | 100K – 1M | High |
| golf bags | 100K – 1M | High |
| golf balls | 100K-1M  | High |
| golf ball retrievers | 10K-100K | Low |
| Golf Cars | 10K – 100K | High |
| golf clubs for sale | 10K – 100K | High |
| golf shops near me | 10K – 100K | Medium |
| golf gloves | 10K – 100K | Medium |
| golf Hats | 10K – 100K | High |
| best golf balls | 10K – 100K | High |
| used golf clubs for sale | 10K-100K | Low |
| titleist irons | 100K-1M | High |
| bushnell rangefinder | 100K – 1M | High |
| golf cart accessories | 100K – 1M | High |
| golf bags for sale | 100K – 1M | High |
| golf balls for sale | 100K – 1M | High |
| golf cap | 1K – 100K | Low |
| best golf clubs | 1k-100K | Low |
Keep An Eye On Competitors
Competitive analysis helps you identify competitors that you weren't aware of before. It also provides you with the best opportunity to analyze their moves by acquiring valuable insights into the products they sell, marketing strategies, and sales.
The following are some benefits of competitive analysis as it can help you set a benchmark against which you can evaluate your growth and progress:
Understand Your Unique Proposition
Understanding your unique value proposition helps you to distinguish the plus points of your products from your competitors.
Analyze Your Competitors' Strategies
Analyzing your competitors' strategies lets you witness their shortcomings and helps you understand where you are lacking in comparison to them. Thus, helping you to stay relevant in the market where your campaign can outshine others.
Examine Your Competitors' Product Reviews
You must examine the customer reviews on your competitors' products to know what they are not able to provide so that you can provide it to your potential customers.
How To Swing Into Action:
First, you need to identify your competitors and you can divide them into two categories i.e. direct which deals with similar products as yours, and indirect which does not deal with similar products yet can satisfy the problems of users by providing valid solutions.
Analyze the type of products and the quality that your competitors offer. For this, you must pay close attention to their pricing, their distribution techniques, and the kind of discounts they offer.
Conduct proper research on your competitors' selling methods by analyzing their sales process, the different channels they are offering through, and why some customers are not purchasing from them.
You should consider offering free shipping as it is the major factor that attracts customers but if that is not a reliable option for you while it is for your competitors then you can choose other ways which may include giving out discounts and different offers.
Analyze your competitors' content strategy where you can examine how valuable and in-depth the provided information is to incorporate similar pointers in your content.
Examine how great your competitors' audience interaction is by analyzing what makes their content engaging. This can be done by studying whether the topics are relevant to the audience and the kind of reviews their blogs are getting.
You can also perform a SWOT (strengths, weaknesses, opportunities, and threats) analysis where you can look at all the aspects of your competitors. You can analyze the reasons why your competitors are doing well, and their weak points, and identify the areas where your competitors can prove to be a threat to your business so that you turn them into opportunities for yourself.
Appear In the Top Results With On-page SEO
On-page SEO is a crucial strategy that optimizes various aspects of your website and enables search engines to crawl (a way of adding new or updated web pages on Google) and index (a list of all your web pages that Google is aware of) your web pages. It helps in bringing quality traffic by making your website rank at the top of search engines.
In order to optimize your website, you must know the following elements of On-Page Search Engine Optimization:
Meta tags provide details regarding the content of your web pages to search engines and users. These include a meta title which is a descriptive title appearing in the search results and a meta description which provides brief summary appearing under the meta title. These help in conveying what your webpage is all about to the searchers.
Focus On URLs, Site Speed, and Linking
The URL should be simple as is an important element. You must include golf accessories keywords and ensure your website has an excellent site speed that improves user experience. Internal linking is also very crucial as it is used to establish the relationship between various web pages. To add this link to your content, you must find the relevant text that you want to use for internal linking, and then you have to determine a particular page you want to link to. External links, on the other hand, help in building credibility and trust by linking to other authoritative sites, and search engines, and users take you as a trustworthy site.
Understand Hierarchy With Header Tags
The headings or header tags help in organizing your website content and making visitors understand the hierarchy of your page. It also enables search engines to know the relevancy of your page, making it relevantly visible to your potential customers.
Rank On Image Results With Image Optimization
Image optimization is another element that helps you to acquire a higher rank in image results and helps in engaging your visitors. It resizes your images to improve the loading speed, adds alt text to make it easier for search engines to crawl it and optimizes the filename to convey what the image is about. This results in your images showing at the top of the Images bar if a user has entered a query suitable to what you have mentioned in the image.
How To Swing Into Action:
Start by incorporating the HTML elements.
Add structured markup script which lets Google understand the out and about of your web pages.
Include site architecture elements that help Google to crawl your website.
Optimize content to appear in the featured snippets.
Ensure that your website is mobile-friendly.
Build Authority With Off-page SEO
Off-page SEO is the actions that are performed off-site to enhance your online visibility. It informs search engines regarding how relevant your website is to other users. This relevancy is determined by how many sites are incorporating links that are pointing toward your pages.
These links really have the power to influence your ranking and the trustworthiness among users. But, wanna know about other off-page factors that hold significance in improving your search engine rank? Well, keep reading then!
Number Of Domains Linking Backward
The main ranking factor is seeing how many domains are linking to your website. If an individual domain is providing more backlinks then it will establish your credibility among users.
PageRank Of Ranking Pages
Getting backlinks from different pages will not hold much influence than going for PR pages that are already ranking in the search engines.
Check For the Link Relevancy
Links from relatable pages, dealing with a similar topic and niche will always hold more relevancy than others.
Authority Of Linking Pages
The authority of linking a domain is another factor where a link from a more authoritative page will hold more significance than one that has no domain authority.
Receiving links from the home page of a domain is impactful and improves your ranking.
Dofollow vs. Nofollow links
Dofollow links are the links that allow search engines to point back to your domain whereas nofollow links are the ones that you may include but it won't point back to your website. The nofollow links do not help in ranking your page. Thus the total number of do-follow links will affect your ranking as Google verifies that they do not count as nofollow links.
Be Cautious With the Diverse Link Types
The kind of links that you use to build your website play a vital role as well. However, using the same kind of link can affect your ranking negatively as it may be a spam indicator.
The links incorporated within the content show more promising results than the ones used in the sidebars.
Link anchors can be used as the web spam indicator which may have a negative impact.
How To Swing Into Action?
Fix your broken links as more than 50% of websites have this issue.
You can earn quality backlinks from authoritative domains.
You can create engaging and unique blogs to boost your content marketing efforts.
Create a Google Business Profile and begin with local citations.
Encourage users to leave reviews.
Monitor and track your brand signals and mentions.
Drive "Near Me" Customers With Local SEO
Local Search Engine Optimization helps your golf accessories store to be more visible in the local search results and in map listings. This attracts the "near me" customers; as the searches for "stores near me" have significantly increased by more than 100%. Searches for "stores nearby," "where to buy," and "near me" have also seen a rise of 350%. Local SEO services prove to be a helpful strategy for you to increase your website ranking by reaching your local customers in a specific location.
Targeting the local prospects for "golf equipment store near me", "golf accessories near me" or "golf shops near me" sounds great, right? Well, you can get started by driving all such queries your way, by simply following these tactics:
Google Business Profile (GBP)
Google Business profile is a reliable local SEO strategy that helps you connect and share valuable information with your customers. As per the stats floating around, executing local search engine optimization strategies is most likely to attract above 80% of the location visits which results in an increase of sales by 60%.
Additionally, it is very important to optimize your GBP so that you can ensure that the NAP (business name, address, and phone number) information is the same everywhere.
Pro Tip: You should include a lucrative business description and feature your golf items including proper images, so that your target audience doesn't have to look anywhere else.
Optimize Google Map Listing
Google map listings are a great way of attracting foot traffic that may find you through direct brand searches, keyword searches, and by conducting local searches. It also helps you appear in the local 3 pack (i.e. the top three businesses you see first in the search results when searching for terms using keywords like "near me" or "near [Location]", for example, "golf store near Seattle, golf equipment shop near Broadview") and helps you to engage with your customers.
Further, you can optimize this listing by adding your business to Google Maps with all the relevant information and images. This information may include the working hours, contact details, and your product details.
Local Citations and Online Directories
A local citation is the references or mentions that your business gets online. It helps in improving your ranking, reputation, and your credibility. It brings in positive reviews and helps you to outshine your competitors.
These can be easily located in online directories which is an online list of influential businesses of a specific niche and location. These directory submissions can improve your local visibility and make it easy for your business to be discovered by your target audience.
Incorporate Location Pages
Location pages are very necessary for your business especially if it exists in one or more locations. They allow visitors to see your store's address, contact information, unique description, different offers you might have especially for their locations, and testimonials from your existing customers. Thus, promoting your brand in targeted locations to your audience.
How To Swing Into Action?
You can start by getting Google Business Profile where you can enter the relevant information.
Perform a proper local Search Engine Optimization audit.
Focus on your location-specific internal and external linking structures.
Ensure that your content is localized to attract local prospects.
Engage on social media to enhance local SEO efforts.
Play With Your Content Marketing Strategy
Content marketing is an excellent way of promoting your brand through the creation and distribution of content that is relevant to your customer needs. It includes blogs, videos, infographics, articles, etc. that convey relevant and valuable information to your potential customers. This helps in boosting visibility, and customer engagement, and brings in paying customers.
However, you can create a strong content strategy only if you know the following elements:
Identify And Understand Your Audience
You must know who is your audience and what they are seeking in order to create specific content that caters to them. You can conduct a survey for your existing customers, research new market trends, identify the users that you do not want to target, and analyze your competitors' audience to understand who you want to target.
Setting a brand story may include your company's history or facts that may separate you from your competitors. This often results in forming a personal relationship with your customers.
Promote Your Content Through Owned Media
You can promote your content through owned media i.e. the different marketing channels (including your website) which you can easily control. It includes email marketing, blogs, and social media posts that help you distribute the relevant information to your potential customers.
How To Swing Into Action?
Start by identifying your audience.
Evaluate the performance of your existing content and set new content goals accordingly.
Perform a complete content audit on your existing content.
Create a content calendar and efficient editorial plans.
Create original content and check for duplicate content.
Make a proper plan for content distribution to deliver the content to the right audience.
Keep tracking and analyzing your content performance.
Stand Out Load With Voice Search Optimization
Today, with the rise of virtual assistant tools, more and more people have started using Siri, Alexa, Google Assistant, etc. to find what they need. Therefore, Voice Search Optimization makes your Golf equipment website appear at the top of the voice search results by addressing the common verbal queries, usually entered by your customers on such platforms. As per the estimated data collected, 94% of the voice search results rank at the top of the search engines. Thus, you must employ conversational keywords and short phrases that help you capture the interest of customers who are using smartphones and virtual assistant gadgets.
Here's how voice search optimization can capture customers for your golf equipment business:
Enhances Your Digital Visibility
You can enhance your digital visibility by appearing in different voice search results. Thus, improving your reach and brand awareness.
You can build trust by showing your potential customers how reliable you are and by understanding what they want.
Provides Better User Experience
You can provide a better user experience by optimizing the website and content for voice search which may include working on the technical elements.
How To Swing Into Action?
Ensure to target conversational, question, and long-tail keywords.
Make your content more conversational to appear in the voice search results.
Try to appear in the featured snippets by prioritizing local Search Engine Optimization.
Ensure that your site is fast and mobile responsive.
Ensure the use of schema markup.
Shield Your Brand Name With Online Reputation Management
Online reputation management (ORM) is a way of managing audience perception of your business by responding to negative reviews, monitoring online mentions, and acquiring better reviews. As per stats, 98% of users look at the reviews before exploring or purchasing your store products. ORM helps you increase customer trust, your website's authority, and sales.
Let's explore why Online Reputation Management is the key to keeping your business "the best" in your audience's eyes:
Impacts Customers' Final Decision
Reviews affect your business's credibility and customers' final decision. For instance, negative reviews may influence the customers to not complete their buying journey by purchasing your products. ORM helps you shield your brand name and get positive reviews from Yelp, Google, etc.
Protects Store Against Negative Reviews
It is very important to deal with negative reviews in order to protect your business. It is impossible not to receive any negative reviews but you can always be prepared with proper reputation management to control the damage before it can impact you.
Identify Valuable Customer Feedback
It lets you identify and monitor the valuable feedback so that you can make the required changes and generate sales.
How To Swing Into Action?
Conduct an overall audit of your online reputation.
Set up a proper ORM strategy under which you may include policy documentation and communication guidelines.
Continuously track and monitor any mentions regarding business.
Prepare for any crisis with a crisis management strategy.
Manage negative reviews to rebuild your business's trustworthiness.
Does all this information seem too hard to keep up with? Are you struggling to deal with the technical aspects of these strategies? Well, you can reduce your workload by hiring professional SEO experts from a top digital marketing agency. With their expertise at hand, you can simply enjoy outperforming your competitors from any part of the world.
Discover
How Our Agency Can Generate More Traffic & Sales For You!
SEO: Maximize traffic with top-notch SEO Services. Watch real results!​
PPC:

Ignite instant lead generation with my team of PPC experts.

Content Marketing:

Unleash my team of storytellers who craft share-worthy content, attract traffic, and pull in valuable links.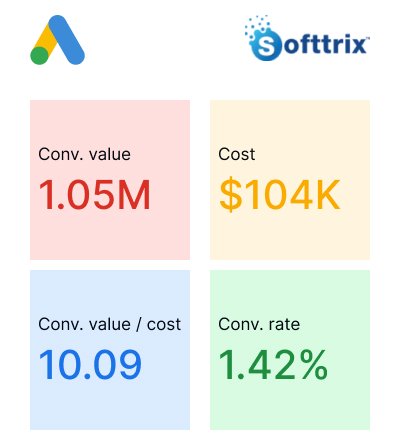 How Does "The New-Age" Video Marketing Capture Customer Attention To Your Golf Accessories Store?
Video marketing is a "new-age" digital marketing strategy that involves creating and using videos to promote your products, services, and brand. It's a highly effective way to reach and engage with your target audience through the use of visual and audio content.
In today's digital age, there's no better way to drive sales and boost brand recognition than through the power of video marketing. And for your golf equipment business, it's a hole-in-one strategy! Let's have a look at how employing video marketing can prove fruitful for your golf equipment-selling business.
Captivating Visuals: Show off your top-quality golf gear in action. Whether it's the latest drivers, irons, or golf attire, nothing beats the impact of a well-crafted video to showcase their features and benefits.
Engage & Educate: Connect with your audience on a personal level. Demonstrate product usage, share expert tips, and offer insightful golfing advice through engaging video content. By providing value, you'll build trust and loyalty.
Drive Sales: Videos are a powerful tool for turning viewers into customers. Include compelling calls to action and trackable links to your e-commerce site to convert golf enthusiasts into paying clients.
Boost Visibility: Video content can significantly enhance your online presence. YouTube, in particular, is a prime platform for golf equipment businesses to reach a broader audience. With its growing popularity, it's a goldmine for potential customers.
Video marketing, especially on platforms like YouTube, plays a pivotal role in modern digital marketing. Being the world's second-largest search engine, after Google, it serves as a dynamic showcase for products, services, and brand narratives, engaging audiences in ways that text and images often can't. Videos convey messages effectively, create a personal connection, and offer educational value, from how-to guides to tutorials. YouTube, as one of the largest video-sharing platforms, acts as a global stage, offering vast exposure and a community of viewers, making it a potent channel for businesses to reach and engage with their target audience, tell their brand story, and drive results in today's digital landscape.
But, how does YouTube determine a video's relevancy? Well, it selects and sorts videos according to its search algorithm which pays close attention to the audience. It examines what the viewers want to watch, how much time they invest in watching a video, what they like and dislike, and which videos do not interest them. These factors help YouTube in determining whether your videos are relevant for the viewers or not. However, YouTube Video SEO is yet another way to determine the same.
YouTube SEO helps in optimizing your videos for better ranking and audience interaction. It improves your chances of boosting quality traffic and converting them into paying customers.
The following are some YouTube Video Search Engine Optimization (SEO) strategies that can boost your business visibility:
Incorporate An Efficient Keyword Strategy
You need to have an efficient keyword strategy that must include primary, secondary, and long-tail keywords. These keywords must be strategically added to your video, such as in the file name, video description, tags, video title, video chapters, title cards, and transcript to get more viewers.
Video Transcript Is A Must!
The video transcript is a simpler way of creating captions as it includes on-screen text with descriptions of visual information that you have uploaded. It enables the search engines to not only crawl your content but also drive traffic to your website, by easily reaching out to people who are looking for videos like yours.
Increase Engagement With Captions
Engaging captions are very necessary as they help in giving context, filling the gaps, and helping viewers with hearing impairment. They are added through text transcript and timed subtitles file.
Include Cards And End Screens
Cards are small boxes that pop up asking you to watch other videos. These help in audience interaction and in sending traffic to your other videos. End screens, on the other hand, appear toward the end of your video which encourages viewers to subscribe to your channel and to watch other videos.
Boost Relevancy With Timestamps
Timestamps or chapters are included so that YouTube can understand your video's content and spot the important parts of your video. It is a better idea to add them in the video description and in the video itself so the viewers can easily understand the content and skip to the part that interests them the most of your video accordingly.
You must create video categories to sort and group your videos as it helps YouTube understand what kind of videos are performing well.
Increase Clicks Through Custom Thumbnails
Attractive thumbnails impact the number of clicks your video will receive so it must be descriptive and visually appealing.
Boost SEO Efforts Through Embedded Videos
Embedding videos in your blogs or in website content, in general, helps boost your SEO efforts.
You must include relevant hashtags in titles and descriptions to increase your video's online searchability.
It is always beneficial to make keyword-oriented playlists as it helps both the viewers and YouTube to know the content that your channel covers.
How To Swing Into Action?
Choose and understand your audience.
Ensure to set a particular timeline and budget for your video.
Create the relevant video content according to your audience and develop messaging.
Decide the metrics on which you can measure your video's growth and success.
Create Short videos for greater interaction with the audience looking for short and speedy content.
Encourage viewers to comment on your video where you can pin the most relevant one. Thus, initiating interaction with your audience and building trust among fellow subscribers.
How Much Does SEO Cost For Your Golf Equipment Business?
Search Engine Optimization is a low-risk investment that helps you achieve a high ROI. Investing in this strategy allows you to focus on the entire marketing funnel where you can aim for profitable results and achieve long-term success, without digging a hole in your pockets.
The average monthly price of SEO Services for a golf equipment store starts at $350 and can go up to $2000 monthly. It may take a few months based on the size and objectives of your business but it provides quantifiable results that you can monitor regularly.
It is important to note that SEO pricing is not fixed as it depends on various factors that are stated below:
The size of the website and the time required to optimize your website affect the cost.
The kind of SEO services required to achieve your business goals also determines the final cost.
The competition in your niche is another factor. The level of skills and expertise that you will need to survive in this competitive market highly impacts the pricing.
What SEO Tips Help Strike Out Your Competition In The Golf Equipment Selling Business?
Search Engine Optimization is an ongoing initiative that works towards outranking your competitors. So, knowing the following tips can help you strike out your competition, and make your way forward toward unmatched profitability in the long run:
Avoid keyword stuffing in your content.
Always be consistent with your SEO efforts to acquire the desired results.
Analyze your competitors' strengths and shortcomings, to get a full proof plan of overshadowing them.
Create high-quality content that connects your business with your target audience.
Regularly update business information and check for basic SEO issues to improve it timely.
Is Your Business Website Not Visible On Google?
Get It Ranked On #1 Page With Us! 
Google #1 page ranking for targeted keywords
Rank #1 on your local maps
Increased brand engagement & sales
Take The Final Swing To SEO Success With Softtrix!
Aim for the best spot with Search Engine Optimization as it has the potential to take your golf Equipment Store to new heights where you can not only bring in more customers but can also snatch away your competitors' audience.
Search Engine Optimization helps you to achieve high sales and revenue in order to grow your business. You can begin by hiring professional digital marketing experts at Softtrix who can reduce your workload so that you can only focus on establishing your dominance in the market. So, hop on to book a FREE consultation with us as we are just one step away from helping you.
Hurry, Don't miss your shot! Get in touch with us now to experience the change.