Getting into the refurbished smartphone retail market is just like a cakewalk today! With incredible ecommerce platforms like Shopify, Magento, BigCommerce, and WooCommerce, it's super easy to set up your pre-owned mobile marketplace online.
Used and refurbished mobile phones market is a part of a fiercely competitive industry!
While the demand for second-hand mobile phones is booming, more and more offline smartphone stores have paved their way towards digitalization.
So, when there is business competition, you need to follow a distinctive digital marketing strategy to stay one step ahead of your competitors.
PPC marketing is one of the most powerful and successful of all marketing techniques to engage more customers and drive sales.
The mobile phone business is booming and the current market value stands at around 55,800 million USD in 2023, which was approximately 50,500 million USD in 2022.
Talking about refurbished and used mobile phones, the global market size is around 51 billion USD, which is expected to exceed 170 billion USD by 2033 with a CAGR of 11.9%.
Getting to your primary concern now!
Are you dealing with decreased sales for your refurbished mobile phone online store?
If YES, then you are in the right place! Because now we will be discussing how PPC can work wonders for your refurbished mobile store.
But, first, let's find out if PPC is the real game-changer for businesses like yours or not!
Is PPC Marketing Really Effective for Online Refurbished Mobile Phones Store?
To answer you shortly – YES it is!
Smartphones have become an inseparable portion of our lives. According to a report, the total number of smartphone network subscriptions was around 6.4 billion in 2022 and is expected to exceed 7.7 billion by 2028. That means around 70% of the world's population uses smartphones for their day-to-day activities.
China, India, and the United States are among the top nations with the highest number of network subscriptions. Moreover, Apple and Samsung are the leading smartphone brands with the maximum number of new as well as refurbished shipments worldwide.
So, when other mobile phone business owners are making millions of dollars in this industry, why can't you?
If you think your business is dealing with declining sales, marketing would be the biggest reason without a doubt. PPC marketing would be your best bet to target a specific audience, stay on top of Search Engine Results Pages (SERPs), and increase customer footfall.
According to multiple surveys conducted in the past years, around 75% of brands have declared that PPC completely changed their marketing game. And, more than 70% of brands are planning to increase their marketing budget in the coming few years or are constantly increasing it following their Return on Investment (ROI).
PPC marketing, when done with sheer knowledge and by experienced professionals, leads to substantial revenue growth for the refurbished mobile industry.
Paid ads, as a part of PPC marketing, are highly effective for the refurbished smartphone store. Don't believe it?
Alright, here are some real-life success stories to show you the proven PPC results that we achieved in recent years.
Case Study #1: 10X ROAS Using Google Ads For Refurbished Mobiles
We assisted one of our refurbished mobile phone store clients achieve an impressive $300,000 in revenue with a 10X Return on Ad Spend (ROAS) using PPC Google Ads.
Watch the above video to know how targeted advertising can lead to significant returns in the mobile devices market, and can make your business generate certain revenue.
Case Study #2: Sales Worth £34500 For An Ecommerce Store
For another client, we were able to generate sales of 💰345,000 pounds for their e-commerce electronic store specializing in 📱Mobile phones.

We used the best PPC strategies to create ad campaigns to generate expected revenue for the client.

After we did our job, the client was satisfied and happy with the results and even increased the ad budget for producing more revenue.
What Are The Top Selling Online Refurbished Mobile Phones?
With the increased demand for new/old smartphones worldwide, owning this business brings astounding opportunities to earn money. PPC marketing allows you to attract more customers to your online refurbished mobile store.
To get more customers, you can offer popular devices such as Apple's iPhone, Samsung phones, Google Pixel devices, and other well-known brands. Optimizing your store for relevant, top-selling keywords related to these devices can help improve visibility in search engine results and attract potential buyers.
Top selling smartphones that you should offer on your refurbished online store are:
Top Keywords To Target For Online Refurbished Mobiles Store
Staying on top of Search Engine Result Pages (SERPs) is only possible with relevant, business-related keywords that must be there on your ecommerce store.
Keywords are the user search intent or user search queries that you can identify using various online tools.
Keywords can be added to landing pages, blogs, product pages, and ad campaigns to attract maximum audiences to your web store. The more your business is able to attract customers the better will be the Google ranking and the higher will be the possibility of sales.
Here is the keyword list to target for your online refurbished mobile phones store:
| Keyword | Avg. monthly searches | Competition | Competition (indexed value) | Top of page bid (low range) | Top of page bid (high range) |
| --- | --- | --- | --- | --- | --- |
| refurbished apple iphone 14 | 20 | High | 100 | 0.46 | 1.75 |
| refurbished iphone 11 | 6600 | High | 100 | 0.38 | 2.84 |
| refurbished iphone 13 | 6600 | High | 100 | 0.38 | 2.90 |
| refurbished iphone 14 pro | 590 | High | 100 | 0.48 | 2.95 |
| iphone 13 pro refurbished | 2400 | High | 100 | 0.45 | 2.86 |
| iphone 13 pro max refurbished | 2400 | High | 100 | 0.46 | 2.47 |
| iphone 11 refurbished | 6600 | High | 100 | 0.29 | 2.27 |
| iphone 13 refurbished | 5400 | High | 100 | 0.36 | 2.31 |
| used iphone 11 | 9900 | High | 100 | 0.29 | 2.64 |
| iphone 11 used | 5400 | High | 100 | 0.25 | 2.38 |
| iphone 11 pro refurbished | 1000 | High | 100 | 0.31 | 2.59 |
As per the data from Market Research, the average Cost-Per-Click (CPC) for refurbished mobile stores ranges from $0.5 to $2.5.
This means, if you spend around $2000 on Google ads, then you can expect around 1300-1500 visitors to your website taking an average CPC of around $1.5.
Now, if you are getting 1300-1500 visitors, what should be the expected results?
This question is obvious for most business owners, how much revenue you can generate after spending $2000 on Ads spend?
Well, the usual marketing conversion rate stays around 2%, According to the bench marketing conversion rate, if you spend $2000 then your business can expect 1300-1500 visitors with a 2% – 4% Conversion rate, which results in around 10-20 conversions.
The next question can be – how much revenue will you make with 10-20 conversions?
It depends on the average ticket size of products. The average ticket size of Refurbished Mobiles usually stays around $200 to $1000. 10 conversions indicate a Revenue of $5000 Considering the average conversion value is $500.
Why Is Keyword Targeting Important?
According to SEO (Search Engine Optimization), keyword targeting is important for refurbished mobile phones to get on top of Google or Bing Search Results and maintain their position forever.
Keywords are an important ingredient for online businesses and allow you to provide relevant details and information following your target audience's search queries.
Only with the right, SEO-rich keywords, your business can attract appropriate traffic, improve your online reputation and generate more sales.
How Many Clicks To Expect With Google Search Ads For Refurbished Mobiles Store?
When exploring Google or Bing for any product or business, you might have noticed text ads right on the top of search results!
Well, those are Google Search ads that are intentionally placed there to attract customers like you for visiting the website and making the purchase.
You can also try these for your refurbished store business to bring in targeted traffic. These ads are fittingly shown to users searching for mobile phones, smartphones, and related keywords.
But, placing these ads on top is not child's play and requires deep knowledge of PPC marketing or Google Ads. So, it is better to hire PPC experts for the job to get desired results.
Guess what?
This will open multiple doors for your business to earn serious profits with minimum investment. Google Paid Ads are the most popular of all marketing techniques to generate revenue.
On average, With Google Ads, your business earns $2 for every $1 spent with a 200% increase in ROI.
Results To Expect From Google Shopping Ad Campaigns For Refurbished Mobiles Store
Those cool pictures of products that come on top when you search for products on Google or Bing are actually part of PPC marketing. The experts call them Google Shopping Ads and those are placed there for users like you to notice and purchase in a few simple clicks.
Google Shopping Ads is an amazing marketing choice for a refurbished mobile store business. These ads pop up right away when someone searches for keywords related to your business.
Similar to Google Text or Search Ads, Shopping Ads display your products at the top of Search Engine Results Pages (SERPs), making online purchasing convenient for potential customers.
According to a survey, it is evaluated that Google is the most used and trusted platform for users to know local businesses and around 90% of people use Google to discover local businesses.
Google Shopping Ads work like magic tricks for old and used smartphone stores to increase customer reach. These ads are created using the data shared by you through Google Shopping Feed. The PPC expert or the hired professional marketing agency would then create ad campaigns for you depending on your budget.
According to a report, the average Google Shopping Ads benchmark CTR (Click-through Rate) is around 6.10% in 2023.
So, without waiting much, start with your own shopping ad campaigns to find out which services and products are doing great for your business.
What Is The Cost Of Remarketing Campaigns For A Refurbished Mobile Business?
The mantra for successful online businesses to win back lost customers is through Remarketing! It is one of the most effective of all marketing techniques followed by almost every online business to re-engage with customers who left without shopping.
Remarketing strategy is mandatory because only 3% of visitors actually make a purchase when visiting an online store, the rest 97% leave after exploring.
Retargeting Ads (or Remarketing Ads) give your refurbished mobile store a game-changing opportunity to earn lucrative gains and boost business profits.
Did you know that the cost of remarketing campaigns is around $0.25 to $0.60 per click?
YES! You don't have to burn a hole in your pocket for running remarketing campaigns; in fact, you can start with a minimum amount required to recapture the majority of users that left.
Moreover, these ads only charge you when a user clicks on them. That means you only pay when a potential customer clicks on your ads to make a genuine purchase.
NOTE: Remarketing campaigns cost varies across multiple industries and for some businesses, the charges might be as high as $5, especially for competitive ones.
What's The Minimum Advertising Cost To Achieve Measurable Results?
The struggle for refurbished smartphone businesses to stay on top of SERPs is real. There are millions of online and offline stores selling mobile phones and related products at great discounts, making it really hard for stores like yours to become the top choice of customers.
So, to be highly visible on the internet and show up every time users search for smartphones, you need to advertise at the right place at the right time.
It's all about generating more leads and increasing sales to take your business to the zenith.
And, guess what?
You don't have to spend an entire budget on advertising for your business. PPC advertising campaigns start from as low as $1000 resulting in plenty of quality leads.
According to a study on Search Advertising Benchmarks 2023, the average conversion rate is around 7% across multiple industries. But, the CVR (Conversion Rate) completely depends on industry type, niche, and marketing approach.
That's why your business would certainly require PPC experts for preparing strategies, investment plans, marketing techniques, and more. Softtrix is one of the leading digital advertising agencies in the world with 18+ years of experience in the marketing industry.
With us, you can start with as low as $1000 on Google Ads to generate potential leads and expect at least 400-500 visitors, with a minimum conversion rate of at least 2%.
Are You Struggling To Generate Sales?
Let Paid Advertising Turn Your Woes To Business Triumphs!
Attract targeted potential audience

High conversion rate

Boost in Return On Investment (ROI)
What Is The Monthly PPC Campaign Management Fees For Refurbished Mobile Phones Business?
Let's be real, online marketing for such a competitive business and generating sufficient leads isn't an easy task. You need some targeted marketing plans, a smart investment of resources, a clear business goal, and a successful team of experts on your back to make your business thrive.
Having a super helpful team, such as Softtrix, for PPC account management would certainly make your online store stand out in the market. You will need a minimum of $500 to let the specialized workforce manage your PPC account and generate incredible business results.
With us, you get to focus on core business while we work on getting your business the top spot in Search Engine Result Pages – for Google and Bing.
Wait, there's more!
Now, what can be more alluring than having a $500 promotional code coupon that makes your overall spend ZERO?
YES, Softtrix is offering FREE Google ads credit to new account users. Offer valid for a limited period, claim today.
Why Does Your Business Need Continuous PPC Management for Campaigns?
PPC management is the key to keeping your refurbished mobile phone business at the top of search results.
With perfect and strategically planned PPC campaign management, your business has more possibility to shine on Google or Bing, and even Social Media channels like Facebook, Instagram, or LinkedIn.
Pay-per-Click (PPC) management is one of the most important strategies that you simply can't ignore. It holds the capability to grow your business by showing off old or second-hand mobile phones to potential users when they search for anything relatable.
Moreover, you also get the opportunity to share relevant information with the users while promoting business.
PPC management also allows the paid ads experts to monitor successful campaigns, switch good or bad running campaigns, and track expenses, all at once.
The qualified PPC experts at Softtrix specialize in curating successful ad campaigns that generate potential leads and guarantee business success.
With that said, let's discuss the top reasons your refurbished mobile store business needs continuous PPC management.
 Monitoring Successful Running Ad Campaigns – To discover high-performing keywords and modify ad campaigns accordingly.
 Creating High-Performing Keyword Arsenal – Use cutting-edge technology to create a high-performing keyword arsenal.
Campaigns Performance Testing – Perform split testing (A/B Testing) to confirm what's working in your favor and what's not.
Gaining Competitive Insights ­– Understand competitor tactics and strategies to know what your competitors are up to.
 Identifying Target Audiences – Locating your target audience to confirm your message reached potential audiences loud and clear.
 Multiple Channel Exposure – Leaving no stone unturned to promote business on search engines and social media channels.
 Optimizing Ad Campaigns Regularly – Continuous optimization of the ad campaign process is important to achieve peak performance.
The primary objective behind businesses hiring PPC management experts is to determine the advertising loopholes and overcome them while increasing ROI. These specialists know how to craft effective strategies that increase sales while improving rank on search engines.
What ROI Can You Expect From Our Digital Marketing Campaigns?
You can expect at least 10x conversions for your refurbished smartphones business store with Softtrix, generating $10 for every $1 spent.
| Time | Expected ROAS | Expected Budget | Expected Sales |
| --- | --- | --- | --- |
| Month 1 |     1.5X | $2,000 | $3,000 |
| Month 2 |   2X | $2,000 | $4,000 |
| Month 3 |       2X+ to 4X | $2,000 | $4,000-$8,000 |
| Month 4 | 4X to 6X | $2,000 | $8,000-$12,000 |
| Month 5 | 6X to 8X | $2,000 | $12,000-$16,000 |
| Month 6 | 8X to 10X+ | $2,000 | $16,000-$20,000+ |
For running the PPC ad campaigns, you can start with $2500 initially and continuously increase the amount after producing the expected business results. From the $2500 budget, $2000 will be ad spent cost and $500 will be service charges.
Note: ROI (Return on Investment) is decided by numerous realistic factors such as business type, CVR (conversion rate), SEO practices, marketing campaigns, and more.
Why Choose the Best Digital Marketing Services For Your Business and Skip the Cheap Ones?
The best digital marketing agency will unquestionably make your refurbished mobile phone business reach millions of audiences worldwide, while the cheap services won't take your business anywhere. The chances of business exposure, improved conversions, and increased sales are higher with renowned, successful marketing agencies.
One must look for the best, reputed marketing agency to generate adequate leads, connect new customers, and expand your business to a great extent.
Let's discuss the top reasons to choose the best over cheap digital marketing services for your old/second-hand mobile phone business.
 Professional Services, Cheap Prices
If you want top-notch services at great prices, choose the best agency without a second choice.
Quality Work = More Revenue
Pick a professional team that focuses more on quality and invests more time in building strategies. Your ROI will soar high.
 Range Of Services Under One Roof
Be it marketing, development, PPC, SEO, or any other digital services, your refurbished mobile phone business needs are covered by the best agency.
 Up To Date with Latest Tactics and Tools
High-performing agencies always have access to the latest tools and tactics so that your business is treated with the best of everything.
 Shine With Experience
Experts have the knowledge, experience, and industry know-how to make your ad campaigns and business shine on top.
Discover
How Our Agency Can Generate More Traffic & Sales For You!
SEO: Maximize traffic with top-notch SEO Services. Watch real results!​
PPC:

Ignite instant lead generation with my team of PPC experts.

Content Marketing:

Unleash my team of storytellers who craft share-worthy content, attract traffic, and pull in valuable links.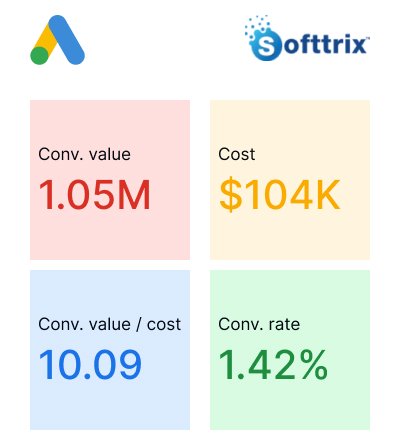 Why Do Most Online Refurbished Mobile Phone Businesses Fail?
As a refurbished mobile phone store owner, you have done everything possible for your business growth; still, there are not enough profits. Behind this stagnant growth, the reason can be anything – from bad marketing to poor website development.
It's true that any business that doesn't cope with the latest industry standards suffers and shuts down in the initial stages only.
So, here we discuss the top reasons behind online refurbished store business failure to stay clear of such scenarios.
Not having the latest mobile phone models in stock
Missing promotional offers and discounts that customers always look for
Not investing in the right marketing techniques and strategies, which results in stalling business growth
Neglecting promotions on social media channels such as Facebook, Instagram, & Twitter
Missing Google paid ads is one of the most common reasons behind business failure
 PPC marketing pays off by boosting leads and increasing sales, businesses skip this
 Slow and unresponsive websites are not liked by users and they leave within seconds
 Not investing in Google search ads and Google Shopping ads to promote business
 Not promoting their business via professionally designed landing pages
Missing one of the most important aspects – SEO
There you have it! PPC marketing, when used strategically, can significantly boost sales for your refurbished mobile business.
By targeting the right audience and launching effective PPC campaigns, you can stand out in the smartphone industry and experience substantial ROI growth.
For optimal results in the ever-evolving digital marketplace, partner with a professional digital marketing agency – Softtrix – and elevate your business success.
So, don't wait anymore and connect with experts right away to unlock remarkable sales growth!