Ecommerce jewelry store is an age old business that caters to a diverse targeted audience. It demands unimaginable skills and creativity to craft exquisite jewelry masterpieces that speak for themselves. Thus leaving you with little to no time to think about "promoting" your business at large and growing sales!
But who doesn't want to make their pockets full to fuller right? And this is probably why you are reading along!
Let's not waste any more time and read about skyrocketing your Online Jewelry Stores business sales!
To make your brand a recognized name in the market and fulfill clear revenue goals, you've gotta jump into paid advertising. PPC marketing is a powerful tool for engaging customers and driving sales. How?
We will help you have a detailed understanding of the same in this article!
But first, you might be asking, 'Does PPC really work for jewelry stores?'
Yes, it does. Let's take a look at some real-life success stories to prove it!
#1. Increase In Conversions & Revenue
One of our jewelry store clients was dealing with decreased sales even after having a strong digital presence; we helped them achieve revenue of $74,000+ with increased conversions.
Check out the detailed video here to get complete info:
Case Study #1: Google Ads For Jewelry Store
PPC Campaigns Results As Of April 2023:
KPI's
Results
Sales

74,896.00

ROAS

8.49X

Spend 

£8,821.67

Cost/Conversion

£10.75

Conversion Rate

3.25%

Conversions

 

820.00

CPC

£0.35

CTR

 

1.47%

Click

 

25,204

Impressions

 

1,714,557.82
#2. Increase In Brand Awareness & Clicks
For another gemstone and jewelry business client, we helped their business see a rise of more than 80% in terms of clicks and about 140% in terms of impressions. The increase in revenue through organic promotion was about 42% in the time span of about 8-10 months. 
Case Study #2: SEO For Jewelry Store
Check out the following video to know how did we achieve flourishing business results:
It's important to note that merely having an online store for your jewelry business is not enough for generating sales. You've got to feature your products at the right time in front of the right people to grab their attention and urge them to make a "click". Thus converting your potential customers into leads, which you can convert easily! 
So, if you want to meet your business goals anytime soon, try your hands on PPC for jewelry stores for a perfect business bloom!
How Effective Is PPC Marketing For Ecommerce Jewelry Stores?
The jewelry industry is booming and the worldwide revenue for the year 2023 amounts to around 300 billion USD, which is expected to grow annually by 3.68% CAGR and cross 330 billion USD by 2026.
Nobody can deny the fact that transformation in the digital landscape is the primary reason behind the astounding success of jewelry stores worldwide.
Thanks to PPC marketing, now ecommerce jewelry stores can engage with more customers quickly even when the competition is cut-throat.
Do you know Google Search Ads allow businesses to earn $2 for every $1 spent?
YES, it's true! Google Ads PPC marketing is one of the popular methods to promote business, increase visibility, generate new leads, and earn considerable profits.
With PPC (Pay-per-Click) Paid Ad campaigns, you get to promote your business on Google Shopping Ads, Google Search Ads, and video ads to generate maximum ROI (Return on Investment).
Top Selling Jewelry Store Products
As said earlier, online jewelry stores are one of the oldest and profitable businesses around the globe. In this flourishing industry, there is always room for your business to gain maximum traction and reach the zenith.
A few of the top-selling jewelry products that you should have on your ecommerce store are:
What Are The Top Target Keywords For An Online Jewelry Store?
Keywords are the user search queries that allow your business to rank on top of SERPs (Search Engine Result Pages). For an online jewelry store, following user search intent is important, and keywords work the best to generate maximum traffic.
 
Here is the keyword list to target for your online jewelry store
| Keyword | Avg. monthly searches | Competition | Top of page bid (low range | Top of page bid (high range) |
| --- | --- | --- | --- | --- |
| buy necklace online | 40 | High | 2.44 | 6.11 |
| buy earrings online | 140 | High | 2 | 5.51 |
| buy fashion jewellery online | 10 | High |   |   |
| buy jewellery online | 880 | High | 3.29 | 14.66 |
| buy fine jewelry online | 20 | High |   |   |
| fashion jewellery online | 390 | High | 1.27 | 5.14 |
As per the data from the above keywords table and data from live account, the average Cost-per-Click (CPC) for showing the ads on top of the page would be around $1.5-$2 on the search network. That means, if you are spending around $2000 on Google ads, then you can expect around 800-1000 visitors to your website.
Now, if you are getting 800-1000 visitors, what should be the expected results?
This question is obvious for most Jewelry store business owners, as how much you can generate after spending $2000 on Ads spend.
Well, the usual marketing conversion rate stays around 2-5%, According to the bench marketing conversion rate, if you spend $2000 then your business can expect 800-1000 visitors with a 2% Conversion rate, which results in around 20-50 conversions.
The next question can be how much revenue you will make with 20-50 conversions.
It depends on the average ticket size of products. The average ticket size for a jewelry store can vary significantly depending on factors such as the type of jewelry sold, the location of the store, consumer trends, economic conditions, and other market dynamics. The average ticket size of Jewelry usually stays around $200 to $2000+.  A conversion of atleast 30 with a minimum ticket size of $200 would generate $6000 in sales, indicating an ROAS of 3X for the first month.
Note: The above results can be achieved only if you are using the best PPC practices. Your business should have a well-designed & responsive website, a blueprint for effective PPC strategies, and a professional PPC marketing team to do the job professionally.
By targeting the trending or top-ranking keywords related to your specific business, you ensure maximum customer engagement on your web store. Businesses can add web content, blogs, articles, and landing pages targeting relevant keywords to attract more customers and improve online visibility on Google, Bing, or other search engines.
Google Ads Click In Search Ads For Jewelry Store Business
Google Search Ads are one of the most popular, successful, and effective of all methods to promote your online business the way you want.
Almost everybody that is looking for an engagement ring to wedding necklace finds Google or Bing as their first stop to make a purchase.
So, Google Ads are highly targeted ads that allow your jewelry business to increase both online and in-store (if any) traffic to a larger number.
According to a study, the average Click-through Rate (CTR) for Google paid search campaigns is 4-6%. Specifically talking about the jewelry industry, the average CTR is around 6.2%.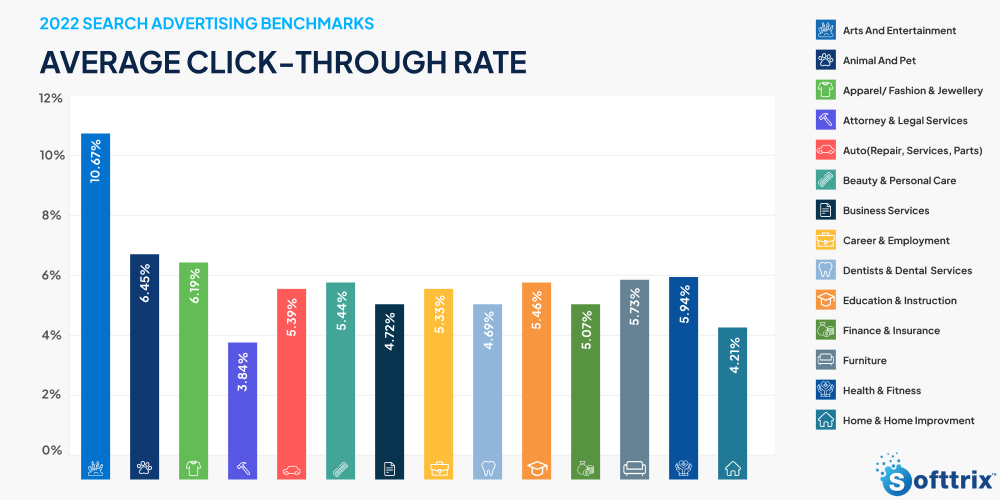 NOTE: Click-through Rate (CTR) can be calculated as the total number of user clicks divided by the total number of visitors on a specific ad campaign. 
Why Google Shopping Ad Campaign Is #1 Choice For Jewelry Stores?
Just like Google Search Ads, Shopping Ads generate an audience for your jewelry store and increase the possibility of lead conversions. These ads are displayed on the top of SERPs so that your visitors/customers are always ready to shop in a few clicks.
Why Shopping Ad Is The Best Way To Boost Conversion Rate? Watch this short video to find out why?
Your products come under Google's shopping spotlight, which means increased product visibility.
Being highlighted on Google, shopping Ads attributes to improved brand recognition.
People searching for products like yours can easily see your product prices and images, which helps them make an informed decision thus converting them into potential sale prospects, which in turn yields a better ROI.
Google Shopping Ad campaigns have the maximum potential to appear more than once for a single query entered, which means you can reach a broader audience base.
Cost Of Remarketing Campaign For Online Jewelry Stores
Google remarketing or Google retargeting is a popular, low-cost marketing concept in the digital landscape that allows businesses to bring customers back to online stores and make a purchase.
Remarketing is necessary for any online business because more than 97% of visitors leave without shopping for the first time.
For your jewelry store, the remarketing campaign would be a budget-friendly option to increase conversion rates and grow sales. The cost of remarketing campaigns is around $0.25 – $0.60 per click, depending on several price-deciding factors.
Some of the factors that decide remarketing campaign costs include:
CTR (Click-through Rate)
Amount you decide to pay for each click
Ad Scheduling (Specific time to run ads)
Objective behind the ad – click, shop, or download
Landing page experience
Frequency limit per ad
Limit of the audience (viewership)
Duration of ad campaigns
Are You Struggling To Generate Sales?
Let Paid Advertising Turn Your Woes To Business Triumphs!
Attract targeted potential audience

High conversion rate

Boost in Return On Investment (ROI)
Minimum Advertising Cost For Achieving Quality Results
With the ever-evolving competition in the digital world, the challenges any business faces in advertising are real. You need to put in a lot of effort, money, and strategies to take your business to the top of search engines and generate considerable results.
However, with a professional digital marketing agency, like Softtrix, you can lower advertising costs and still get quality results. The minimum amount you can start with is $1000 to generate leads and increase business profitability.
There is no maximum limit, as the higher you spend the better will be the results.
Your budget, business niche, and ad campaigns are some of the cost-deciding factors that might increase or decrease your overall spending.
Monthly PPC Account Management Fees For Your Jewelry Store
The jewelry store is not an easy business to design, develop, advertise, and manage. You need to hire an expert PPC agency that's known for its quality work, professionalism, and successful track record.
When it comes to running a flourishing jewelry store business, management is the key!
The monthly management fees that you will need for your ecommerce jewelry store can be anywhere around $500 depending upon the budget.
However, if you choose Softtrix to be your truthful partner in this business relationship, then you get a $500 coupon for your new account. That means, your final spend for monthly management will be ZERO!
Why Does Your Business Need Continuous PPC Ads Management?
PPC or Pay-per-Click management is a strategy that allows businesses to optimize advertising campaigns, measure marketing efforts, and manage ROI (Return on Investment) for generating maximum conversions.
Your jewelry business needs continuous PPC management to understand the market and improve the ad campaigns accordingly. It gives your business complete access to analyze ad campaigns, understand ROI & conversion rates, and make necessary changes to increase sales.
You should hire a renowned PPC management company for your business that handles everything from marketing to business management.
Softtrix is one of the most reliable PPC management agencies around the globe with a track record of successful marketing campaigns and 18+ years of experience in generating maximum revenue for diverse businesses.
For another gemstone and jewelry business client, we helped their business see a rise of more than 80% in terms of clicks and about 140% in terms of impressions. The rise in revenue through organic promotion was about 42% in the time span of about 8-10 months. 
Check out this video to know how did we achieve the following results:
What ROI Can You Expect From Our Digital Marketing Campaigns?
ROI for any business depends on various important factors such as website design (UI), product pricing, conversion rate, and more. 
However, you can expect 5x to 10x ROI within the first 6 months with Softtrix for your online jewelry store. That means you can expect to generate $5-$10 for every $1 spent on any specific marketing campaign. 
| | | | |
| --- | --- | --- | --- |
| Time | Expected ROAS | Expected Budget | Expected Sales |
| Month 1 |     1.5X | $2,000 | $3,000 |
| Month 2 |   2X | $2,000 | $4,000 |
| Month 3 |       2X+ to 4X | $2,000 | $4,000-$8,000 |
| Month 4 | 4X to 6X | $2,000 | $8,000-$12,000 |
| Month 5 | 6X to 8X | $2,000 | $12,000-$16,000 |
| Month 6 | 8X to 10X+ | $2,000 | $16,000-$20,000+ |
For running successful PPC campaigns for your jewelry store, you can start with a $2500 budget initially. ($2000 Advertisement Cost + $500 Service Charges)
Note: These results completely depend on your business niche, UI of the website, conversion rate optimization, ad campaigns cost & results, and other factors. The results might differ from what's promised and it might take a bit longer to achieve the desired results. 
Why Go For Best Marketing Services And Skip The Cheap Ones?
Starting a jewelry store business is easy but taking it one step further in this highly transforming digital market is challenging. You will surely need professional help to tackle the everyday hustle and bustle. 
A professional digital marketing agency, like Softtrix, brings in the required experience, knowledgeable staff, and a brand name to manage & promote your business – all at once!
Going for the best marketing services rather than cheap ones is always a wonderful decision, here's why:
They bring you more customers 
That's the deal! A renowned digital marketing agency makes your jewelry business look better so that your ads reach the maximum audience. 
You will be spending enough money and resources on PPC, Facebook, Instagram, and YouTube video ads. But, with the best marketing agency, all of this would become an investment that brings in positive ROI, which you might not get with cheap agencies. 
They know how to expand your business
YES! In this day and age, businesses with higher online visibility grow better than ones that don't. You might think that it's a big investment to build an online presence, but it's not!
Hire a professional marketing agency and they will build your online presence, build a responsive website, run ad campaigns, and do the marketing – everything at affordable prices. 
They let you focus on core business operations
From designing and developing to advertising, this feels like a huge task, and in reality, it's quite challenging. 
So, why not hire an agency that manages everything for you while you focus on core business operations?  
Yes, that's possible, but only with an expert digital marketing agency, because the cheap ones might negatively impact your core business too. 
You don't have to hire, train, and manage any team; everything will be handled by the best agency. You just have to share your business goals and desirable outcomes.  
They Cut down overall costs
Hiring an in-house professional marketing team for your jewelry business would comparatively cost you more than hiring an expert agency. 
Yes, it's TRUE! You don't have to worry about monthly salaries, employee healthcare programs, payroll tax, and other staff benefits. 
When hiring an in-house team, you will have to bear additional costs for many other operations that a professional agency won't charge you.  
They have the right tools and techniques
You can have the tools but not the knowledge on how to use them or vice versa. A professional marketing agency comes acquired with all the premium tools and services required to advertise your jewelry business in the right place. 
However, cheap digital marketing services might allow you to use the free versions that are of no use to your business. 
They share new ideas for your business 
The digital world changes drastically, and to cope with the latest trends you must have the brightest talents from the market in your team. 
Choosing the right agency will keep you updated with what's happening in the market and how to promote your business at any specific time. The professionals access the market to understand customers' viewpoints and share ideas so that you never have to deal with disappointing results.
Why Do Most Jewelry Store Businesses Fail These Days?
While we have discussed the tips to grow a jewelry business online and everything related to the cost, still, many businesses fail in their initial stage only due to unforeseen reasons.
It's crucial to understand the reasons and consequences beforehand to find out why & how is your jewelry business failing when the global jewelry market is forecasted to reach 418 billion USD by 2026 in revenue. (The data includes statistics for watches and jewelry business revenue combined)
So, with that said, let's discuss the reasons behind most jewelry store business failures.
Outdated Collection of Products    
Any jewelry business that still has an old-fashioned collection of gemstones and jewelry has a strong chance of failing in the coming years. That's because you have to stock your store with stuff that is in demand and required by customers.
Many businesses fail because they stock up on outdated products and skip updating with the trending pieces. Regular updating of products is extremely necessary to keep the customers engaged and the business running.
Imperfectly Designed Ecommerce Website
Your business's success completely depends on how well your ecommerce website is designed and operates. If it's poorly designed and doesn't respond properly, chances are, your visitors will leave without turning into potential customers.
Most businesses fail because they don't spend enough time and effort to design a professional web store and shut down in the first 6 months of opening.
Not Taking Customer Reviews and Feedback Seriously    
When businesses don't understand their customers' requirements correctly, there are definite chances of failure. As a jewelry store business owner, you should research the market well to find out what's in trend for maximum customer engagement.
Besides, not taking customer feedback seriously to improve your business is another big reason behind business failure. You should always prioritize customer reviews to find out what's going wrong and progress accordingly.
Poorly Planned Marketing Strategies
Poorly designed marketing strategies are the most popular of all factors behind jewelry stores' collapse. It's true that a solid business plan with tried and tested strategies will always help your business to grow.
That's why having a professional marketing agency as your trusted partner would be a superb decision to maximize sales. 
Not Making the Most of Digital Marketing Channels
Nowadays, maximum people shop online. This is the digital era and consumers explore and make their purchase on ecommerce stores. A business that doesn't invest time in marketing and promoting jewelry products on digital marketing channels would be overlooked every now and then.
Digital marketing channels help in keeping customers engaged, which further increases conversions and sales. A few of the digital marketing mediums you can opt for are:
Search Engine Optimization (SEO) of your web store
 Email Marketing
 Google Search Ads and Shopping Ads
 Social Media Marketing (Instagram, Facebook, LinkedIn, & Twitter)
 YouTube Video Ads
Discover
How Our Agency Can Generate More Traffic & Sales For You!
SEO: Maximize traffic with top-notch SEO Services. Watch real results!​
PPC:

Ignite instant lead generation with my team of PPC experts.

Content Marketing:

Unleash my team of storytellers who craft share-worthy content, attract traffic, and pull in valuable links.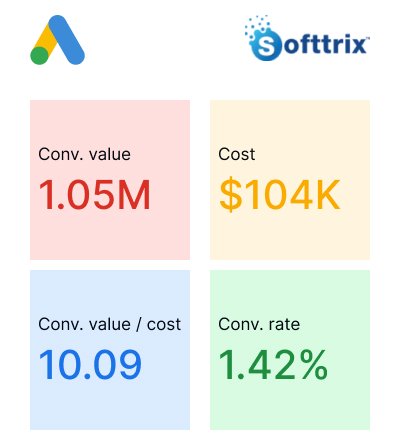 There you have it! That's all you need to know for generating traffic for your online jewelry store and convert prospects into sales.
The professional digital marketing team at Softtrix will assist your jewelry store business to generate maximum traffic while earning considerable ROI.
So, what are you waiting for?
Let our experts do the marketing and advertising job while you focus on core business and together we stand out in the competition.
Frequently Asked Questions