Did you think that surviving or growing in the exercise equipment industry is going to be a cakewalk? Did you think that there would be no competition at all? We are pretty sure, you must have experienced the change the hard way. Ever since the pandemic, things have changed drastically. The demand for exercise and home gym equipment has increased significantly. This has resulted in a large influx of businesses starting up all over the globe as well.
This is to say that you are not a part of just the B2B market anymore. You have gradually transitioned from that position and come in direct contact with thousands of retail consumers as well. Hence, the spectrum of your marketing activities has to grow quite organically. Now, this poses a different set of challenges to you. These obstacles or hurdles were probably not something that you were prepared for. But who says that it is only going to be a tiring walk uphill from here on out? Let us help you increase your exercise equipment sales and beat your competition at this game. Read through to find out some really cool and effective digital marketing tips to stand out.
But First, Let's Take A Few Seconds To Understand The Current Gym Equipment Market!
If we look at the market size of the entire gym and exercise equipment industry in the US, its value in the year
2022 was somewhere close to $2.2 billion
The industry has grown at 0.9% every year between 2017 and 2022
The home fitness equipment market size in the US alone was more than $4.8 billion in value in 2022
The projected growth is said to cross the $5 billion mark by the end of 2023
And in the next 7 years, the expected milestone that this industry is set to achieve is $8.5 billion
This means that a compound annual growth rate of 7.5% is inevitable
If we look at the factors that affect the growth of this industry directly (positively), the biggest is the growing demand for gym equipment from big brands of gyms and health club chains. The current hot trend is to set up home gyms in the house. According to recent studies, the demand for home fitness equipment in the country is increasing significantly, owing to a market value of $8.50 billion by 2030. People have started investing in infrastructural settings within their property to facilitate the assimilation of exercise equipment at home. This has made this industry highly retail customer-centric over the past few years, especially after the pandemic.
There is also a rampant rise in the obesity rate prevalent across the US. It rose from 26% of the total population in the year 2008 to nearly 43% in 2020. The numbers are constantly on the rise and this has people of all generations deeply worried. This is probably why, the demand for indoor exercise equipment has been driven by several brands such as Johnson Health Tech Co. Ltd, Core Health and Fitness LLC, Icon Health and Fitness Inc., and Peloton Interactive Inc., among many others.
Peloton in particular has been very successful in introducing health freaks to its very popular indoor Peloton Bike+ which is a very innovative product and can be used within the house without any trouble. This brings us to a very interesting question.
What Are The Top-Selling Exercise Equipment Right Now?
To be fair, these trends keep on changing. The fitness equipment industry is very volatile because new advancements take place practically every 6 months. However, the fitness equipment that is sold most often to gyms and health clubs includes your very traditional treadmills and cross trainers.
If we talk about retail products that are very high in demand, it is those colorful resistance bands. Strictly talking about the equipment that helps build muscle, dumbbells, rods, benches, and stackable plates are very much in demand.
Apart from these, lightweight and portable exercise bikes, punching bags, and kettlebells are also very popular. Other than this, people who prefer to set up a total home gym at home, usually go for a multipurpose all-in-one home gym set which includes all the major exercise equipment pieces.
What Relevant Keywords Should You Target For A Boost In Your Gym Equipment Sales?
As someone functioning in the exercise equipment sector, you can never focus only on traditional marketing methods. You will have to invest time and resources in digital marketing as well. This brings us to a very important aspect of performing keyword research for your sector if you are really interested in promoting and growing your business through digital marketing. No marketing strategy is complete without targeting the list of keywords that aligns with your target audience's search queries.
If you have created a fitness website or an online marketplace for your exercise equipment, it is essential for you to attract qualifying leads that turn into repeat customers. The 5 primary keywords that you should always focus on are gym, workout, exercise, equipment, and fitness. There is also a long list of other keywords that you should always incorporate in your content marketing strategy along with these keywords, for more precise targeting. Let's have a look at what those are in the following section.
| Keyword | Avg. monthly searches | Competition | Top of page bid (low range) | Top of page bid (high range) |
| --- | --- | --- | --- | --- |
| exercise equipment for home | 50000 | High | $0.97 | $5.18 |
| best home workout equipment | 5000 | High | $1.7 | $6 |
| exercise bike for home | 5000 | High | $0.42 | $5.75 |
| exercise machine for home | 5000 | High | $0.79 | $5 |
| exercise cycle for home | 5000 | High | $0.42 | $5.75 |
| exercise mats for home | 5000 | High | $0.55 | $2.34 |
| exercise bench for home | 500 | High | $0.33 | $2.68 |
| exercise ropes for home | 500 | High | $0.25 | $1.71 |
| exercise tools for home | 5000 | High | $0.57 | $5.52 |
| exercise accessories for home | 50 | High | $0.26 | $2.41 |
Remember, these keywords are going to go on your official website, pop-up advertisements, and social media pages such as Instagram, LinkedIn, and Twitter, and these can also be included in print ads if you want. Given the fact that they will be curated in a way that they surface on the top of the minds of your users, and are going to attract attention and pique their interest in your offerings.
How To Increase Revenue For Your Exercise and Gym Equipment Business?
What is the best way to increase sales and revenue for your exercise equipment business? It is not going to be a monotonous single recipe. It is going to have a lot of ingredients. If you want to make your gym equipment business a success, you must invest in the following simultaneously:
Wait, wait, if you are in a hurry and in no mood to give the sales-boosting details all your attention, view our short video on it…
Let Your Brand Be Known Far and Wide With Search Engine Optimization!
Search Engine Optimization is one of the most organic and effective ways to enhance the presence of your website and also build a strong online reputation. Search Engine Optimization comprises numerous techniques that focus on bringing your business among the top-ranking listings on leading search engines like Google and Bing. It is very easy to reach out to a wider market for your gym equipment business by leveraging the power of SEO. A few benefits of this marketing technique are:
SEO is the most effective way to get organic traffic to your website. It is the number of visitors that come to your website through unpaid search engine results. For this, you have to achieve high organic rankings for your business listing and SEO is the way to do that. It makes way for a very strong presence in the digital space and drives qualified leads.
You get highly optimized product pages and meta descriptions using Search Engine Optimization. The relevant keywords can be included practically anywhere including the URL of the page as well. This enhances the overall SEO performance of your website tremendously.
You can also backlink to websites which again use relevant keywords as the anchor text. Investing in a great backlinking strategy helps you build relationships within your industry with the most influential bloggers, brands, and fitness chains. This increases the authority of your website by multiples.
Brand positioning and unique messaging are possible using the right SEO techniques. This differentiates you from your competitors. You will be defining the core values of your business and the mission and personality of your brand. SEO also helps you establish yourself as a consumer-friendly brand by making you more accessible to your prospects.
Is Your Business Website Not Visible On Google?
Get It Ranked On #1 Page With Us! 
Google #1 page ranking for targeted keywords
Rank #1 on your local maps
Increased brand engagement & sales
How Much Does SEO Cost For Your Exercise Equipment Business?
When you perform SEO on your own, it is going to entail a very minimal cost but for that, you need time, skills, expertise, extensive knowledge, resources, and dedication, to name a few. Therefore hiring SEO professionals is the best way to boost your online ranking and attract qualified leads. There are a lot of factors that are going to determine the cost of reliable, and suitable SEO services for your business such as your business niche, number of website pages, competition in your market, current ranking, scope of your SEO campaign, etc. The monthly SEO price could range anywhere between $350 and $1500! But again, the right SEO for your gym equipment business shouldn't cost you much. If you have connected with a skilled and experienced digital marketing agency, you should be able to get sterling results well within your budget.
Pay-Per-Click Advertising - The Undisputed King Of All Marketing Strategies!
Pay-per-click advertisements or Google Ads for that matter have become the undisputed king of online marketing these days. This is because the outcome that this marketing method ensures for your brand is simply unmatchable. It is a highly popular digital marketing strategy that gives you fast converting leads without spending too much. Google Ads have turned out to be the king of digital advertisements. They are placed on the top of the search engine result pages so that they become visible to your potential customers with just one search query. These are an excellent way to increase your brand awareness and drive significantly more sales for your business. If we look at statistics:
It is very easy for you to increase your brand awareness by 80% using PPC ads
Earning $5 for every $1 spent is possible in PPC ads
Nearly 46% of all clicks happen on the top 3 PPC ads
Some of the most incredible benefits of Paid Advertising are:
PPC aligns with and Contributes to your Business Goals because it ensures high-level brand exposure and sales progress. It supports many parts of your sales funnel and converts your weak prospects into loyal clients. It is robust in targeting your customers and brings in sales much sooner.
You can easily track and measure the progress of your PPC campaign. You can use the Google Ads tool along with Google Analytics to understand impressions, click through rates, and conversions. It is easy to discover how your ad campaigns perform and assess the quality of traffic they bring.
It is not a surprise that PPC works pretty well with other marketing channels. So if you have any content plans and calendars for your social media accounts or a blog in the pipeline, everything can work simultaneously. It supports the customer buying cycle and establishes your brand as an all-pervasive, influential, and omnipresent thought as well as a sales leader.
You also get access to an unlimited wealth of marketing data by way of impressions, clicks, and conversion rates. This data can be used to augment your SEO strategy and other content marketing efforts.
Are You Struggling To Generate Sales?
Let Paid Advertising Turn Your Woes To Business Triumphs!
Attract targeted potential audience

High conversion rate

Boost in Return On Investment (ROI)
How Much Does PPC Cost To Improve Sales For Your Gym Equipment Business?
Just like any other digital marketing service out there, the price of hiring PPC Services are going to be low or high depending on your unique business goals. The industry you are in and the level of competition prevailing in it are also going to impact it. Other major factors are the level of expertise you seek and the tools & resources at your disposal. If you are looking for a monthly range, you can say that launching effective Google Ads may cost you as low as $350 to a maximum of $2,000.
Pro Tip
: Align Content With Your Customer's Search Intent

Creating useful, relevant, and informative content is the key to succeeding at online marketing for your exercise equipment business. You will be able to increase your sales but only when you have created the most interesting content that is relevant to your audience. However, aligning it with the search intent of the customer is also important otherwise your content marketing strategy is going to fall flat.
Grabbing the concept of search intent is going to be a little tricky. Just understand that you need to visualize yourself as a potential user or prospect of your business. Think about what you might want to search for to find your article or blog or to land on your product page. All you have to do then is just type that phrase or keyword into the search bar. You should use incognito mode or private browsing so that the results are not personalized to your previous search history. Observe what it shows on the search engine result page. 
Now, you will have to perform a quick analysis of the SERP and find out whether there are any transactional websites among the results or not. If there is a mix of both informative content and transactional content, you know how to create relevant content. It is also noteworthy to examine the top 10 listings that Google shows to the visitor for a given keyword and phrase. So the kind of websites that pop up using a particular set of keywords and phrases are going to explain to you what Google considers is the intent of the user making that search query. Of course, carrying out this analysis is not going to be easy for you. This is where Softtrix steps in. You need to trust the digital marketing partner that you have chosen to help you create content that is perfectly aligned with your potential consumer's search intent.
Social Media Marketing - Fun, Clever, & Result-Oriented!
This gets even more interesting when you throw social media into the mix. Do you know that there are more than 5 billion active users of social media platforms all over the world? If you do not have an active social media marketing strategy for your health and gym equipment business, you do not have an online presence that can compete with your contemporaries in the industry.
Platforms such as Facebook, LinkedIn, Twitter, Instagram, and YouTube are a great way to improve your online visibility and brand awareness. Social media marketing also gives a huge degree of credibility to your brand. It helps you connect with your audience at a much larger scale. The biggest benefits of using these platforms are that you can:
Advertise and promote your products and services and also put up tutorials to explain to your customers how they work and what their unique features are, thereby building a relationship with them.
Talk about exclusive deals, vouchers, schemes, discounts, and offers that you have made available for your prospects, first-time buyers, and existing consumers as well.
Share highly personalized content that your users will be readily interested in which can be related to the latest industry trends, new features added to your products, new services you are about to introduce, and the like.
Interact and engage with your viewers and encourage them to purchase with your brand in addition to responding to their queries and questions in a timely manner.
Content Marketing - Where It's Your Word & The Keywords!
What do you understand by content marketing? It is a marketing strategy used to attract, engage, and retain an audience by creating and sharing informative articles, educational blog posts, video podcasts, and other media. Some of your users might be very much interested in reading through your long-form articles that are not only insightful but also interesting.
The biggest driver for the success of content marketing is again inclusion of the most appropriate and relevant keywords. You will have to insert high-value search terms and phrases in every content that you create. It is going to drive more leads to your website which eventually leads to higher conversion and sales for your exercise equipment company. And, what more benefits can you reap? Let's check:
You get better-qualified leads that convert into repeat customers faster. Your marketing and sales teams can stay on the same page as to what keywords generate more interest among your customers and encourage them to purchase with you. This saves time and resources as well.
When you are aware of which content delivers results, you focus on improving it further, leading to an enhanced marketing copy, better engagement, and stronger relationships with your prospects. This translates into your potential buyers being more impressed and you achieving your sales goals sooner.
Original content always improves conversions and when you combine that with relevant keywords, your content becomes relevant and more influential. Whether it is a social media post, a blog, or a YouTube video description, everything brings in more traffic.
It is easy to cultivate loyal brand fans because by being friendly, informative, and relevant, you can create a special place in their minds. They become habitual to your content and want to see more and more of you, leading to a better reputation in the market.
Email Marketing - Traditional Yet Effective!
This is one of the most traditional promotional strategies that you can undertake for your business. It is also very easy to implement and gives you tremendous results as well. You just have to narrow down on a particular segment of the audience that is going to be welcoming of your promotional content in their inboxes. It is a great way to nurture your leads and it helps them stay updated on the latest offerings by your brand. You can use email marketing to:
Share highly personalized, timely, well-written, and unique promotional content with your loyal customers and prospects. This keeps them informed about your offerings.
Offer them discounts, vouchers, and coupons so that they stay interested in your brand. It will become very difficult for them to ignore the "value for money" proposition that you bring to the table.
Promote all your new products and services without any delay. Attract a new target market to the new additions that you have made to your product portfolio.
Share any business or industry-related news with all your customers who are looking to read and enjoy insightful content. This establishes you as a strong industry leader.
WhatsApp - Not Just Your Texting App Anymore!
You must know that WhatsApp is not just a messaging app anymore. The level of supremacy that it has been able to achieve over the past few years is not because of its interface or ease of use only. WhatsApp is known for its intimacy and its ability to reach out to all your prospects. It is free of cost and all you need is a list of all your prospects and their contact details. WhatsApp also boasts of a very stringent privacy policy which makes it comfortable to use for your users. When we talk in the context of promoting your exercise equipment business:
It can help you build long-lasting relationships and meaningful connections with your customers and prospects that turn into loyal brand fans easily. This helps you spread the word about your brand even further.
You can position your business as a source of actionable, relevant, current, and most frequently updated information. By sharing links, images, infographics, videos, and more, it is easy to come across as a thought leader.
It is possible to collect instant responses and feedback from your prospects and existing customers whether it is regarding an existing product or a new service launch.
It is easier for you to talk about any special offers that you might have for first-time buyers or loyal/repeat customers as well.
In the end, it becomes very easy for you to prioritize customer experience using WhatsApp. Yes, when you craft a compelling marketing message, WhatsApp helps you convey that to your target users and leads efficiently. You can combine fun and informative stickers, imagery, videos, and relevant emojis to make the message even more entertaining. It adds to the value that is being proposed to your customers. The message grabs their attention and they become more willing to discover what your business has to offer.
Customer Experience Remains Fundamental!
The experience that your customers are able to derive from your website, mobile app, or desktop application is going to determine whether they come to you for purchase again or not. Remember, it is not very difficult to make your website clear and concise. It is not at all difficult to make it easy to navigate. You should invest in creating a highly responsive customer support system and chatbots for them to connect with you whenever they want.
Using artificial intelligence, chatbots, discussion rooms, and query forums is also a good idea. The loading time should be minimal, preferably less than 3 seconds. The animations must be smooth whether it is your official website or mobile app. In the end, what matters is how you treat your customers. Because if you treat them right once, they are going to return to you every time. The biggest benefits of customer experience management:
The lifetime value of your customer expands by multiples. It is easier for you to make a sale on an existing buyer by nearly 60% if you enhance the overall user experience.
You can increase your brand equity by delivering not just high-quality products and services but timely responses to their queries and questions. Fruitful interactions can be facilitated using the right plugins and features.
A better customer retention rate is always something you should strive for. If you invest in the right customer experience, it is going to leave a positive perception about your brand which will be evident and will lead to more brand loyalty.
Eventually, it is going to lead you to spend a lot less on marketing activities. This is what you want, don't you? When the customer/user experience is good, the word is going to spread. You will establish yourself as a highly customer-centric brand in practically no time, leading to a massive reduction in your overall marketing expenditure.
Discover
How Our Agency Can Generate More Traffic & Sales For You!
SEO: Maximize traffic with top-notch SEO Services. Watch real results!​
PPC:

Ignite instant lead generation with my team of PPC experts.

Content Marketing:

Unleash my team of storytellers who craft share-worthy content, attract traffic, and pull in valuable links.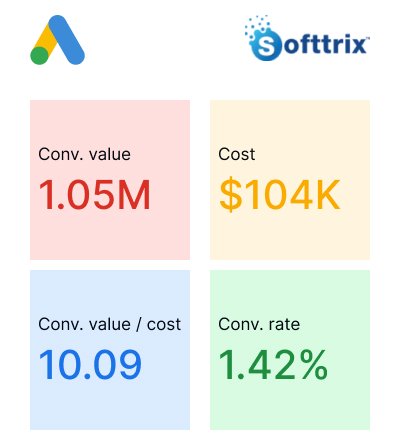 Are You Ready For A Spike In Your Exercise Equipment Sales?
Remember, the exercise equipment industry is very dynamic. It is going to keep on evolving and you cannot stop this change. It is driven by technology that keeps bringing in new and innovative ways to exercise. Some fitness freaks are going to prefer functionality while some would want portability. Others would want durability and affordability. As the specifications of this equipment change, you will have to alter your business with them. As the technology evolves, your marketing strategy will have to evolve with it. And keeping you right on this track is Softtrix. Do not wait anymore for a quick consultation.
Feel free to connect and experience the inexperienced with us!
Frequently Asked Questions