Backpack business owners looking to increase sales for their merchandise should know one thing – the time is now! The reason store owners should boost their business is the increasing demand for backpacks worldwide.
According to research, the global backpack market size is projected to reach 31.38 billion USD by 2030, which currently stands at 17.21 billion USD in 2023.
So, when the market is offering such wonderful opportunities to grow your business and earn profits, why not have a slice of the pie?
The best place to sell backpacks is the internet because the market is huge! And, the best method to enhance business is by selling them anywhere and everywhere.
But, is it really as easy as it sounds?
Well, to be precise, NO! To sell backpacks online, you have to be present everywhere and that's only possible with the right marketing tactics.
Digital Marketing (PPC, Social Media, Email, etc.) in conjunction with SEO (Search Engine Optimization) would do wonders for your backpack business to reach a wider audience and boost sales.
Don't wish to read it all?
Watch this short video to learn how you can increase sales for backpacks online.!
Why Does Your Online Backpacks Store Need Digital Marketing?
See, we now live in a highly technological world where marketing scenarios change like anything.
In this ever-evolving backpack industry, boosting sales might seem like a puzzle.
But guess what?
There's a powerful solution – PPC marketing.
PPC (Pay-per-Click) ads are a wonderful tool to bring in more traffic and generate profits, no matter how fierce the competition is.
So, when just about every backpack business owner considers getting into action with PPC, why would you want to miss out? Because,
the right digital marketing strategy can offer your brand:
A reliable reputation
A committed audience
Strong online presence
Enhanced sales & profits
This is why, investing in the right advertising team would turn out to be a game-changer for your backpack business giving you improved sales and better people-attention online. It will help your business nurture, boost brand awareness, and elevate sales year after year.
What Are The Best-Selling Backpack Brands Online?
The backpack industry is quite huge and the list of brands that make backpacks is never-ending. If yours is a multi-brand store, the challenges to stay on top of search engine results pages are going to be all the more difficult.
Now that many clothing and luxury fashion brands – Tommy Hilfiger, Gucci, Nike, Adidas, – are also a part of the backpacks industry, the competition has got all the more fierce.
Some of the biggest names in the backpacks industry are:
Patagonia
JanSport
Fjallraven
The North Face
Everest
Osprey
Samsonite International
Deuter, and more
All of these generate millions of dollars in revenue every year, proving that the demand for backpacks and luggage products is on the rise. According to a report, the revenue in the luggage and bags industry worldwide will be around 177 billion USD in 2023. In addition, the market is expected to grow yearly by approximately 5% CAGR 2023-2026.
What Are The Top Keywords To Target For Backpacks Business Online?
In today's global marketplace, there exist countless brands offering a wide selection of backpacks, rucksacks, knapsacks, luggage, and travel accessories. The market offers a variety of choices: from budget-friendly options to premium collections, the user can have the best in every category.
So, to stand out in this competitive landscape, brands utilize innovative marketing strategies to generate more traffic and boost sales.
These brands use a diverse set of keywords to get high search volumes and rankings.
So, with that said, here we discuss some keywords to target for your online backpack store:
| Keyword | Currency | Avg. monthly searches | Competition | Competition (indexed value) | Top of page bid (low range) | Top of page bid (high range) |
| --- | --- | --- | --- | --- | --- | --- |
| backpack for women | USD | 22200 | High | 100 | $0.5 | $2.72 |
| wildcraft backpack | USD | 320 | High | 100 | $0.44 | $1.8 |
| backpack for men | USD | 14800 | High | 100 | $0.33 | $2.59 |
| buy backpack online | USD | 70 | High | 100 | $1.64 | $5.14 |
| kate spade backpack | USD | 22200 | High | 100 | $0.32 | $5 |
| leather backpack for women | USD | 6600 | High | 100 | $1.07 | $3.96 |
How Targeting Relevant Keywords Can Help Your Online Backpack Business Grow?
It's crucial to focus on relevant, high-ranking keywords that perform well on search engines like Google and Bing to boost your business's online presence.
Here's a quick explanation of what keywords are:
Keywords are the words or phrases people type in search engines like Google, Bing, or any other search box, to look for relevant information, services, or products.
Incorporating business-related, high-ranking keywords into your e-commerce store can offer numerous benefits, including:
Better SERPs Position: Your store will climb in search engine rankings.
Enhanced Audience Targeting: You'll reach your target audience more effectively.
Improved Brand Reputation: Your brand will become more visible and relevant.
Increased Conversions: More users will convert into customers.
If you incorporate relevant keywords in your content, then users looking for backpacks will find your business at the top of the search results.
How Many Clicks Are Possible With Google Search Ads For Online Backpacks Stores?
If you haven't experienced the power of Google Paid ads yet, then you should definitely give it a try! With only a small try with these paid ads, will let you find out that it is hands-down the most popular and effective tool to get more sales.
Google Search Ads also known as Google Text Ads or Google AdWords is the only way to maximize customer footfall, generate traffic, and increase sales for your business.
Google Ads follows a smart PPC (Pay-Per-Click) model, which means you only pay when a user clicks on your ads. So, it's undoubtedly a brilliant marketing strategy to get more clicks from potential customers without draining your budget.
In fact, over 80% of online businesses rely on Google Ads for their PPC marketing needs.
Wondering, why?
Because, Google is a global favorite for everyone around, and businesses use these ads to connect with a vast audience to increase sales.
So, talking about the possible clicks that you can expect with Google ads, well, it's 5X more than your other marketing methods. And, the average CTR (Click-through Rate) for Google ads is around 6.1% in 2023. So, taking this conversion rate into consideration, you can expect at least 1500-2000 customers to your backpack business with an initial investment of $2000.
Why Are Google Shopping Ad Campaigns The Top Choice For Your Online Backpack Store?
Google Shopping ads are undoubtedly the best technique to revolutionize your backpack business sales by bringing in more customers.
Just like Google Text ads, Google shopping ads are paid ads only with quality images and visuals to attract a wider audience.
These ads are like your online storefront, displaying images, product information, and shopping details right at the top of the user's search results.
So, anyone searching for backpacks, rucksacks, luggage, travel accessories, or related stuff will see your offerings. Plus, they can make a purchase with just a few clicks!
Here's what makes Google Shopping campaigns the top choice for most businesses:
The average cost-per-click (CPC) for Google Search ads in 2023 is about $4.22. For Google Shopping ad campaigns, the average CPC is around $0.5 to $3 for an online backpack store.
Additionally, Google Shopping ads are placed on top of SERPs (Search Engine Result Pages) to catch the eye of millions of internet users.
These ads are part of PPC marketing, and to set them up for your online backpack store business, you've got to hire a professional PPC agency – Softtrix – to get the job done right.
Google Shopping ads are created using your shared info from Google Shopping Feed. The ==hired PPC experts will monitor and track the incoming traffic and conversions for your business to make users' shopping experience better by analyzing the high-results campaigns.
Note: Depending on your ad budget, you can increase or decrease the spending limit. According to it, Google will display ads for a set time to target your potential customers.
What's The Cost of Remarketing Campaigns For Your Online Backpack Store?
Before understanding what remarketing campaigns are, first know why there is even a need for remarketing your business!
Here's why!
When people first visit a website, about 95% just look around, and only 5% actually make a purchase. But with remarketing, you can reach out to the e-window shoppers who left without buying to reconnect. Often, this leads to more sales.
Now, let's understand what are remarketing campaigns.
Well, Google Remarketing or Retargeting Ads are perfectly customized ads that allow you to re-engage with customers who once showed interest in your backpack business but never finalized the purchase. These ads work like a magic tool to reconnect with visitors and convert them into potential customers.
Now, you might think retargeting is an expensive trick, but it's not!
Remarketing costs around $0.25 to $0.60 per click, which is a small investment compared to the revenue in sales you will get.
These ads are a game-changer, helping you get more leads and customers into your store. So, if you think of boosting sales for your backpack business, Google remarketing is a must-try!
What's The Minimum Advertising Budget To Double Sales For Your Online Backpack Store?
As a backpack business owner, you don't need to drain your budget to have a successful marketing campaign.
When preparing the overall budget for your business, you can also make a decision on your advertising budget. That's because your advertising spend on promoting your backpack store will decide the business outcomes.
You can start small with a minimum of $1000 and see how it goes. Once you notice some positive results, you can gradually increase your PPC budget.
But, you need to get a team of professionals to handle your advertising campaigns because the success of your ads directly depends on their expertise. The average conversion rate (CVR) for Google ads is around 7% in 2023.
With Softtrix, you can expect to see around 500+ visitors from your $1000 Google ads investment, keeping in mind the average advertising benchmark CVR of around 7%.
How Much Is The Monthly PPC Account Management Fees For Your Online Backpack Business?
Promoting your backpack business online is easy when compared to maintaining that top position on Google for long. You need an experienced, up-to-date team that understands market and customer requirements in chorus.
And, for that, you will need PPC account management and that too by the experts in the industry.
PPC account management is the strategy that allows you to monitor advertising campaigns while tracking the overall budget. To be honest, setting up such PPC campaigns is not a layman's work and you might require a specialist team to do the magic trick.
So, when searching for an expert team that holds enough experience in PPC account management, look no further than Softtrix!
They hone PPC experts with 18+ years of experience in the industry to set up, monitor, and optimize ad campaigns for a range of businesses. You can start with $500 initially for PPC account management.
However, you can make your monthly budget ZERO by opening your first account with Softtrix.
We are currently offering a $500 promotional discount code (FREE Google Ads Credit) for a limited period.
So, don't wait and make the most of this amazing offer!
Are You Struggling To Generate Sales?
Let Paid Advertising Turn Your Woes To Business Triumphs!
Attract targeted potential audience

High conversion rate

Boost in Return On Investment (ROI)
Why Does Your Backpacks Business Need Continuous PPC Campaign Management?
PPC marketing can work wonders for your backpack business! It's like having a magic wand that brings in more customers, boosts your sales, and saves you money invested each month. 
So, why not give it a try?
You need to monitor PPC campaigns closely to ensure the traffic and sales keep flowing. And, you will need a specialist team to keep track. So, your business will need continuous PPC campaign management to handle everything like a pro. 
To keep things simple, here are the key points that confirm you need continuous PPC management for your business.  
Supercharge your ad campaigns to make them perform even better.
Regularly update your ads to make sure they're always relevant.
Monitor ad costs and spend wisely to make sure you don't overdo your budget.
Use the latest SEO tools to discover the best keywords for your content.
Utilize the latest digital tools to boost your business's return on investment (ROI).
Track successful campaigns and fine-tune the ones that aren't getting good results.
Allocate resources wisely to get the most out of your campaigns.
Use advanced tools and strategies to watch over your competitors.
Test campaigns regularly to find out which ones work best.
Gain competitors' insights from ad campaigns to help you stand out.
Harness the power of social media marketing platforms like Facebook, Instagram, LinkedIn, YouTube, and more to boost your business.
So, if you wish to take your backpack business to the next level, continuous and effective PPC campaign management is the key. 
What ROI Can You Expect From Digital Marketing Campaigns With Softtrix?
We, at Softtrix, understand that ROI for any business depends on multiple factors. Still, our team is confident enough to assure you a return of $10 for every $1 spent. As we have achieved these numbers many a time in the past! 
Your business's ROI (Return on Investment) depends on how well your ad campaigns are doing right now.
Experts say that if a marketing campaign generates $5 or more for every $1 you spend, it's a fruitful campaign. 
So, the better your campaigns perform, the higher will be the ROI you might earn. 
All you need is $2500 to start running PPC ad campaigns and boost your online business. You can increase or decrease the campaign budget as soon as you see some good results. 
NOTE: From a total budget of $2500, $2000 is the ads spent cost & $500 as service and maintenance charges will be there. 
Why Choose Best Over Cheap As Your Digital Marketing Services Partner?
Choosing the right digital marketing services over cheaper ones brings endless benefits to your online backpack store. We, at Softtrix, believe that quality matters, and it only comes from a skilled and professional team working together, 24*7.   
When you have an experienced and knowledgeable team by your side – that's what makes a world of difference!
Although there are cheaper marketing agencies offering better discounts and surprising guaranteed SEO results, choosing renowned marketing partners would be your best bet because your business will experience drowning sales with false promises.     
The top digital marketing agencies around the corner, like Softtrix, not only focus on boosting your sales but also on building a positive global reputation. With over 18 years of experience, we've been the first choice for maximum online backpack business owners worldwide. 
Here are the top reasons why choosing the best digital marketing agency is a smart move over cheaper options:
Higher return on investment (ROI) guaranteed
Experts know how to elevate your business and deliver impressive results
Professional services at reasonable prices
Stay ahead of the competition with the latest tools and technology
Diverse range of marketing opportunities
Experience in setting up and managing successful campaigns
Tremendous social media reach to connect with fresh customers every day
So, if you want to see your backpack business thrive, choosing the best digital marketing agency is your only game-changing opportunity. Therefore, team Softtrix is here to help you reach the top spot and make millions. 
Discover
How Our Agency Can Generate More Traffic & Sales For You!
SEO: Maximize traffic with top-notch SEO Services. Watch real results!​
PPC:

Ignite instant lead generation with my team of PPC experts.

Content Marketing:

Unleash my team of storytellers who craft share-worthy content, attract traffic, and pull in valuable links.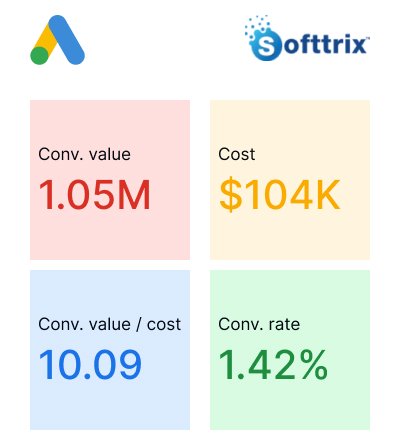 Why Do Most Online Backpacks Ecommerce Stores Fail?
Looking at the statistics from the backpack industry, the market is booming. Still, many online backpack stores fail for some obvious reasons on the chart. 
Wondering what are the reasons behind backpack business failures? 
Alright! Let's discuss them here:
Using cheap raw materials (Polyester, Nylon, Canvas) can lead to subpar products
Customers want style and value for money, if it's not there, don't expect sales
Escalating issues leaving customers dissatisfied
Late deliveries make customers cancel orders or purchase from competitors
Unexpected issues disrupting the supply chain
Rising list of negative reviews from customers 
Ignoring customer feedback and reviews
Empty shipments or missing products can frustrate customers 
Lower prices for the same products on different web stores
Ineffective marketing plan on board drains resources
Not promoting the brand on social media
Skipping Google Search Ads and Google Shopping Ads
Poorly designed, unresponsive website
Not investing in the right marketing tactics
By addressing these issues, your backpack store can avoid some of the common pitfalls and thrive in the competitive market.
There you have it! 
Now you have all-inclusive knowledge about how to increase sales for backpacks online. This is why it is much easier to get the job done right. An experienced digital marketing agency – Softtrix – would support your business all the way to reach the zenith. 
We have experienced professionals who have mastered creating successful marketing strategies to guarantee outstanding sales growth.
So, what are you waiting for? 
Partner with our PPC experts right away and don't miss out on the opportunity to supercharge your online backpack business.