The digital landscape is changing at a rapid pace and if you do not adapt to the changing scenario of the digital world, you may quickly find your competitors outranking you.  Dentistry is one such highly competitive industry and in order to make maximum leads flowing, you need to spread your wings out to digital marketing services.
In this post, we will share the details about how you can increase patient volume in your dental office with the help of digital marketing services.
Why is Digital Marketing Imperative for your Dental Business?
Digital marketing is a strategy that is used by many dental business owners to ensure their name shows up when someone searches for a 'dentist' online.  For instance, when a patient searches using the keyword , ' dentist in (city name)', and your name does not appear in the search results, you may miss out on potential customers who are actively and desperately looking for a dental service.
Digital marketing is the process of organically improving the ranking of your business through the use of white hat digital marketing practices. This practice is extremely helpful for:-
Periodontists
Oral Dentists
General dentists
Endodontists
Prosthodontist
Pediatric dentists
Orthodontists
Are there any 'Gaps' that you Need to Fill in Your Marketing Strategy?
In the year 2023, you cannot afford to ignore the local seo for your business. Gone long are those days when people used to search for a particular business on Yellow Pages. These days, people type in a search query on Google and do not go past the first page results.  Hence, making it extremely imperative for a local business to appear in the first page search engine results.
Mentioned below is the list of some 'gaps' that you might need fixing in order to strengthen the presence of your dental business.
Are potential customers 'walking in' or 'walking out' of your website?
If the rate of customers walking out of your business website is more than the walking in, you need to take immediate actions. You need to find out what might not be aligned with your business goals that are making a hindrance. Consider having a look at your website, its navigation, its responsiveness and the content.  The content on your website should be crisp, to-the-point and relevant. It should carry a powerful message of how your services can improve their overall health and well-being.
There is 'SEO' and then there is 'Local SEO'. Which Side You Are On?
Search Engine Optimization is a process of improving the visibility of your business online. It could be local as well as international.  On the other hand, if your business is based locally, you need to invest your time in Local SEO because that is where you will find most of your potential customers. Not following a strategic approach is like shooting an arrow in the dark.  Most of the dental services are located in a specific area and serve the clients from that area. Hence, in order to target clients from that area, local SEO would help.
'Open Your Business' or Is Your 'Business Open'?
Just like the placement of certain words can make a major difference in the meaning of the sentence. In a similar way tweaking the digital marketing practices a little bit can change the overall game of your dental business.
A fully-optimized website can keep your business open all the time.  Once you optimize it with the right set of keywords, it will automatically start ranking in the search engine results. Make sure there are no 404 errors, page loading issues and navigation errors on the website.
Here's What You Can Do to Fix the 'Cavities' in Your Marketing Plan
The ultimate goal of any marketing strategy that you adopt for your dental business is to convert 'visitors' into 'customers'. They can only be converted if they find your business online.
Traditional marketing methods such as print media and ads can be expensive and there is no surety they will generate leads.  On the contrary, digital marketing methods bring a completely fresh perspective to your business by putting your business in front of the customers who are actively looking for services like yours.
Not just this, Google Analytics lets you track down the progress of your marketing strategies. Consequently, you can re-strategize your marketing strategies in order to reap the maximum benefits for your business.
You can determine the ROI of your dental business on the basis of figures mentioned below:-
Number of patients visiting your website through digital marketing strategies
Average span of the visitors/patients
Average visitor/patient value
Average cost spent on marketing
The Internet is a competitive place to be in. You need to keep a close eye on your competitors about what they are doing and how they are doing. Whatever strategies they might be using, you need to step up your game in order to outrank them.
Several on-site factors also play an important role in ranking your dental business. These are:-
What type of content exists on your website pages
What is the loading speed of the pages
Whether your website is mobile-friendly or not
What is the age of your website
Is your website optimized for SEO?
What is the layout of your website ?
How trustworthy is your website?
How long visitors spend on your website?
Explore Our Fascinating Case Studies
In this Google Ads case study, we utilized Google Ads to generate over 200 leads for a dental client at a cost per conversion of $58.
In this study about Facebook Ads, we used Facebook Ads to get more than 200 people interested in a dental client's services. It cost us $50 for each person who showed interest.
Turning 3 Leads into 300 for Dentists: A Google Ads Case Study on Getting More Dental Clients
If you are struggling with finding potential leads for your dental office, digital marketing services can certainly help. A professional digital marketer knows the pain points and works around them to gain more patients for your dental business.  If you want a customized plan for your dental business, feel free to get in touch with the experts of Softtrix.   We would be happy to help you meet your business goals.
Discover
How Our Agency Can Generate More Traffic & Sales For You!
SEO: Maximize traffic with top-notch SEO Services. Watch real results!​
PPC:

Ignite instant lead generation with my team of PPC experts.

Content Marketing:

Unleash my team of storytellers who craft share-worthy content, attract traffic, and pull in valuable links.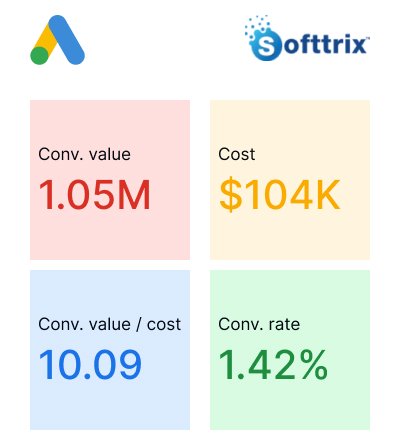 Frequently Asked Questions