If you want your business to stay on the top in this highly competitive world, you need to have a strong online presence.  The studies have suggested that nearly one-third of potential clients search for a lawyer/attorney online. This directly implies that without an effective digital marketing strategy in place, you miss out the pool of prospective clients who might be looking for legal services online.  This is because more and more people these days, look for services online rather than asking their friends or peers for references. Having a proven digital marketing strategy in place lets you open floodgates of potential leads for your legal business.
In this guide, we will delve deep into the details on how digital marketing services for lawyers can prove to be a blessing.
Do Lawyers Really Need Digital Marketing Services?
This question must have crossed your mind many times if this is the first time you are thinking of availing digital marketing services. Digital marketing for law firms is an excellent approach to get noticed online.  Also known as online marketing, it uses various strategies to build your online presence and drive traffic to your website. You need to have a solid digital marketing plan in action if you want your business to have a solid presence online.
How to Create a Winning Digital Marketing Strategy for your Legal Business?
It can be difficult for you to decide what works best for your business and what does not. But when you have experts by your side, everything can work like a breeze.  The professionals know the digital landscape inside-out and can forge a winning strategy that can help you put the best foot of your business forward.
Mentioned below are some of the strategies that can help:-
Know your target audience-  Before you decide what channels to choose, it is always important to know who your target audience is and where they are spending most of their time online. Knowing a bit about your target audience helps you design a strategy that resonates with the needs of your potential customers.  It would be a good idea to put yourself in your client's shoes and take a walk.  Depending on what your practice area is, study the latest industry trends, try to understand how the potential customers found you. All these things would help you chalk out the best practices that aligns with the needs of your business.
Know what your goals are:–  It is also important to determine what your marketing goals are.   Having a clear picture of what you are trying to achieve would help you stay in-line with the marketing strategies.  Whatever your digital marketing goals are, you should always set realistic expectations to achieve those. For instance,  if you have never explored digital marketing channels before, it might get difficult for you to gain consistency. You need to understand that whatever channels you choose, it will take time and consistency to show the results.
Answering questions mentioned below will also help you gain clarity on your marketing goals:-
Do you want to increase traffic back to your website?
Do you want to increase the number of clients contact you?
Do you want to see an increase in the number of positive reviews from happy customers?
Do you want more and more people to reach out to you through social media?
Know what marketing channels work best for you:–  Different goals will require a different marketing strategy. As mentioned before, knowing who your target audience is and where they are spending most of their time can help you decide the marketing channels that might work the best for you.
Whatever channels you choose to go for, you need to keep in mind that lawyer digital marketing is competitive and  costs can get added up very easily. Therefore, you need to be smart and selective in choosing the platforms that might serve your needs.
Create a website ( if you don't have one) –  It has been rightly said that a website keeps your business open 24*7.  Having a functioning yet pleasing website lets your customers know what your products/services are, what your mission & vision is and what business ethics you follow.  A website is the branding of your business.  Therefore, utilize good resources to build an attractive website for your law business. A good website should have all the information about your business, the type of services you offer, your business details, contact details and more.
While writing the content for your website, ensure to add some keywords and write content in  a very simple and lucid manner. A good website can win half of the battle in converting visitors into customers.
Keep tracking the progress of your digital marketing strategies-  Tracking the progress of your digital marketing strategies is important to stay on the track. Once you have understood who your target audience is, what your goals are, what marketing channels you want to invest in, and have a functional website, you need to ensure everything works well.  You can also change or modify your strategy to accommodate the growing needs of your business.
Capture, Connect & Convert
Your Audience Into Buyers With Us!
Website Development:  Turn your business dream into a reality with our top-notch development services!
Website Design:  Elevate your brand's visual appeal with our creative website designs!
This question might have crossed your mind millions of times before you decided to go for SEO services.  The answer to this question is, Yes. SEO does work, if done rightly!
Although the journey of SEO is full of challenges, the right strategies can always help. What you need to remember is, there are no fool-proof ways to rank on the number 1 position in the search engine results.  But you can always improve your chances of ranking on the search engine results by tweaking your marketing strategies constantly.
Investing in SEO for your law firm is important, if you want to establish a strong presence of your business online, get noticed among your potential customers, and want to be a leader in your industry.
Is Your Business Website Not Visible On Google?
Get It Ranked On #1 Page With Us! 
Google #1 page ranking for targeted keywords
Rank #1 on your local maps
Increased brand engagement & sales
How Much Should You Spend on Marketing of Your Law Business in 2023?
That's a million dollar question to find an answer to before you invest several hundreds of dollars on digital marketing of your law business.  Not having a marketing budget is not advisable as you may end up overspending or not spending at all (in case of DIY marketing).
If we talk about the average spend of digital marketing for law firms, it should be around 2-10% of gross revenue.  When you trust the job with the experts in the field of digital marketing, you can have a peace of mind that you are in safe hands.  On the other hand, if you go with DIY marketing, the approach that you follow might not be measurable and tangible.
What are the Benefits of Digital Marketing Services for Lawyers?
As compared to traditional methods of marketing on newspaper, TV, radio and magazine, digital marketing services offer more benefits. Some of the benefits that lawyers are sure of receiving after trusting their job with the reliable service providers of digital marketing are mentioned below:-
Build Business Credibility Online- For any business to thrive either online or offline, it needs to have credibility. This is what digital marketing services for lawyers do for your law business. These services are highly effective in strengthening the front face of your business online.  By sharing your expert knowledge on blogs and other platforms, you can come out as an industry leader.
Lets you Find the Right Audience – Finding the right audience for your business is important because if you fail to do so, all your efforts may go in vain.   The first step in digital marketing is to find who might be interested in your services.  After that, you can  create a dedicated marketing strategy that can help you create good revenue.
Build Awareness of your Business Among Customers– It has been rightly said that 'if it does not exist online, it might not exist".  This directly implies that in order to attract a solid client base, you need to have a solid reputation of your business online.  This is because the majority of the users  make their decisions of trusting a business or a brand, by having a look at their online business standing. The way how your business looks online, what customers are saying about your business and what your business ethics and goals are, say a lot about your intentions and the kind of services you are delivering to your clients.
The Breakdown of Digital Marketing Budgets for Your Law Business
| Website Design & Development | Search Engine Optimization | Social Media Marketing | Facebook and Google Ads |
| --- | --- | --- | --- |
| $500 to $2000+ |   $300 to $1000+ | $200 to $1000+ | $500 to $5000 |
It is a good idea to keep a track of where your money is going when you invest in digital marketing services for your law business. Let us understand the breakdown of each service.
Website Design and Development–  Designing a website for your law business is the first step.  Whatever you do online to solidify the presence of your business would be dependent on how effective your website is.  Therefore, invest in a good website design and development company to create a good-looking website for your business.
The cost of the website design and development may range from $500-$2000 depending on the features you require on your website.
Creating a website for your law business is a major investment so make sure you do it the right way!
Search Engine Optimization– Search Engine Optimization (SEO) services ensures the visibility of your business online and keeps the flow of leads coming to your website.  SEO requires consistent efforts to show results, therefore, make sure you do it consistently.
The average cost of an SEO package starts from $300 and it can go as high as $1000.   Most of the SEO companies that offer SEO services for lawyers have their packages divided into basic, intermediate and advanced levels. Depending on what your needs are, you can choose one that best meets your requirements.
Social Media Marketing– The power that social media brings in cannot be ignored. Social media platforms like Facebook, Instagram, LinkedIn bring in a pool of customers who might be actively looking for products and services like yours.  The recent studies have suggested that 77% of the customers claimed that they found a particular service or a business through one of the social media platforms.
Social media budgeting can cost you around $200-$1000+ depending on the extent you want your social media profiles to be handled.
Facebook and Google Ads- In a survey, 49% of the firms claimed that paid advertising is the best way of getting high-quality leads for their business. Well-managed and well-executed paid campaigns can send you high volumes of qualified leads and data.
Depending on how much your pocket allows and the kind of results you want to achieve, you can spend as low as $500 and as high as $5000 monthly on paid campaigns.
What is the Great Importance of Setting Digital Marketing Goals for your Law Business?
Before you set any marketing goal for your law business, you need to ask yourself what you are trying to achieve long-term.
Getting answers to the questions mentioned below will certainly help:-
Do you want more traffic back to your website?
Do you want to increase referrals online?
Do you want to establish a solid reputation for your business online?
Do you want to generate more leads?
Seeking answers to all these questions would help you plan out the strategies that would work best for your marketing goals. Another thing that is worth noting is that you should always set realistic expectations of your goals. Since law marketing is highly competitive and nuanced, therefore, expecting your website to rank on the first page of Google in a fortnight would be wrong. SEO, if implemented correctly, takes a significant amount of time to show the results that you are expecting.
Here are some things that might help:-
Know who your target audience is-  Target audience is referred to as the set of people that you want to attract. For instance, a criminal lawyer will have a different target audience than a personal injury lawyer.
Knowing who you want to target is important as it will help you chalk out the best strategies that align with your business goals.  You need to know what search terms people are using to find a service like yours, what keywords they are incorporating in the content, and what type of content strategies they are using.  You can also conduct a little market research to know what sites your new and former clients are using to reach you. For example, your clients may  be using Facebook more than LinkedIn to find you.
Content is still the king– Whatever content you write for your law business, you should answer the search term used by the user.  If it does not, your clients may get diverted to your competitors. Let us consider an example here, for the search term " criminal lawyer in Ontario", you need to think of all the possible search terms using which your target customers may reach to you. The search terms may include-
Is this law firm located in Ontario?
Do you practice criminal law in Ontario?
Which is the good law firm in Ontario?
Does this law firm offer affordable criminal law services in Ontario?
Whatever content that you write must answer all these search terms that are most commonly used by the users.  The functioning of common search engines is simple as it constantly sends users to the best place possible fulfilling their requirements.  So, if Google thinks you are fulfilling the common search queries of the users, it is likely to show your website high on the search engine results.
When we talk about ' content', we cannot ignore the great importance of customer reviews.  The studies have suggested that customer reviews are the most influential factors in getting hired.  Therefore, encourage your happy customers to leave a review for your business as it will strengthen the positioning of your business online.
Keyword-optimization-  If your content is not optimized with the targeted keywords, chances are, it might not show in the search engine results.  After you have known who your target audience is, you need to find related keywords that match your search queries. Incorporating those keywords in the title tag, meta description, headings/subheadings of the content, page URL and throughout the content will help you improve your rankings.  If you are running a law business, chances are your target audience are the people who are also local in that region. Therefore , investing in local SEO would certainly help.
Launch a powerful social media strategy– In order to cultivate a good image on social media platforms, you need to forge a powerful social media strategy.  Social media can turn out to be a powerful tool in connecting with your targeted customers, build a reputation and drive more leads to your business.  The process should start with creating a professional looking bio for your business because it will be viewed more than the posts.  Try creating posts on what your clients want to engage with, create polls or maybe invest in paid ads to achieve the results quickly.  
The recipe of Flourishing Your Law Business
—-> Know Your Audience
—-> Create a Website
—-> Optimize your website and your Website Content
—-> Build the social standing of your business
—-> Invest in Paid Marketing
—-> Win Clients!
Discover
How Our Agency Can Generate More Traffic & Sales For You!
SEO: Maximize traffic with top-notch SEO Services. Watch real results!​
PPC:

Ignite instant lead generation with my team of PPC experts.

Content Marketing:

Unleash my team of storytellers who craft share-worthy content, attract traffic, and pull in valuable links.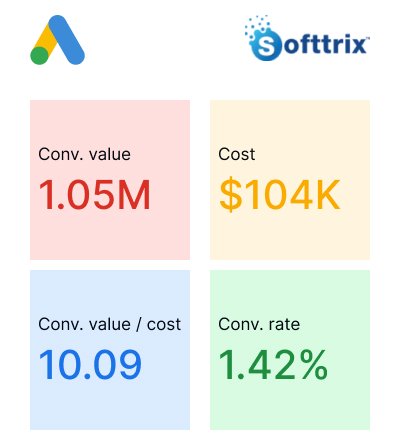 How Can Softtrix Help Your Law Business 'Survive and Thrive' the Competition?
In order to keep pace with the fast-changing world, a digital partner like Softtrix can benefit you a lot. We are a leading digital marketing company that is known to deliver excellent results in this niche. We follow white-hat strategies to give our clients the push they need to thrive in the highly-competitive business.
We start by putting ourselves in our client's shoes, understanding what their business demands are and what is the behavior of their target customers. After that, we create a methodology that  aligns with their business goals.  Our digital marketing services for lawyers are very transparent. We keep our clients involved in our process right from the start so that they can have peace of mind that what we are doing is in the best interests of their business.  We have helped numerous clients from law business to turn out to be reliable service providers of law in their respective areas.
We offer highly competitive digital marketing packages that would not burn a hole in your pocket. Positive reviews from our happy customers serve as testimony that we deliver what we promise!
There is no denying that the law niche is highly competitive and only an effective strategy can help you attract, convert and close clients. Our well-rounded strategies are sure to help you create  and maintain a good-looking website for your business, engage with your customers through social media, convert those who are visiting your website and maintain a long-term relationship with those who are already connected to your business.
Frequently Asked Questions