What Does Digital Marketing For Automotive Business Mean?
Digital marketing for automotive business involves a series of online digital practices with an aim of boosting the online presence of the business, engaging with their target audience and increasing sales.  If we go by the important statistics provided by the
www.statista.com
, it has been known that in the year 2020, approximately 12.42 billion U.S. dollars were spent on digital advertising of automotive business.Another thing that has forced business owners from the automotive industry to invest in digital marketing services is the increased customer's interest. Since customers have become more invested in purchasing the vehicle of their dreams, they research a lot, read a lot of articles, watch videos and go through customer reviews before buying a vehicle.   The digital marketing efforts that you devise for your customers must be targeted at helping customers throughout the process of their vehicle buying journey.  This is because before they walk into the store, they have already formed opinions, researched about the market, compared rates and must have done a lot of research.  Therefore, building a brand that people can trust is the first step to rule the digital world.
Here's how digital marketing can help your automotive business: –
Digital Marketing Can Let Your Brand Known – Building a reputation of your automotive business is extremely important in today's digital world. This is because the automotive industry is highly dependent on word of mouth marketing.  How people perceive your brand and what they talk about your brand is extremely important in getting the customers to walk through that door.
Reach a Wider Audience- Your potential customers could be sitting anywhere. Your traditional marketing strategies might not be able to reach them. Therefore, it is important to invest in digital marketing strategies to reach people from farthest areas.  A right digital marketing strategy can help you streamline your business goals and increase the flow of leads.
Provide a Better Customer Experience-  Convincing a potential customer to buy a car takes a lot of skills, time and patience.  Buying a car is a huge investment for many. An average individual might spend his lifetime's income buying a car of his dreams. Therefore, the convincing should be delicate and intricate. The customer should be provided with all the details,  all his answers and queries should be answered so that he can reach an informed decision. 
When you convince a client to buy a car from you, you not only close a deal but form a lifelong relationship with the client. 
What is the Digital Marketing Cost for Automotive Business?
That's a million dollar question! How much does digital marketing actually cost for the automotive business? Well, in order to answer this question, let's have a look an example here:-
When you visit a showroom to buy a car, you already have your budget, preferences, a little bit of market knowledge, etc in mind.  You cannot expect to buy a luxury car like BMW or Audi on the budget of a hatchback car.
Same is the case when you seek digital marketing services.  You have your budget, your preferences and clarity on the results you want to achieve for your business.
But if you look at the bright side here, you can always get in touch with a reliable digital marketing partner who can devise a marketing plan according to your needs best suiting your budget.   The professionals will work out the best strategies that can ensure the maximum benefits for your automotive business.
Breakdown of Digital Marketing Cost For Automotive Business
| Website Design & Development | Search Engine Optimization | Social Media Optimization | Pay Per Click |
| --- | --- | --- | --- |
| $500 – $2000+ |   $300 – $1000+ | $200 – $1000+ | $3000-$10,000 |
Here's What You Can Do For Your Automotive Business to Bloom Online
Build a Responsive Website–  In order to reach a wider audience, you need to create a website that is accessible to people coming from all devices, either smartphones, laptops, tablets or desktops.  If you fail to reach people coming from mobile devices, you might lose a good share of potential customers because most users these days use different kinds of mobile devices to access the Internet.
Leverage the power of social media- Social media platforms can prove to be one of the most influential sources to connect to new customers, keep the existing customers engaged and build a branding of your business.   The research suggests that 61% of car buyers use social media advertising platforms to research about vehicles. Therefore, you can turn your social media channels into a platform for attracting new customers, improve the customer-experience and influence the buyer decisions of your customers significantly.
Invest in Video Marketing–  Video marketing is a hit-trend this year.  Videos play an important role in forming the buying decisions of the customers because throughout their journey of buying a new car, an average customer watches at least 3-5 videos. Try creating for your automotive business explaining the features of the vehicles, giving customers a tour of the showroom and much more. Short videos ranging between a few seconds to 1 minute are shared more than the long videos.  The three categories of videos are highly prominent are- detailed features, test drives and walk-throughs.
'Reviews' are Reviewed- 1 positive review left by a happy customer's influence motivates at least 3 customers to trust your brand.  Therefore, make it to the point of getting positive reviews from your clients.  Positive reviews can strengthen your online presence because reviews are reviewed by the potential customers to a great extent.
Top Mistakes to Avoid When Investing in Digital Marketing for Your Automotive Business
Not Trusting the Job with the Right Experts– In order for your digital marketing strategies to be successful, you need to partner with experts who have rich experience in your field. Every business requires a unique business strategy to reap the results. Therefore, an expert specialized in your business niche can devise a marketing plan that is best suited to meet the diverse needs of your business.
Not Creating The Right Content– When you emerge as a thought leader in your business niche, people are more likely to turn towards your business. Therefore, invest in creating helpful guides, short and long videos, and genuinely guide your potential customers make right decisions with the help of videos and other online material. All these things together can build a strong standing of your business online.  Not creating content that is meant for your target audience can be a big turn-off to tap the interest of your customers.
Not Sticking with the Strategy- A strategy gives you an aim, a vision to achieve. With a solid plan of action in place, you will feel motivated to move ahead with greater enthusiasm. Your enthusiasm would get doubled when you will start seeing positive results.
Not Committing Yourself to Long-term Goals– Digital marketing for your automotive business should not be your short term goal. If it is, then digital marketing is not for you. You need to commit spending at least 3-6 months and maybe more to achieve the results that you are hoping for your business. The results can be seen in the form of increased flow of leads, improved standing of your business, better user-engagement and more.
Softtrix is a leading digital marketing agency with more than a decade of experience under our belt. We know the ins and outs of digital marketing and can surely help your automotive business bloom online. We had the pleasure of working with many clients from the automotive industry.
Mentioned below is our experience with one of our clients from the automotive industry who we helped strengthen his online presence as well as generated leads.
When this client from the automotive industry came to us, we did a thorough analysis of his website, his targeted customers, and his market. Based on our findings, we developed a strategy for him that was divided into 4 major stages. These stages were:-
1.  Fixing technical issues with the website-  Our findings suggested that there were many problems going on with the website which needs to be fixed soon. We cannot go beyond this unless these issues are fixed. These issues were-
Page loading speed
Missing H1s
Multiple H1s
Missing Sitemaps
Missing meta- descriptions
Duplicate meta-descriptions
Content Duplicacy on the website
Missing alt-tags on images and more! 
2. On-Page Optimization
3. Content optimization and promotion
4. Off-page optimization
Our idea of work has always been to focus on quality rather than quantity.  Similarly, for this client, our focus was to get quality links from niche-based websites and our efforts did show results after some time when the client was able to see an increase in the organic traffic and generate some leads for his business.
This was one success story, we have lots to share ! If you want to see yourself in the list of successful automotive business  owners, feel free to get in touch with us!
Discover
How Our Agency Can Generate More Traffic & Sales For You!
SEO: Maximize traffic with top-notch SEO Services. Watch real results!​
PPC:

Ignite instant lead generation with my team of PPC experts.

Content Marketing:

Unleash my team of storytellers who craft share-worthy content, attract traffic, and pull in valuable links.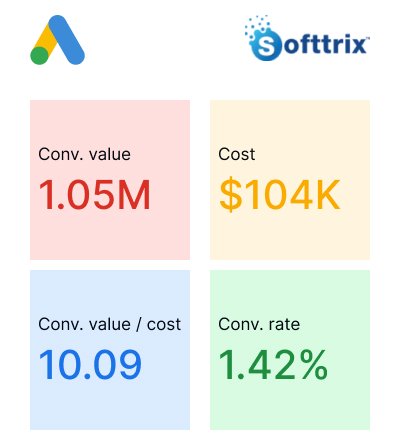 Frequently Asked Questions