COVID-19 has made people realize the need to stay in optimal good health. With more and more professionals working from home, the demand for exercise equipment has increased drastically. So is the competition in the exercise equipment business. Therefore, if you are in the exercise equipment business, you need to think about the online visibility of your business to make your business survive and thrive in the high-competitive world.  
In this post, we will dive into the ins and outs of exercise equipment digital marketing and what all practices you need to follow to make your exercise equipment business stay ahead of the competition.
What Is Digital Marketing for Exercise Equipment Business ?
Many people find it difficult to visit the gym to meet their fitness goals. This is why they look for alternatives to stay fit and healthy. Buying exercise equipment for home use seems like an ideal option because it lets you exercise from the comfort of your home and in private settings.
Digital marketing for exercise equipment business involves a set of various online practices using digital technology that can increase the online visibility of your business, boost sales and establish a strong standing of your exercise equipment business online.
Some Important Facts Related to Fitness Business
Fitness business is valued at $25.8 billion in the United States of America alone.
More than 55 millions of Americans are members of the gym
The studies show that more than 25% of Americans exercise at least once in a week
More than $80 million are spent in the fitness Industry by people from all around the world.
Digital Marketing Cost for Exercise Equipment Business
Digital Marketing includes a series of steps or strategies that are followed to make your business/brand dominate the online world. Some of these include:-
The cost for all of these digital marketing strategies vary depending on your target audience, competition in the market, demographics and the results you want to achieve. Ideally,  in the early stage of your business, you should aim to spend at least $500-$2500 a month to establish the solid standing of your business online.
The breakdown of the digital marketing cost for exercise equipment business is mentioned below:-
Website Design and Development- The website creation process of your exercise equipment will cost you around $500-$1000.  The prices may go high or low depending on the kind of theme you choose for your website and the type of functionality you add on your website.
Search Engine Optimization– SEO packages start from $300 and can go up to $2500 per month. A number of factors plays a crucial role in selecting the right package for your needs such as the demographics, target audience, competition in the market, the keywords you select for your business.  One needs to be consistent in search engine optimization strategies to achieve the results that you are hoping for.
Social Media Optimization– Social media optimization of your business is extremely important. Plan an effective social media strategy that can capture the interest of your customers online. The approach to social media marketing should be aggressive as it can generate great results for your business.
Social media packages for exercise equipment business would cost you in between $350-$1200.  It includes all the major social media channels such as Facebook, Instagram, Twitter, LinkedIn and more.
Content Writing and Marketing– It has been rightly said that content is the king.  Content writing forms the backbone of digital marketing. Therefore, aim for writing high-quality content which should include- articles, blogs, guest posts, long-form content, ad copies and more.
A good content writing package starts from $500 and may go up to $1000 per month.
Paid Advertising- If you want to get instant results in the form of leads, queries and booked consultations, then paid advertising is the answer to all of your questions.  It is one of the most effective forms of marketing that can generate excellent results for your business.
Paid advertising can be done on various platforms such as Google, Facebook, Instagram, Twitter, Linkedin and more. You can talk with your digital marketing partner to find out what is the best platform/platforms for you according to your business niche.
A budget of paid advertising can go as low as $50 to $5000. You can also test out ads to find out what works best for your business.
Advantages of Digital Marketing For Exercise Equipment Business
Lets you Reach Thousands of People-  The top advantage of digital marketing for exercise equipment business is, it lets you reach thousands and even more people who might be looking for services like yours. Traditional marketing is effective but it lets you reach limited people. Whereas, digital marketing takes your business to a whole new-level.
Develop a Solid Standing of your Brand–  Digital marketing holds the power to convert your small business into a brand.  You need to establish a solid standing of your business that people can trust. Before you enter the market, you need to understand the demands of the customers and how your products can benefit people to achieve their goals.  You can also tell the story of your business, how you started, what makes your products different to let your customers know you on a personal level.
Gain New Members- Various digital marketing techniques, if implemented correctly can help you gain new members for your exercise equipment business. For this, you need to maintain a good reputation of your business through positive online reviews. Positive reviews from happy customers acts as a motivating factor for other customers to seek your services.
Discover
How Our Agency Can Generate More Traffic & Sales For You!
SEO: Maximize traffic with top-notch SEO Services. Watch real results!​
PPC:

Ignite instant lead generation with my team of PPC experts.

Content Marketing:

Unleash my team of storytellers who craft share-worthy content, attract traffic, and pull in valuable links.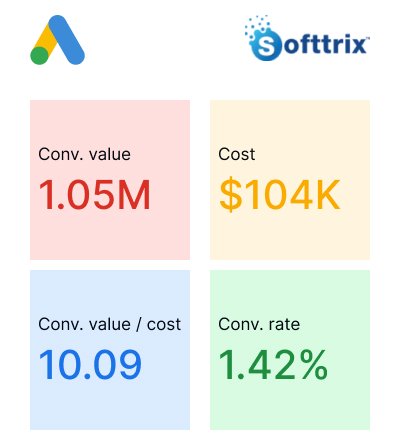 Digital Marketing Practices That Can Help Your Exercise Equipment Business
Create a Website For your Exercise Equipment Business-  The first step is to create a website that can keep your business open 24*7 online. A website is where people will find you, know what your products/services are, what your business is about and much more. Therefore, invest some time and money in creating a quality website for your exercise equipment business.
Make sure you write high-quality content on your website, which is well-optimized with the keywords.  Pay attention to the navigation of the website, it should be easy and simple.  Also, the design of the website should be responsive, meaning, it could be easily accessible from all mobile devices.
Pay Attention to Building a Solid Reputation Of Your Business Online– As mentioned earlier, the kind of reputation your business has online can tell a lot about the credibility of your business.  If you don't have the time, you can always hire a digital marketing agency. The reputation of your business online and the branding of your business are directly proportional to each other.
People would not like to visit your website or indulge in your business offerings if you do not carry a good reputation of your business online.
Create a 'BUZZ' on social media– Majority of the people spend their time on social media, making it extremely important to take your business on social media. The content that you post on your website should be aligned with the goals of your business. Apart from constantly sharing the latest offers and discounts, you should also consider sharing 'behind the scenes', a little bit of yourself, your staff and your office to ensure your followers know you on a personal level.
Invest in Paid Marketing–  Depending on the demands of your business, you can also consider investing in paid marketing. With the help of paid advertising, you can reach more people and generate some positive leads. Paid advertising is one of the effective forms of marketing to get results instantly and quickly.
The above-mentioned digital marketing strategies are dynamic and trendy. Any business that is following a traditional marketing approach needs to make a switch to digital marketing to up your marketing game.  Health industry is experiencing a new wave of customers with each passing day and if your strategies are not effective enough to keep pace with the changing marketing trends,  you need to think about what you might be missing out on.
Frequently Asked Questions