If you own a roofing business, you know how important it is to take your business online considering the number of people searching for products/services online. When you walk into any store, the price tags mentioned on the items, makes your buying decisions easy.  Same is the case, when you look for digital marketing costs for roofers.
In this guide, we will cover all the important aspects related to digital marketing costs for roofers. Keep reading the post till the end to make sure all of your answers are questioned.  Before we start, let's look at the important facts.
Did you know that the roofing industry is expected to reach more than $30 billion market value by the end of 2025?  This makes it even more important to make your business ready for the digital landscape so that you do not miss out on any potential leads. The growing demands of the industry expects businesses to be ready for the challenges.
If you get to research online, you may find thousands of companies offering digital marketing services. But choosing the right company that offers a competitive digital marketing package for roofers is tricky. We, at Softtrix, have developed a short and sharp guide on the common packages of digital marketing for roofers.
Choose a Package that Fits the Diverse Needs of Your Business !
Is Your Business Website Not Visible On Google?
Get It Ranked On #1 Page With Us! 
Google #1 page ranking for targeted keywords
Rank #1 on your local maps
Increased brand engagement & sales
Search Engine Optimization
Roofing SEO can be broken down into three major types, which are:-
Fixed-price SEO – As the name suggests, this SEO package is offered at a fixed price. The roofer will be charged a price that he agreed on which could fall between $500-$5000 depending on the SEO services you are looking for.
Hourly SEO – Hourly SEO packages are charged on an hourly basis which could range between $50 – $150.
Project-based SEO – Project based SEO packages are offered usually by the freelancers or freelancing agencies. They have their own packages (in terms of both fixed-price and hourly), which you can choose after having a detailed discussion with them.
The cost of the SEO package that you choose is dependent on a number of factors, which are mentioned below:-
The competition of the keywords that you have chosen
The market competition
Number of locations you want to target
Number of keywords you want to target
Social Media Packages for Roofers
Thinking you don't need social media for your roofing business? Think again, because you must be thinking all wrong. Social media holds the largest customer base. Therefore, if you are not including social media in your marketing strategy, you are losing a good share of customers who could easily turn into your customers.
Social media packages for roofers could range between $500-$2000 depending upon your goals.
Facebook Ads-  Investing in Facebook ads is a profitable practice. It is an easy and effective way of reaching your target audience and establishing  your business as a thought-leader.
Investing in Facebook Ads is a sure-shot way of generating leads for your roofing business. You can spend as little as $100 per month or as much as $5000. Starting with $100 per day would be an ideal investment as it also provides you with an opportunity if you are reaching your target audience and getting results as expected. Consequently, you can increase the budget per day to accommodate more of your needs.
Instagram Ads– The costing of the Instagram ads depends on the bidding model you choose. On an average, the cost per click ranges between $0.50 to $1.  If the nature of the industry is highly competitive, the costs may go up to $3 per click. You can plan spending $100 per day initially on Instagram ads and then eventually increase your budget when you start getting positive leads.
Twitter Ads-  Marketing your roofing business on Twitter is easy because it offers marketing solutions for all business sizes. The average cost of Twitter ads ranges between $2-$4 per follow. Twitter ads could get expensive depending on the competition of your business, the billable actions, the marketing techniques you are using as well as your budget.
If we compare to other social media platforms such as facebook and Instagram, twitter ads are a bit expensive. Because the cost per impression on FB is $0.59 whereas the cost could go $3.50 per impression on Twitter. 
The social media packages offered by Softtrix includes:-
Facebook Marketing
Instagram Marketing
Twitter Marketing
Social Media Advertising
Content Planning and Posting
Content Strategizing and advertising
Discover
How Our Agency Can Generate More Traffic & Sales For You!
SEO: Maximize traffic with top-notch SEO Services. Watch real results!​
PPC:

Ignite instant lead generation with my team of PPC experts.

Content Marketing:

Unleash my team of storytellers who craft share-worthy content, attract traffic, and pull in valuable links.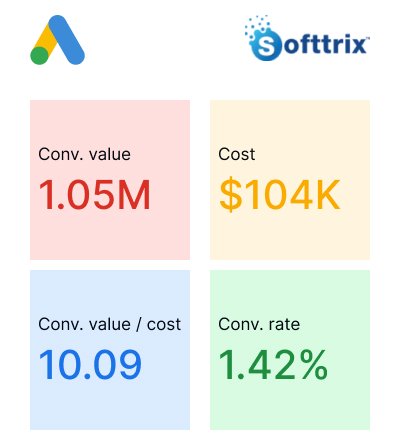 Email Marketing Packages for Roofers
90% of Americans use their email everyday. This makes email marketing at the top of marketing practices followed by Facebook and Instagram. Email marketing could be the proven marketing technique to reach your target customers by following a direct, clear and concise message approach. With the help of email marketing, you can inform your customers about the latest offers or deals going on. It also offers you an opportunity to connect with your customers to let them know what your products and services are about.
The email marketing package for roofers can go up to $500 per month.
Content Marketing Packages for Roofers
Content marketing plays a vital role in strengthening your overall marketing plan. None of your marketing efforts would show results if you are not writing content that is targeted for your customers.
Through writing powerful content, you can even get featured in 'featured snippets' for improved SERP results. With the help of an effective content marketing plan, you can emerge as an industry leader.
Some of the common forms of content marketing practices are:
Blog Posts
Guest Posts
Email Copies
Website Content
Infographics
Social Media Posts
Youtube Videos
Company Blogging
The cost of a content marketing package for roofers can also go up to $500 per month.
This may include:-

Website Content
Long-form articles/Blogs
Creative copies for social media / Emails
Guest Post writing and more!
Is it Worth Investing So Much Money in Digital Marketing for Roofing?
Digital marketing for roofers is so important if you want your business to be heard of or exist in the market.  With the changing digital landscape, people spend more time online, hence making it utmost important for businesses to exist online. 7 out of 10 of your potential customers might look for a product or a service online. Therefore, if your business does not show up in the research results, chances are they may not know about your business. Hence, the loss is yours.
If you are relying on traditional methods of marketing, it is now the time to switch to digital marketing as it promises assured results.  Mentioned below are some reasons how digital marketing for roofers can prove out to be a sound investment for their business.
Establishes the Solid Standing Of your Business– With the help of digital marketing services, you can make your business easily found online. The enhanced visibility of your business online will enable more and more customers to find you.
Builds trust among your customers–  A good standing of your business online ensures your customers trust you for who you are. It can be rightly said that reviews or testimonials can have a significant effect on the buying decisions of the customers. Therefore, try to deliver excellent services to your clients so that they leave you positive reviews.  Their positive experiences will motivate other customers to contact you.
Increase the number of leads- Studies show that digital marketing produces 3X results than traditional forms of marketing. A well-executed digital marketing strategy can yield more leads, hence increasing sales and overall revenue.
Offers measurable results-  The results offered by digital marketing strategies are measurable. Roofing business owners can use Google Analytics to track down the performance of their websites and their marketing campaigns.
Prices are Reasonable- Digital marketing services for roofers are offered at reasonable prices as compared to traditional forms of marketing.  The best thing is you have control over your budget. Depending upon the demand of your business, you can go from low to high budget and vice versa.
Digital Marketing Strategies That Can Benefit Your Roofing Business
Many business owners make a mistake of not hiring a reliable digital marketing company to meet their marketing goals and rely on their own knowledge to execute various tasks.  Hence, they end up believing that digital marketing is not useful.
Google changes its algorithms many times in a year.  Therefore, you need to work with highly experienced professionals who know the market inside out to devise a marketing plan best suiting your business requirements. Mentioned below are some digital marketing strategies that surely can help your roofing business.
Start with Optimizing Your Website–  The process should always start with optimizing your business website.
Ensure the content written on the website is crisp, relevant and professional.
Consider optimizing the content with the targeted keywords
Check if the forms used on the website work fine
Check if the website is mobile-friendly
Know if the navigation of the website is easy and is offering users a positive experience
Manage your Online Reputation- In the digital world, what people say about your business plays an imperative role. Therefore, keep a close check on what people are saying about your business. Online reviews can make or break your business's reputation online. While positive reviews may encourage customers to visit your website, on the other hand, negative reviews may divert customers.
List your business on all the reviewing platforms such as Google Yelp, Trustpilot, Facebook, etc and maintain a good reputation of your business online.
Write High-Quality Content- What is written on and about your business can tell a lot about your business.  Therefore, invest time in writing premium content for your business's marketing needs.  By 'premium content' we mean that the content you write should be well-researched, free from all grammatical errors and must be legitimate.
A few content types that can prove useful are:-
Blogs
Ebooks
Whitepapers
Social Media posts
Guest Posts
Infographics
Video Content and more!
Perform Thorough Keyword Research-  In order to maximize your rankings on search engines, you need to perform a thorough keyword research.  The keywords should be selected smartly to ensure you are able to provide answers to all the search queries of the customers.
The keywords for services pages of your roofing business should have a different set of keywords than the blogs. This way you can target different buyer intents.
Harness the power of Paid Ads– Paid Ads, also known as Pay Per Click Advertising can open the water gate of leads for your roofing business. SEO can take up to 6 months to show results, but paid ads can offer instant results in terms of generating leads for your business.
Broaden Your Reach–  Instead of offering roofing services in a particular area, consider broadening the reach of your business.  To do this, you can add different location pages on your website. Be mindful of writing unique copies of content for each page.
Those were several strategies that, if implemented correctly, can surely help your roofing business.  If you do not have the time to implement these tactics on your own, you can always seek help from the professionals.
Want a Customized Strategy for Your Roofing Business?
How Can Softtrix Help You Achieve Your Digital Marketing Goals for Your Roofing Business?
Softtrix is a leading name in the digital marketing world. We have been delivering our clients from roofing backgrounds with excellent services.  We possess in-depth knowledge and experience of the roofing market and know what exactly needs to be done in order to position your business on the top of the competition.
We have a team of highly qualified professionals who are well-aware of the challenges and opportunities faced by the roofers.  Therefore, we devise our marketing strategies in such a way that roofing business owners stay ahead of the competition.
We believe in keeping our clients involved throughout the process so that they know what we are doing. We take the time to understand the nature of the business, the competition, the unique needs of the target audience, as well as the client's goals before we devise our marketing strategies.  This helps us create marketing strategies that are aligned with the business needs of our clients.
It does not matter whether you are a small, mid-sized or a large roofing business owner, with us, you can have peace of mind that all your business needs will be handled in the most effective manner.
Frequently Asked Questions