Furniture business owners and retailers often need help getting customers. In such circumstances, an effective digital marketing strategy can help furniture companies attract new clients, boost sales, navigate the audience and spread the word about your business. Several components make a furniture store's effective digital marketing strategy, including understanding the target audience and market competition, creating a plan, focusing on visual presence, customer service, and customer reviews.
Before understanding the importance of
digital marketing services for furniture stores
, let us look at the critical stats from previous years to know how the market has changed drastically. 
The furniture industry comprises the production, distribution and retail of furniture for commercial and residential purposes.  This industry plays a vital role in the global economy
. The global furniture market is a multi-billion dollar industry
employing the most significant number of people worldwide.
In 2020, IKEA was awarded as the most valuable retailer in the world, valued at approximately 21 billion US dollars. IKEA operates 445 stores worldwide and caters to all home furniture categories, including- living room, dining room, kitchen, bedroom, outdoors and more.
Eye-Opening Statistics Related to Furniture Industry
The furniture market worldwide is expected to grow from 236.3 billion dollars to 449.5 billion US dollars in 2025.

In 2020, China led the furniture and appliances industry by making revenue of 133.26 billion dollars, followed by the US, Japan, the UK and Germany.

As valued by the Global Office Furniture market, the industry was valued at 54.2 billion US Dollars in 2021.

 The market is expected to be worth around 85 billion US dollars in 2026.

The revenue in the kitchen & dining furniture segment was led by the United States again with 34.6 billion US Dollars, followed by Germany with 7.3 billion US Dollars).

As published by

Tugba Sabanoglu,

on 25 October 2022, 12% of the customers purchased furniture from one brand.  On the other hand, the survey suggested that most furniture shoppers preferred buying from different brands.

  According to the data collected by the Statista Research Department on June 20, 2023. Approximately 17 billion US dollars were spent on furniture and bedding in the United States. This value is expected to increase by 21 billion US dollars by 2025. 
What is Digital Marketing for a Furniture Company?
Digital Marketing Services for Furniture Stores is a process of using internet-based marketing channels to increase the visibility of your business, promote brand awareness and keep getting the flow of leads. The basic idea of Digital Marketing Services for Furniture Stores is to get your business in front of people and convert them into customers. Digital marketing is beneficial for the furniture business for several reasons. Below are some reasons why digital marketing can instantly boost your furniture business.
Digital marketing can help you launch campaigns to put your furniture products in front of your customers.

Digital marketing campaigns are easy to measure. One can track the progress of their campaigns with the help of tracking tools.  Consequently, you can tweak changes in your campaigns to enable them to perform better.

Digital Marketing Services for Furniture Stores

can increase the visibility of your furniture products among your targeted customers who might be interested in buying your products.
Believe it or not, digital marketing can make a massive difference in the success of your e-commerce business.  If you are a furniture manufacturer or retailer, you know staying on top of your game is challenging. There goes a lot of struggle in finding new customers, expanding into new markets and keeping the existing customers coming back. You might know the ins and outs of the furniture business, but you don't know much about digital marketing.  Therefore, seeking digital marketing services for furniture stores can solve your purpose.
If you have any questions, have peace of mind because this article will provide you with all the details related to furniture company digital marketing. We will discuss everything digital marketing entails and how it can help you grow your business. Let's get started:-
Digital Marketing Strategies for Furniture Business
Comprehensive Keyword Research- Detailed keyword research plays a vital role if you wish to rank your business higher on search engines.  It would not be wrong to say that keywords form the backbone of digital marketing strategies. When you target the correct set of keywords, you can be assured of getting more traffic and making your website rank higher on the search engine results page.  Before you choose a list of keywords, you must conduct profound research on the queries customers might use to search for furniture products like yours. Accordingly, you can prepare a list of keywords and use them to rank your furniture website high on the search engines.  You can also take the help of tools like keyword planner and more to find the keywords for your website.
Make changes to your website- If your website is not optimised, it is vital to update it for online searches. This is because most customers prefer searching for businesses online before purchasing or shopping in-store. Your website needs to be responsive, user-friendly and attractive.  If your website is not, consider giving your website a facelift to provide a practical experience to your customers. If you currently use dull colours on your website, use fresh colours to make it look attractive and appealing to the eyes.  If required, you can also use tools like augmented reality to let your customers explore your products before they buy.
Adopting comprehensive digital marketing services for furniture stores can keep your business up-to-date. As a furniture business owner, one should always look for ways to improve your digital presence.
Leverage the power of social media- In this highly competitive business world, you can always leverage the power of social media to stay competitive and ahead of your competitors. Social media channels such as Facebook, Twitter, Instagram and LinkedIn can inform customers of your presence. These channels allow you to engage with your customers, gain their attention and create more opportunities for converting customers. You can also run ads on social media platforms to get relevant traffic, get your products in front of your customers and enhance the awareness of your business online.
Create Strategies to Target Customers at Every Stage of the Funnel- If you target customers at every stage, you might lose many customers interested in your services but need a little push. You need tactics to put your furniture products in front of the customers.  You can start by adequately introducing your business at every funnel stage.  The idea should revolve around "See, Think and Act".  The steps are mentioned below:-
Awareness Stage-

You want your customers to know about your business/brand during this stage. You want to get your message in front of as many people as possible who might be looking for furniture products. You can create posts that show the significance of your furniture products. You can also relate them with different examples, such as if newlyweds are setting up a new home together, you can show them related posts, etc.
Consideration Stage

– This stage means that the customer has levelled up from one stage to another and is already aware of your products. Your goal is to move the customers from consideration to purchase.   You can create strategies for customers who have engaged with your ads or posts and need help in the form of tips or guides.

Purchase Stage-

For this stage, you will target people who have interacted with you in the consideration stage. To help people complete the purchase, you can offer those guides so that they can successfully make the purchase.
When you opt for digital marketing services for furniture stores targeted for each stage of the funnel, you can target your customers in a better way and increase the rate of sales.
Is Your Business Website Not Visible On Google?
Get It Ranked On #1 Page With Us! 
Google #1 page ranking for targeted keywords
Rank #1 on your local maps
Increased brand engagement & sales
Why It's Important to Keep your Furniture Business Website Updated for Local SEO?
It would not be wrong to say that local SEO is one of the essential facets of digital marketing. Local SEO is a part of search engine optimisation that focuses on optimising a website to be found in the local search results. Local SEO promotes the visibility of your furniture business on location-based searches.  Local SEO aims to find business online by those searching for it locally.  The local searches go with certain geo qualifiers such as city, state, zip code, etc. For the searches related to 'near me' searches, Google picks up the geo-location of the person and provides search results for that area.
Significance of Local SEO
Local search engine marketing benefits furniture stores, lawyers, doctors, plumbers, electricians, restaurants, salons, etc.  This is because all these businesses or professionals are located locally, and going through the websites and reviews would help customers access the professionals immediately. If we look at the significant stats, it is known that nearly 50% of people who perform local searches on their phones visit physical stores within one day. Almost 60% of Americans search for local services on tablets and smartphones. 78% of local-based searches on a mobile device end in offline purchases. All these digits are enough to get seo done for local businesses.
The 16 Best SEO Keywords for Furniture Stores – 2023
| Keyword | Avg Monthly Searches | Keyword Difficulty |
| --- | --- | --- |
| online furniture stores | 27,100 | 94 |
| online furniture shopping | 1,300 | 96 |
| best furniture shop near me | 6,600 | 46 |
| home furniture online | 590 | 96 |
| furniture shop near me | 6,600 | 9 |
| wood furniture near me | 1,900 | 38 |
| affordable furniture online | 4,400 | 80 |
| mattress warehouse | 74,000 | 8 |
| wooden table and chairs | 1,900 | 46 |
| modern furniture stores near me | 2,400 | 87 |
| sofa tables for sale | 1,300 | 25 |
| local furniture stores | 5,400 | 66 |
| wooden dining table set | 3,600 | 17 |
| furniture stores nearby | 5,400 | 63 |
| buy couch online | 1,300 | 29 |
| best affordable furniture | 1,300 | 46 |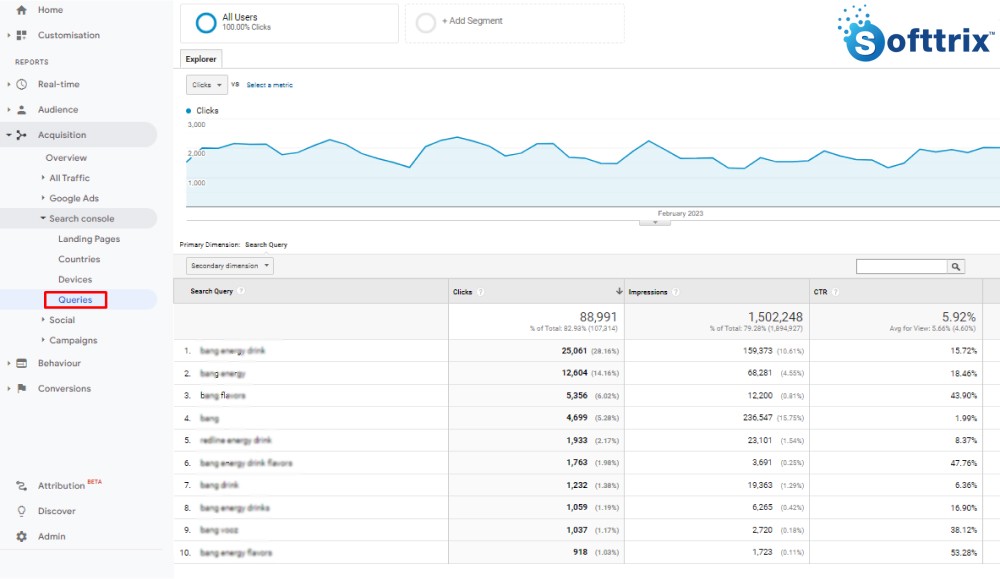 Tips to Improve Local SEO Of Your Furniture Business
With this in mind, keeping your business website updated for local seo is critical. Here, we share several valuable tips and techniques to help your furniture business's local search engine optimisation.  
Update the Website Regularly– A study conducted by Blue Fountain has shown that customers would only think well about a website when it is updated. Customers usually like associating with businesses or brands with updated website information. Outdated or missing essential information will hurt your traffic and affect local SEO marketing.  Hence, keep the content and design of your website updated so that users are able to get accurate information.
Loading speed and mobile-friendliness-  If you want more and more people to make online purchases through their mobile devices, you must take care of the loading speed and mobile compatibility.  It is best to optimise text and image viewability for the best user experience.  The slow page loading speed can make you lose customers. Hence, optimise your website's loading speed to get an edge over the competition.
Utilise Social Media– The great importance of social media cannot be ignored in this highly competitive world. Social media, if used correctly, can become the driving factor to more sales and revenue. A solid following on Facebook, Instagram and other social media platforms can increase traffic. Utilise the incredible power of social media in local seo marketing to drive traffic back to your website.
Analyse Search Queries Carefully- Several search queries can help your business, giving you a better idea of your online presence.  You can use the local search queries to optimise your content, information and products. Using the common keywords searched by the users would help you craft a better strategy that will help you bring a good amount of traffic.
Interact with Customers– Interacting with the customers effectively engages them in your products or services. Respond to their messages instantly and provide answers to their questions. This will help you win over the customers' trust and provide them with the highest-quality services.
All these tricks and techniques will help you boost your local seo for furniture store and get the results you are hoping for.
According to the data collected by Forbes, 50% of business owners prefer using pay-per-click advertising for their furniture stores.  This is because PPC marketing for furniture stores can immediately:-
Generate a lot of leads for your furniture stores
Increase the presence of your brand
Target audience explicitly looking for furniture items
How to Create Furniture Stores PPC Ads?
You must follow several steps to ensure your PPC ads for furniture stores drive relevant traffic. Below listed are several steps that can help you boost sales.
Define Your Goals Clearly- The first step is to define your goals. Do you want to increase the awareness of your brand? Do you want to boost sales? Do you want traffic to your website? Defining your goals would help you maximise your revenue on advertising.
Decide on Your Budget- Setting a budget for your furniture store's PPC campaign is crucial as it will lay the foundation for how much you can spend.  Having a proper budget in mind can help you stay prepared and focus on getting a lot of clicks for your furniture store ads.
Target the right audience- Targeting the right audience will open a floodgate of leads for your furniture store business.  You need to target the right audience by choosing the right keywords according to the interests, preferences, age, gender and preferences of your 'potential customers'.
Track your PPC ads Metrics– Monitoring and optimising your PPC ads is vital to check how well your ads perform.  Keep a close eye on critical metrics such as CTR, clicks, impressions, conversion rates, etc.
Learn from your competitors- Knowing your competitors' actions is one of the best strategies. Learn what things are working for them and what the pain points are so that you can optimise your PPC ads for optimal performance.
Best Platforms to Run PPC Ads for Furniture Stores
Choosing the right platform is necessary for running PPC ads for your furniture store.  Below are some platforms where you can be assured of getting the maximum returns on your investments.
Google- Google is the most common platform people turn to when looking for advice, information, products or services. Therefore, running PPC ads for furniture stores can help you get more customers. You need to bid on keywords related to furniture stores to make your PPC ads appear in the search results.
Bing- After Google, Bing is the second most common search engine customers use to look for furniture products. The process of running ads on Bing is similar to that of Google. The good thing about Bing is it has higher CTR and lower cost for PPC ads. This means you can bid for keywords related to furniture stores for a lower price.
Facebook Ads- Facebook enjoys a solid following of 2.93 billion monthly active users.  Its large user base makes it one of the best platforms to run ads for your furniture stores. The Facebook advertising system enables you to place ads on Facebook, Instagram, Messenger and Audience Network. It lets you precisely target the audience based on the interests, behaviour, gender, liking and geographic location of the users.  
When you create ads for Facebook, you can research what your competitors are doing for inspiration. Consequently, you can optimise your Facebook ads for optimal performance and higher return on investment.  With the help of Ad Targeting, you can get rich information about furniture stores.
Are You Struggling To Generate Sales?
Let Paid Advertising Turn Your Woes To Business Triumphs!
Attract targeted potential audience

High conversion rate

Boost in Return On Investment (ROI)
How to Choose the Right Campaign for Your Furniture Store?
Choosing the right type of PPC campaign plays a vital role in the success of your paid ads. There are different types of ads to choose from, which include:-
Display Ad– It is an ad that appears on a third-party website
Search Ad– Search ads appear at the top of the search engine result pages before organic results are shown
Social Ad- These are the campaigns targeted at tapping the interest of social media users.
E-commerce Ad- These are Google shopping ads targeted at customers looking to purchase online.
Instream Ad– These ads target YouTube viewers.  These ads are shown when videos load on YouTube.
Remarketing Ad-  These ads target people who have visited your website and left without taking an action or making a purchase.
Steps to Create an Ad for Your Funiture Store
Content Marketing for Furniture Stores
Content marketing must be addressed if you want to grab the attention of the Germans. As said above, Germans like to be informed about everything. Therefore, when you chalk out content marketing strategies, make sure you make it detailed and descriptive.  The common phrase 'content is the king' still applies to today's competitive marketing world.  This reason is Google continuously crawl the content, and updating fresh and relevant content on your website increases your chances of ranking high in the search engines.
Content marketing is the combination of activities implemented to increase the awareness of your furniture store and engage with your customers better. The chances of engaging with your customers with the help of content marketing are high because it takes a lot of time and expertise to devise a content strategy, optimise content for your website, analyse the performance and fine-tune it with minor adjustments.
What Are the Benefits of Content Marketing for Furniture Stores?
When creating a content strategy for your furniture store business, you need to understand your business goals, what you want to achieve with the help of content marketing and what kind of tasks you want to run. Answering all these questions would help you create a streamlined strategy towards success. The right digital marketing company for furniture stores can choose the best content strategy that keeps users returning.
Some of the significant benefits of content marketing for furniture stores are mentioned below:-
Gives You an Edge over the Competition- A robust content marketing plan for furniture stores can provide an edge. It would help you attract new customers by giving them insights into the latest furniture designs, trends and furnishings.  The content you craft should serve as an educational guide and motivate, inspire and educate the customers to make the right decisions.
Builds Credibility of Your Brand– Content marketing is one of the easiest methods to develop your furniture store's credibility online.
This is because when people see you as a trusted source, they will feel trusted to order with you or avail of your services.  Some ways of building the credibility of your business include creating meaningful posts, sharing beautiful visuals, replying to comments and utilising every opportunity to connect with your potential customers.
You can also share testimonials and photos of your customers who have purchased furniture items from your stores with their permission. Sharing user-generated content can influence other's buying decisions and enhance the credibility of your business in the eyes of your potential customers.
Increases Your Conversions- With great content comes great selling power. When you create content that is focused towards the needs of your potential customers, you can expect an increase of 15% in the conversion rates.  Online furniture stores have the great potential to increase the conversion rate. All you just need is a great content marketing strategy in place.
Increases social engagement- With the help of the right content marketing strategy, you can increase engagement with your customers on different social media platforms. It will allow you to serve your customers' needs and engage with them personally. To simplify the process, you can create buyer personas to refine your content marketing strategy.  This is because different customers might have different needs; they may come from other platforms, different income backgrounds and different types of homes. They might need a more than one-size-fits-all strategy. Hence, creating buyer personas would help you provide valuable insights into what customers want.
Establish Your Presence on Social Media With Social Media Marketing
Before starting the discussion about how to establish your social media effectively, a better question to answer is, why social media? Well, your potential customers presently live there, which is enough reason for you to be there. Consumers today are not just green dots there, they are active on social media platforms, researching and purchasing as they interact on Facebook, Instagram, Twitter, and LinkedIn. So, you need to reach out to them where they are present. 
You need to know your customers to create an effective social media marketing strategy for your furniture store. To do so, you can try finding out the different traits of your customers, which include:-
In what age group do they fall in?

At what stage of life are they?

What is their income?

What is their education?

What is their spending behaviour like?

What is their social media behaviour?

What are their needs?

What are their pain points and values?
Answering all these questions would help you build a buyer persona and fine-tune your social media strategies.  Once you have thoughtfully created the content, the next step is to choose the right social media platform for your needs.
Some of the Major Social Media Channels are Given Below:-
Facebook– Facebook has more than 1.28 billion active users, the highest among all the social media networks.  A solid social media strategy would encapsulate how to catch the attention of new uses, retain existing ones and make real connections with your customers.  You must start by creating a compelling Facebook page and posting all types of content, including captivating posts, videos and text.
YouTube- YouTube is another popular channel that features both long and short video content, which appeals to a range of users. You can also utilise the power of video marketing to tell your story, promote your products and provide value to your customers.
Instagram– Instagram is a popular video and photo-sharing channel that users of all age groups and interest levels immensely love. You can use Instagram to showcase your furniture items, provide ways to style them and create shopping tags to reduce the friction of making a purchase.
LinkedIn- LinkedIn can be an excellent platform if you have corporate customers. A fully-optimized LinkedIn profile for your furniture website can help you with search engine optimisation and put you in front of the businesses that might be looking for furniture items.
Steps to Establish Effective Social Media Presence
As you spread more awareness via social media platforms, you create consumer interest, improving your sales. Here are the steps that can help you establish your social media effectively. 
The techniques to establish social media are different for B2B and B2C. For B2B, you do not require Facebook and Instagram, while for B2C, you do not require LikedIn. Wisely select the assets that best suit your purpose. 
Ensure your content addresses your purpose, and don't just post random things. Your content should be informative and reach your targeted audience.
A service level agreement will increase regularity. When posting on social media, you should always plan and stick to your posts' frequency. For Instagram, consider posting once daily, for LinkedIn, it should be once per week, and for Twitter, you can post several times per day.  
  Make use of social media scheduling and listening tools
Some tools (e.g., Hootsuite) perform both activities, while others do just one. You can use them for scheduling posts beforehand. 
Social media offers a great scope to increase business productivity. You should first build an effective strategy to establish your social media right. Use the technique of PR-jacking. Through this, you can share relevant content from other people of the industry and add your comments to engage your targeted audience. Also, focus on consumer engagement rather than constantly bothering about increasing followers.
While running a Facebook ad, you must pay attention to your goals and do it at the lowest cost. Several factors can influence the cost of Facebook ads, these include- targeting, placement and creativity. Mentioned below is the list of Facebook Ads Cost Statistics that can help you form decisions:-
Facebook Ads Cost Statistics
Facebook Ads CPM (Cost per 1,000 views) – $1.01-$3.00

Facebook Ads CPC (Cost per Click) – $0.26-$0.30

Facebook Ads Cost Per Like-$0.00-$0.25

Facebook Ads CPD (Cost per Download)- $0.00-$5.00
Pro Tip- The cost of Facebook Ads depends on several metrics, such as your target audience, market competition, ad budget, industry and more!
Important Highlights Related to Facebook Advertising
The studies suggest that 81% of businesses are satisfied with the results they get from Facebook Ads

63% of businesses spend around $1-$500 per month on Facebook Ads

The approximate amount spent by 62% of businesses on Facebook is $0-$1 per like.

The average amount spent by 58% of businesses on Facebook is $0-$1 per click

The average budget allocated by 53% of businesses on Facebook ads is 0%-15%.

The approximate budget of 48% of businesses is $1.01-$5.00 per 1000 impressions for Facebook ads.
Before we talk about how much Instagram Advertising costs, let us first look at the essential highlights related to Instagram Advertising.
Important Highlights Related to Instagram Advertising
The studies suggest that 76% of businesses are satisfied with the ROI they receive from Instagram advertising

The average cost that 65% of businesses spent is $0.00-$6.00 per 1000 impressions on Instagram

  

The approximate cost paid by 59% is $0.00-$0.75 per click on Instagram ads

The cost paid by 54% of businesses is $0.03-$0.08 per engagement on Instagram ads
 The approximate spent by 53% of businesses on Instagram ads is between $0.00-$500 per month
Instagram Advertising Cost
Instagram advertising costs per click

– $0.00 – $0.25

Instagram advertising cost per 1000 impressions- $0.00 – $4.00

 

Instagram advertising cost per engagement- $0.03 – $0.08
Pro Tip- Like Facebook advertising, the cost of Instagram advertising would also depend on the ad type, industry, industry competition, ad budget and more.
What are the Factors that Determine the Cost of Instagram Ads?
The cost of Instagram Ads is dependent on the factors mentioned below:-
Bid Amount

Industry Competition

Estimated Action Rates

Ad Relevancy Cost
Leverage the Power of Video Marketing
Video marketing is the future. It offers a great way of increasing the sales and revenue of your business. Videos can also be used to show off your best-selling furniture products, launch new products in the market and even provide tips on styling your home with different furniture products.  Videos allow you to reach a wider audience and personally connect with your potential customers.
Is Video Marketing Beneficial for Furniture Stores?
Video marketing is an excellent way of enabling customers to see your furniture products in action, making them imagine how they will look in their homes.  Furniture video marketing is a strategy that uses videos to show off and market your products.  Video marketing can help you sell your products, reach your target audience and engage with your customers.
Furniture Video Marketing Ideas That You Can Adapt in Your Marketing Strategy
The number one tip is to tell your audience how your products will benefit them.

Beautifully showcase your furniture products. Explain their features, dimensions and usage in detail. It will help users make better decisions regarding purchases.

Show your users how your products can be used in different ways.

Give them tips on how you can maintain and care for your furniture products

 If you have any ongoing offers, focus on those!

Always end your videos with a captivating call to actions

 Explain the benefits in detail and how furniture products can make your life easier, more comfortable and more stylish

 If you have any customer reviews to share, please share those as well

 You can also share before and after pictures of how your products have enhanced the beauty of the rooms where they have been placed

 Highlight the craftsmanship and products used in the making of furniture products

 Showcase the versatility of your furniture products and how you can use the same product for home, office or public use.

You can also create Q&A sessions to discuss choosing style and care for furniture products.

Share these videos on social media to enhance exposure and get the maximum likes and shares.
Frequently Asked Questions on digital marketing services for furniture stores?