With the rise of digitalization and ecommerce, the pet industry has become a lucrative business globally. For animal lovers like you (and us), owning and operating an ecommerce pet store sounds like a dream come true.
The great thing is, the pet industry is already an established business and there are enough marketing and development strategies to help store owners.
Plus, here's the best part: The pet products business is set to keep growing! According to the American Pet Products Association, the statistics show that Americans spend around 130 billion USD every year on their pets. Additionally, the projected sales within the USA are expected to reach around 150 billion USD in 2023. (NOTE: The industry data includes expenditures for Pet Food and Treats, Medicine, Vet Care, Product Sales, and Other services).
So, while the pet industry is on the rise, there are 100% chances of your business reaching the top in coming years. If you own an online pet store, your marketing game will decide your success. So with such favorable marketing conditions at hand,
Are you also wanting to increase sales for your pet products business, right?
Well, you don't need a magic wand!
PPC Marketing, when combined with the magic of Search Engine Optimization & social media charm can make your online pet products store grow faster and better than ever before.
Don't wish to read it all?
Watch this short video to find out how to increase sales for pet products online!
Why Does Your Online Pet Products Store Needs Targeted Digital Marketing?
Elevating sales for an online pet products store requires a strategic market approach – that's where Pay Per Click marketing comes to the business! 
Not only PPC (Pay-per Click), but SEO (Search Engine Optimization), Email Marketing, and Social Media Advertising are also the key ingredients to increase sales for online pet stores. 
However, PPC Marketing is one of the most amazing and unique brand promotion strategies to understand the demands of your target audience, offer customizable products/services, educate customers, build credibility, and effectively boost sales. 
According to a survey, it is discovered that around 80% users trust PPC ads (Google & Bing) for online shopping, And, the customers vesting an ecommerce store via PPC ads are 50% more likely to complete the purchase than those who come through organic search.
Moreover, it is also true that PPC ads can generate 2X traffic, which is quite high compared to other marketing methods. 
So, when PPC holds the capability to do wonders for your business, why not give it a try? 
As a pet products store owner, PPC is going to be your best bet to boost sales and make considerable profits.
Is Your Business Website Not Visible On Google?
Get It Ranked On #1 Page With Us! 
Google #1 page ranking for targeted keywords
Rank #1 on your local maps
Increased brand engagement & sales
What Are The Best-Selling Pet Products In The Market?
Well, when talking about best-selling pet products in the market, you should know that the pet industry isn't the same. The four-legged friends at our houses, today, live a life of luxury, taking in account their amazing delicious foods/treats and super-luxurious beds.
However, the shifting consumer behavior and rise of e-commerce has resulted in increasing competition. So, the shop owners must fill their carts with top selling pet products to stay ahead of the competitors, boost sales, reach a wider audience, and earn profits.
With that said, let's discuss the top products to sell in an online pet store. (Add icons)
Food (

dry & wet

)

Treats

Toys (

specially chewy ones

)

Supplements & vitamins

Beds & Furniture

Grooming products (

shampoo, oil, brush, conditioner, perfume

)

Collars, harness, and leash

Cleaning products (

pet-friendly, non-toxic

)

Cameras & GPS trackers
NOTE: The data includes statistics for domesticated animals and not for farm animals.
What Are The Relevant Keywords To Target For Online Pet Store?
The Internet has become the biggest market for selling pet products as maximum users now prefer online shopping. That's why many brick and mortar stores have also shifted gears and started selling online. 
So, when selling over the internet, you need to add relevant keywords to your ecommerce store to attract more and more users. These keywords are the crucial part of SEO and allow you to promote specific products to your targeted audience. 
Here is the list of top keywords that you must include in your online pet products store. 
How Keyword Targeting Helps Your Online Pet Products Store Drive Sales?
Keyword targeting is an ultimate strategy for online businesses to stand out. The technique allows online pet store owners to attract maximum audience, connect with prospects, and ultimately boost sales. 
When you integrate relevant keywords in your website providing relatable information, it increases your credibility and the search engines (like Google & Bing) might offer you the top spot on their first results pages.
According to SEO (Search Engine Optimization), keywords are the primary measure that bridges the gap between a customer and an online store. These are basically user search queries that become high-ranking keywords when browsed by millions of users worldwide. 
If your store is the one, who is offering "audience-relevant" information, products, and services, then Google awards you a prominent spot in Search Engine Result Pages (SERPs). 
There are special digital tools to uncover user search intent, allowing you to offer appropriate information according to user requirements, which results in drawing organic and unpaid traffic to the web store.
How Many Clicks To Expect From Google Search Ads For Online Pet Store?
To be honest, the SEO drawn traffic won't help  in filling your pockets for a very long time. You've got to leverage the profitable advantages of PPC marketing and social media ads to run a successful pet products business. 
PPC marketing allows you to attract 5X – 10X more visitors for online pet stores.
Google Ads (or Google AdWords) can do wonders for your ecommerce business, by driving in qualified traffic and generating a better ROI for your firm.
Also called as Text Ads by the masters of SEO, investing in these ads would be an incredible approach to promote business and expect results like never before. 
The beauty of PPC ads is that you only pay when a user clicks on your ad, which ultimately helps you get clicks from genuinely interested audience. The chances of getting clicks from your potential audience are higher with these targeted ads.     
You might wonder how these successful businesses are getting bigger and bigger every moment; PPC marketing is the key! These are the go-to choice for the established businesses to target majority of the internet users and get sales.   
In fact, around 63% of the internet-using population has clicked on a Google Ad to make (or may not) make their purchase. And, more than 49% users click on Google Search Ads (Google Text Ads) to gain knowledge before making a purchase. 
So, PPC marketing is a smart move for any online pet store to grow because the CTR for Google Paid Ads for the pet industry is around 8.12%, while the average CTR for Google Ads is around 6.1%.
Why Are Google Shopping Campaigns The Go-to Choice For Online Pet Stores?
Google Shopping ads are strategically placed popup ads, particularly with visuals, to catch the eyes of millions of internet users. 
These ads are displayed by Google purposely to users looking for  products or services related to your business. Your ads will be shown on top if it resonates with the relevant keywords and are designed smartly enough to capture instant user attention. 
Shopping ads are paid ads and are a part of PPC marketing that can help you get tens of thousands of potential customers from the internet. However, you might have to hire a team specializing in PPC to set up successful campaigns for your pet products store. 
Keep in mind that these ads are fashioned by Google's tech team using the data shared by your marketing team via Google Shopping Feed. So, it is necessary to share the data smartly using apt keywords and visuals. 
However, you will be given the access to monitor these ads and observe the incoming traffic closely. 
Keeping a watchful eye on these ads will allow you to analyze which products and services are generating the maximum leads. 
Google displays these ads for a limited period to a carefully chosen target audience, according to your planned budget. You only pay the fixed amount when a user clicks on your ad, which increases the chances of getting genuine clicks from potential customers. 
Now coming down to the facts, the Cost Per Click (CPC) for Google Paid Ads for pet industry is around $3.13 in 2023, while the average CPC for all industries combined is around $4.22.
CPC is the metric that determines the amount you pay for running ads based on the number of clicks received.
What's The Cost of Remarketing Campaigns For Online Pet Products Store?
Well, one of the most possible techniques to win back lost customers is through remarketing. 
For online pet products businesses like yours, no-show by customers who visited once and never came back is a major concern. But, worry not, remarketing or retargeting works as a game-changer for online businesses struggling to win back gone customers. 
Remarketing works as an important strategy in today's fast-paced digital world because a whopping 97% users are only visitors and 3% actually convert into customers. So, it works as a brilliant marketing method to turn missed opportunities into considerable profits. 
Moreover, getting leads through remarketing ads is not-so-challenging because these ads are customized according to user requirements to turn them into buyers. The users are given a direct option to make the purchase without any hassle. 
Now, coming to the cost part. Remarketing ads for pet products businesses will cost you around $0.25 to $0.60 per click. 
And the good news is, the converted customer will bring back more money as compared to your small investment. In addition, you will only be charged for the ad when a genuine interested customer clicks on your ad, much like Google paid ads.
What's The Minimum Advertising Budget Required To Skyrocket Sales For Your Pet Products Store?
Depending on your budget for ads, you can set a limit to promote your pet store online. This budget can be modified anytime; you can increase the limit as soon as you witness sales growth. 
Do you know online businesses spend millions on brand promotion every year? 
Ecommerce businesses, including pet products store, undertake all possible digital marketing methods to grow their online visibility, grow traffic, and generate sales. 
But, in the real world, it's not as easy as it sounds. Not many businesses can put up with the challenges and complexities of the digital world. So, you should engage with a professional digital marketing agency – Softtrix – to make things go the right way.  
Now, let's talk money – You will need a minimum $1000 to run successful ad campaigns. This amount is good-to-go for initial stages and you can increase the budget anytime. 
With us, you are rest assured of 500+ visitors on your online pet products store with an initial $1000 Google ads spend, taking in account the average conversion rate (CVR) of 7.04% for Google ads in 2023. Additionally, the conversion rate for pet industry is whopping 13.41% according to Search Advertising Benchmarks 2023.
Monthly PPC Account Management Fees For Online Pet Products Store
To keep your pet products business at the top, PPC management is the key!
With a strategically planned PPC account management, your pet products store is bound to shine on Google & Bing (and other Search Engines), Facebook, Instagram, & LinkedIn (and other Social Media platforms).
PPC (Pay-Per-Click) management is a crucial part of digital marketing that you simply can't ignore. It allows your hired PPC team to monitor ad campaigns for analyzing what's going the right way and what's not. Moreover, PPC account management also assists you to supervise the overall budget and monitor ad spends.
The PPC team at Softtrix also specializes in PPC account management and the professionals here have more than 18+ years of dedicated experience in the advertising industry. The experts will help you set up ad campaigns, complete management, optimizing ads, and monitor investments to ensure optimum results.
The monthly budget required for PPC account management is around $500.
You can make it ZERO with the special promo code for Google Ads offered by Softtrix.
So, don't wait anymore, get Google Ads Credits, and set up your first account with us for FREE!
Why Does Your Business Need Continuous PPC Campaign Management?
You are getting amazing business outcomes with initial investment, so why not continue investing more to get better results in the future?
Well, for that, your pet business will need continuous PPC campaigns management. It gives your online store a chance to show off the plethora of pet products/services/care to potential customers surfing the web.   
And guess what? 
To keep things running smoothly over the internet, your pet store needs constant PPC management only by the experts. The professionals at Softtrix will make sure your business is producing amazing results while monitoring on overspending. 
So, if you really wish to take your pet business to the next level, continuous PPC campaigns management is the game-changer.  
Here is why your business needs continuous PPC management. 
To keep an eye on your ad campaigns & discover high-performing keywords that boosts your rankings.
Keyword Research using Modern Tools
Research high-ranking keywords using cutting-edge digital tools to improve SERPs rankings.
Understand Business's Target Audience 
Understand the nature and requirements of your target audience to ensure your message reaches them loud and clear.
Gain knowledge of competitors' tactics and strategies to ensure you make the right decisions.
Digital Marketing Using Modern Tools 
Utilize digital tools to create ad campaigns, empowering informed decision-making.
Advertising On Different Mediums 
Marketing your business on diverse search engines and social media platforms to expand business reach.
Identify top-performing ad campaigns that perform well to ensure maximum Return on Investment (ROI) and propel business growth.
Are You Struggling To Generate Sales?
Let Paid Advertising Turn Your Woes To Business Triumphs!
Attract targeted potential audience

High conversion rate

Boost in Return On Investment (ROI)
What ROI Can You Expect From Digital Marketing Campaigns With Softtrix?
With Softtrix, you are guaranteed with amazing results that overdo the market standards. 
However, as a pet products business owner, you need to understand that ROI (Return on Investment) depends on numerous deciding factors. 
For example, if your business is running several successful ad campaigns, then the ROI will definitely be higher.
| Time | Expected ROAS | Expected Budget | Expected Sales |
| --- | --- | --- | --- |
| Month 1 |     1.5X | $2,000 | $3,000 |
| Month 2 |   2X | $2,000 | $4,000 |
| Month 3 |       2X+ to 4X | $2,000 | $4,000-$8,000 |
| Month 4 | 4X to 6X | $2,000 | $8,000-$12,000 |
| Month 5 | 6X to 8X | $2,000 | $12,000-$16,000 |
| Month 6 | 8X to 10X+ | $2,000 | $16,000-$20,000+ |
According to the experts, a marketing campaign that delivers around $5 to $10 ROI for every $1 spent is measured as an excellent marketing campaign. Our professionals have experience in setting up result-oriented ad campaigns that actually generate traffic and boost sales. 
You can start with a minimum $2500 for setting up your PPC ad campaigns with us.
NOTE: From total budget of $2500, $2000 ads spent cost & $500 service and maintenance charges will be there.
Here are real-life case studies that show our successful track records:
Case Study #1 – Generated Sales Worth $2.5 Million With 25X ROI For Online Pet Products Store
We share a successful case study where our team helped one of our clients generate 2.5 million USD in sales by investing only a hundred thousand dollars.
Our team assessed the client's Google AdWords Account and found some shortcomings. Therefore, we set up a successful ad campaign for our client and introduced A/B testing for different landing pages. We also set up different campaigns for mobile and desktop users to know what's more profitable.
Check out this video to know how we achieved these results:
Case Study #2 – Generated Sales Worth $14000 Only Through SEO For Online Pet Products Store
Here's another case study where we helped our pet store client generate revenue worth $14000 through SEO only.
The client offers pet supplies online but was dealing with decreased sales due to outdated SEO practices. We made some changes to On-page SEO by fixing technical glitches, working on Metas, titles, descriptions, and image optimizations. Our team also fixed the off-page SEO part of the web store.
All this resulted in improved page load speed, quality content, and getting premium backlinks. The client enjoyed organic traffic and increased sales.   
Check out this video to know how we achieved these results:
Why Choose Experts Over Cheaper Marketing Services For Your Online Pet Products Business?
Owning a pet products business nowadays seems like the leading challenge because the industry is expanding at a rapid rate. The brands that offer pet products (feed, treats, medicine, vet care, toys, grooming kits, and more) are thousands and that makes the competition cut-throat. 
So, to stay on top of this burgeoning market, you need professional assistance by your side, which gives you quality results. 
Here's why you should choose the expert digital marketing services for your online pet store – 
Pro Services, Great Prices
Picking experts over cheap options means top-notch services without exhausting your budget. You enjoy pro-level work at wallet-friendly prices.
Experts with Esteemed Knowledge 
Whether it's SEO, PPC, marketing, development, or content, the Pros handle it all. So you can focus on core business while they bring you more business.
With a high-performing agency, like Softtrix, you get hands on the latest tactics and tools that are mandatory to get amazing results. 
Successful Ad Campaigns Guaranteed 
You can hire a cheap marketing agency, but don't expect long-term results. Experts bring the experience, skills, and industry know-how to set up successful ad campaigns.
Quality Brings More Business
Investing in an experienced team that focuses on quality will bring your pet store more business. Your ROI will increase gradually!
Why Do Most Online Pet Products Businesses Fail?
See, the pet industry is already well-established and growing business with multiple stores trying their luck every now and then. But, most shut down in their initial stages because of some obvious reasons like quality, delivery delays, labor shortage, marketing, and more. 
Businesses ignore such petite reasons and create a chaos that burns their resources. However, you can skip the failure part by taking assistance from a top digital marketing agency to cover the brand advertising.
When you start to get more business, you can focus on quality, labor, delivery, and all other remaining problems too. 
So, with that said, let's discuss why most online pet stores fail and shut down in their initial days only. 
Not having online presence – website, ecommerce store
Poor website development – unresponsive or poorly designed web store
Fail to invest in methods available for improving online visibility
Not understanding customer needs and requirements properly
Poor customer-seller engagement
Weak marketing plans on board
Getting profits but not investing it on the right place
Market mishaps like Covid-19
Not investing in Google ads results in stagnant business growth  
Neglecting social media brand promotions – Facebook, Instagram, LinkedIn, X (Twitter)
Ignoring the power of Google Search and Shopping Ad campaigns
Slow websites with low DA (Domain Authority) 
Not offering discounts and promo codes
Not paying enough attention to customer feedback
Ignoring email marketing that can do wonders
Discover
How Our Agency Can Generate More Traffic & Sales For You!
SEO: Maximize traffic with top-notch SEO Services. Watch real results!​
PPC:

Ignite instant lead generation with my team of PPC experts.

Content Marketing:

Unleash my team of storytellers who craft share-worthy content, attract traffic, and pull in valuable links.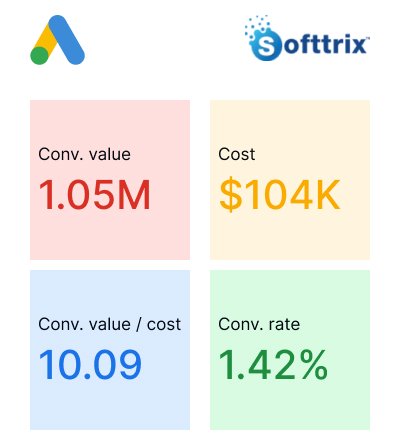 There you have it! Now that you have all-inclusive knowledge about pet products business marketing, it won't be difficult to grow sales and earn considerable profits. 
You can hire a leading digital marketing agency – Softtrix – to handle the marketing part while you do what you do best. In such a manner, it will be much easier to win customers and double business sales quickly. 
We believe in quality and that's why our clients trust us blindly with marketing, making us their one-stop choice!  
So, without much ado, contact our PPC and SEO marketing specialists right away to double your business sales.